Small Gray Shutter
A Trip To My Favorite Junk Shop
Well, I hadn't made a trip to My Favorite Junk in a while. So having junkin' withdrawals, I drove up to Hopkinsville on Saturday only to find the shop closed. I was just shopping away. You guys have seen the photos of all the things outside the shop. I picked out the gray shutter in the photo above.
I was just about to haul it out to the truck when a voice behind me said "Do you work here?" ……no…..then the the voice said "Well there's a note on the door saying the shop is closed…..oh. I stood there debating on whether to take the shutter to the truck and head home or put it back. I tried calling the shop number to see if Mr. Butler would answer the phone but no luck. I knew he wouldn't mind if I took the shutter and paid him later. I was still debating about throwing it in the back of the truck and driving off. I decided it would be really embarrassing for the jTS to see me behind bars.
I had a project in mind for the shutter too!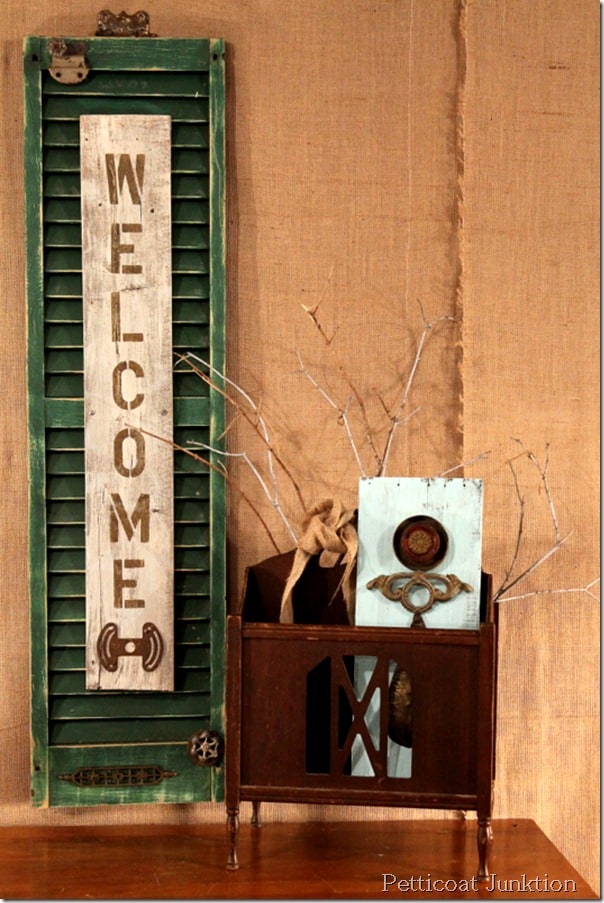 I made the Welcome sign a few years ago. I made a lot of signs out of shutters when I lived in Florida. Most of them were beach signs. The little gray shutter would have made a perfect Welcome sign. I was actually going to call the shop yesterday and ask him to hold the shutter for me. I spent the day with my oldest granddaughter and forgot all about it. Maybe I will run up to the shop later today! Junk time.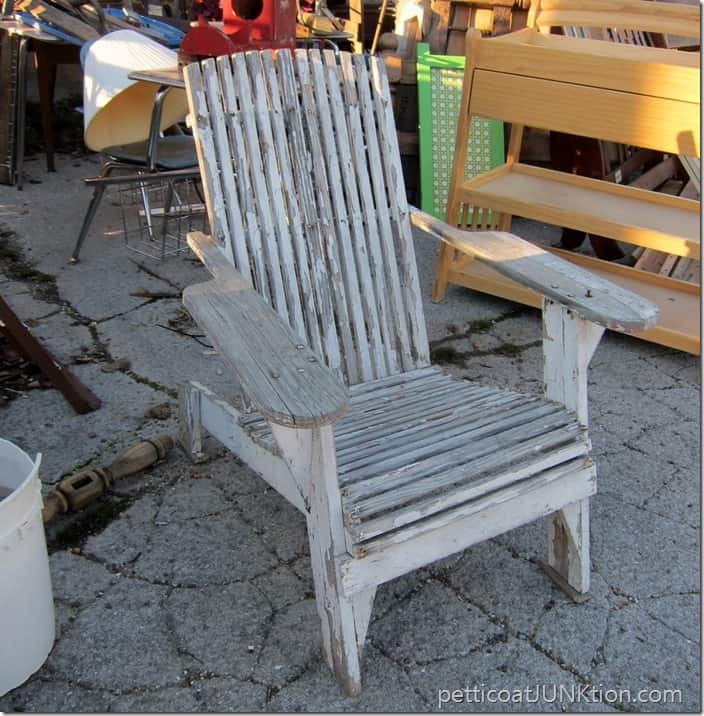 Also at the shop was this cool chippy chair. A definite buy if the price is right.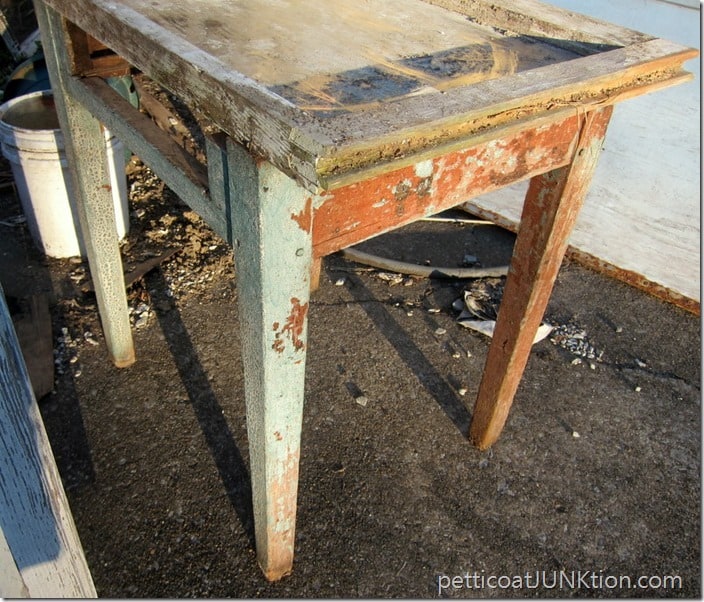 And the chippy table base with no top. The window is just sitting on top of the base.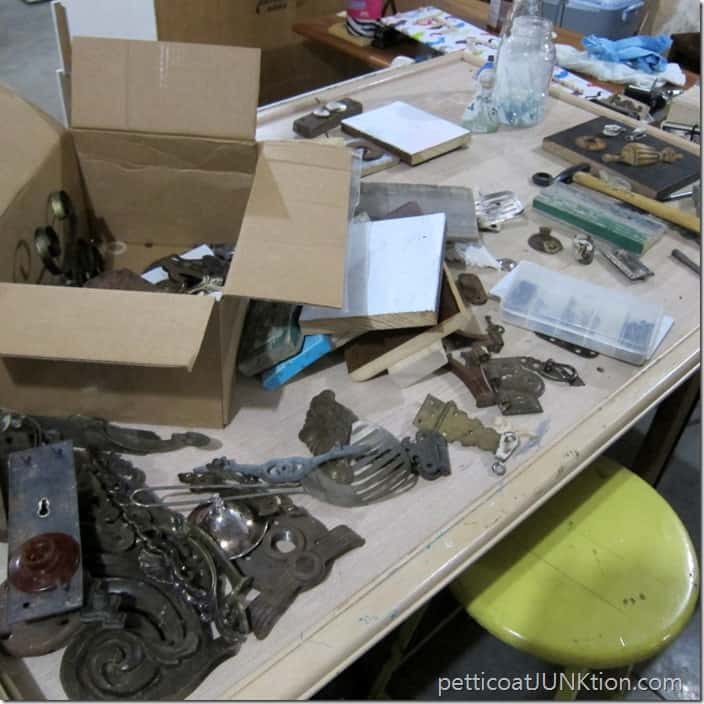 Back at home I've been in my workshop getting ready to put a few RosaAnne Angels together.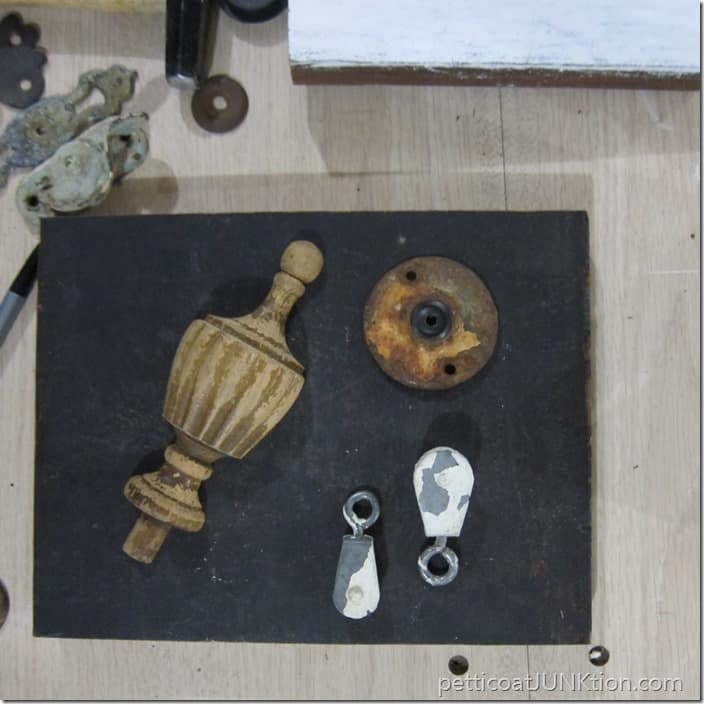 These pieces might work together for one angel.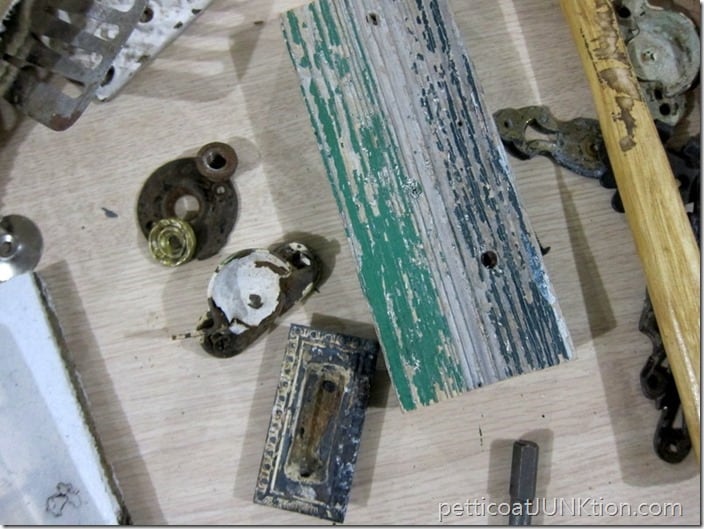 The green chippy board and rusty parts might work for another angel. We'll see how it goes when I start putting them together.
Have a great day.