Finding two lots of French Provincial pulls in as many days made my week…..last week. Remember I found some at the Nashville Flea Market over the weekend.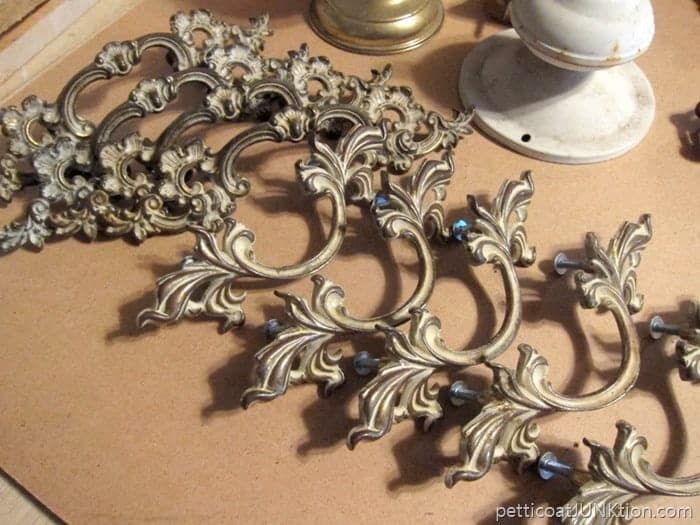 French Provincial Pulls
I found these pulls last week before my trip to the flea market. They were $1 apiece too. That is a deal my friends. If I have to buy them on eBay or elsewhere they go for $3 and up, mostly up. Do I need them for a furniture project now? No, but I'll be prepared when I do. This type drawer pull is hard to come by so I'm doing the happy dance.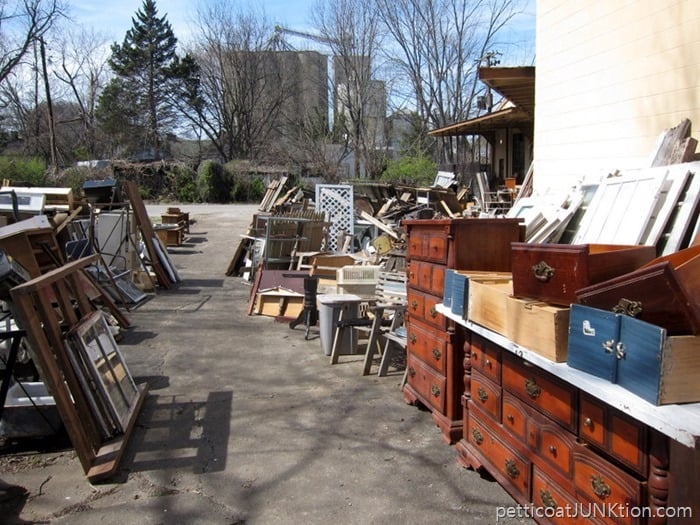 I bought a few other things too but no furniture. I thought you guys might like to get a look around the outside of the shop. I've had readers comment on things sitting outside and don't they ruin. The good stuff goes inside at night. The other stuff is on it's own!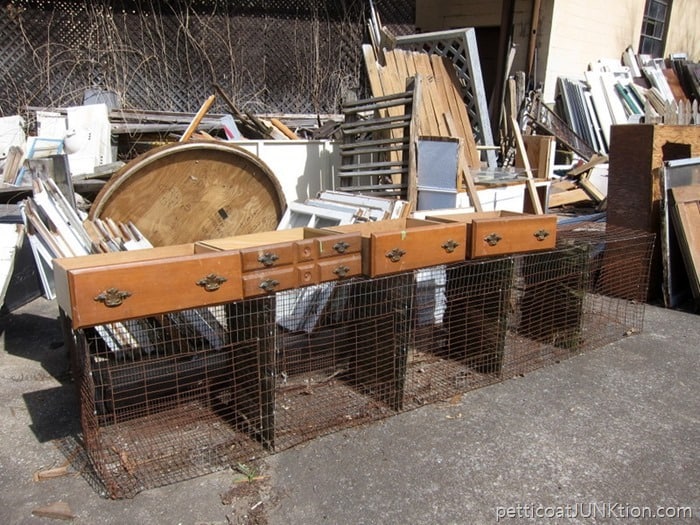 Seriously, the stuff moves pretty fast. Mr. Butler has some great prices. I guess I need to start calling the shop Butler's Antiques instead of My Favorite Junk Shop. Old habits die hard. Butler's Antiques is the actual name of the shop and it's in Hopkinsville, Ky.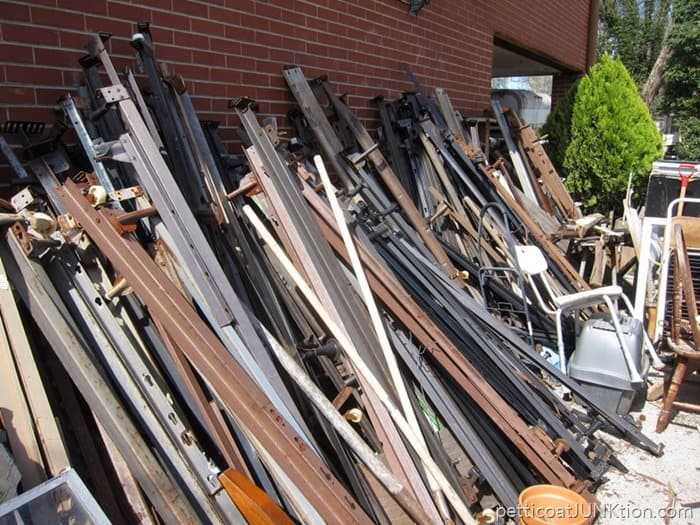 I've been shopping here longer than I can remember.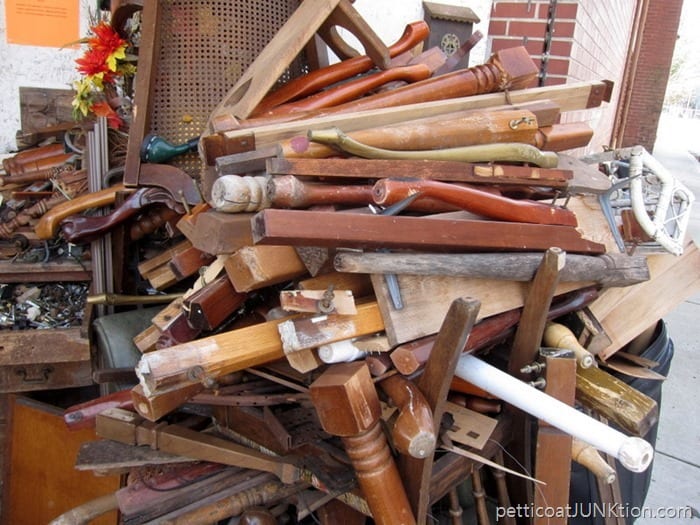 If you need parts or pieces for tables, chairs, fences, etc. This is the place.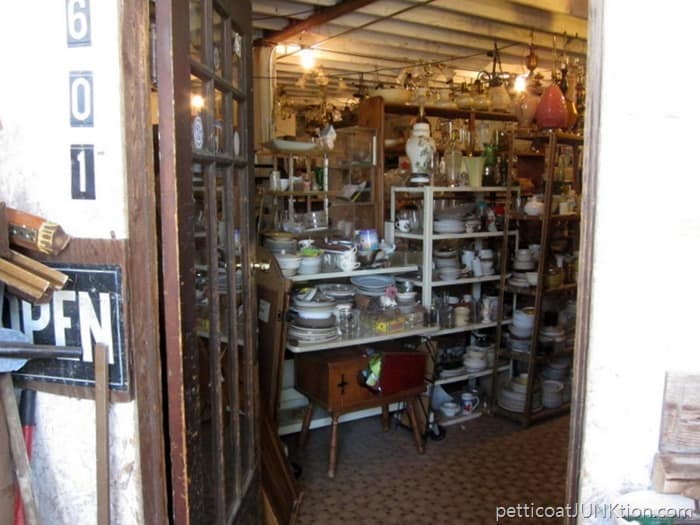 Peeking inside the door you see all sorts of glassware and what-nots.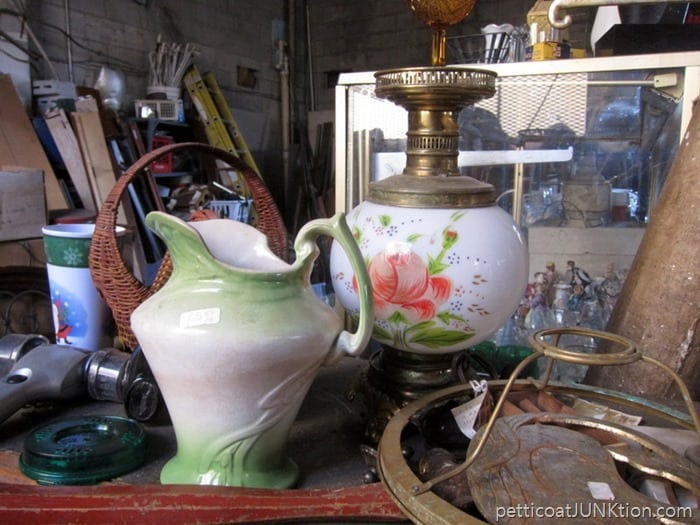 I thought the colors of the lamp were really pretty. I didn't know what I would do with it unless I just took the globe off and used it in a display. Maybe if it's still there next time I'll get it.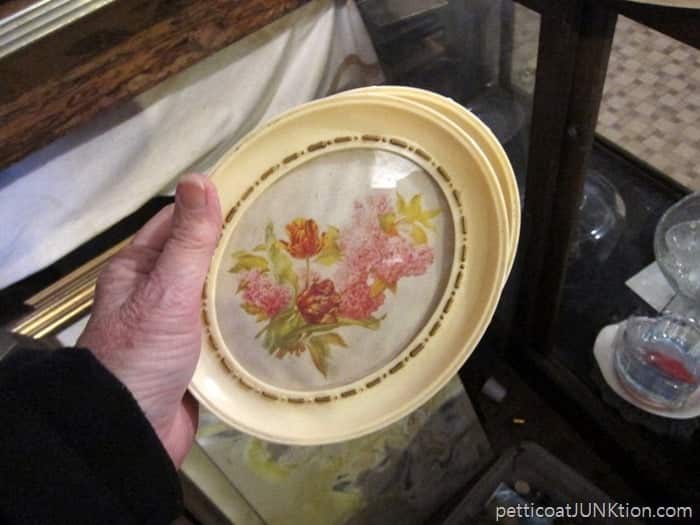 I bought the two framed prints. The prints are wrinkled but I like the frames. The frames are some type of plastic.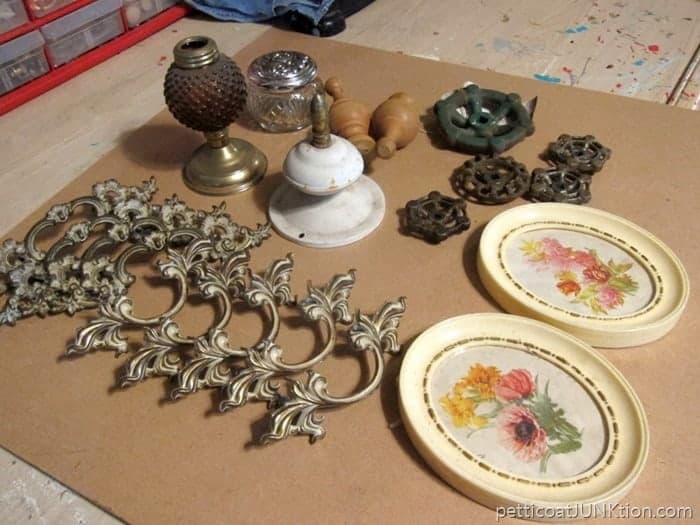 These are all my goodies.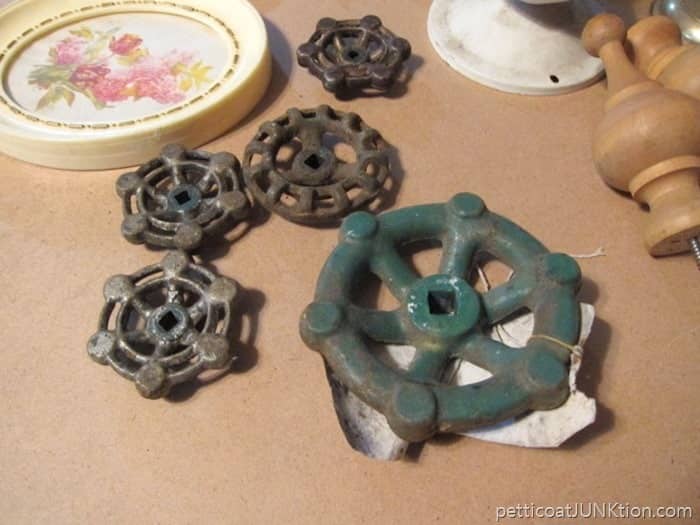 I use the garden spigots for furniture pulls and my mixed media angels.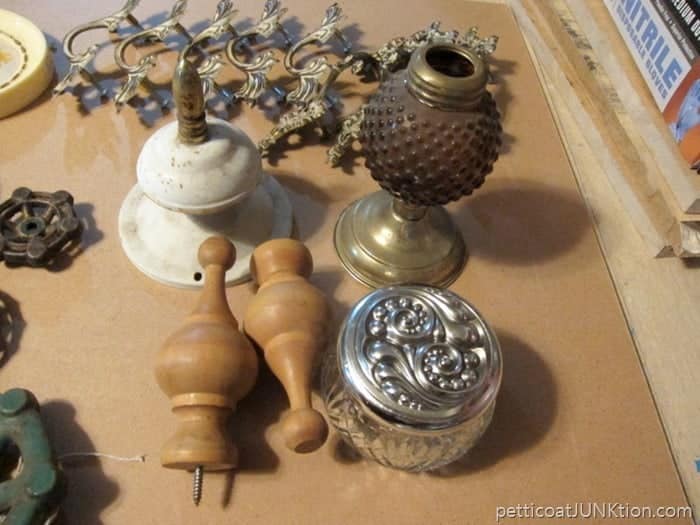 I found the Avon jar at the Goodwill for .49 cents!
That's my junk deals. What do you think? Leave me a note. Have a great weekend and I'll see you next week.