The Gray Shutter
I made it to My Favorite Junk Shop and they still had the gray shutter…..the one I told you about last week when the shop was closed….and I was shopping. I gave them heck for being closed. They wouldn't expect any less from me. The shutter was $4. I have a plan for it. We'll see how that goes.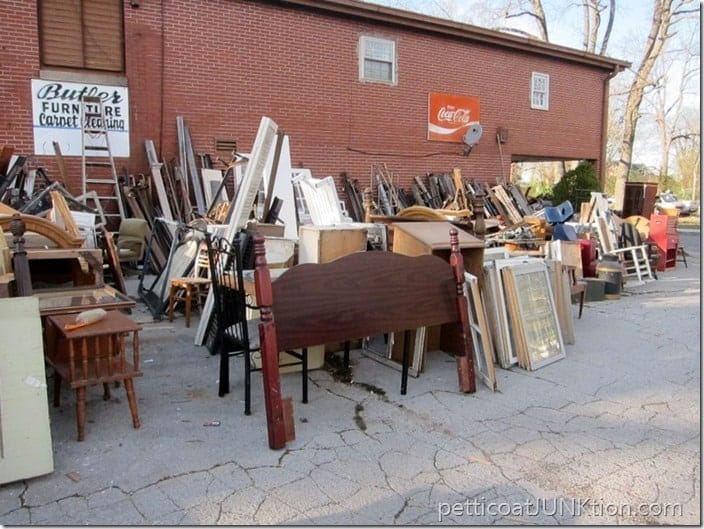 This is the famous place.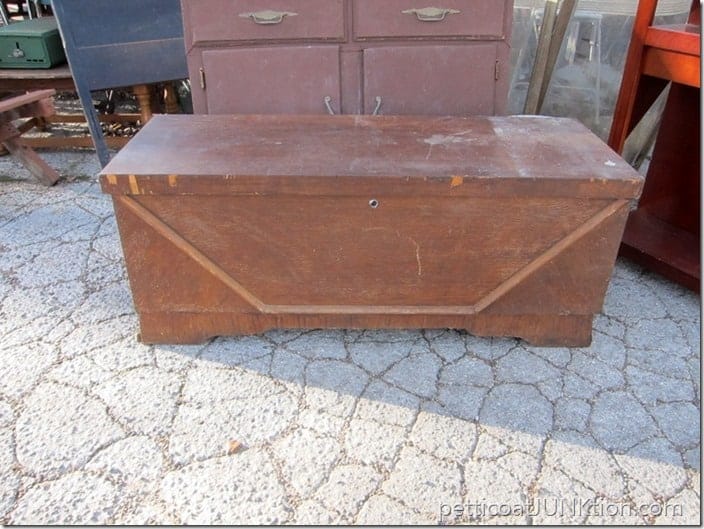 Lane Cedar Chest. Does anyone remember the days when a Lane Cedar Chest was the typical graduation gift for a girl? I didn't get one but I remember some of my friends did. This cedar chest is in pretty bad condition outside. The inside is solid. I paid $35 for it.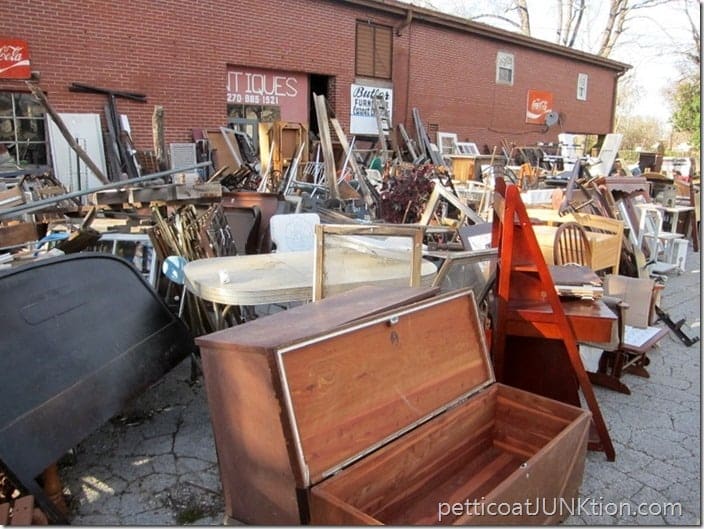 Another view of all the junk at the shop and the inside of my cedar chest!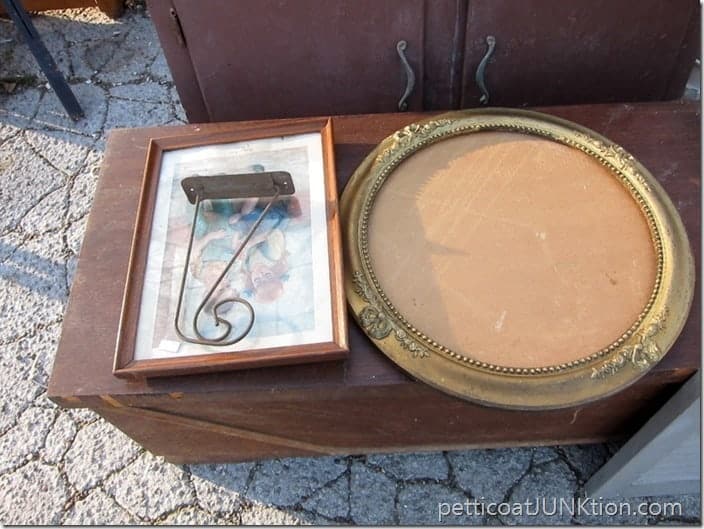 The round gold frame, the rusty metal hanger, and the framed picture came home with me too. The picture isn't a big deal. I wanted the frame because of the size. I was going to use it for tomorrow's project (thrift store décor day) but it didn't work out. Oh well, I will eventually use that frame.
I do have a great project for tomorrow…..very colorful.
See you then.