The Junk Shop Video Tour Including Prices For The Good Stuff
I filmed the junk shop video tour just for you. Sorry all of you can't visit this amazing shop.
In this post I share the prices I paid for my junk finds from this week and also the prices of things I didn't buy. That way you guys have some idea about the going rate for ……junk. I filmed a video of the store inside and out. Just wait until you see all of the stuff. You will be sooooo jealous.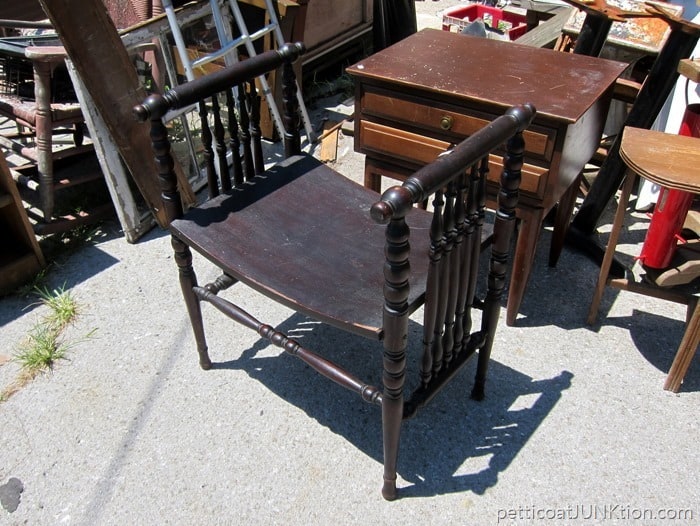 Can anyone tell me what this piece is called? I call it a bench?? The price was $75. Probably worth it but not for me. Mr. Butler has really good prices. Sometimes his sisters have pieces at the shop and their prices are a little higher. Not sure who the bench belonged to.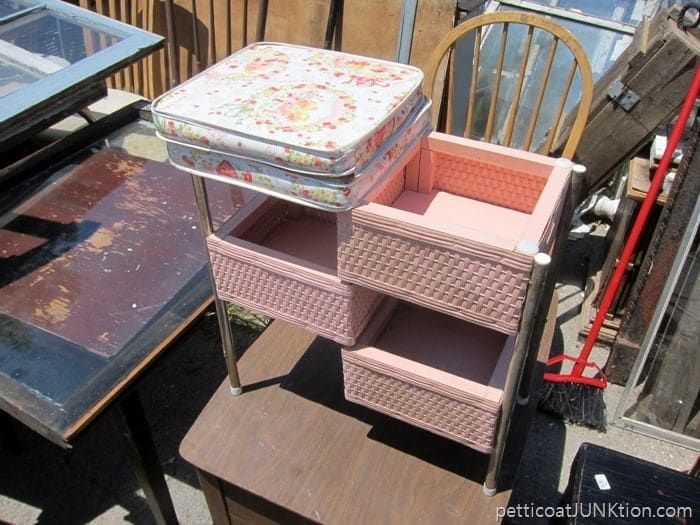 How cute is the baby doll changing table. It folds up all nice and neat. I think someone painted it pink. Not the original color but I like it. This could be repurposed in a number of ways. I can see it as a plant stand or a craft storage piece or maybe to hold picnic supplies? Any ideas. I bought it for $10.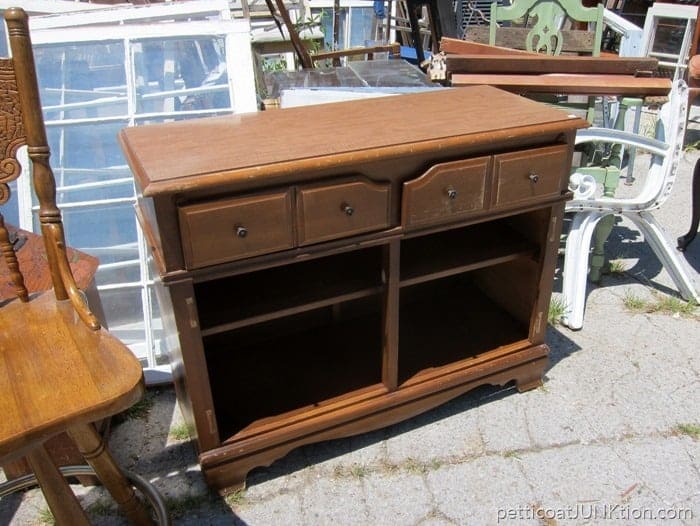 This piece was $20 but I didn't buy it. I bought an oak dresser without mirror and a set of stacking tables but somehow missed getting a photo of them.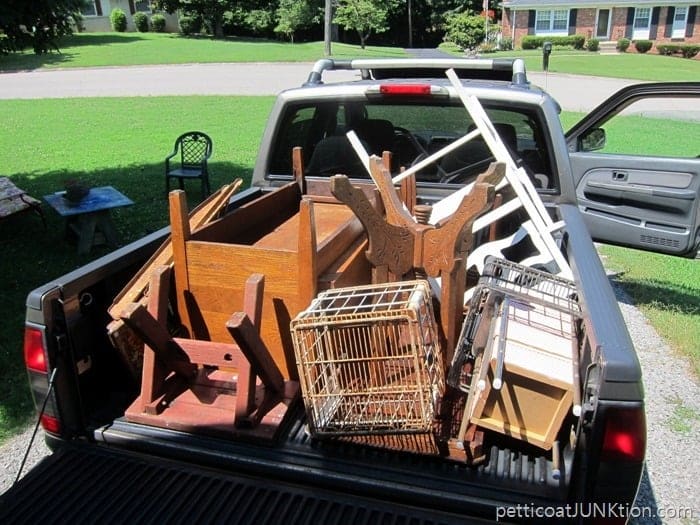 This is my haul. You can see I didn't get separate photos of most of the things. Don't know what happened there. Must of been concentrating on getting video footage. I really got good video of the whole shop this time.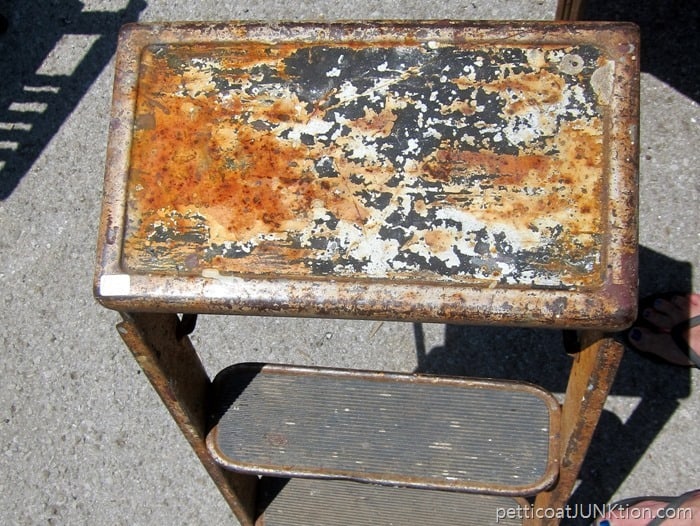 I bought the rusty step stool for $10. You know me and the rust story.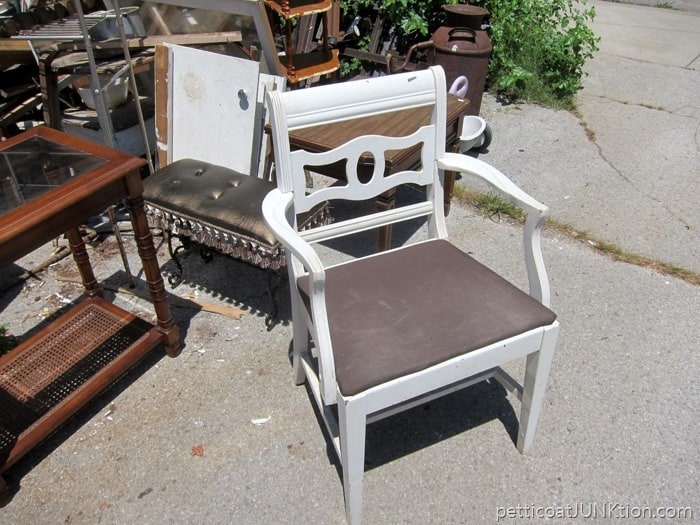 The chair was $10 and I bought it. I love chairs with padded seats because painting the wood and recovering the seat makes a big statement. The easiest project you will ever do that packs the biggest punch.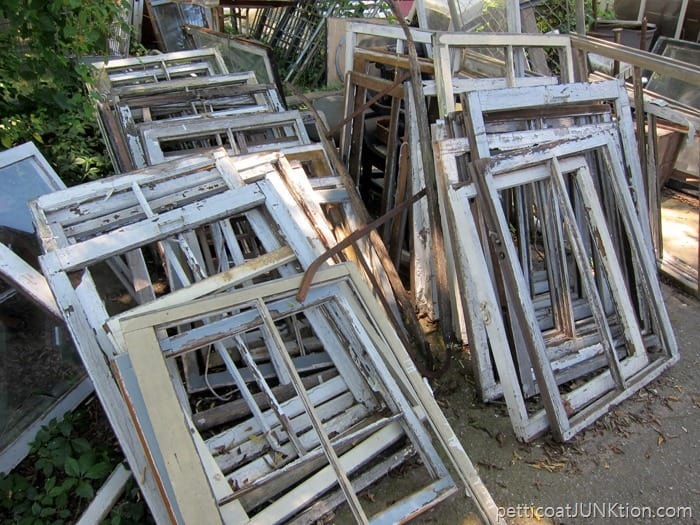 wood window frames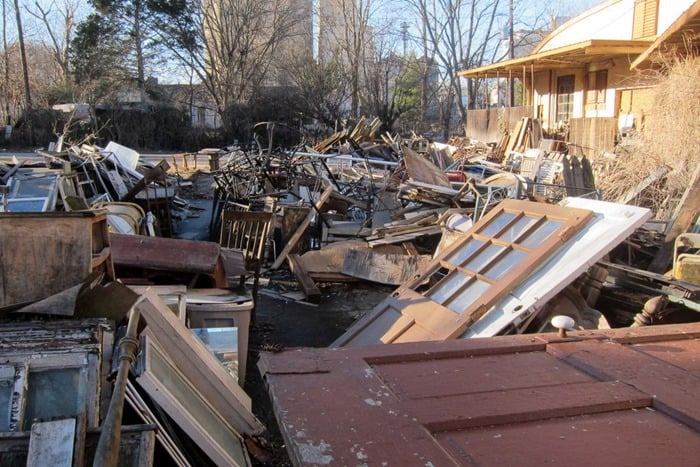 architectural salvage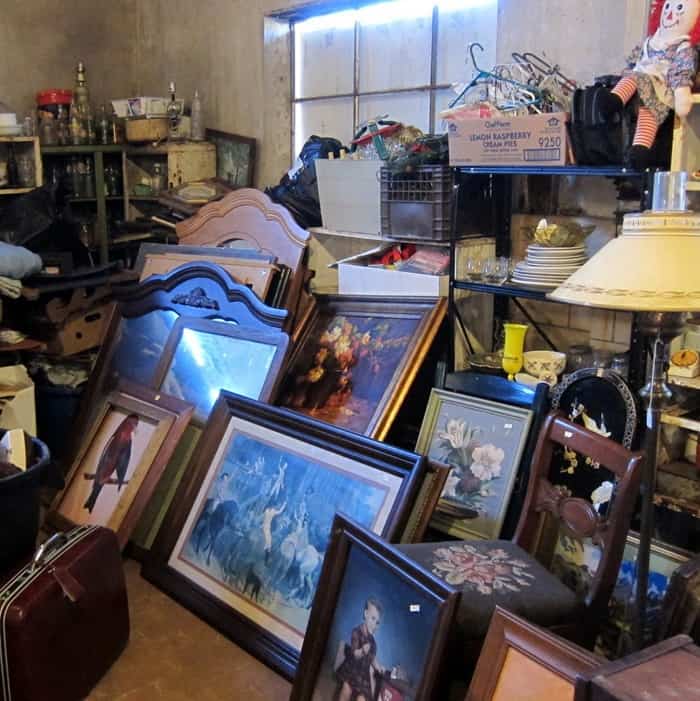 inside the junk shop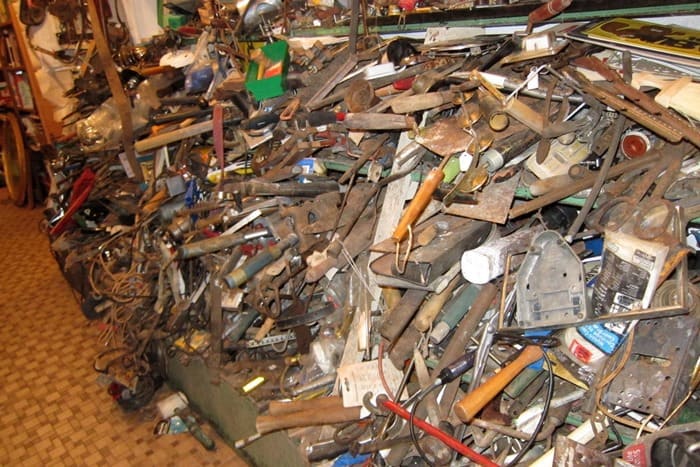 there are several rooms in the junk shop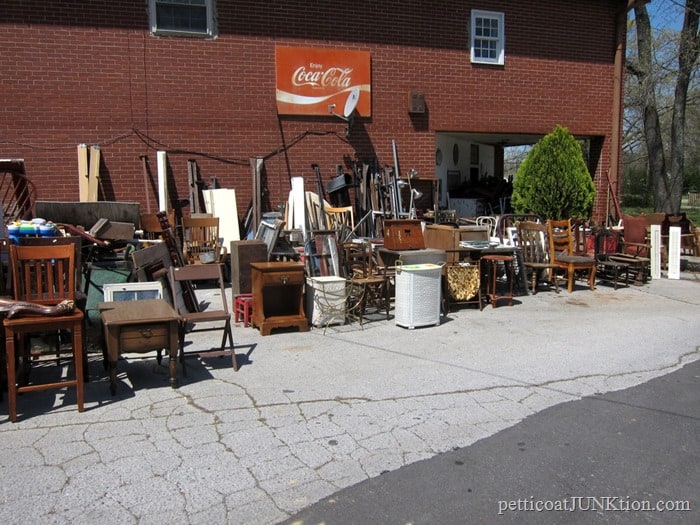 Butler's Antiques Hopkinsville Kentucky
Now you must see the video. I went all out filming outside and inside the shop. There is a good photo of a table I bought along with the price I paid for it. The video is less than a minute and a half. I don't like watching long videos so I don't make long videos. Enjoy…..
Junk Shop Video Tour
Info on my favorite junk shop….
Butler's Antiques, 17th and Walnut Street, Hopkinsville KY 42240, phone no. (270)885-1521
Butlers is about 40 minutes from my home in the Clarksville area. From downtown Nashville the drive is about 1½ hours. Store hours are Monday- Saturday, 9-5 or 6 depending on daylight hours and how busy the shop is.
Some months the shop is closed the 4th weekend from Thursday-Sunday. Butler's Antiques sets up at the Nashville Flea Market on these weekends and no one is at the shop.
Lately they haven't been going to the flea market every month so you need to call the shop and check if you are going to make a visit. At the flea market they are located outside in the walkway in front of the milk barn and down from the café.
Just ask any vendor and they can probably tell you how to find them. Hope this info helps. Don't buy all the good stuff!
Mr. Raymond Butler is the shop owner and his sisters help run the shop on different days.
Hope you guys have a great day! Kathy