Nashville Flea Market Shopping Trip
Update to this post. The Nashville Flea Market is still open and in the same place at Fairgrounds Nashville (February 2019)
The city of Nashville is in talks to put in a Major League Soccer stadium and a Mixed Use Expo Center at the Fairgrounds Nashville.  I have heard conflicting reports on weather a new space for The Fairgrounds Nashville | Nashville Flea Market will be immediately ready before demolition begins for new projects.
I love shopping the Nashville Flea Market as do many of you do. I hope the Nashville Flea Market is able to stay open while construction is ongoing for the Stadium and Mixed Use Areas.
This post has been updated after publication to include this note I received from Laura Womack the Executive Director of The Fairgrounds Nashville:……While it is true that Metro Council is currently considering whether or not to construct a stadium on Fairgrounds property the plans being considered maintain existing uses. The Fairgrounds will receive an additional $25 million for new buildings and sheds that will accommodate our flea market and exposition events. The square footage will be comparable and the buildings will be modernized with improved accessibility and functionality. 
The photos in this post were taken from my trip to the Nashville Flea Market on Sunday. I bought one thing (well, really two).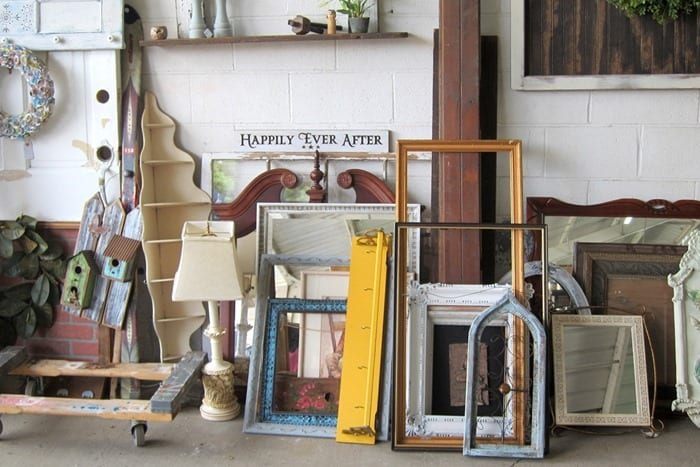 Nashville Flea Market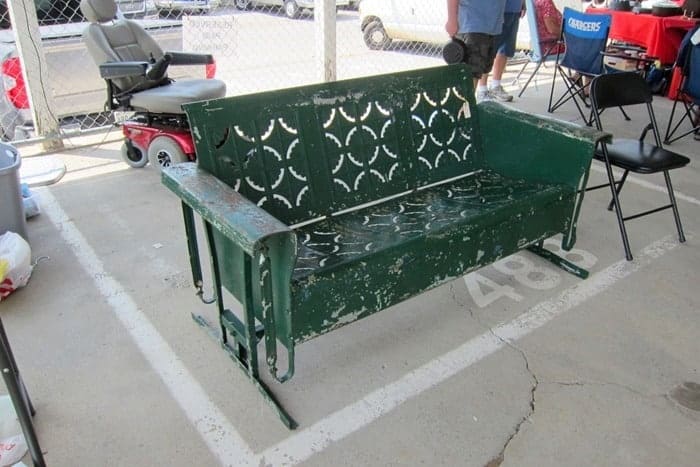 Petticoat Junktion is a participant in the Amazon Services LLC Associates Program. As an Amazon Associate I earn from qualifying purchases.
How about this vintage green glider. It was in very good shape considering most of these are all rusted out. The price was $350. Overpriced.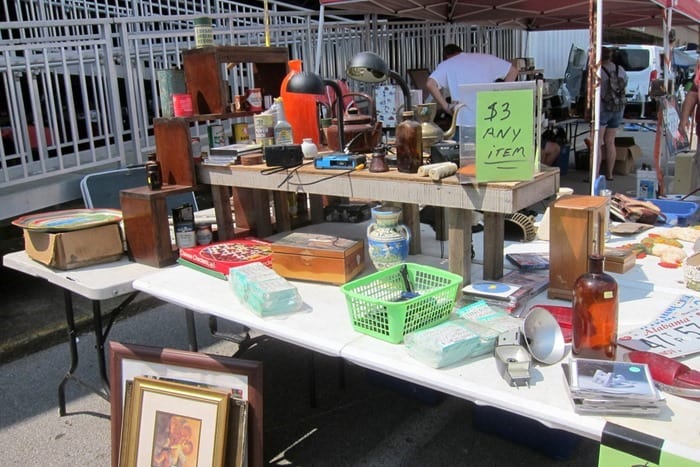 I know a lot of the vendors at the market. Some I've become friends with, some I'm acquainted with, and some I just know their faces. A couple of the vendors I always visited and purchased from passed away this past year.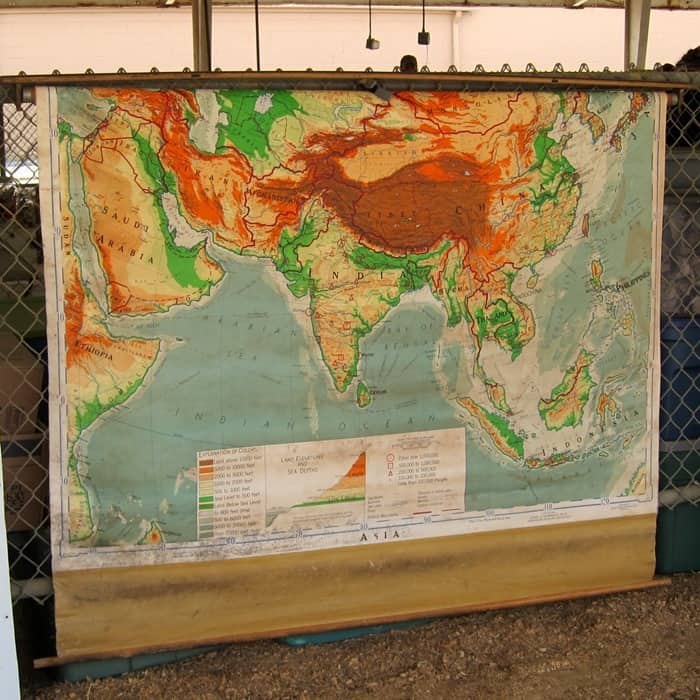 What about this map. You guys know me. I was swooning over the colors.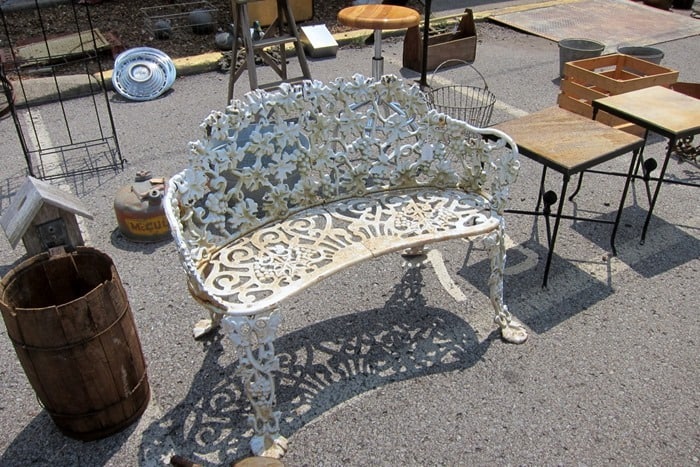 This bench is too fancy for me but it sure is pretty.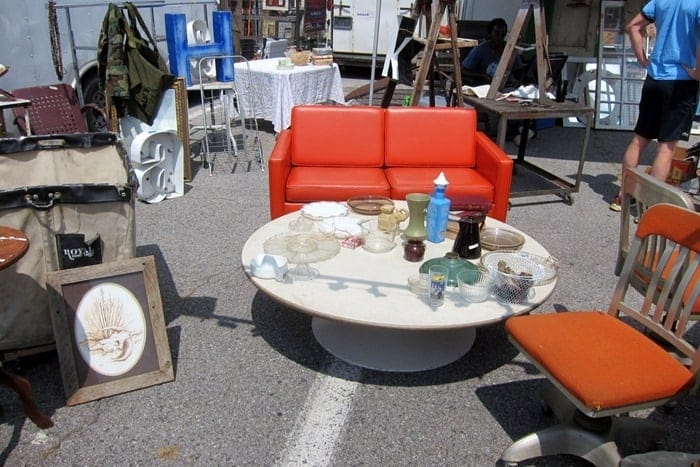 For the vendors at the market it is a way of life. Most of them live hours away from Nashville and bring campers to sleep in or rent a hotel room for the days the market is open plus set up day which usually means Thursday to Sunday. I know a few vendors who sleep in their cars or trucks. Not a fun thing.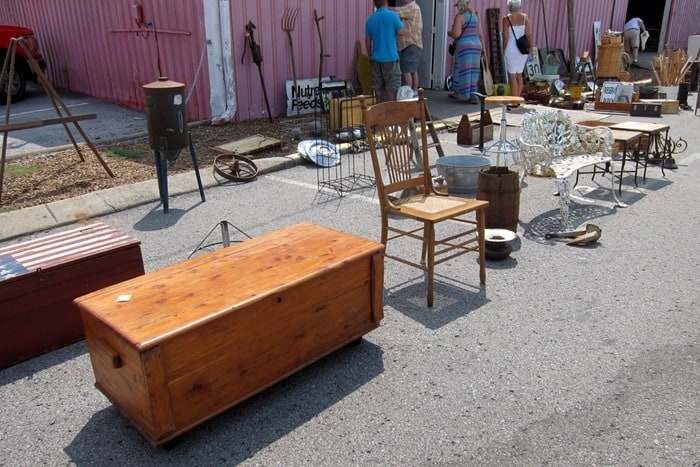 For the most part the vendors are family. I see them helping and supporting each other. There is a Sunday morning Church service on site for anyone who wants to attend.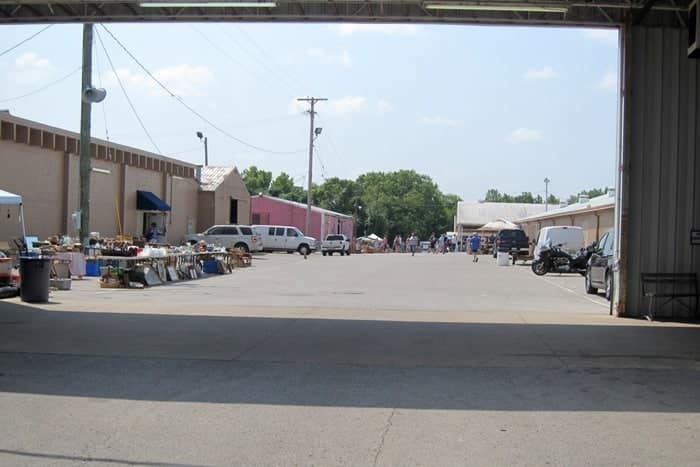 There were a lot of empty vendor spaces on the open lots this month. Could have been because of the weather. I do all of my shopping outside.
There are a number of air conditioned buildings with tons of booths. Hubby shops inside and said he didn't see many empty spaces. The August flea market isn't one of the BIG ones. October is one of the biggest markets.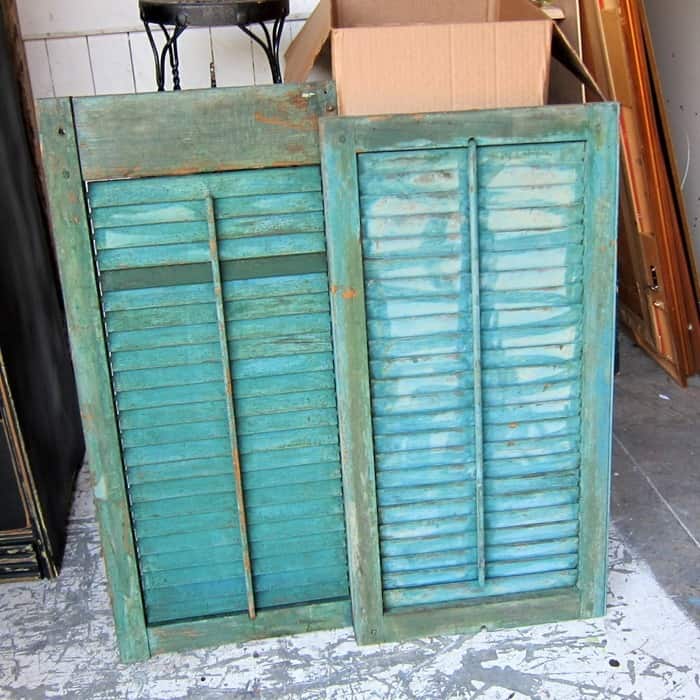 I bought the shutters. These two are actually pieces of shutters that were cut down because of damage. I couldn't resist them because of the colors. Would look great on the fireplace mantel….if I ever get around to changing up the mantel décor. The pair of cut down shutters were $20. Not cheap but okay.
Did you see anything in the photos that caught your eye? Have you been to the market?
You can see a couple of my favorite vendors in this post…Vintage Find At The Nashville Flea Market.
See a lot of painted furniture in this post….. Painted Furniture At The Nashville Flea Market.
You guys are great. Thanks for being here and have a great day, Kathy