There was so much to uh and ah over at the Nashville Flea Market in April
I have my favorite vendors I buy things from.
I know they'll have something of interest and also great prices.
Then there are the vendors I visit each month because I love their style.
They are really talented furniture painters.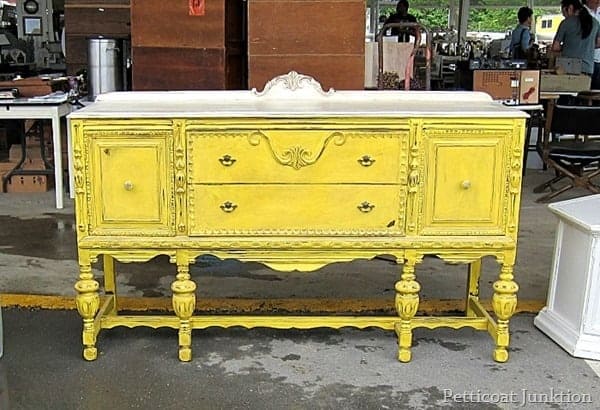 Isn't this a beauty from Design Refurb.
I've talked with Christen about his furniture makeovers before.
He's a nice guy and doesn't mind sharing his paint secrets.
I have "talented painters" envy.
Yes, I admit it…and I also admit to just making up that term.
Petticoat Junktion is a participant in the Amazon Services LLC Associates Program. As an Amazon Associate I earn from qualifying purchases.
I don't know what else to call it.
Some of these guys are true artists.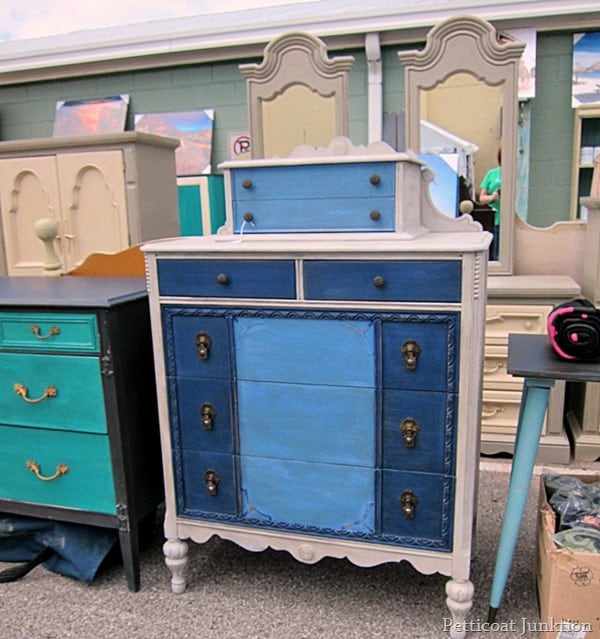 This piece is from Peachy Keen Boutique in Mayfield, Ky.
The lovely young lady that painted this piece shared that she uses ASCP.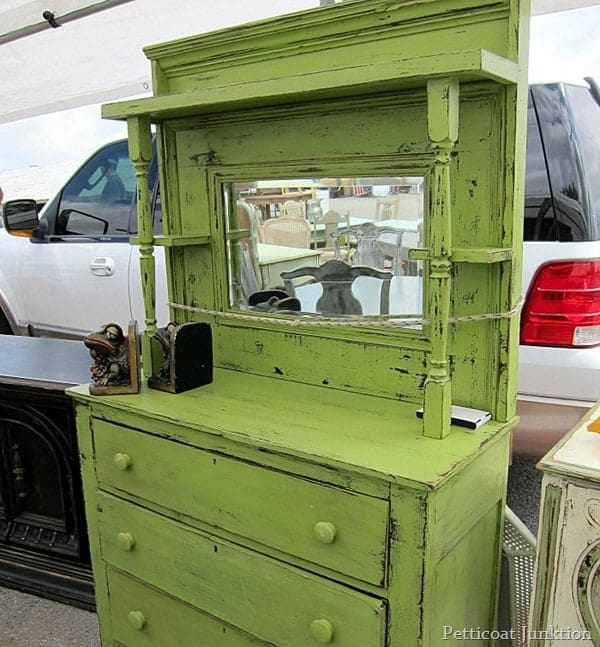 And Debbie of Crabtree Corner is always an inspiration.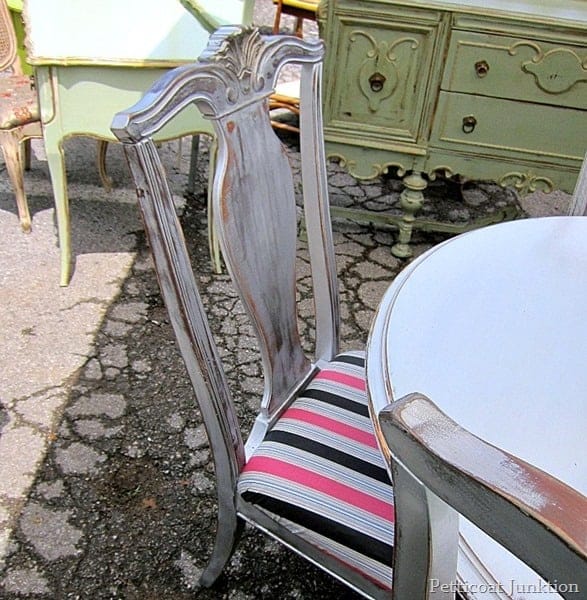 Debbie painted this metallic silver chair and I'm crazy about the finish and the fabric she chose for the seat.
Find all info about the market here….Everything You Always Wanted To Know About The Nashville Flea Market
What special talent do you have… or wish you had?
Leave me a little note below.
You only have to leave your name (first name is ok) and your email address, then your comment.
Your email address will not be shown on my blog.
Thanks for stopping by and have a great week,
Petticoat Junktion Pinterest Boards
Kathy