Vintage School Lockers
Why do you think vintage school lockers are so pricy? Is it because of the nostalgia factor? I sure remember the days when I used a locker. I even remember what a big deal locker day was at our school. We went to school and were assigned our lockers a couple of weeks before school started. It was a BIG deal. If you didn't go to school on locker day you didn't get a good locker….usually meaning a top locker.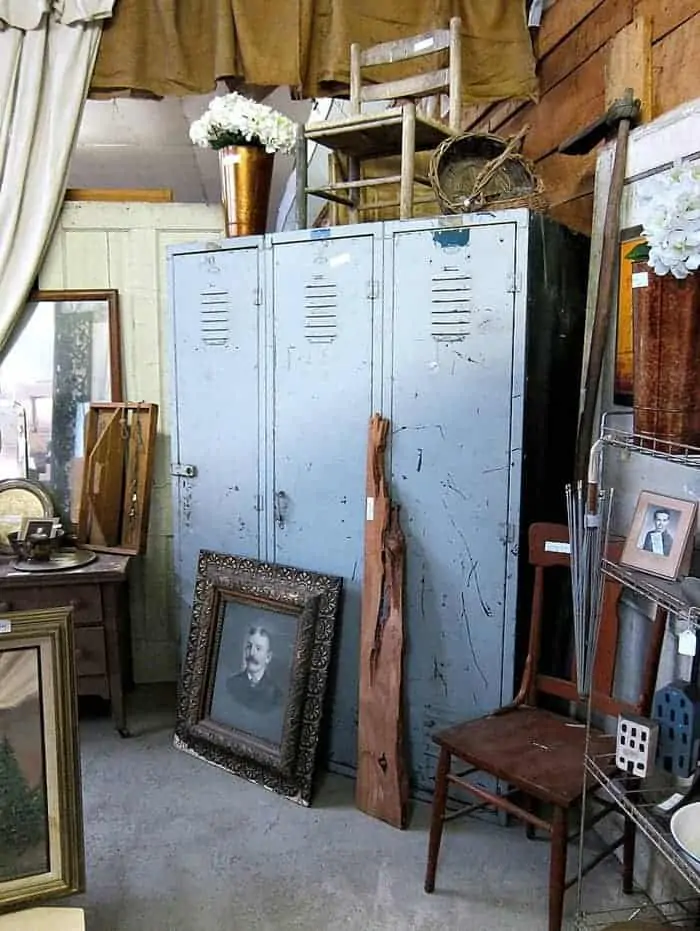 Vintage School Lockers
The lockers I spotted at the Southern Kentucky Flea Market in Guthrie, Kentucky are full length standing lockers. Maybe they are gym lockers. The blue color is really pretty and the lockers have just the right amount of aging. I had to pass them up at $120 for the set.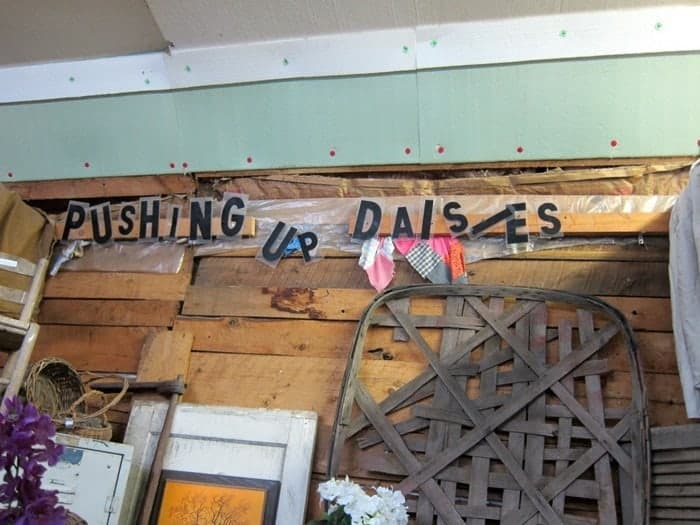 I always visit this booth when I go to the flea market in Guthrie. She has the coolest stuff and she knows how to display things. The name of the booth is Pushing Up Daisies. Cool Name.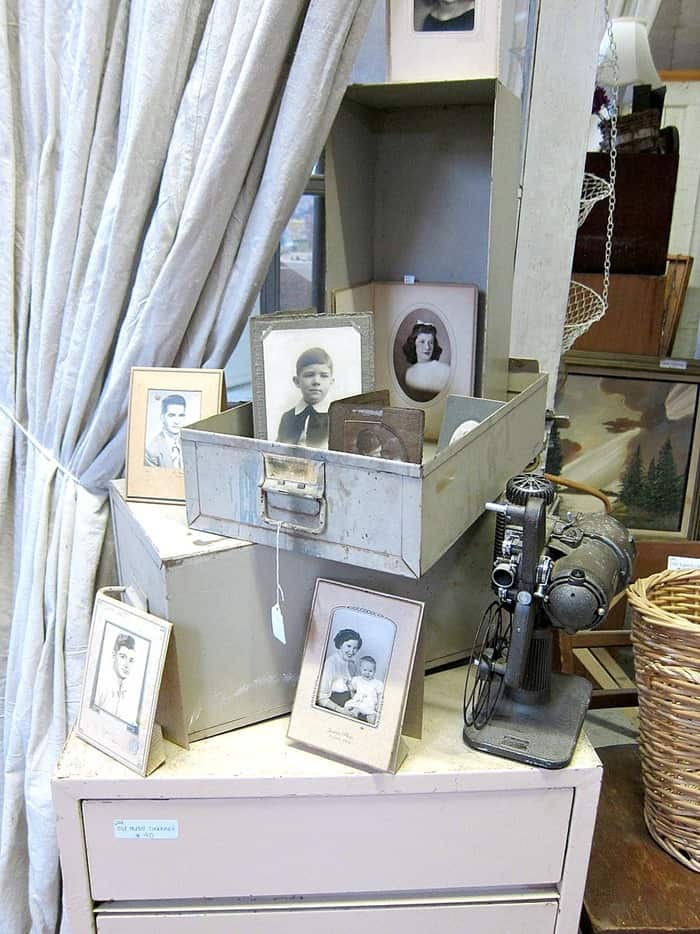 This is one of the displays in the booth. Black and white photos and metal drawers along with a giant drop cloth curtain.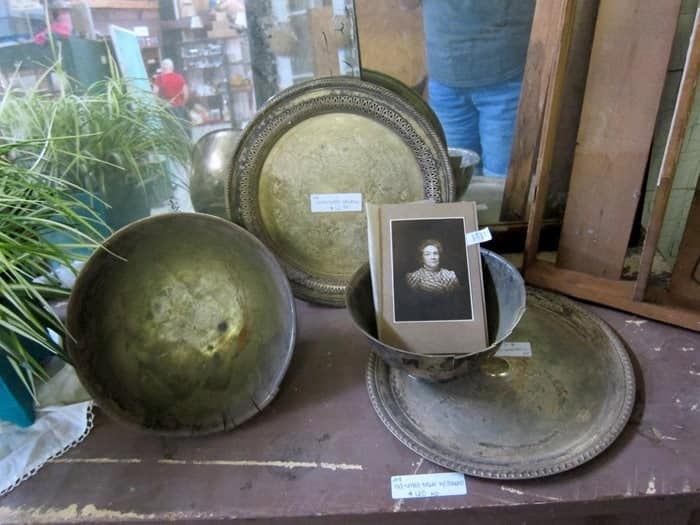 Tarnished silver-plated trays and bowls sitting on an antique dresser.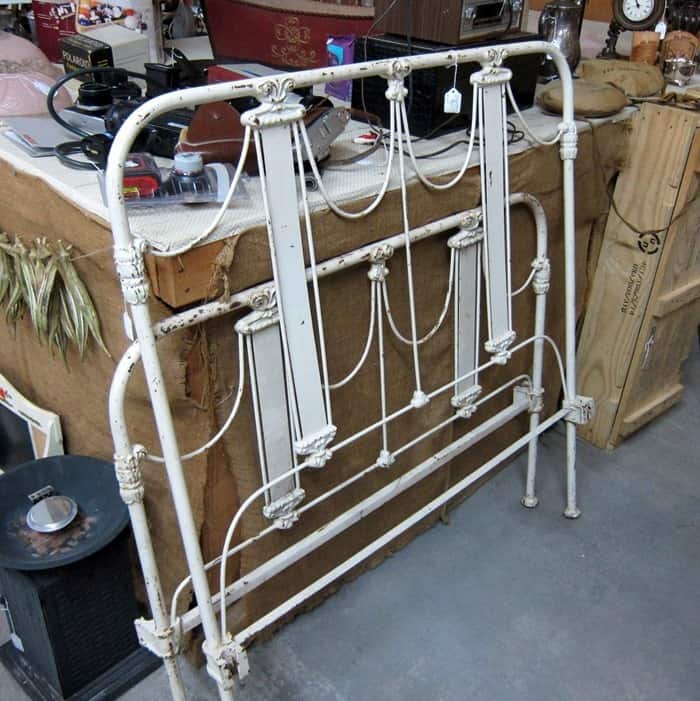 Moving on to other booths in the flea market. The twin bed was too much for me too although I can't remember the price….maybe $95. Not a bad price but over my budget.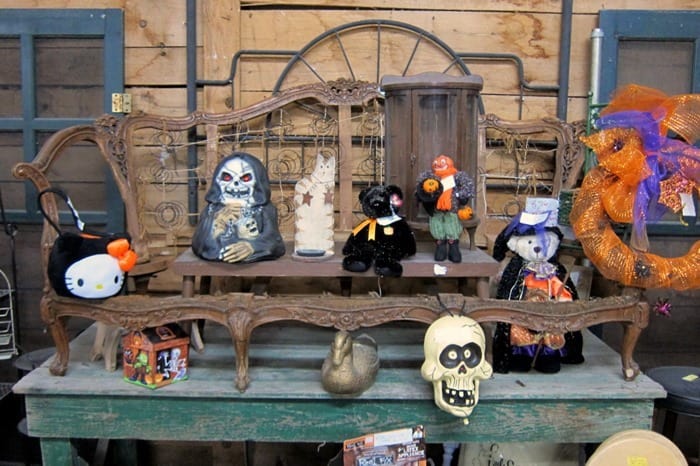 The antique sofa frame makes a nice backdrop for the Halloween display.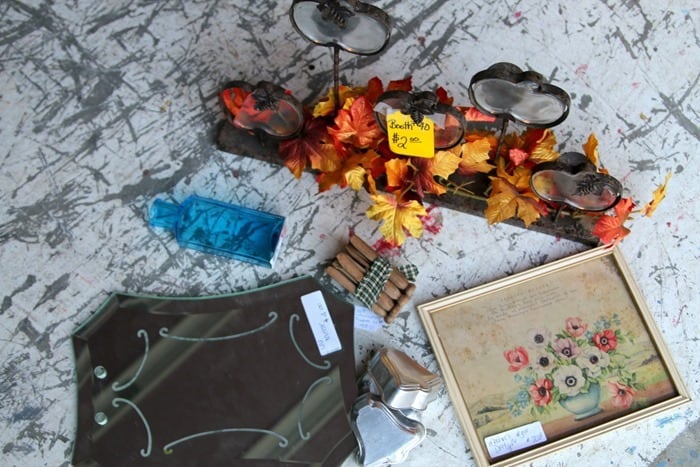 I bought a few small things. And I got a good deal on all of them.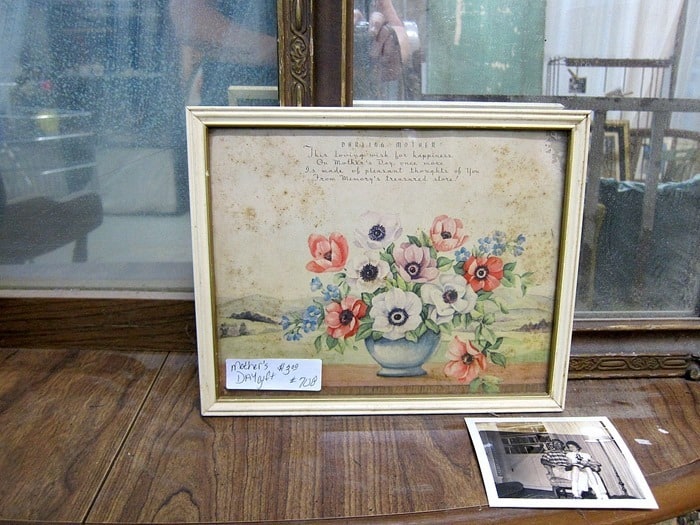 The framed Mother's Day print was $3.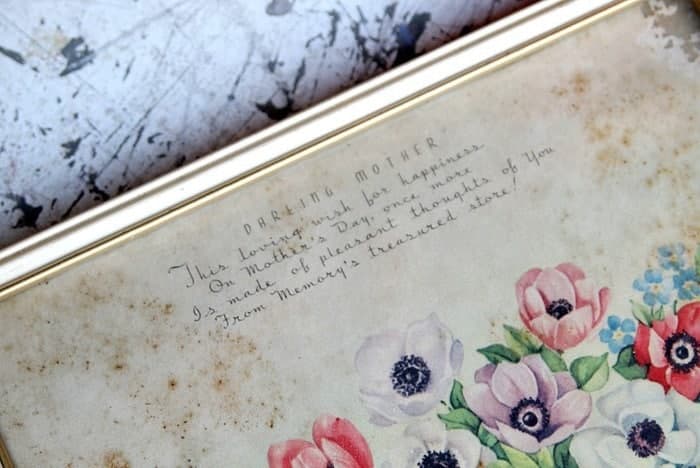 The poem reads "Darling Mother…This loving wish for happiness on Mother's Day, once more is made of pleasant thoughts of You from Memory's treasured store"! How sweet. I will probably hang the print in Mom's room at the Nursing Home.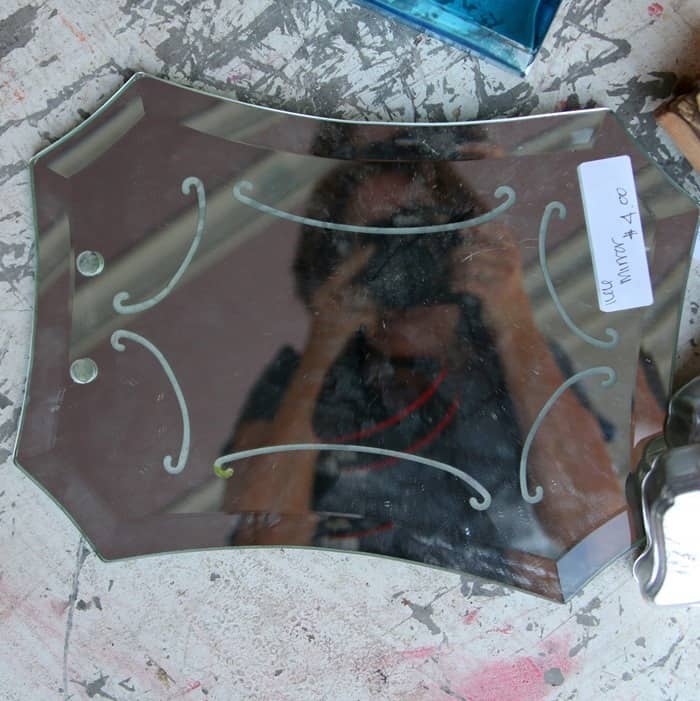 The mirror was $4. I plan to clean it up and add ribbon or cord of some type to replace the missing hanger. I'm assuming that is what the two holes at the top are for.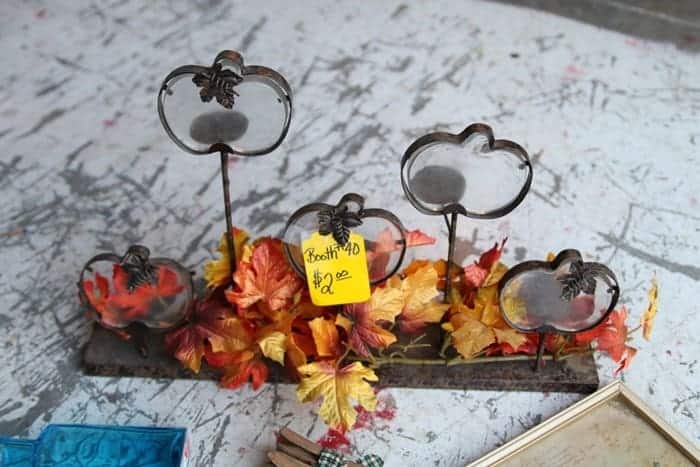 The pumpkin display was really sad but for $2 I can afford to fix it up. I have candles and better looking faux leaves in my stash.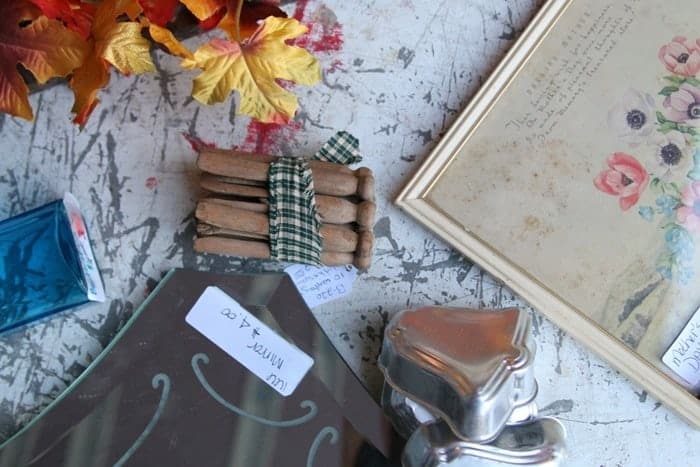 The blue bottle was $2, the clothes pins were $1.99, and the three bell jello molds were $3. The molds were a little pricy but I see Christmas ornaments in my future. That's it for my finds and now I want to give you a look at my clean, organized workshop. It really happened!
This is the messy workshop.....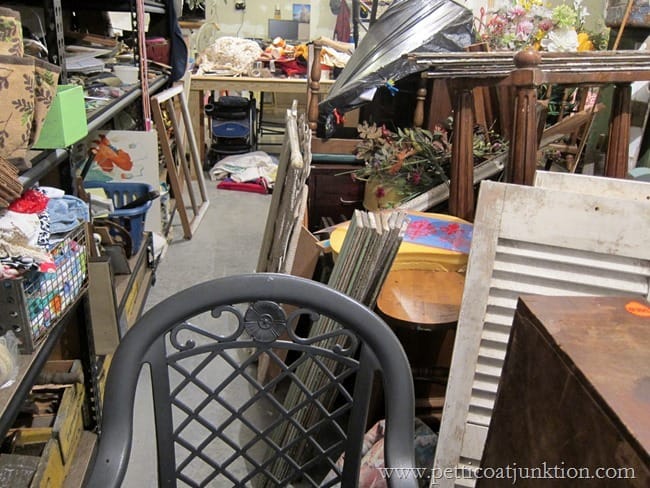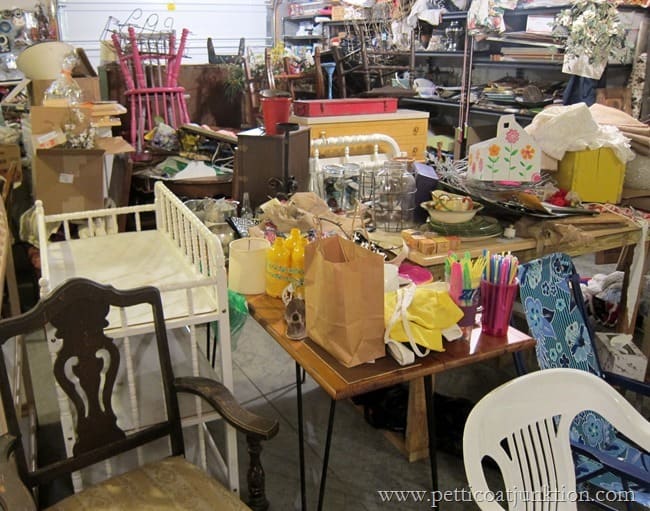 Now get a look at my cleaned up space with lots of open floor space.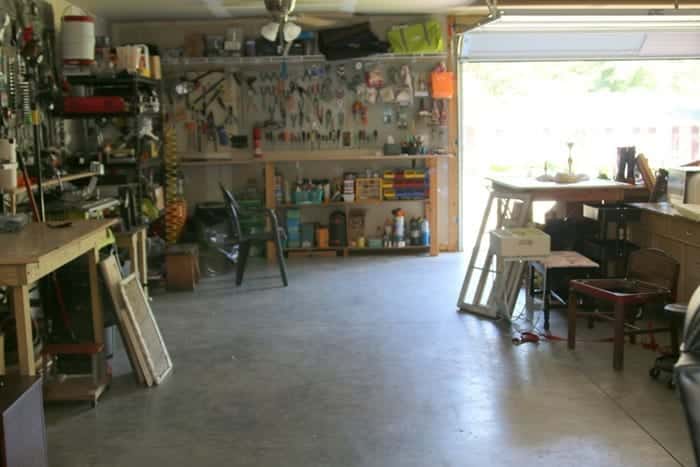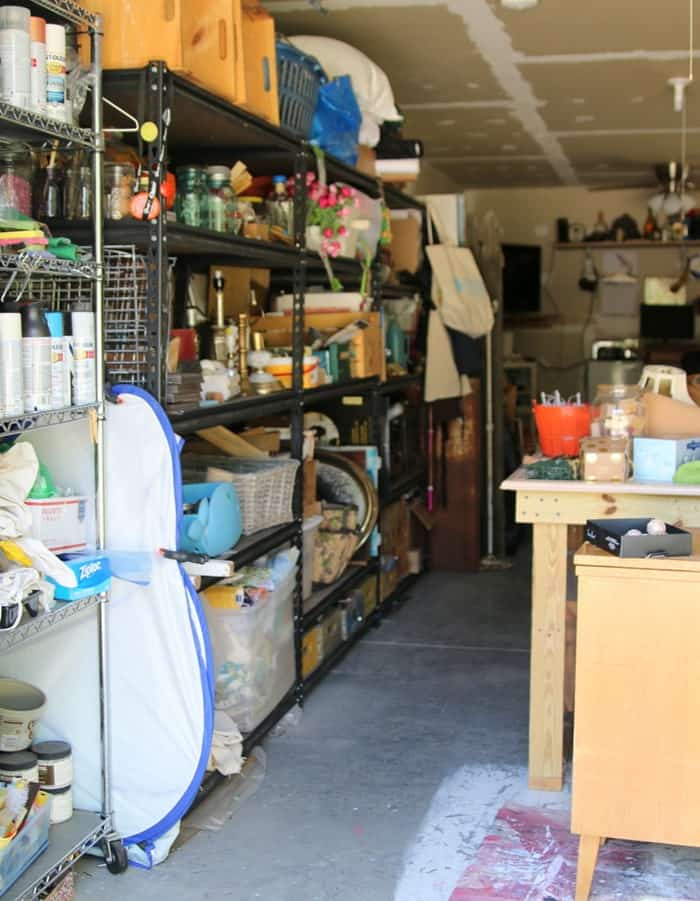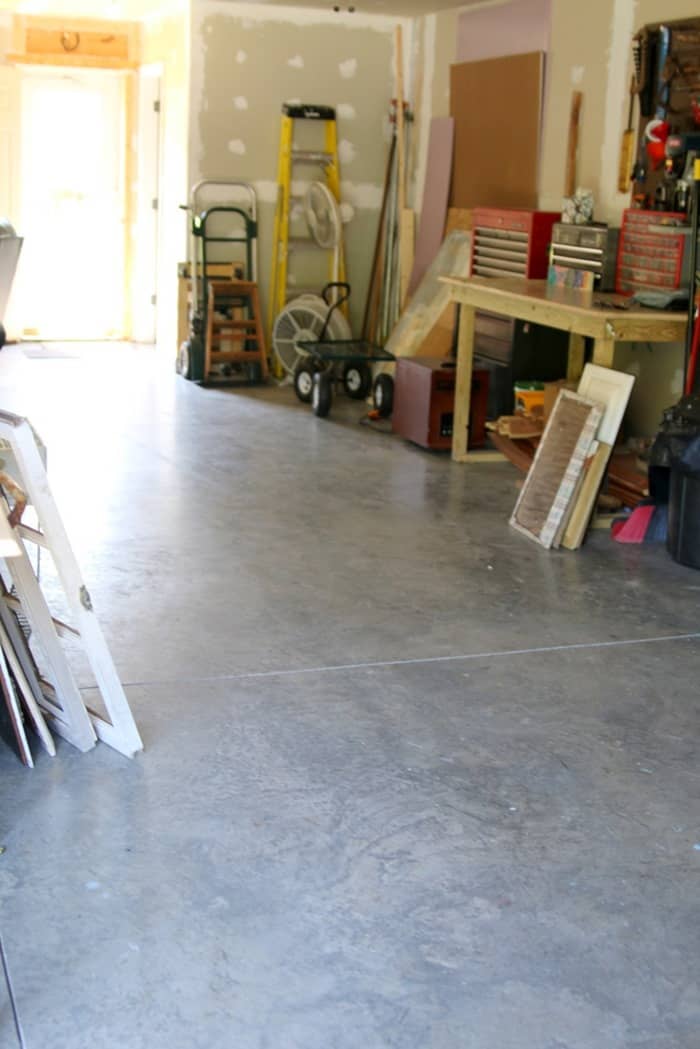 I decided to try to keep just a few furniture project pieces in the shop at one time. Also stop buying and hoarding so much little stuff. The kinds of things I love! I do feel much better now that I can move around in the workshop and actually have space to work.
See what we bought at auction along with prices here....Furniture and Silver Auction Buys.
Did you see something at the flea market you liked? Let me know. See you tomorrow.
Author: Kathy Owen (Petticoat Junktion)
Kathy is the founder of PetticoatJunktion.com, a home décor blog focused on repurposing and upcycling furniture, old hardware, rusty stuff, and thrifty finds into unique home décor. Kathy's projects have been featured on the Home Depot Blog, Plaid Crafts, Behr Designer Series, and in numerous magazines. Read more about Kathy here.