Sara and I had another fun furniture painting workshop over the weekend.
Two charming ladies from Missouri drove down to spend the day painting with us.
That was exciting!!
We also had Carrie from Clarksville. We love her too!
I was in awe just watching her use the electric sander.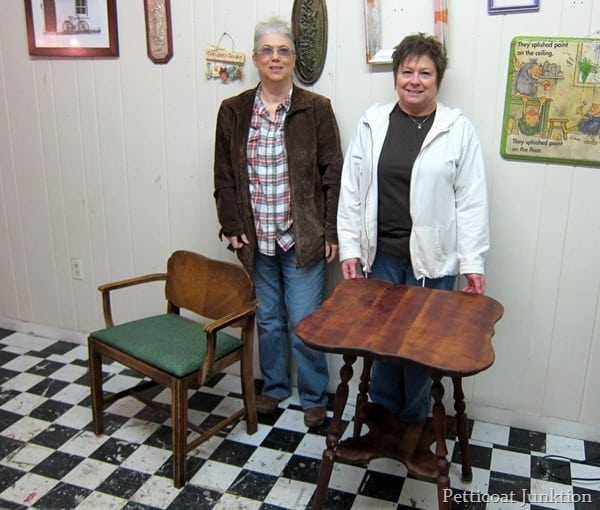 This is Karen and Ava from Missouri.
They brought along two really nice pieces of furniture to paint.
I may have to do a little furniture shopping up in Missouri.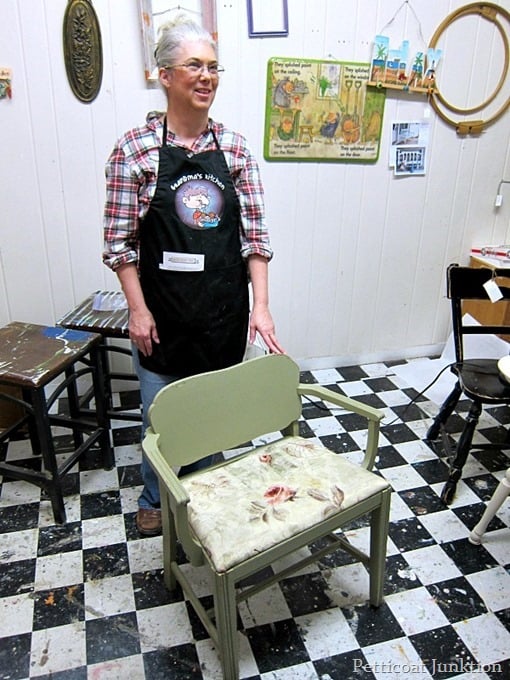 Karen used Reclaim paint in Sage on her vintage vanity chair.
She and Sara recovered the seat with fabric Karen brought along with her from Missouri.
There's always something you can do while paint is drying…like covering a chair seat……
or maybe having a cup of coffee and a donut
The Sage paint color matched the green in the fabric perfectly.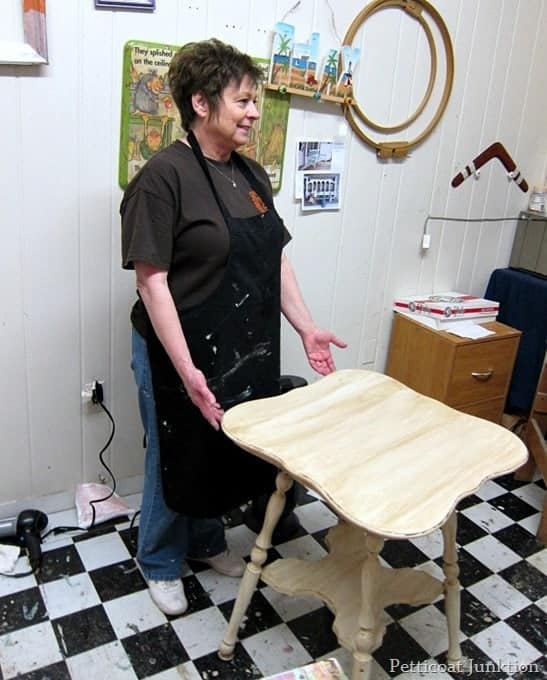 Ava chose to paint her table with Reclaim Off-White and she used Caromal Colours Toner to give it an aged look.
She did a little distressing on the table legs and the edges of the table top.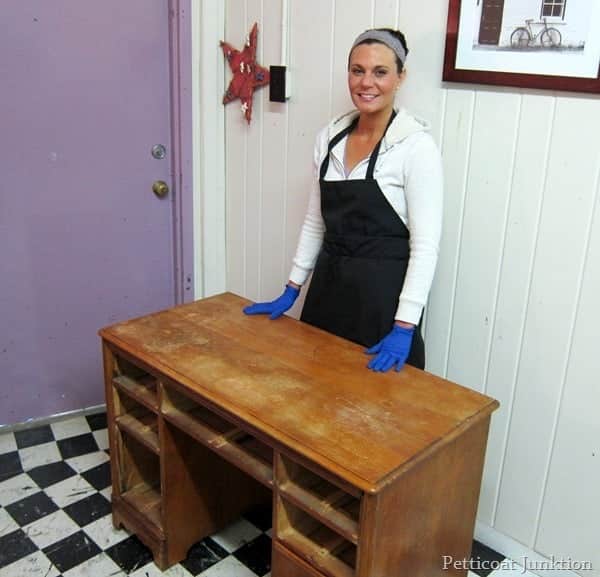 This is Carrie and the desk her friend was going to throw away.
Carrie convinced her friend to let her paint it and return it in better than new condition.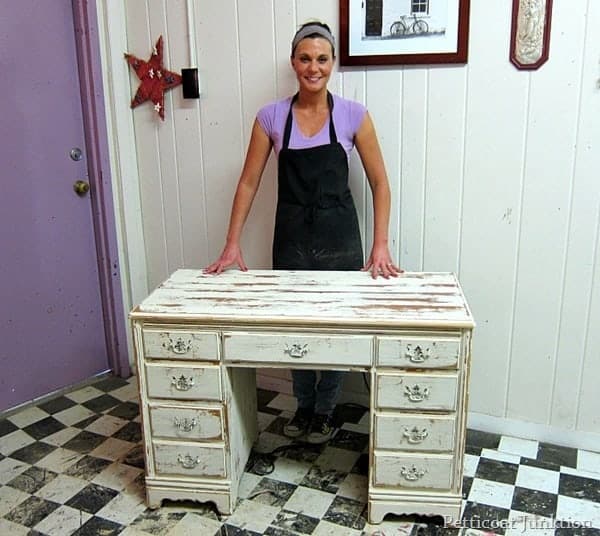 Carrie did a bang-up job on the desk.
Of course I'm a sucker for heavily distressed furniture.
She also chose the Reclaim Off-White paint.
The Reclaim is a great product, primer-paint-sealer all in one.
I'm not sure Carrie wanted to return the desk to her friend.
I bet they'll work something out
photos taken during makeover process……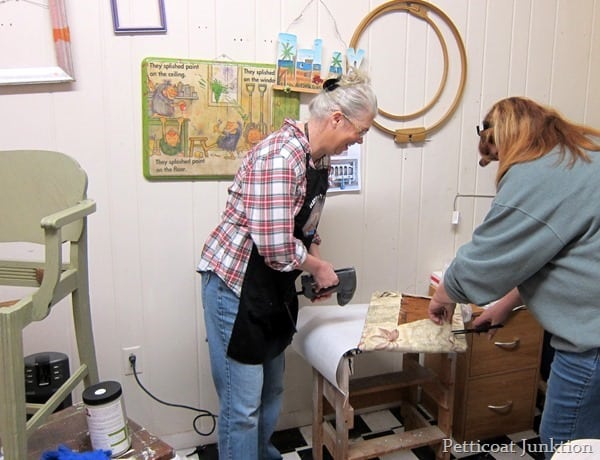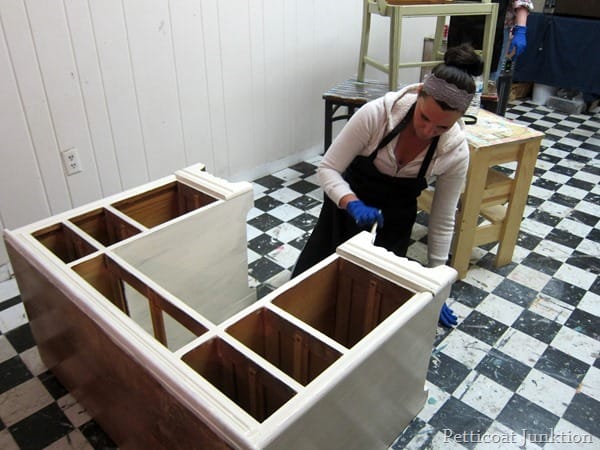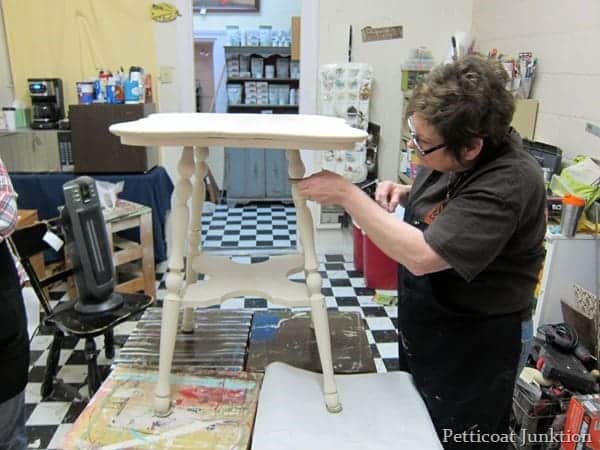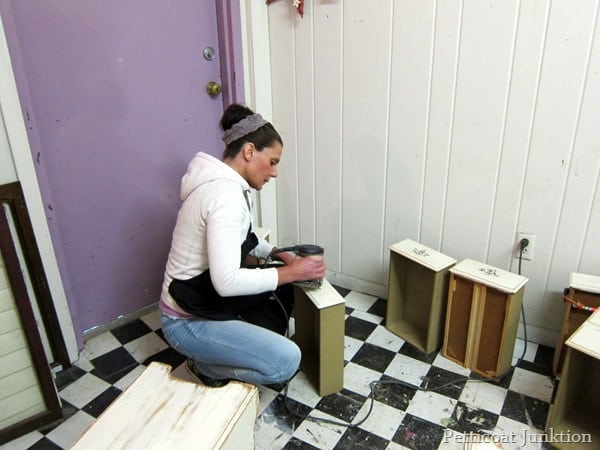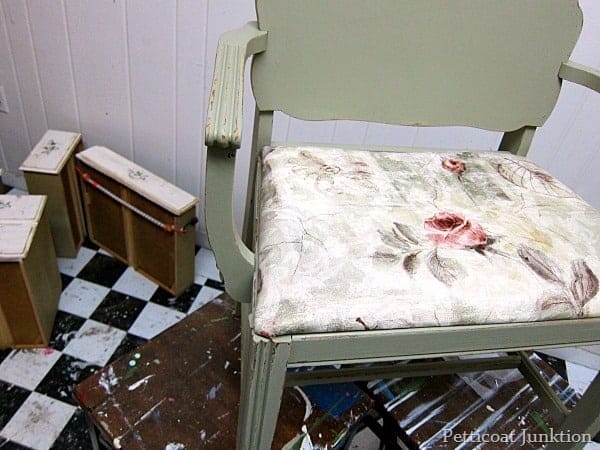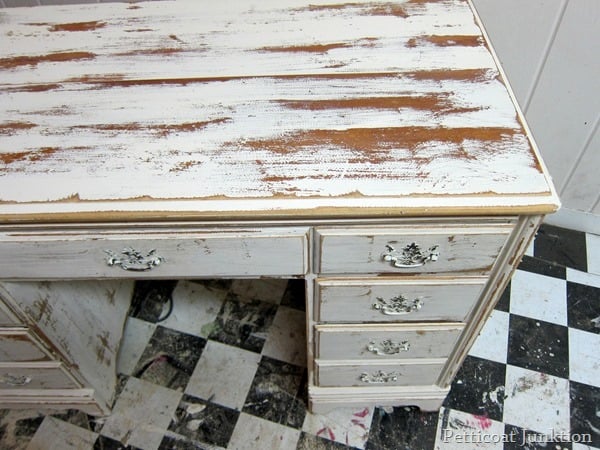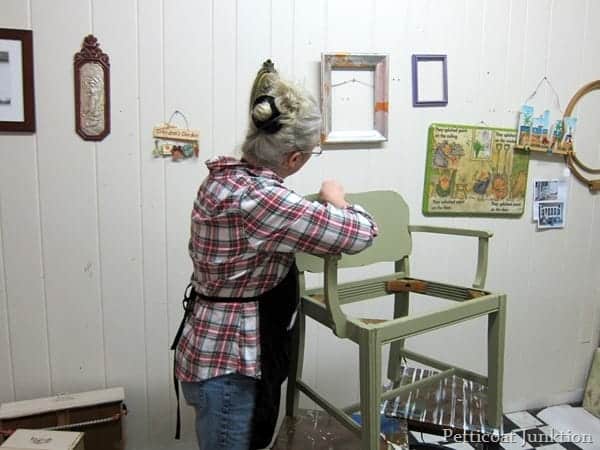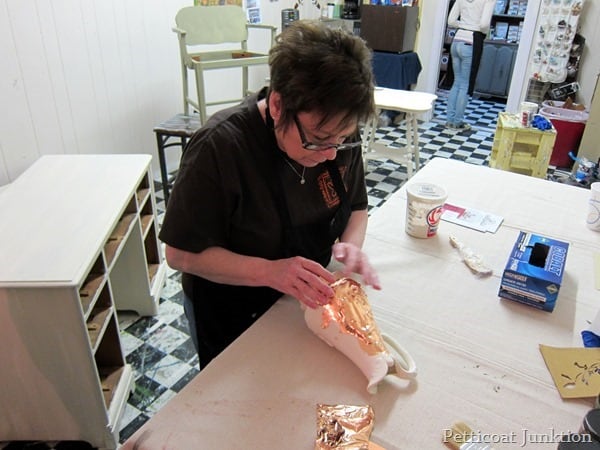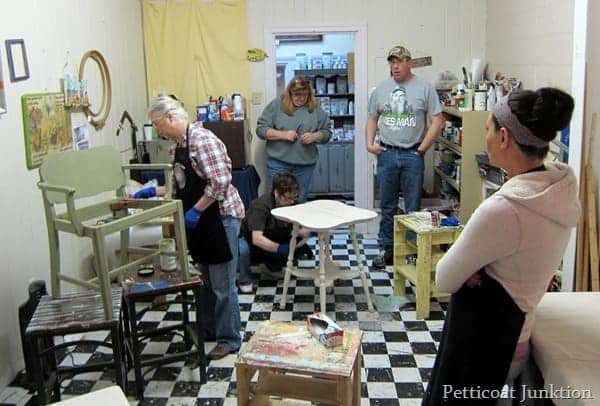 I hope Karen, Ava, and Carrie had as much fun as Sara and I.
We always enjoy picking up a paint brush and spending the day with friends.
We have one more paint workshop scheduled for this month and one on the schedule for next month with more dates to come.
You can check the workshop schedule by clicking here.
Which makeover most inspired you?
Leave me a little note below.
I love hearing from you.
You only have to leave your name (first name is ok) and your email address, then your comment.
Your email address will not be shown on my blog.
Thanks for stopping by and have a great week,
Petticoat Junktion Pinterest Boards
Kathy