Part Deux of our end of March paint workshop.
And why am I writing my numbers in French?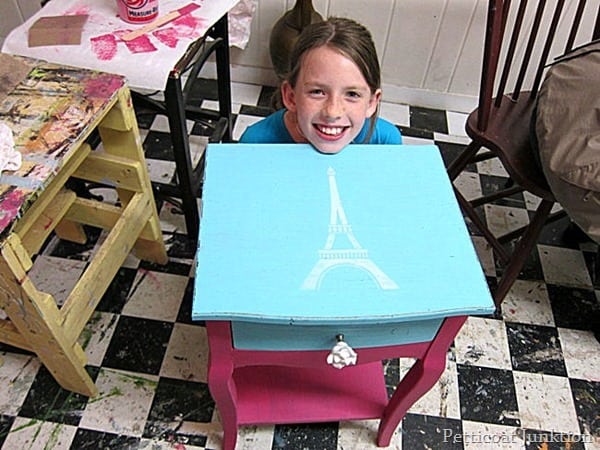 Because this lovely lady here gave her project a French themed makeover.
Carson was the life of the paint party!
She kept us all on our toes.
Last week when I posted about the workshop I promised to give you the paint details.
Today is the day.
Carson's table: the fuchsia paint is Webster's chalk paint powder mixed with latex paint, the turquoise paint is Miss Lillian's NO-Wax Chock Paint, the Eiffel Tower stencil and the pretty white knob are from Hobby Lobby.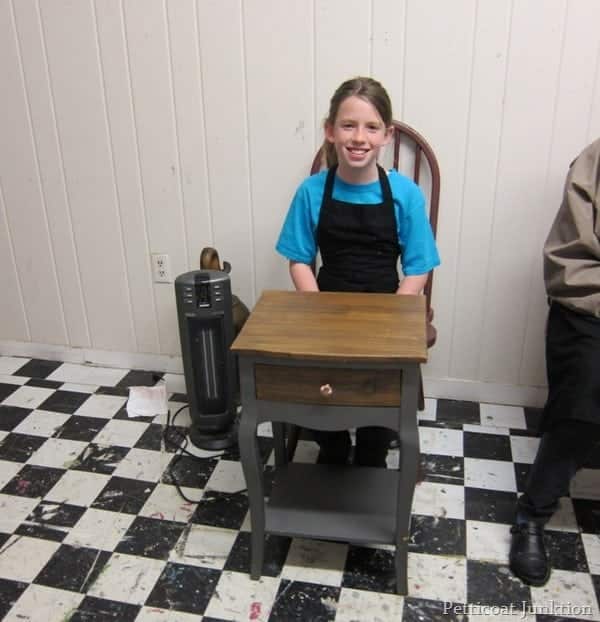 Carson's table before extreme makeover!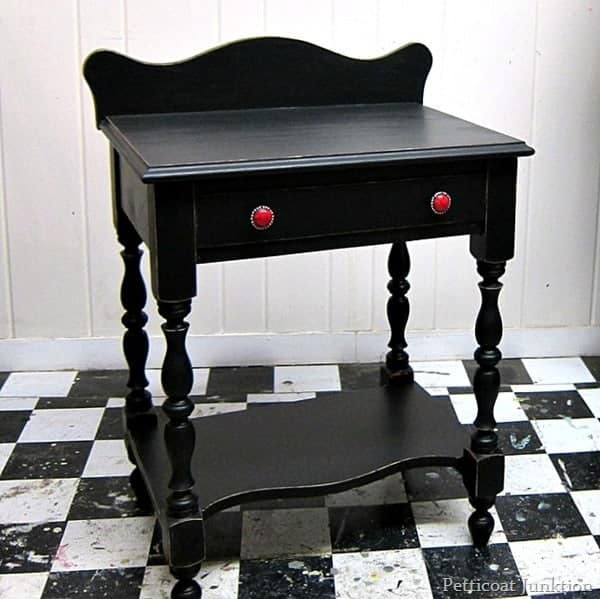 Carolyn used Reclaim paint in Licorice for this over-the-top makeover.
She distressed the table very lightly and added the pretty knobs from Hobby Lobby.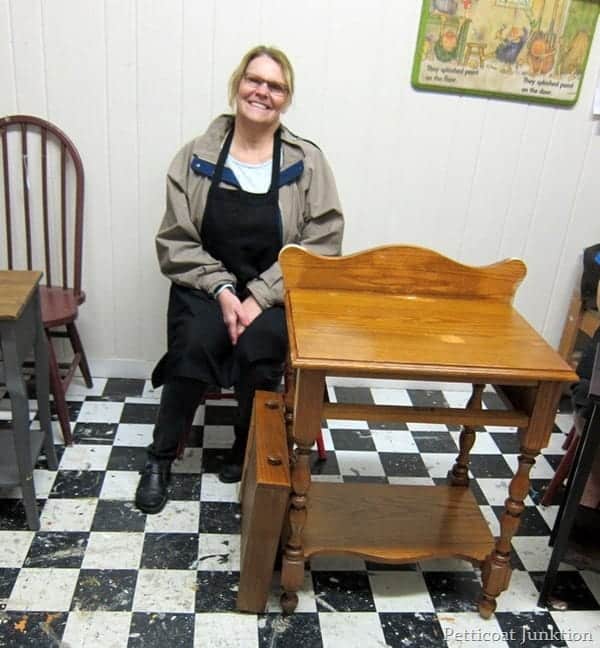 This is her project before.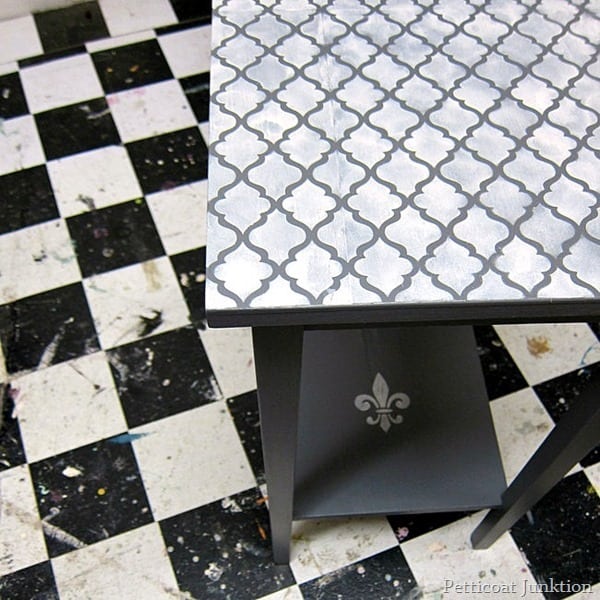 For Lynn's project she chose one of the new Reclaim paint colors….Pewter.
I just love this color.
It makes me smile
She added the stenciled details with stencils from Hobby Lobby and Caromal Colours stencil crème in Snowberry.
Carson also used the Snowberry for her stencil project.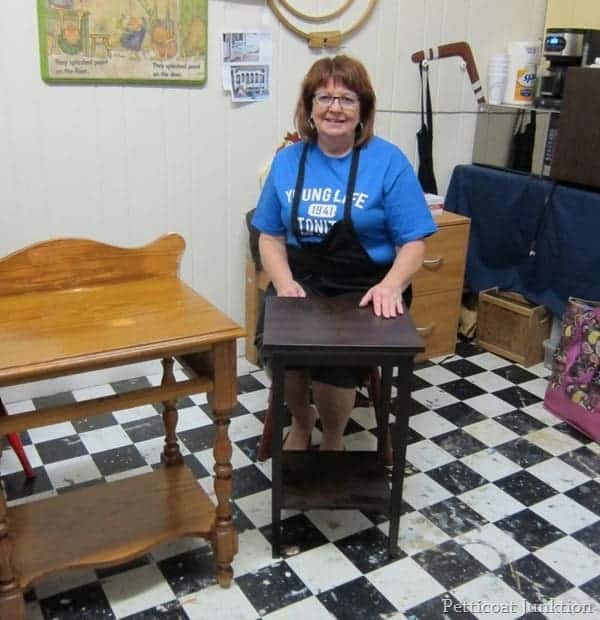 Lynn's table before.
Did I mention that Lynn and Carolyn have been friends since their daughters were in second grade?
Sara and I had such fun with these three.
more photos of the paint projects in process…..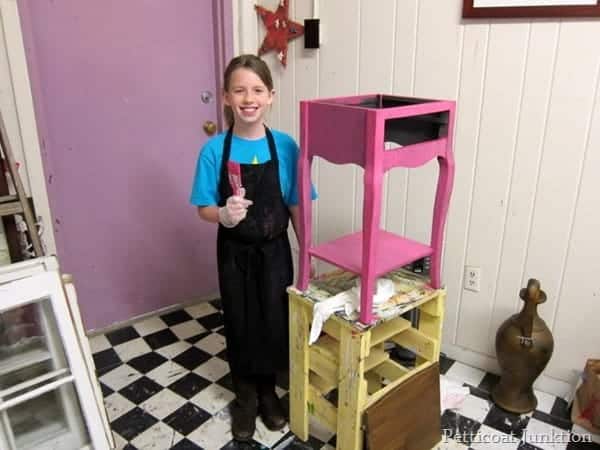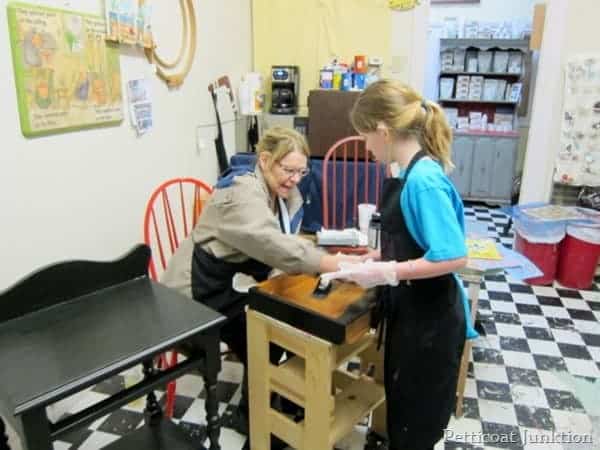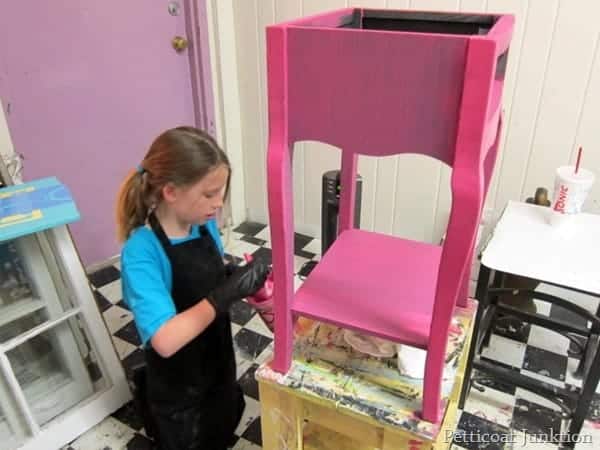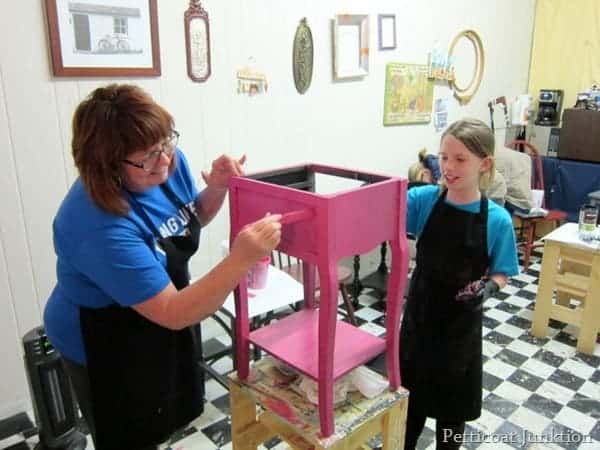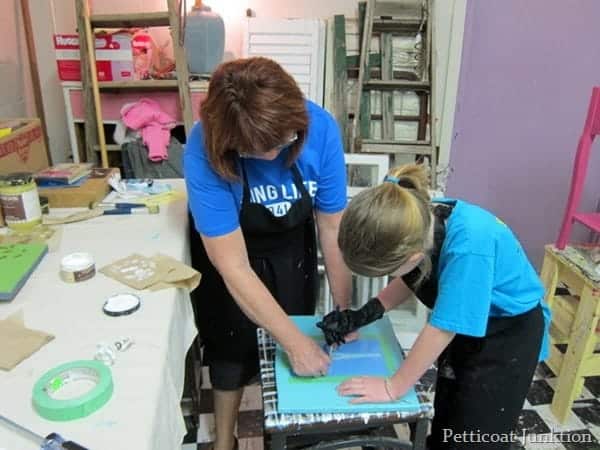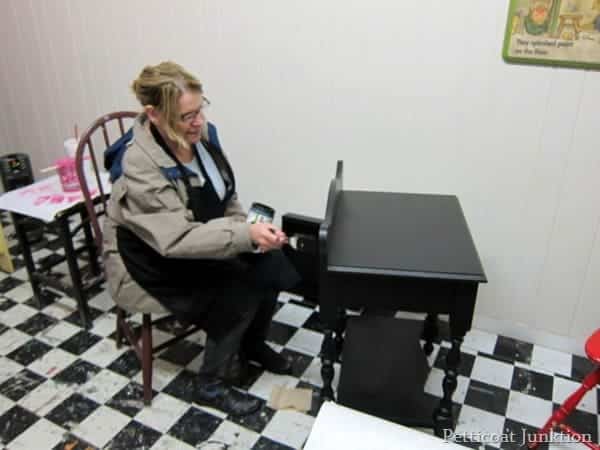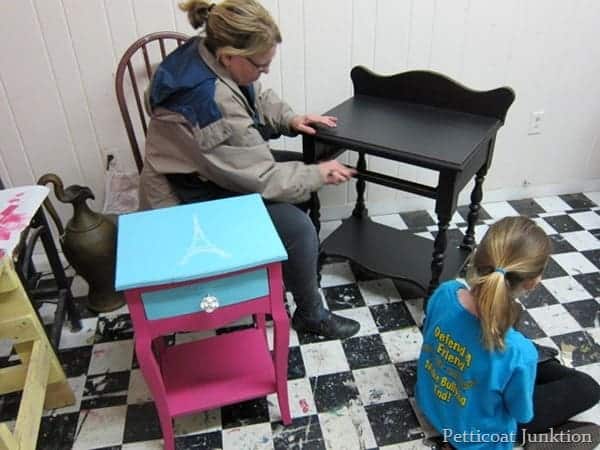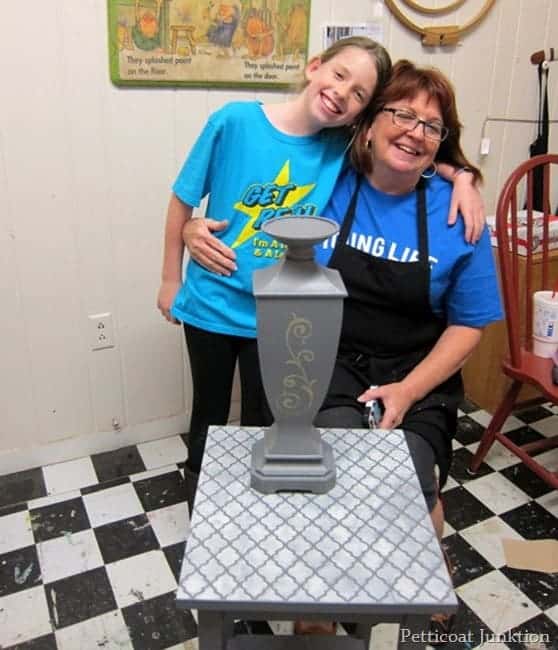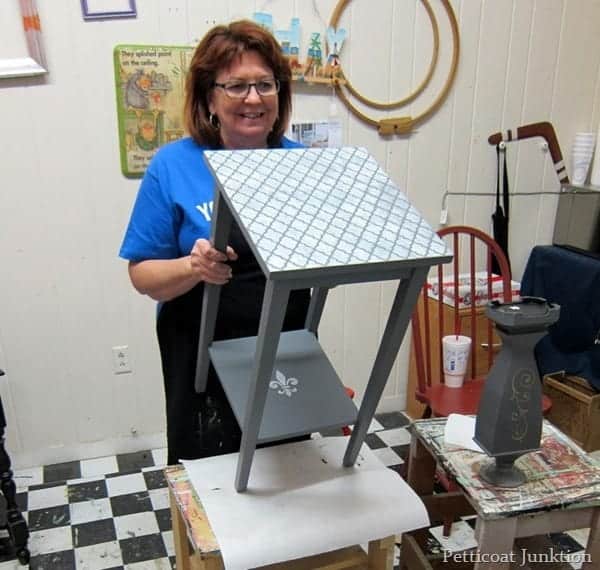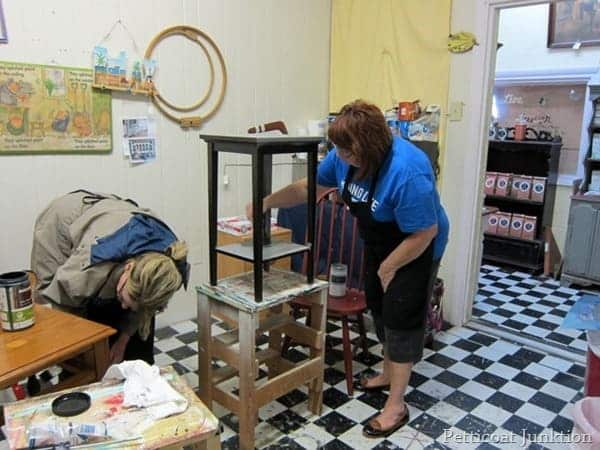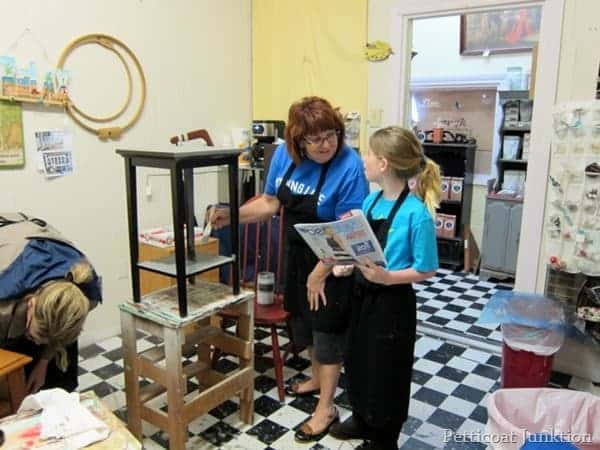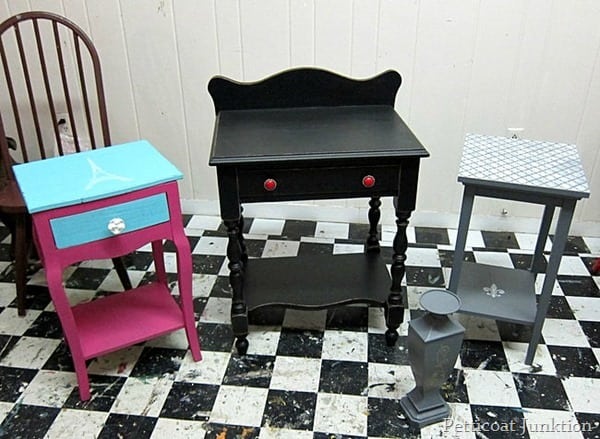 You may want to check out the workshop post part un for more photos of the finished projects.
Leave me a little note below.
I love hearing from you.
You only have to leave your name (first name is ok) and your email address, then your comment.
Your email address will not be shown on my blog.
Thanks for stopping by and have a great week,
Petticoat Junktion Pinterest Boards
Kathy