Painting Furniture Workshop
I love showing friends how to use different paint products to update their furniture. They're always surprised how easy the process is and that their furniture can be re-styled in just a few hours.
The furniture workshop is a favorite of mine and Sara's. We have a class maximum of 4 people who bring a piece of furniture from home to makeover. We provide the workspace, paints, tools, toners, waxes, and whatever else they may need to beautify their furniture.
There's also snacks, drinks(no hardstuff) and a brown bag lunch from Silke's. What more could you ask for! We also provide guidance and entertainment(otherwise known as our usual craziness).
Before and after pictures from our latest workshop.
How To Paint Furniture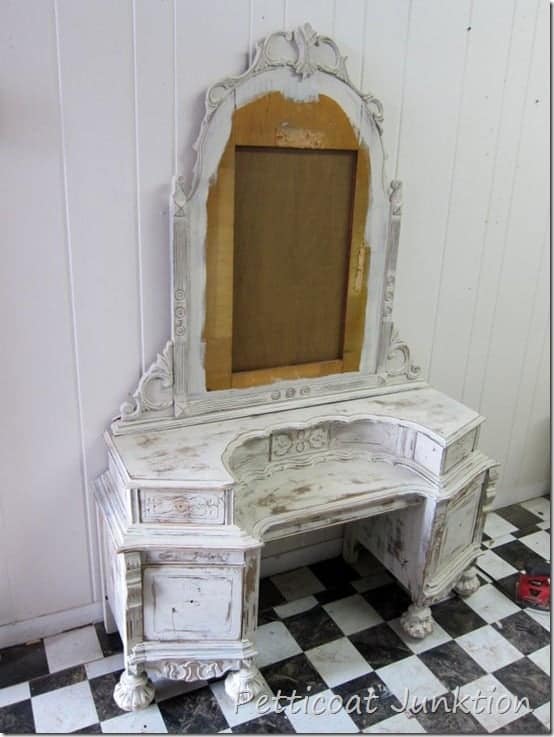 Petticoat Junktion is a participant in the Amazon Services LLC Associates Program. As an Amazon Associate I earn from qualifying purchases.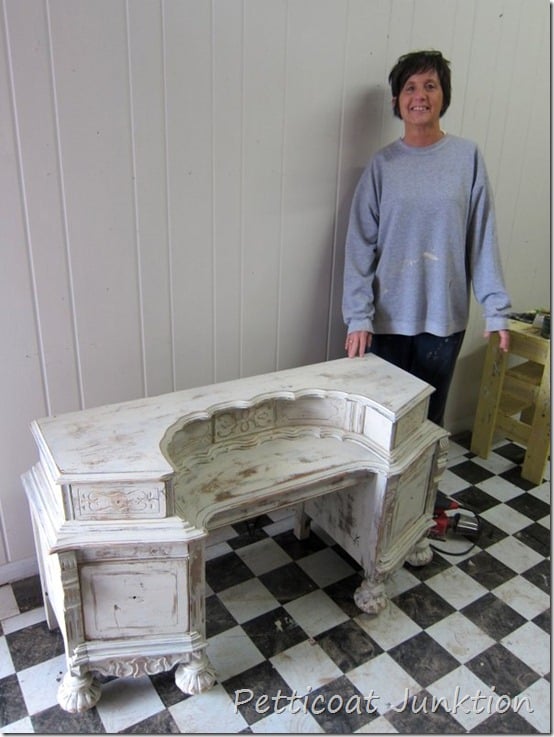 Isn't this vanity to-die-for. Pam did an awesome job on it. She used off-white Reclaim and then went crazy with the sander. She and Terry are going to use this piece to display jewelry at shows. The mirror space is going to be filled in with something special to hang the jewelry on.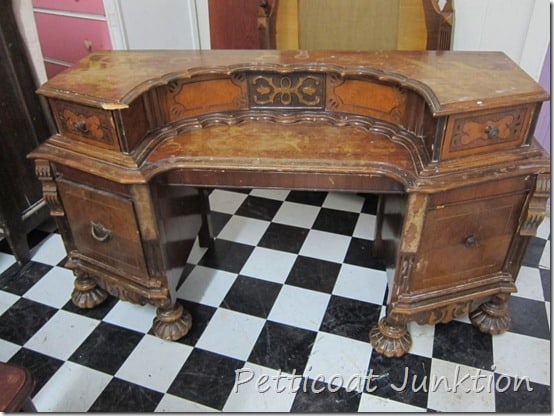 before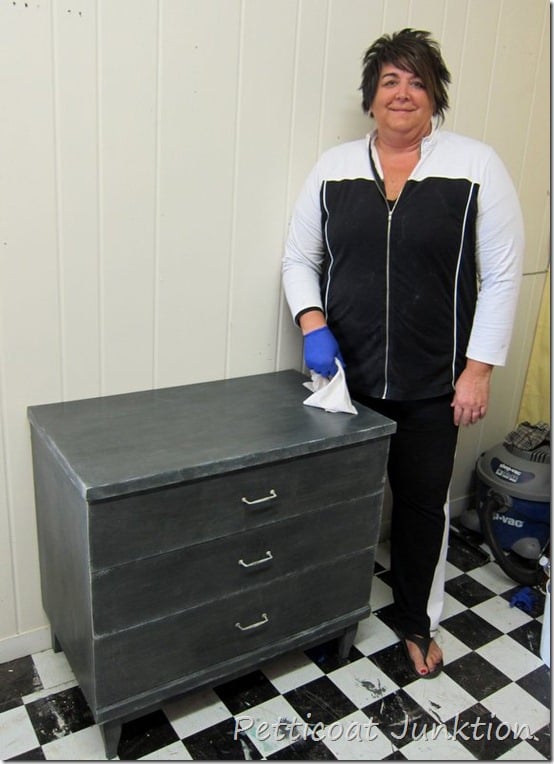 Terry and her $10.00 yard sale purchase. She used CeCe Caldwells chalk/clay paint in Vermont Gray and dry brushed the edges, drawers, and handles with off-white. This is also going to be used to display jewelry.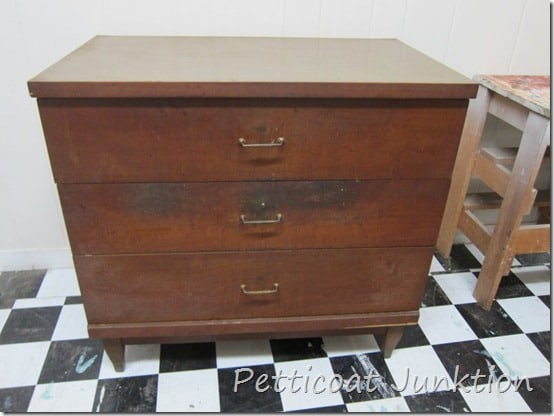 before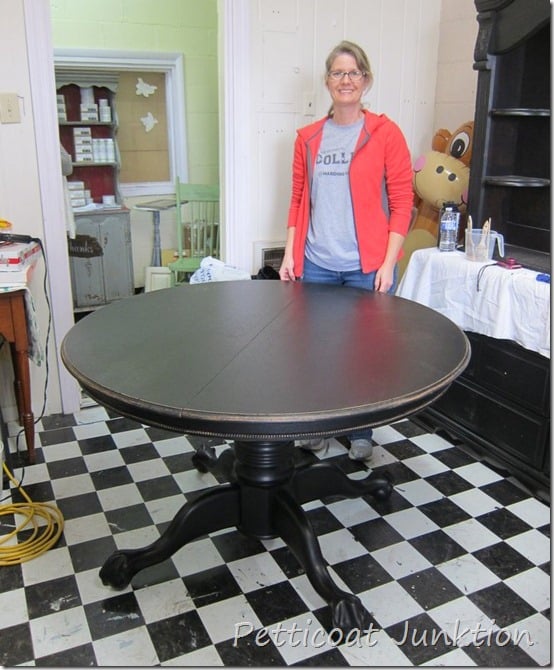 How classy is this! Dawn used Reclaim Licorice and distressed the edges of the table. It also has a leaf with it which makes it a very large oval table.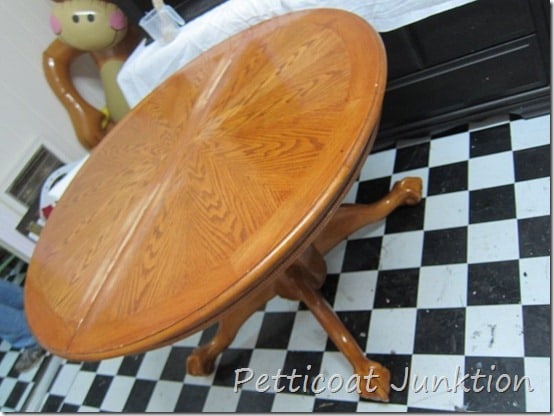 before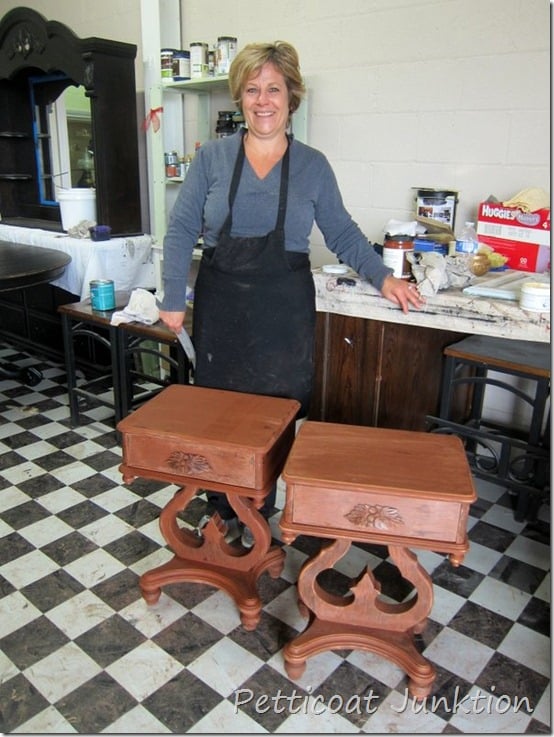 Jean and her pair of antique tables. She used Caromal Colours Paprika and waxed it but the wax hadn't been polished up in these pics.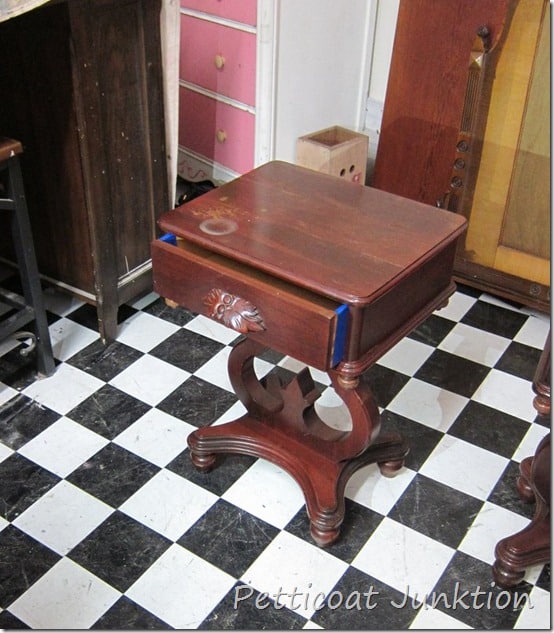 before
and just a few pictures of the process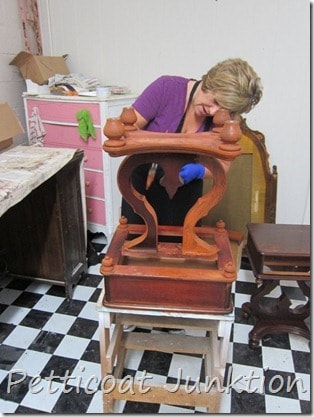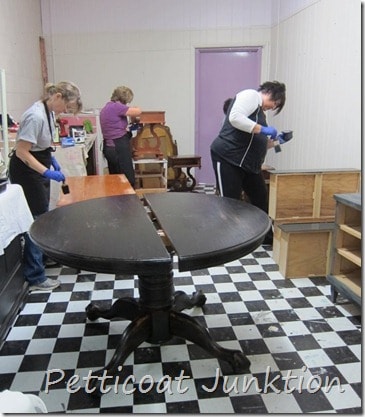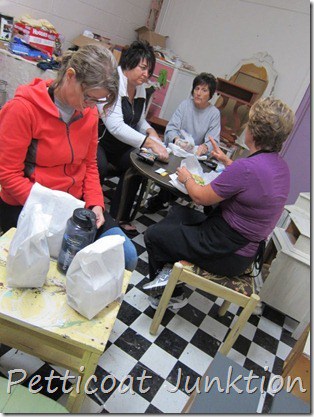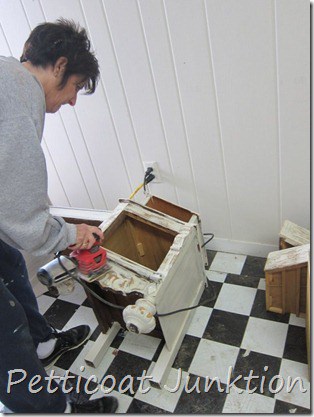 The workshop is from 9 am to 3 pm and these projects were finished, dry, and ready to take home at the end of the day! Wasn't that fun. What a sense of accomplishment plus a beautiful creation to brag about to your friends.
Thanks for stopping by,
Kathy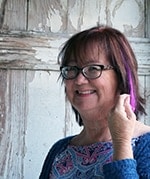 Kathy Owen is the creative guru, content creator, photographer, and worker bee behind the popular Home Décor DIY Blog Petticoat Junktion. She focuses on reinventing found treasures and decorating her home Get all the nitty gritty on Kathy here.