Black Paint
Black paint makes a statement. It fits in any décor and can be dressed up or down. If I look at a piece of furntiure in the workshop and don't know what to do with it....I go with black.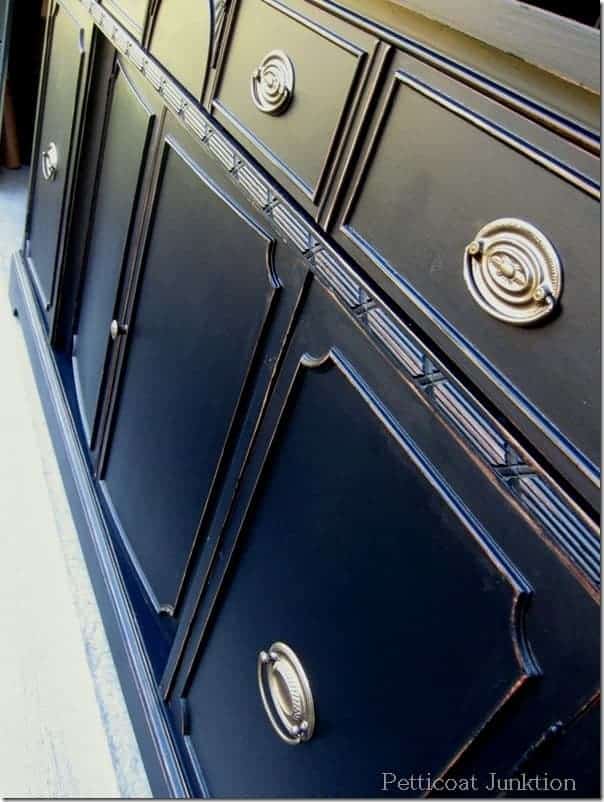 Black furniture is so classy looking.
I'm featuring 8 of my favorite black furniture projects today. The top photo is my Hepplewhite Makeover. It is a super nice buffet in really great shape.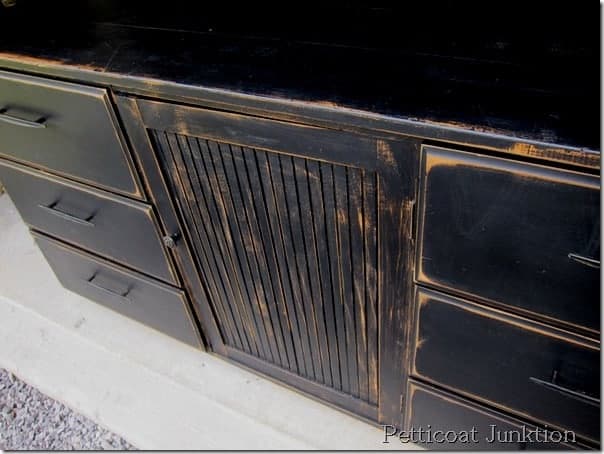 Black Cabinet Ready For A Spin
This piece came from the Nashville Flea Market and what a change in looks.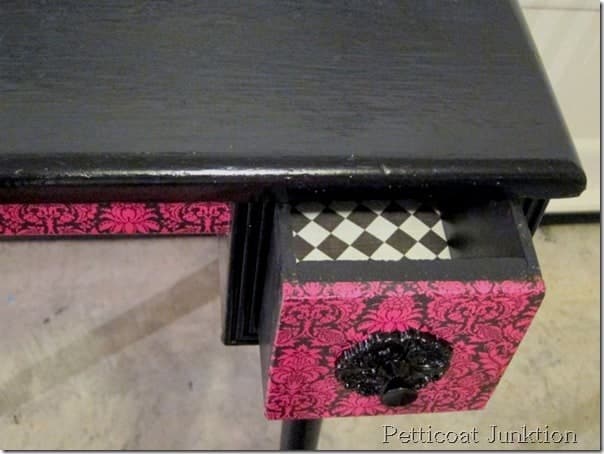 Decoupage Black Desk
I love fuchsia and black together. It is a fun color combo. And adding scrapbook paper to the drawers takes this piece up a notch.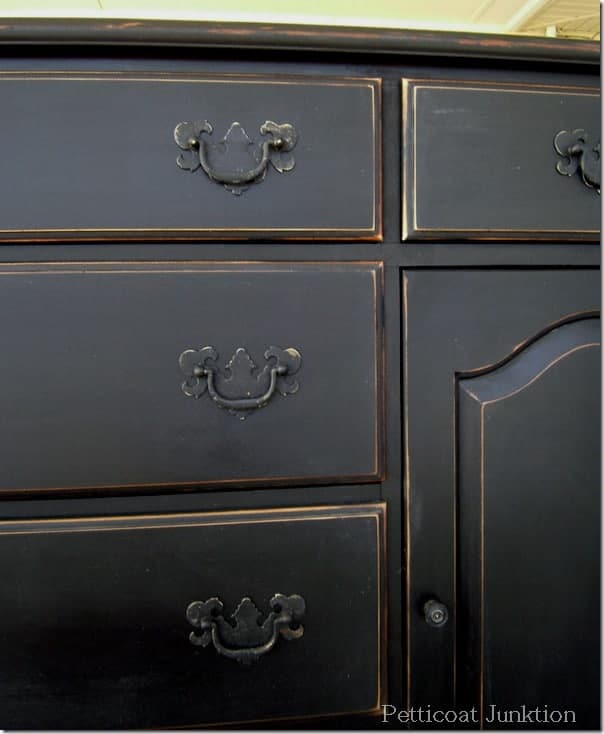 I almost always distress my furniture makeovers. To me it adds character.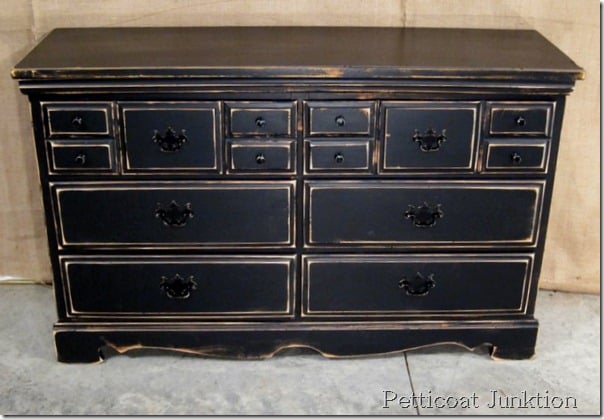 You can click any of those pink links to see the full makeovers with photos and details.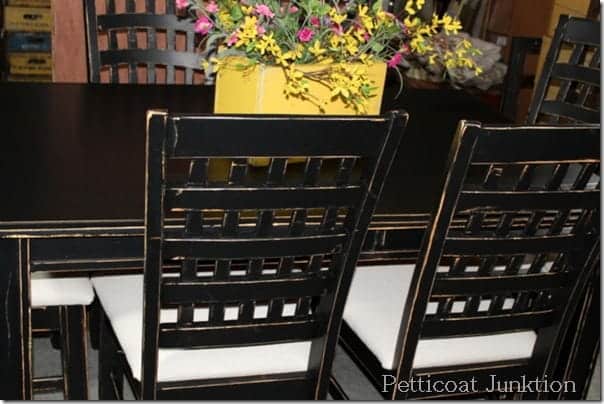 Custom Table and Chairs with Drop Cloth Seats
Sometimes custom paint jobs are the hardest but not for this client.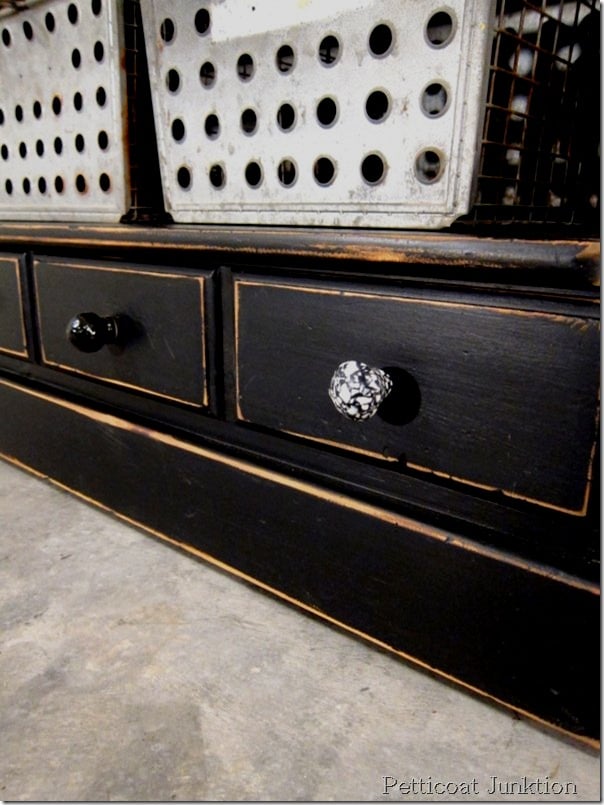 I repurposed this piece by adding the wire baskets. Too cute!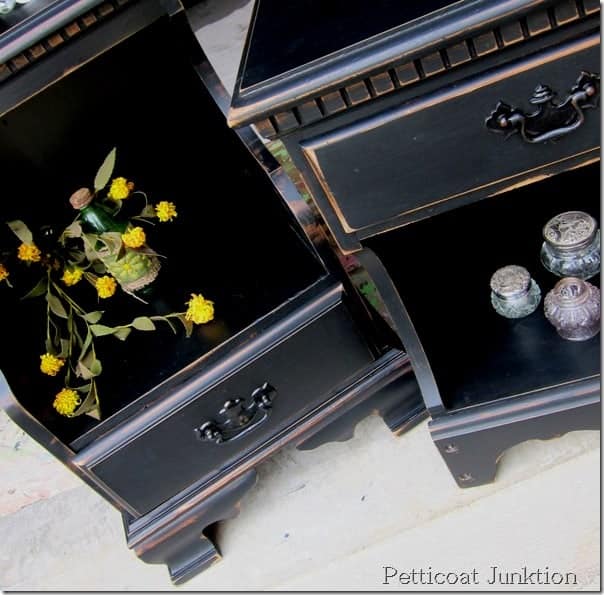 Do you like black furniture? The two nightstands were yard sale finds. See you tomorrow!