painted furniture in aqua and white
Happy Monday!!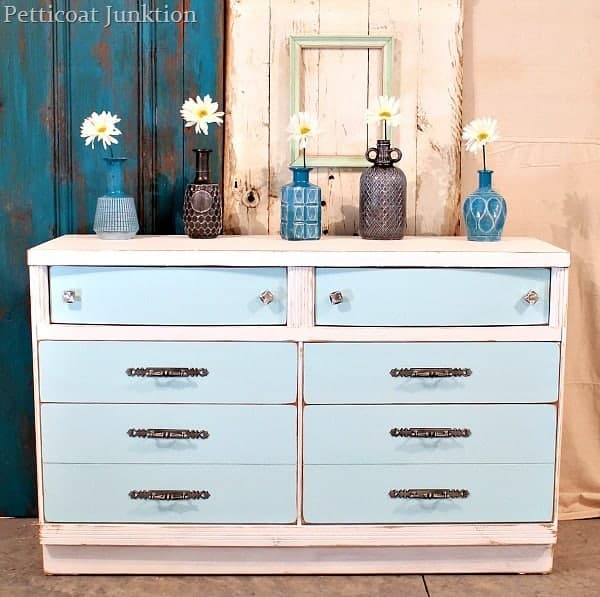 Does this dresser make you smile?
It makes me smile
I mean……it has flowers and everything!
I know some people don't care for painted furniture, but if you are here…..I know you like it.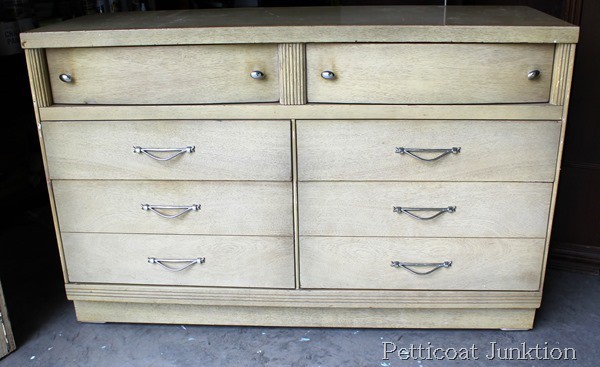 the before
This piece came from the Nashville Flea Market.
A pretty good purchase at $40. It's solid wood and didn't have any damage to it.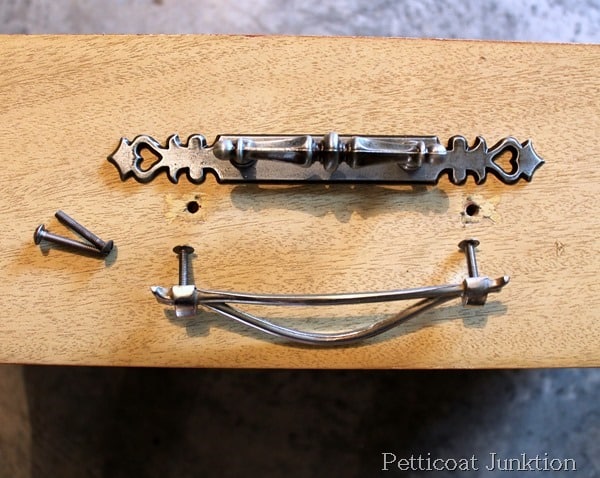 I didn't care much for the original hardware. Too something……can't find the word I'm looking for.
I started looking for drawer pulls in my stash but I couldn't find any the size of the original screw holes. I don't mind drilling new holes I just hate filling the old ones.
I finally found some pulls still in their bags, never used. The great thing about them is the pull covered the original holes so I didn't have to fill them, yea! I also liked the finish so they didn't need painting. Another plus +.
If you do many furniture makeovers it's good to have a large stash of replacement hardware. I find mine at the flea market, junk shops, yard sales, etc.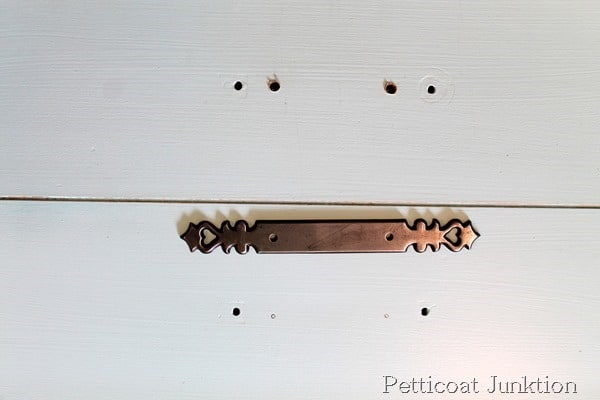 The hard part when drilling the holes is to be sure and get them lined up right or you'll have a big problem.
This pull was easy because the way it is made I could easily mark the spots with a pencil.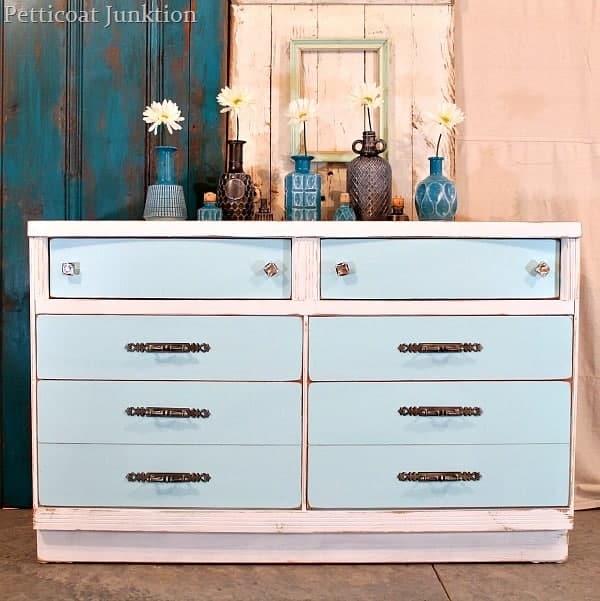 The top pulls are from Hobby Lobby and are faux mercury glass.
For the outside of the dresser I chose Reclaim Bright White paint and for the drawers, Behr in an aqua tone.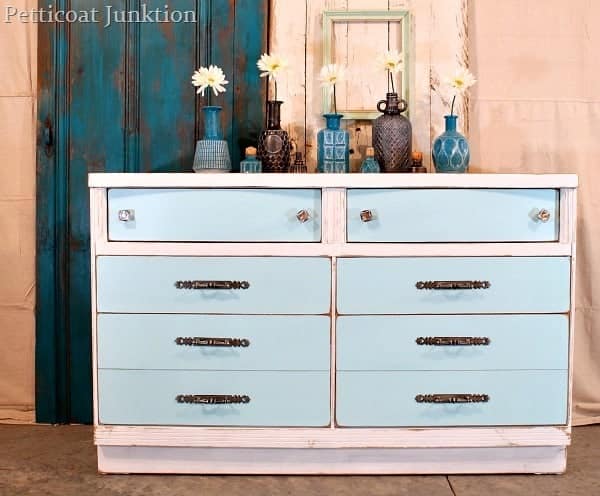 I like the two-tone paint look. How about you, do you like this furniture makeover?
Did you notice the vases?
Cute, huh!
I'll share more photos of them later this week with a tutorial.
(Psst) you can see the tutorial now at Diy-Spray Paint Glass Decanters For Home Decor.
You can leave a comment below.
If you don't have a blog….that's ok…you only have to leave your name (first name is ok) and your email address, then your comment. Your email address will not be shown on my blog. It is to prevent spammers from leaving comments.
Thanks for stopping by and have a great week,
Kathy
linking to these parties….
Miss Mustard Seed……..Thrifty Décor Chick…..Funky Junk Interiors…….
Savvy Southern Style……..Diy Showoff…….Shabby Creek Cottage