Layered Paint Finish For Furniture
This project didn't come together easily but I like the results. I achieved the layered paint finish I was going for….mostly….it just happened in a round about way. I'm patting myself on the back….and having a piece of chocolate.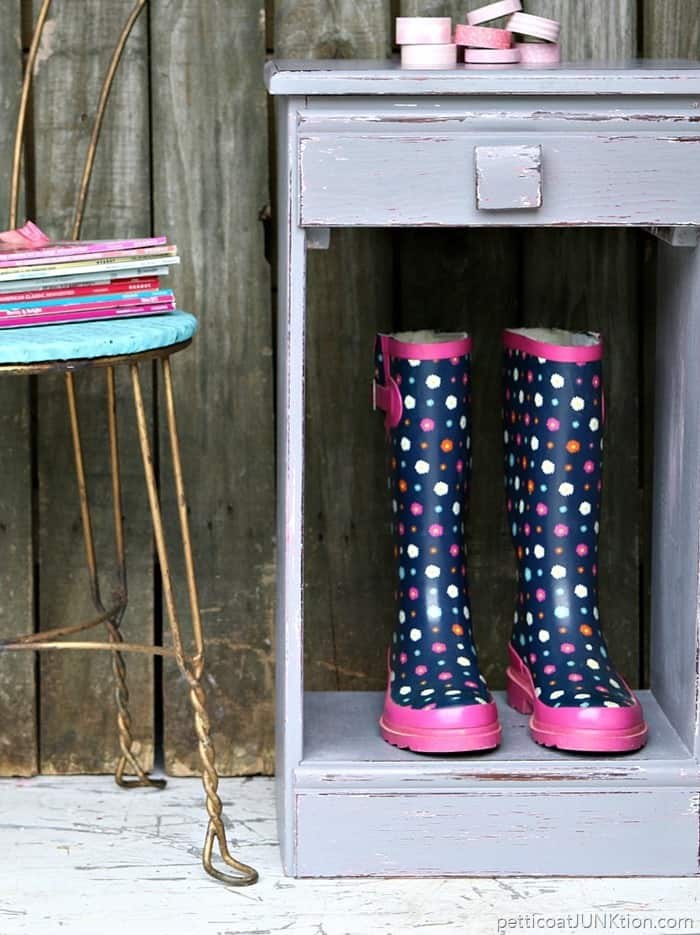 This little boxy nightstand is darn cute after the makeover.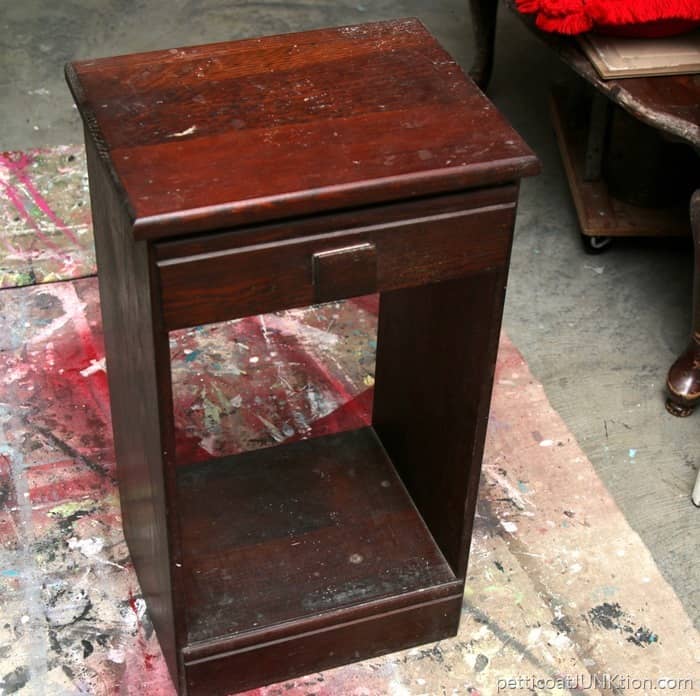 This is the night stand/side table the JTS paid $22 for at an auction. Usually my max price for a night stand is $10 but I really prefer to pay no more than $5. When I take the finished piece to the shop to sell I will price it at $35. That's probably top dollar in my area of the country. Not much profit on this project.
The JTS is new to the buying furniture part of the buy/sell process. He's usually behind the scenes doing furniture repairs and all of the hard dirty work. He is warming up to this whole auction thing though and I love that he wants to buy project pieces for me.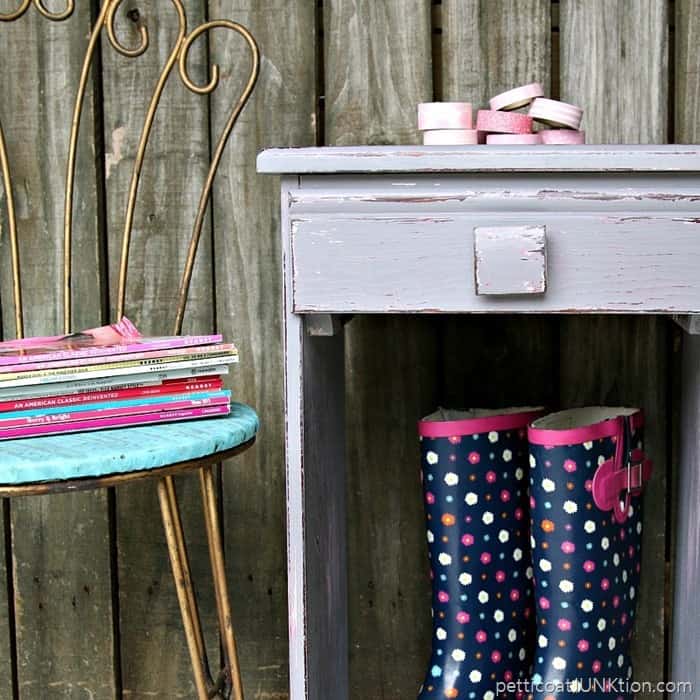 I started this project with the idea of having three layers of paint….white, pink, and gray. I did accomplish that. But things definitely did not go as planned.
I'm happy with the layered finish. It almost looks natural, like the piece was painted three different colors over a period of time and the paint distressed naturally over the years. I like it! I especially like seeing some of the original finish.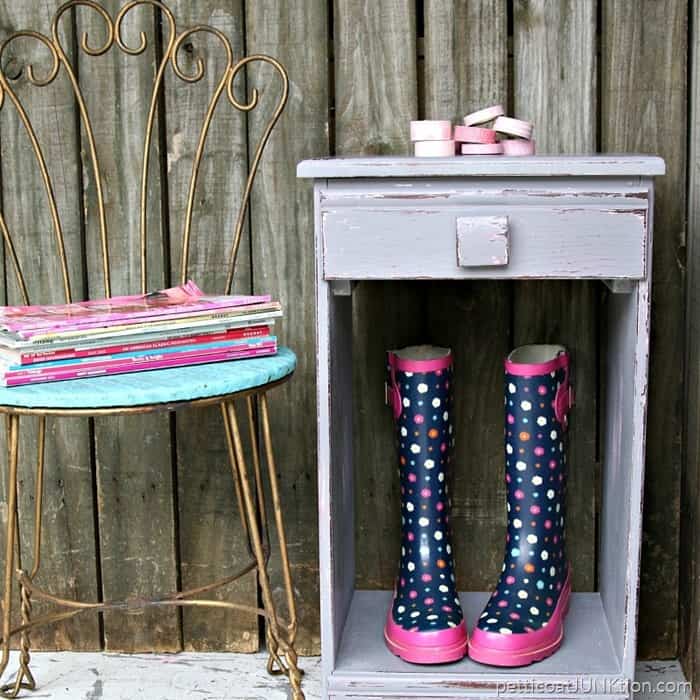 I may do a tutorial and I may not. The process I went through is definitely not one I will use again. There is an easier way I'm sure. I will probably post all of the photos of the process and tell you what I did wrong. You guys might like that. I do things wrong all the time. I just find a way to make the projects turn out right.
See you guys tomorrow!