disclosure: affiliate links may be used in this post.
These white furniture makeover ideas will have you looking for white paint and a piece of furniture to paint.
When it comes to furniture projects I have the hardest time choosing the perfect furniture makeover color. White is one of my fallback colors along with black and gray so if inspiration doesn't strike I choose on of these neutral paint colors.
Lately white has been my favorite color. Maybe because white is clean and fresh looking. I'm tired of the gloomy weather and Winter. Time to lighten up.
Below you will find 30 of my favorite white furniture makeovers. I have definitely used a lot of white paint through the years. This is just a small sampling….
White Furniture Makeover Ideas
30 Times White Was The Perfect Furniture Makeover Color
I made a video showing you how to distress painted furniture and you can see it below…
These are my latest white furniture makeovers….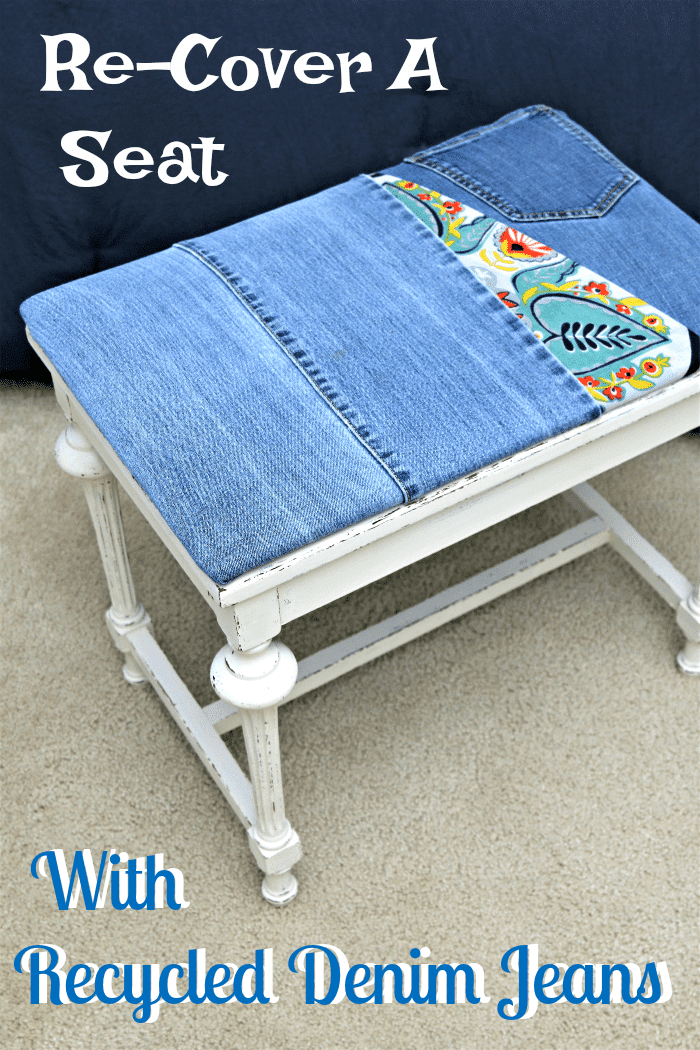 You can recover a seat with recycled denim jeans so don't throw out your old denim! The stool is a statement piece now.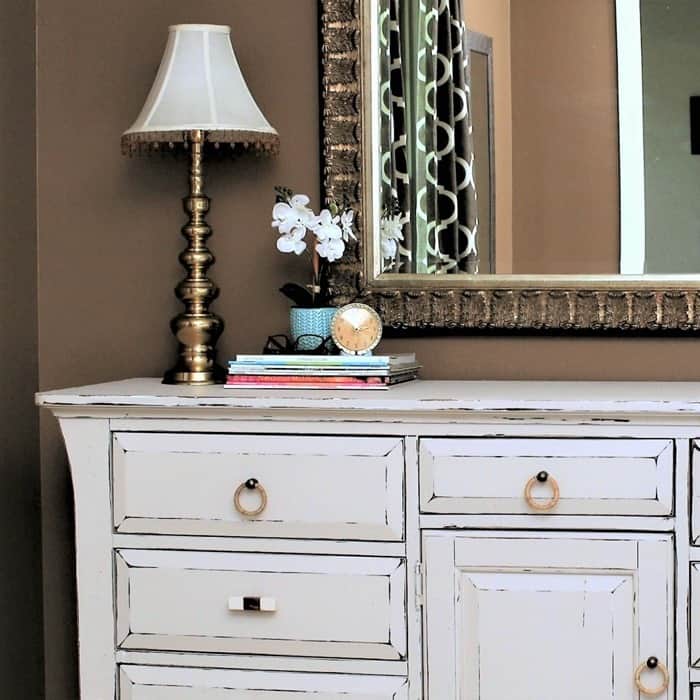 You can get the formula right here for the custom color latex paint I used on the nightstands in our master bedroom. I just painted this dresser with the same custom color mix too!
What did you think of these white furniture makeover ideas. Did you have a favorite? Going to paint something now?You can leave me a note. Thank you to all for the comments on yesterday's post. I hope to reply to all of them today.
Tomorrow is Furniture Fixer Upper Day and I really love my project. Nothing like patting myself on the back, lol. Be sure and be here. Thank you friends, Kathy