I don't know if I've ever mentioned how much I like red.
You guys know I like bright colors, but red……it's a favorite from way back.
My mom loves red too. Could be hereditary.
I only have a few accent pieces in red in my home.

MY LATEST VIDEOS
I'm thinking I need a red room.
But more on that later.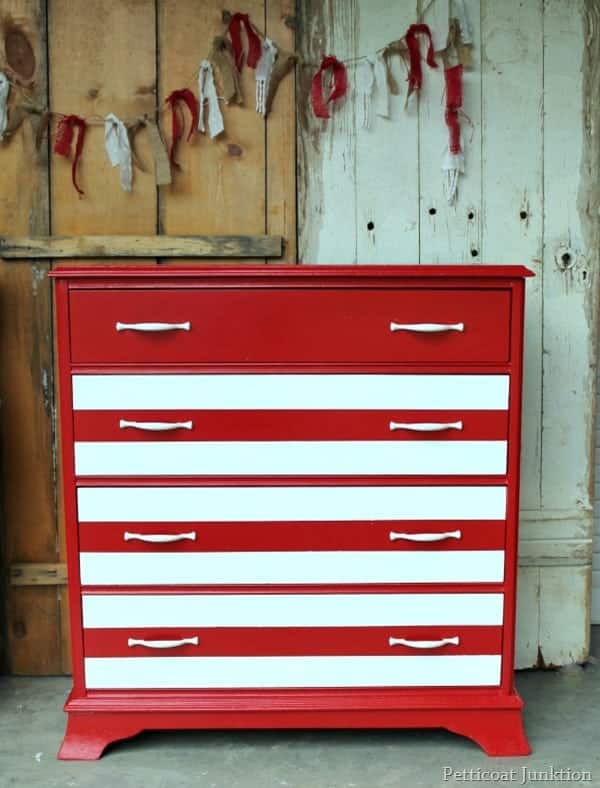 Pure Red Hi-Gloss Paint and White Semi-Gloss Stripes
Anyone recognize this piece?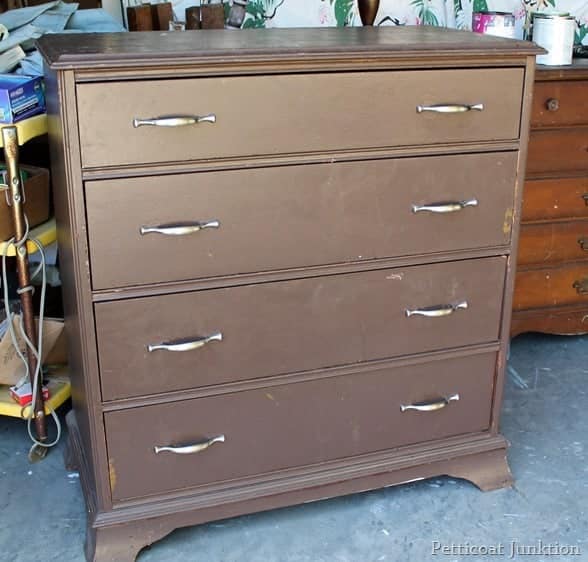 Do you recognize it now?
I asked for color and makeover opinions for this piece about a week ago.
I got lots of feedback.
I was thinking of matching the color as is but some of you didn't like the brown and after looking at it some more I decided the same thing.
I think Chris leaned toward bright colors, Andrea and Linda suggested metallics, Ron wanted chalkboard paint, and someone mentioned a warm red.
That got me thinking about red…..bright, bold, in-your-face red……and bold contrasting white, white stripes.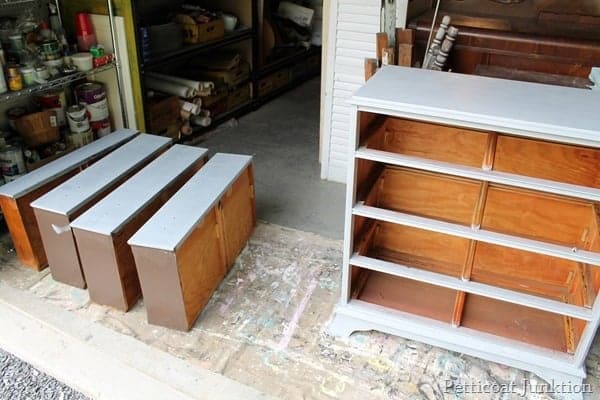 The brown paint kind-of had a tacky feel to it like it never really cured.
I know the chest had to have been painted for a long time so I don't know why it was tacky.
Anyway, I decided to prime it using my favorite Glidden Grey Primer.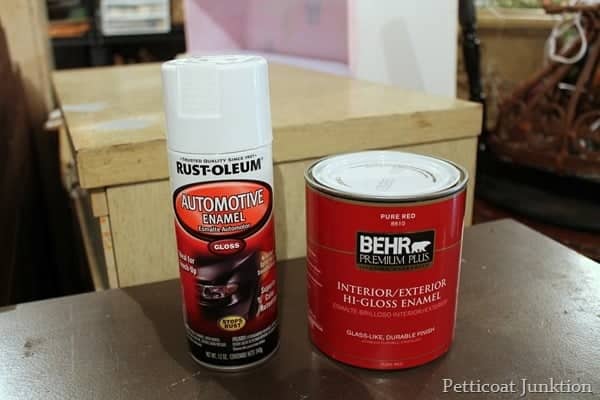 I went to Home Depot and picked out a Candy Apple Red sample thinking I would have paint mixed as usual.
The paint guy directed me to a stock Behr Interior/Exterior Enamel in Pure Red.
It was the perfect color!
Me and the paint guys have a great relationship.
They're almost family.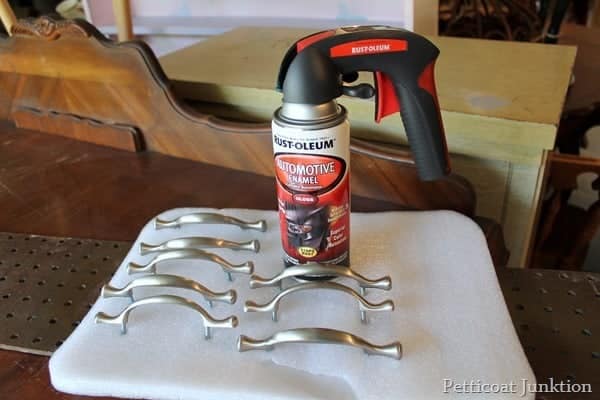 I selected a gloss white spray paint by Rust-Oleum for the original hardware.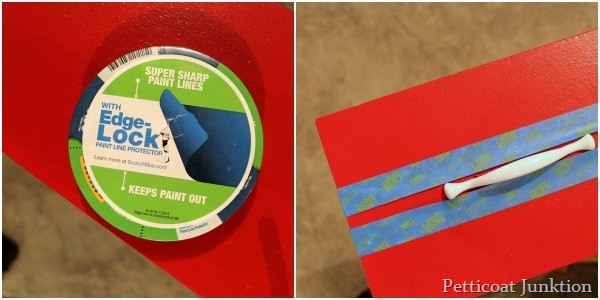 I used two coats of the Pure Red but honestly one coat covered great. I'm a two coat gal.
For the stripes I measured and marked with a pencil then used Scotch Blue 3M Edge-Lock tape for a nice straight line.
Notice how nice and straight those lines are with no paint leakage.
The 3m Edge-Lock worked great.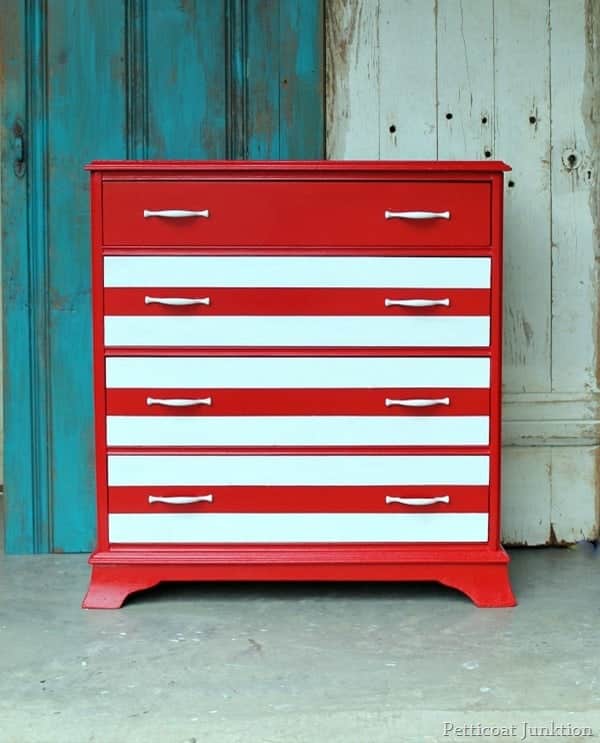 Bright, Bold, and Beautiful if I do say so myself.
Ok, so what do you guys think about the after?
Do you like the stripes?
Thanks for stopping by and have a great week,
The Scotch Blue Edge-Lock Painters Tape was sent to me by 3M. I was not compensated monetarily for this post. All opinions are mine and I only post about products I personally like and use. All other products used in this furniture makeover were purchased by me!