Ha!
Thought that would get your attention.
I paint a lot of furniture and adding an extra touch or two takes the project to another level.
Sometimes it's something as simple as lining the drawers.
I've lined furniture drawers with scrap book paper, wallpaper, brown kraft paper, textured wallpaper, book pages, etc.
The possibilities are endless.
I always get the scrap book paper on sale and the other things I pick up at thrift stores when I see interesting prospects for drawer liners.
Below are some of the projects with cute little drawers.
Just click on the pic or the pink link to view the entire furniture makeover.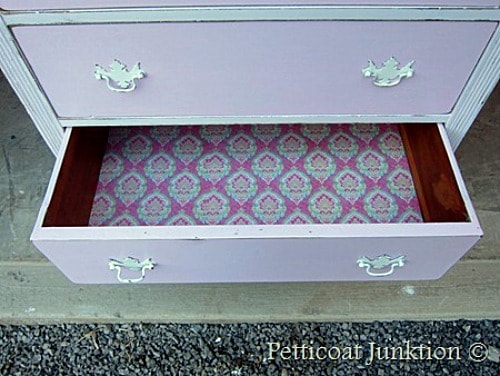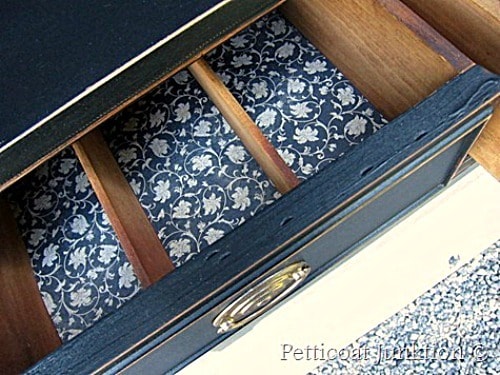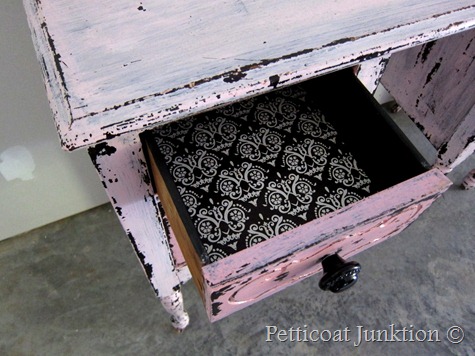 Miss Mustard Seed's Milk Paint Special Mix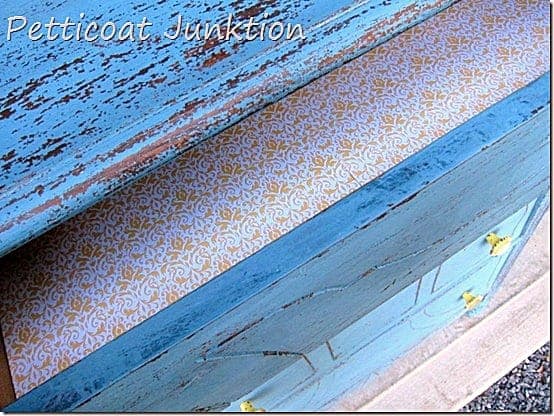 Miss Mustard Seed's Milk Paint Chest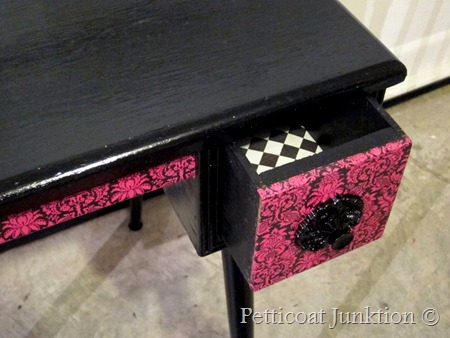 Black Desk with Damask Decoupage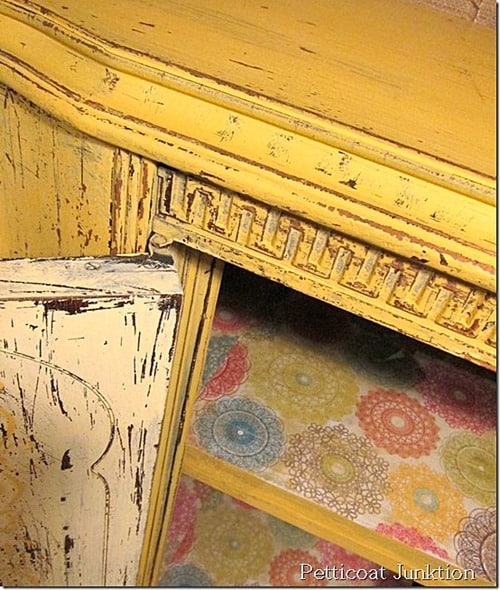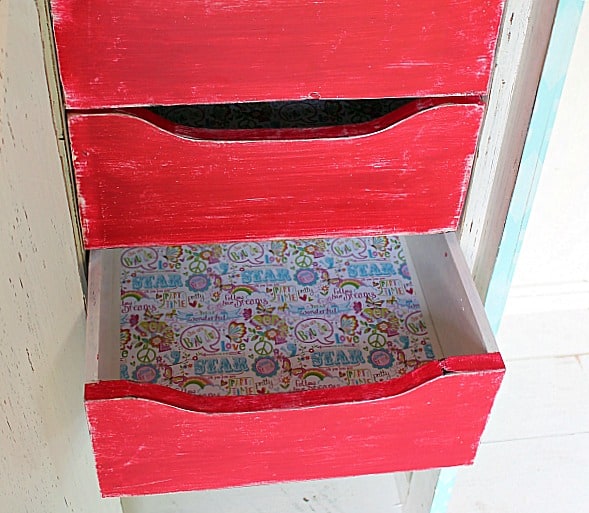 Stenciled Wardrobe fit for a Princess
Sometimes I forget to take photos of the drawers…like on my Extreme Painted Furniture Makeover.
I took that piece to the shop on Friday.