disclosure: affiliate links may be used in this post.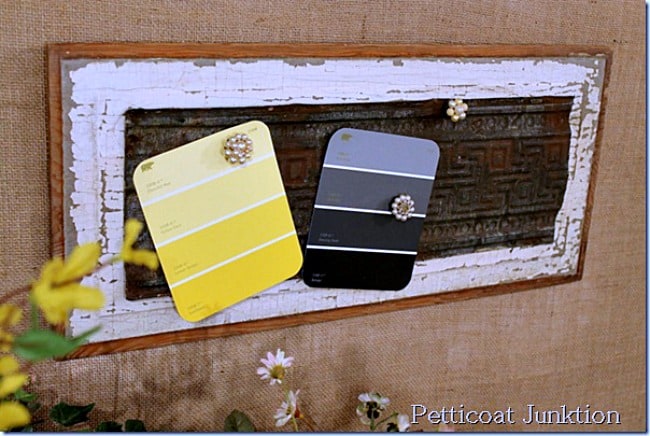 vintage finds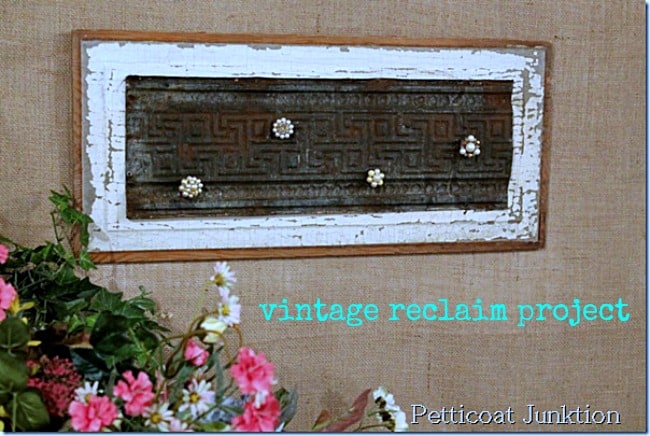 Welcome to the second "Salvage Saturday" where I share one of my junk creations with you.
This week's project is a magnet board assembled with items from my junk stash.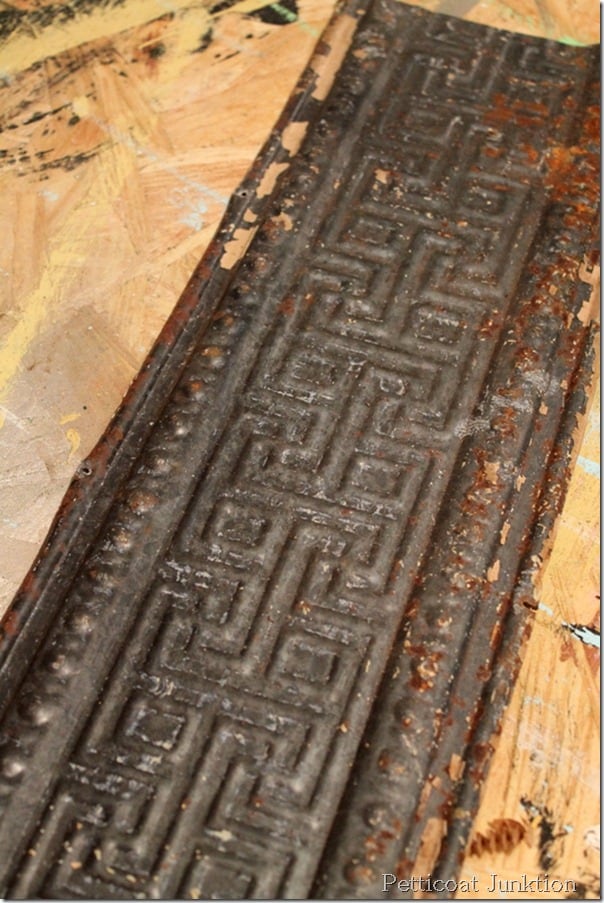 A strip of tin I purchased at the Nashville Flea Market several months ago.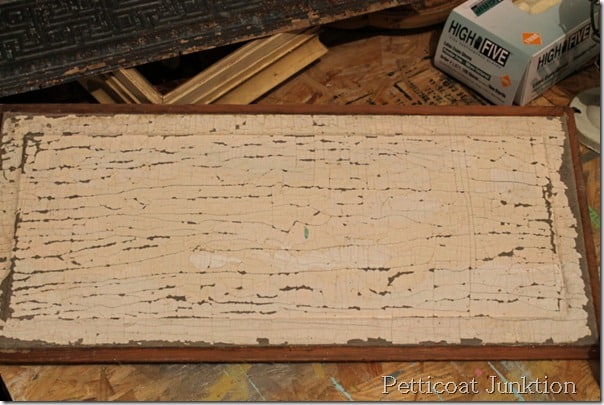 This antique door panel came from  My Favorite Junk Shop. Mr. Butler, the shop owner, is nice enough to cut old doors down for you and you don't even have to ask nicely. Of course, I'm always nice to him because he gives me great deals!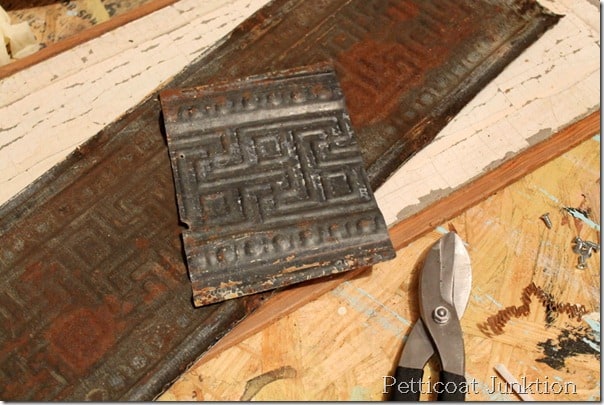 The strip of tin was a little long so I cut it down with tin snips. After cutting the tin I decided I liked the rusty backside better than the shiny front. You can see the obvious difference in this picture.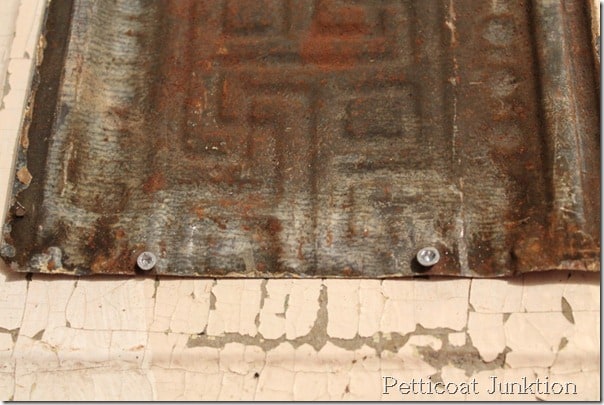 I centered the tin on the door panel and screwed it down.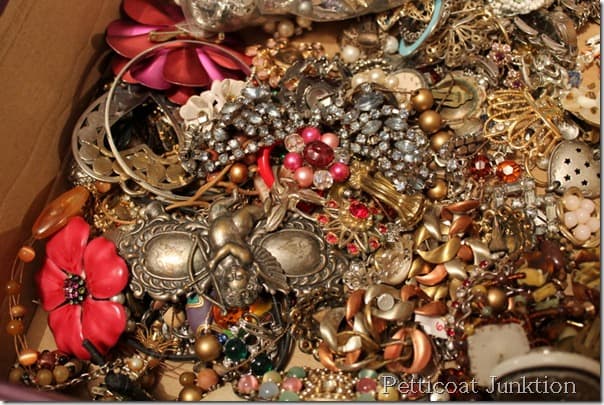 Now for the pretty part.
At one time I had a huge pile of bling but it's dwindled down a little. I selected 4 vintage clip-on earrings for the magnets.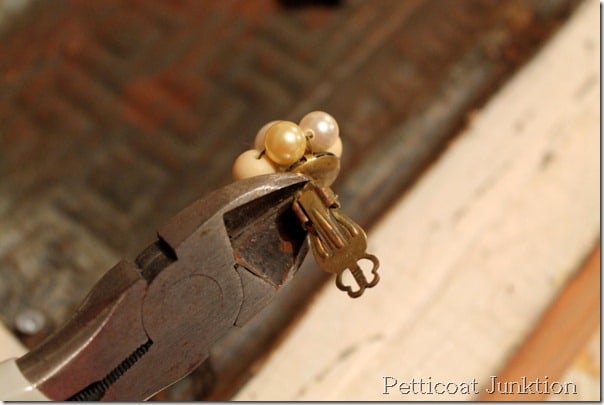 I cut the clips off with wire cutters. You have to cut really close so the earring sits flat on the magnet.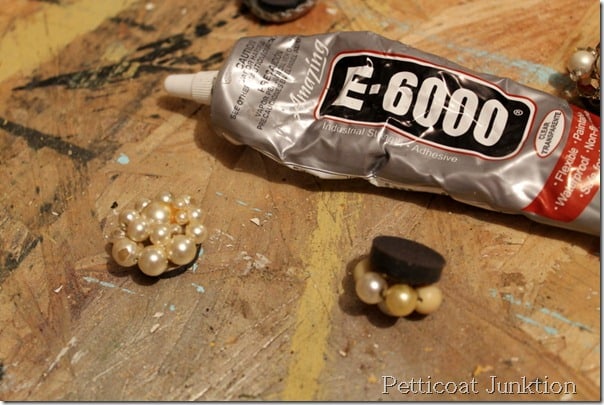 The round magnets came from Hobby Lobby in a pack of 50. The strength on the magnets is 6 on a scale of 1-10. The ones at Hobby Lobby are 1, 3, and 6. The 1 and 3 want stick to anything. Trust me on this!
I used E6000 to glue the earrings to the magnets.
Yes, my toothpaste tube look like this too.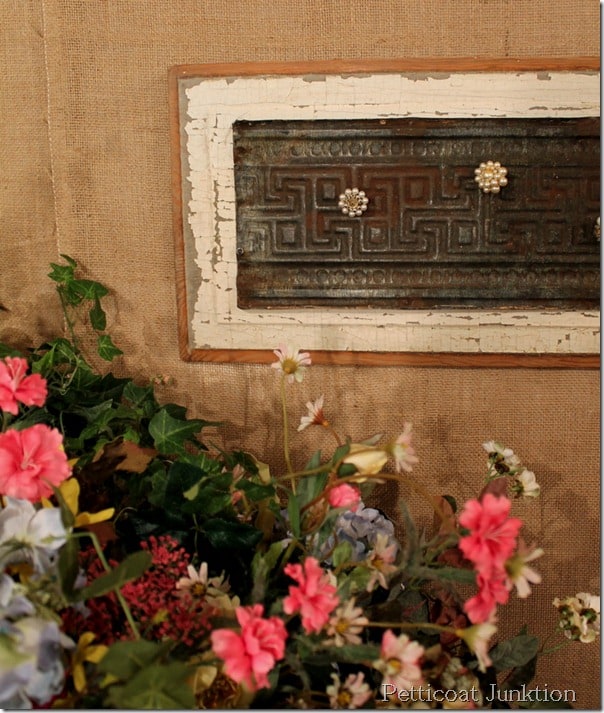 I nailed a saw-tooth hanger to the back (top center). I forgot to take a pic.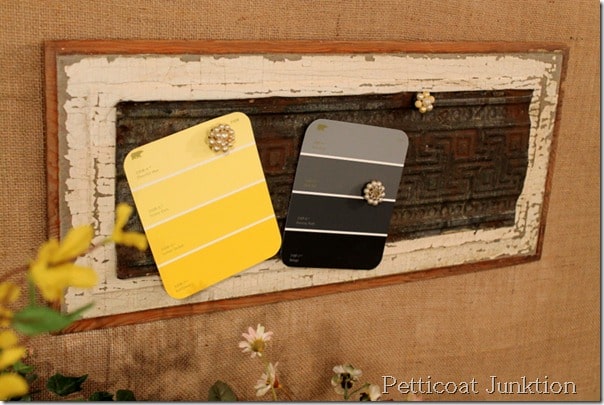 aaahhhhh, pretty bling and rusty metal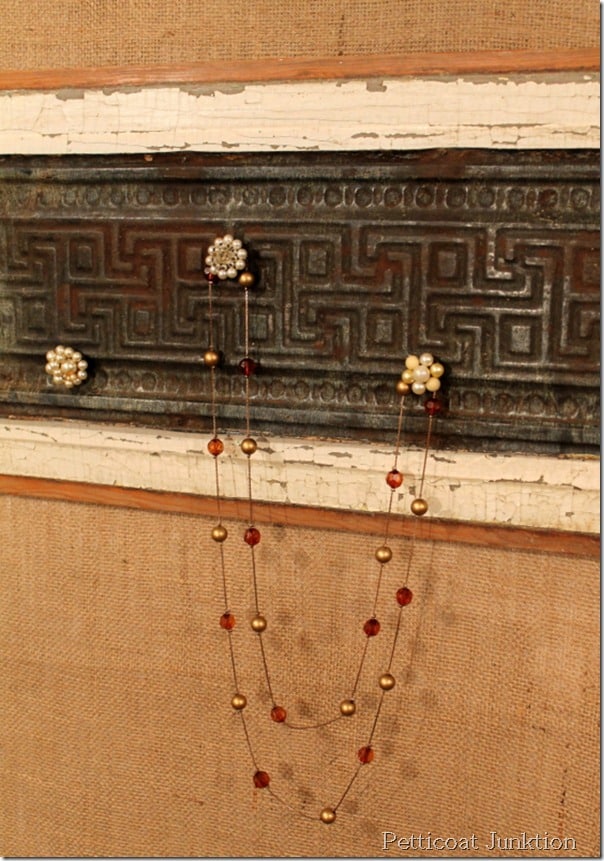 I put two coats of neutral wax on the tin and the door panel…..a little protection from the rust.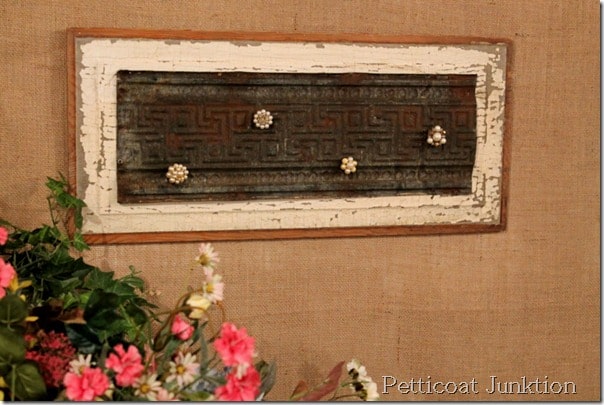 If you missed the first Salvage Saturday click on over and take a peek at my Shutter Welcome Sign.
And stop by Monday for a painted furniture reveal.
Sign up to receive my posts in a reader here, or email sign-up on my sidebar, and a Facebook like is always cause for a happy dance.
Have a GREAT weekend,
partying with …
Kathy