Tobacco Barn and Pumpkin Patch
The first time I laid eyes on a tobacco barn was in 1985 when we first moved to Tennessee. I didn't pay much attention to the barns until curing time.
Fires are built in the barns and the fires produce a lot of smoke. I thought there was a barn pyromaniac on the loose the first time we drove through the country back roads and barn after barn was smoking. ok,so I'm goofy
about curing tobacco.......In fire curing, smoke from a low-burning fire on the barn floor permeates the leaves. This gives the leaves a distinctive smoky aroma and flavour. Fire curing takes three to ten weeks and produces a tobacco low in sugar and high in nicotine. Pipe tobacco, chewing tobacco, and snuff are fire cured.
We spotted this barn (no smoke, no curing going on) when we took the two granddaughters on a trip to the local pumpkin patch last week. There was a corn maze and although the oldest granddaughter wanted to go through the maze, we were scared the two year old wouldn't like it. I think the towering corn stalks might be too overpowering for the little one.
Grandpa would have probably had to carry her through. The day was hot and Grandpa didn't need to do that. Sharing some photos from the trip…..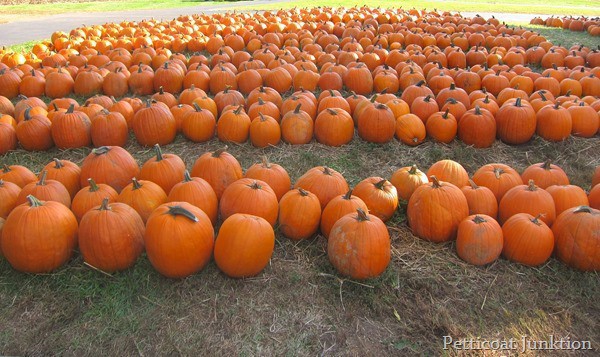 My friend who has lived in the area all her life told me the patch is family owned and has been open to the public for years.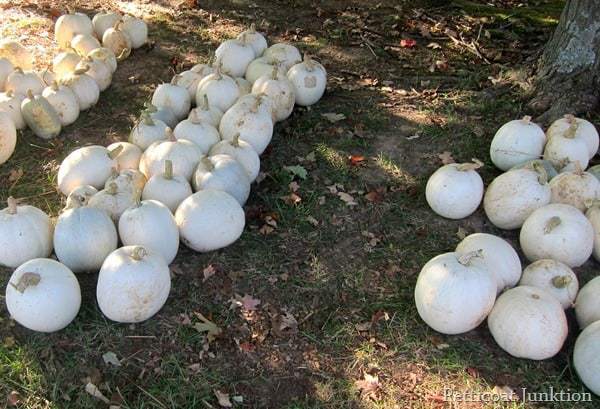 They sure had a bunch of pumpkins. The white ones are favorites of mine.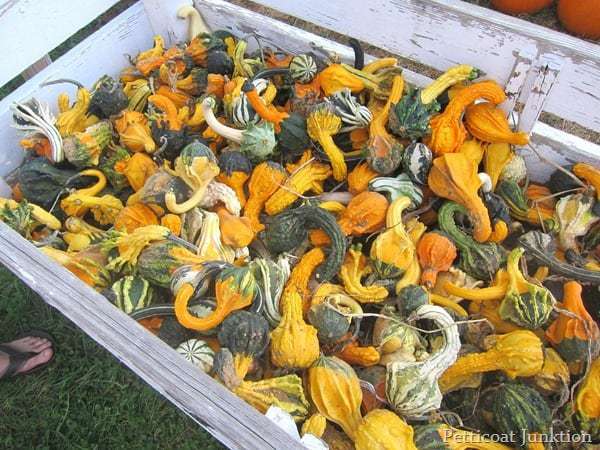 There were plenty of multi-color gourds too. The prices at the pumpkin patch are very reasonable. Much better than buying them at the grocery or discount store. Plus we were supporting a locally owned small business.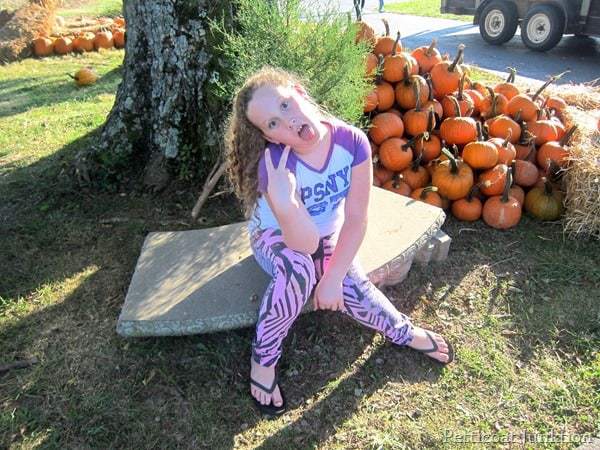 Tenley always wants me to take a silly picture after the serious one.
Sofi was only interested in the slide.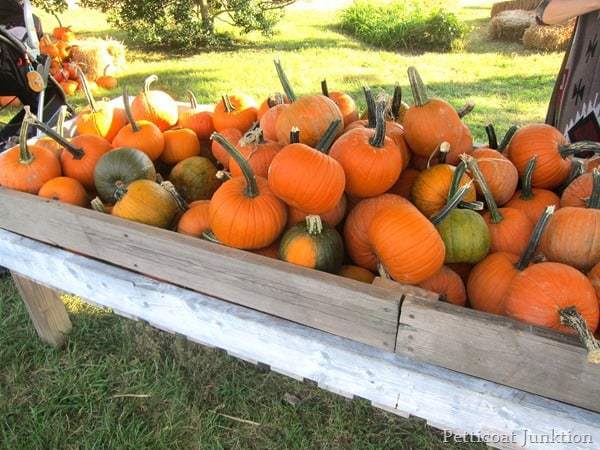 There were bins of pumpkins everywhere.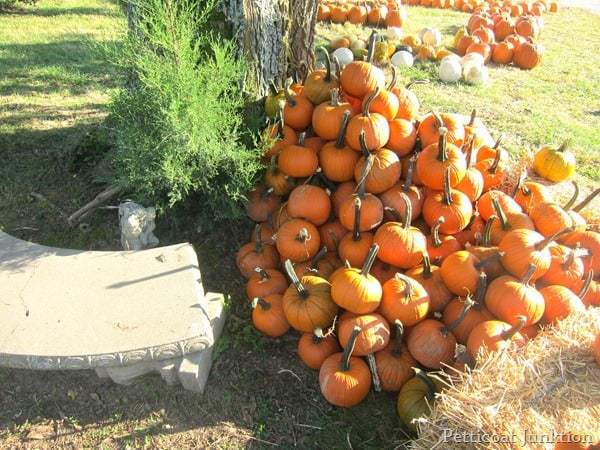 I came home with a load of pumpkins and gourds. I got a big green bumpy tall pumpkin. I like the odd looking ones. I picked out some white pumpkins, lots of multi-colored gourds, giant orange pumpkins and little orange pumpkins.
This little sitting area was pretty too.
That's it for the tour. Are you familiar with tobacco barns? Thanks for being here and have a great day, Kathy