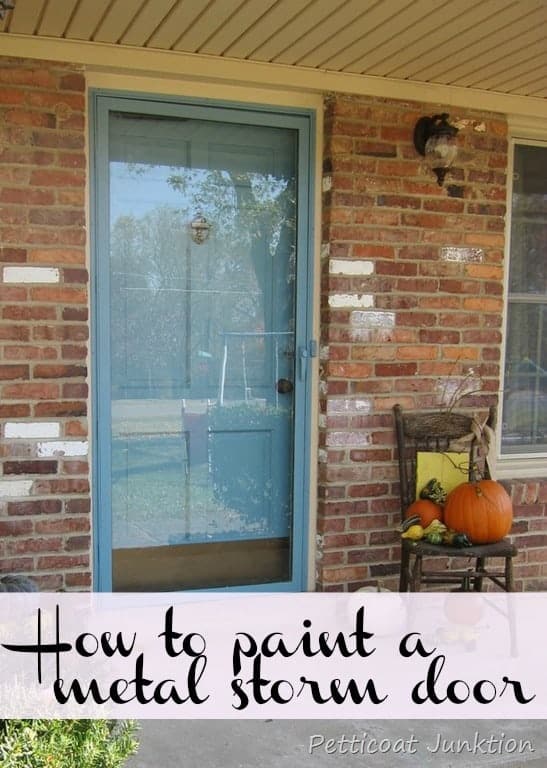 Did you know you can paint a metal storm door?
Have you ever painted your front door? I've painted mine several times. Time to do it again.
If you've been following along you know that we've been doing a lot of exterior updating . My husband painted the shutters here, I painted the door hardware here, and this is a post about painting the front door and also painting the metal framed glass storm door.
update to this post June 11, 2015 see how the door looks 2 years later…..click this link …Paint A Metal Framed Storm Door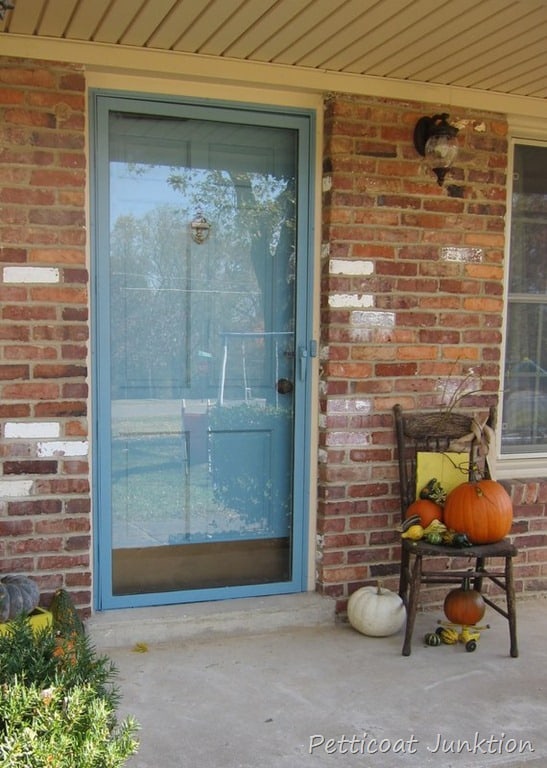 Freshly Painted Metal Storm Door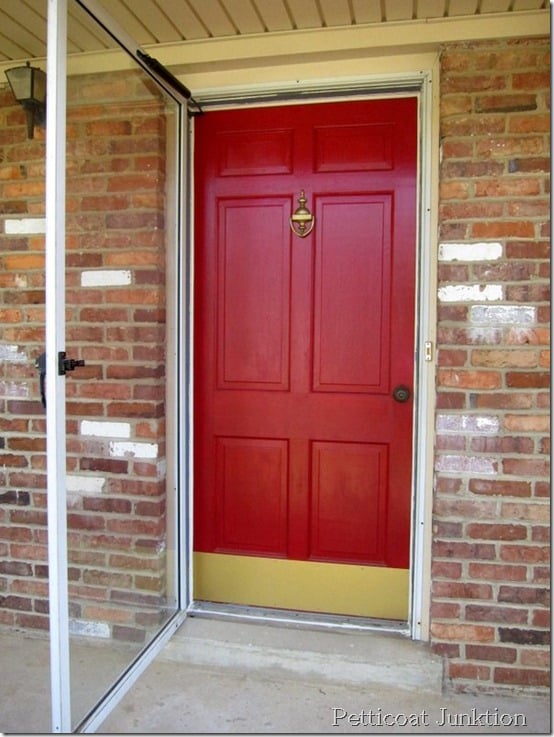 This is my red door with the shiny hardware. I painted the door red about 15 years ago.
Since the red was an oil based paint I used Glidden Grey Gripper primer and chose Behr premium Plus Ultra paint and primer for the new paint finish. When doing a job like this I like to be extra sure and prime, prime, prime.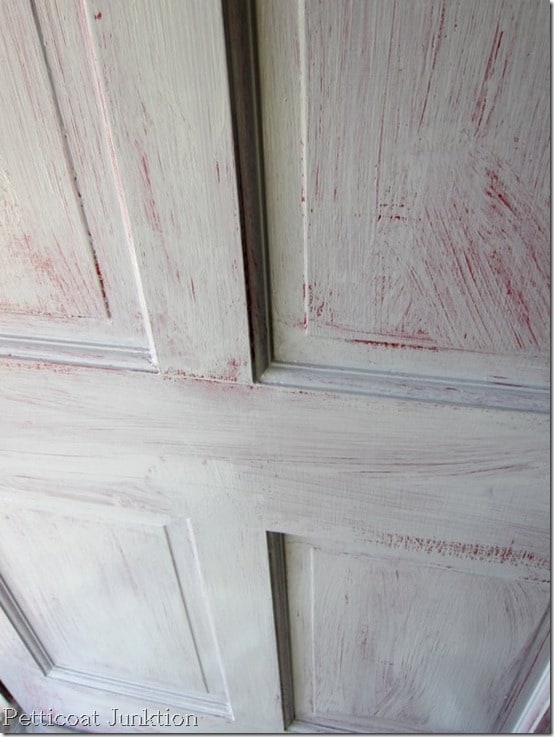 Door with the primer.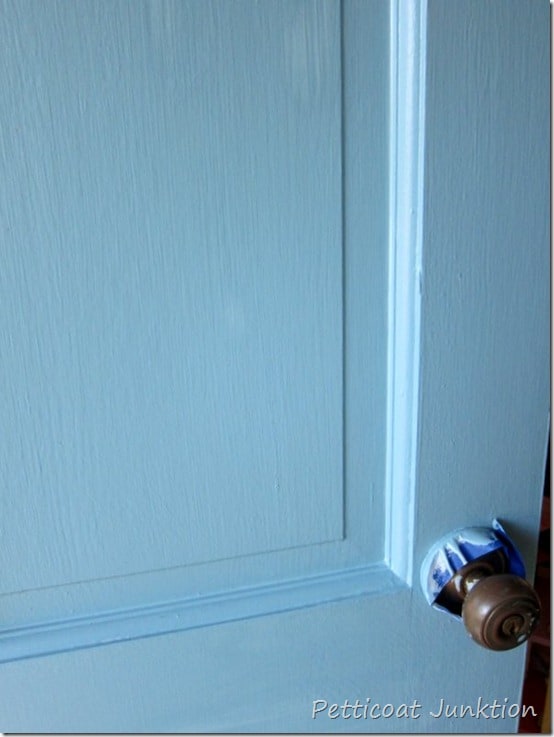 The new blue color. Don't forget to tape off the hardware you don't want painted!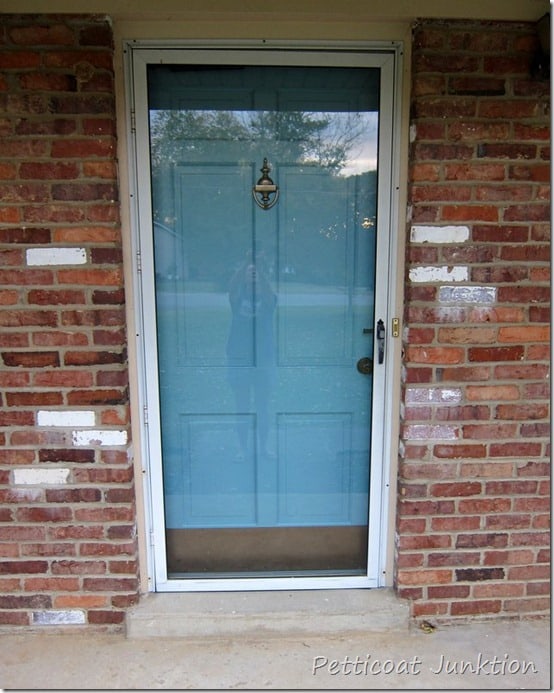 This is how the door looked after the paint job and the hardware spray paint makeover which you can see here.
I hated the white metal around the glass storm door. I asked my husband if it would paint up ok. He said go for it.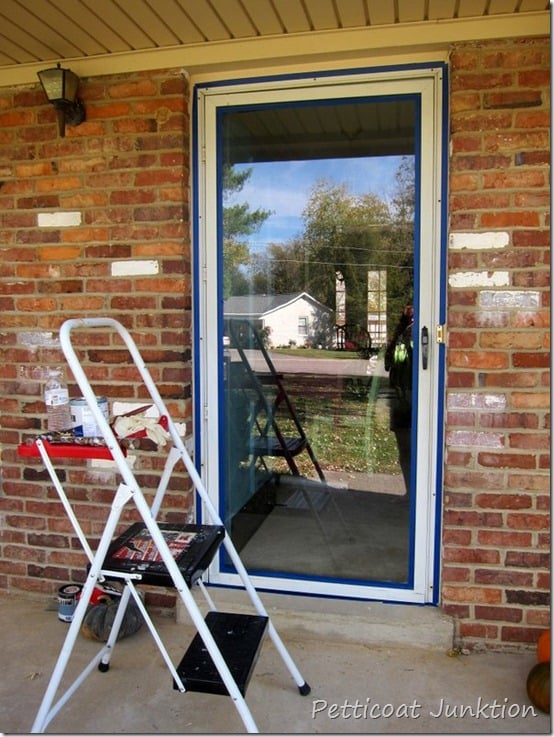 I taped off all areas I didn't want to paint accidentally. I'm a very messy painter.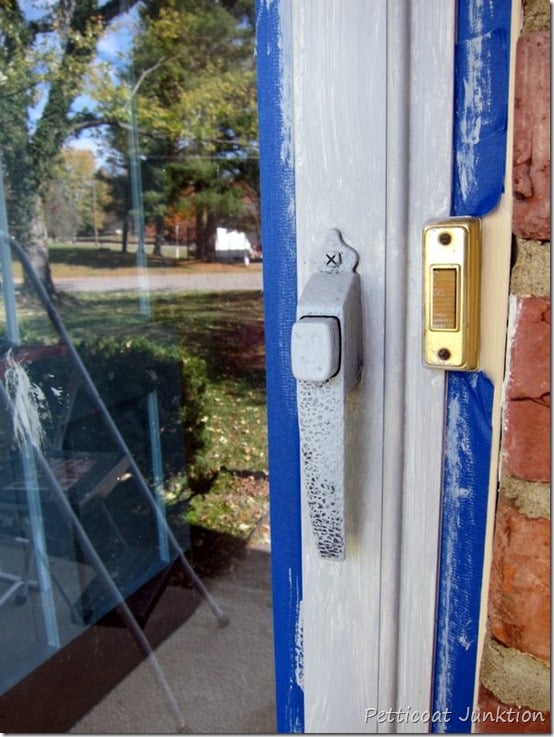 I decided to paint the  handle and door bell the same blue color. I also primed this door.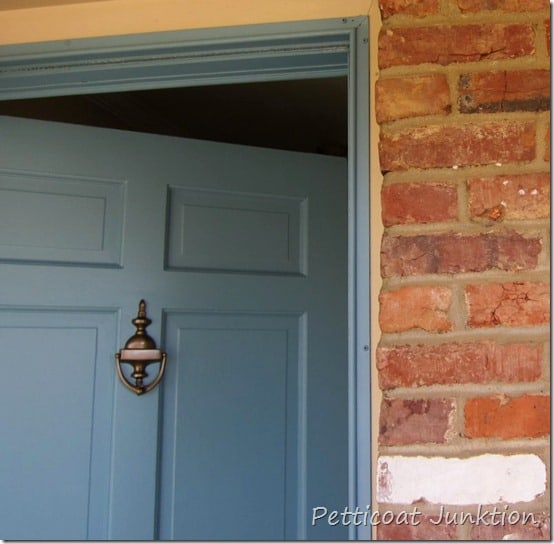 I painted all the weather stripping and the inside casing between the storm door and the front door.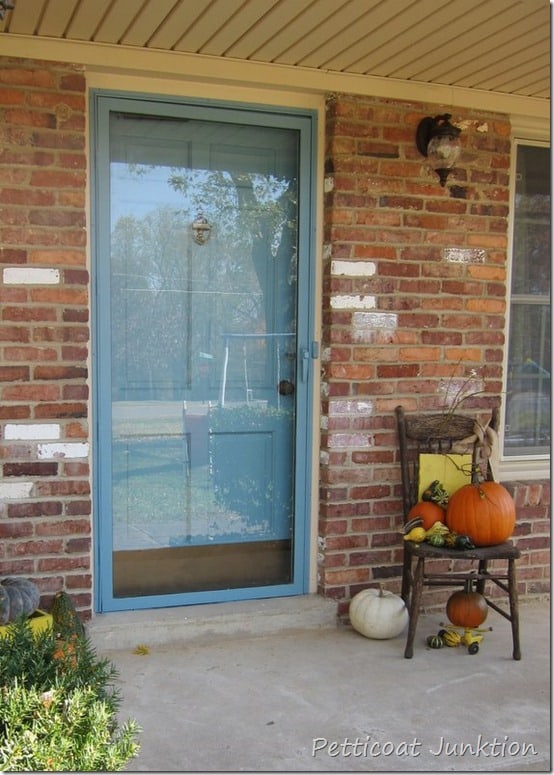 I think it looks much better with the metal storm door painted the same color as the front door.
update to this post June 11, 2015 see how the door looks 2 years later…..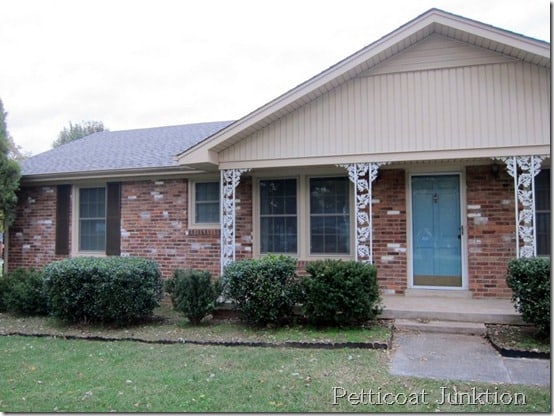 Boy, those white vintage iron post really stand out don't they!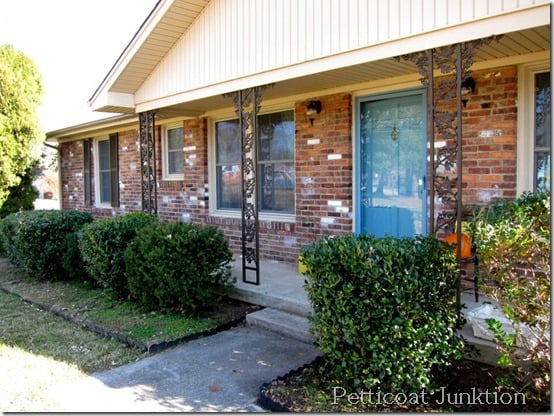 They look much better painted the same color as the shutters.
Tutorial Link: How To Paint Shutters….the painless way.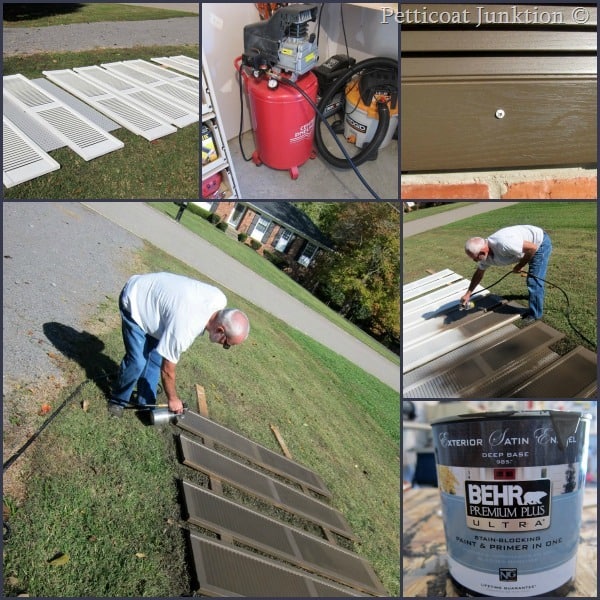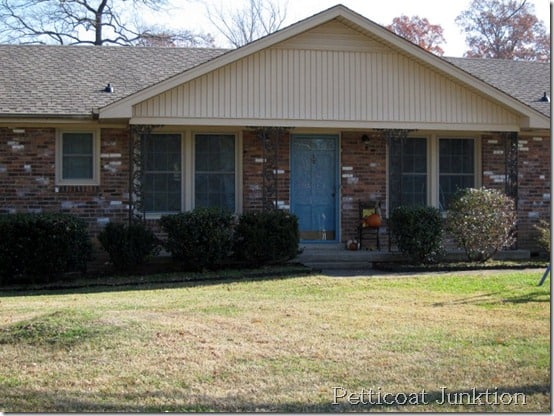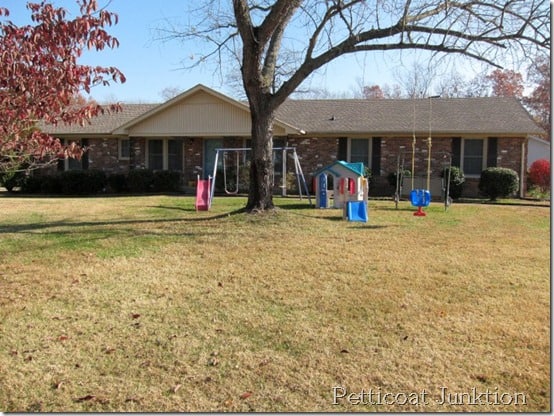 Love the brown shutters and blue door much better than the white shutters, red door and shiny hardware.
Umm, notice the playground basically at our front door. Grandkids, they're the best.
What do you think of the makeover? I can't believe I didn't get a before picture of the front of the house.
Please leave a comment below and let me know what you think of the project!
We also changed out our old, sad, rusty, exterior light fixtures on either side of the door. I'll be showing you those next.