How to paint dining room chairs and re-cover padded chair seats.
I enjoyed working with Kelle Boyd of Ann Kelle Designs on a decoupage project in January. In fact, I had so much fun with it that I pitched another project idea to Kelly.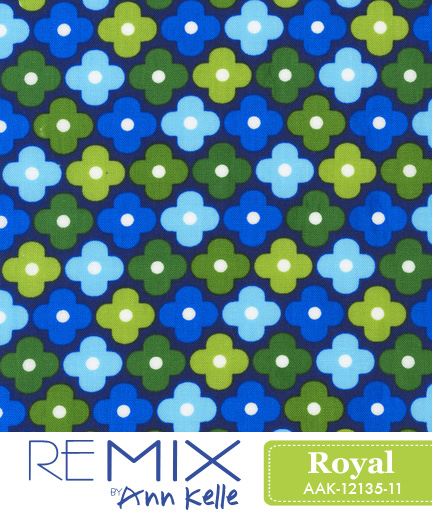 Pair of Dining Room Chairs With Padded Fabric Seats
Petticoat Junktion is a participant in the Amazon Services LLC Associates Program. As an Amazon Associate I earn from qualifying purchases.
Take an old wood side chair and cover the seat with one of her fabrics. Floral Mosaic in Royal Blue from the Remix line was Kelle's choice for the chair makeover.
Here's what you'll need….
Wood side chair
1/2 yard of fabric
paint
brushes
electric sander and sandpaper
heavy duty stapler
screwdriver or electric drill
polyurethane
I purchased these two chairs at City Thrift for $4.97 each.

Use a screwdriver or electric drill to remove the chair seat. Since I had some fabric left over from my last Ann Kelle tutorial, I did each chair in a different color and fabric.
For the first chair I used some leftover aqua blue paint I had from an earlier project.
I used Huckleberry Blue from Caromal Colours for the second chair. Any type paint brush will do. I used a 50 cent chip brush.You can use paint you have on hand or purchase a special color.
I would recommend latex paint instead of oil based paint. Much easier to work with and to clean up afterwards. I always try to use what I have on hand. I'm thrifty that way! I didn't feel it was necessary to use primer on these chairs because I wanted to distress them and then coat them with polyurethane.

I applied two coats of paint.

When the paint is dry use an electric sander and 60-100 grit sandpaper and distress the whole chair. Don't worry about getting the distressing even and just so-so. Run the sander all over the chair several times. Have fun with it. Dust the chair with a 4" paint brush to remove the grit.
To protect the paint finish apply a coat of polyurethane. I used a satin finish but a semi-gloss would be nice too.
And now for the seats….
The colorful, girly Floral Mosaic in Royal Blue from the Remix line.

Helicopters in Bright from the Ready, Set, Go! line. This is the leftover fabric from my decoupage project.

Lay your chair seat on the fabric and cut a piece of fabric large enough to fold around the back of the seat and staple securely. Always do two opposite sides first then the remaining two sides. Place your staples about 2 inches apart.
Do the corners last and ease them so there will not be a wrinkle on the seat front.

Ta-da. Two covered seats. It's really easy.

Now you're ready to put the chairs back together. Use your drill or screwdriver again to replace the seat.
Floral Mosaic in Royal from the Remix Line on the seat and aqua blue on the chair body.
Helicopters in Bright from the Ready, Set, Go! line on the seat and the chair body painted Huckleberry.

Cute and so easy. Total cost for my project considering amount of products used was approximately $14.00 per chair. Time to complete project not taking into consideration drying time was approximately 2-3 hours per chair.