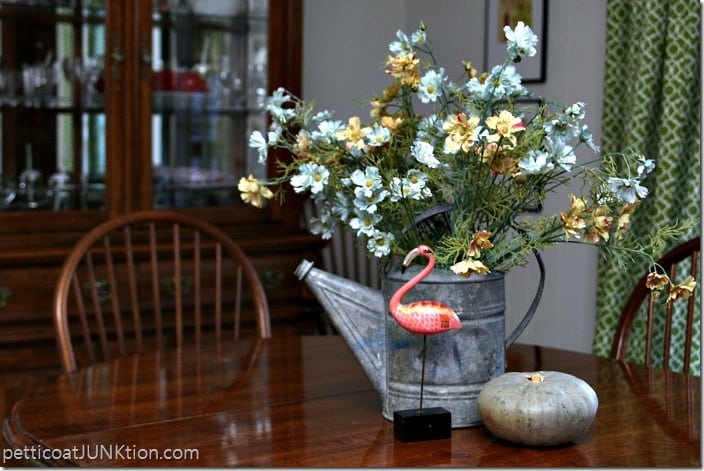 Turquoise Flower Display
Okay, I'm just going to say it. I love those flowers. And you guys know I love my pink flamingos! I like prettying things up too. Sometimes instead of painting furniture I just want to throw together a nice display. Something new and different for the house. New to me anyway. Every time I walk by the dining room table I get a smile on my face.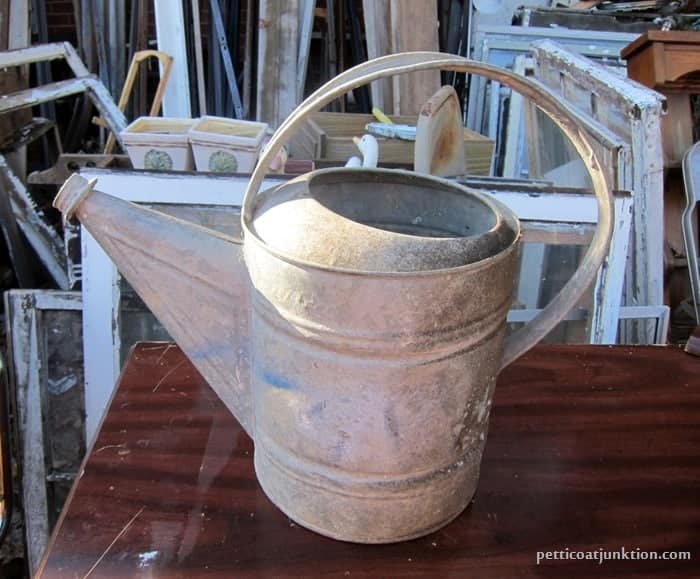 I purchased the watering can at My Favorite Junk Shop a couple of weeks ago. It's pretty beat up and has a small hole in the bottom but it's still nice. To a junker it's nice. I paid $10 for it which was a little more than I wanted to pay but I bought it anyway.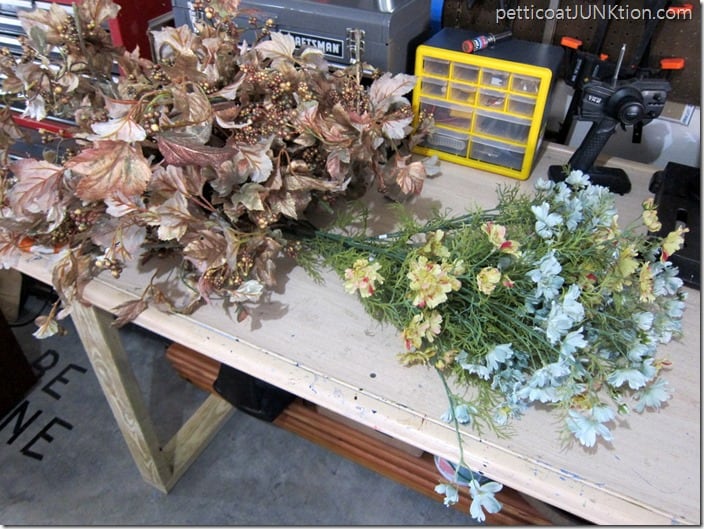 The two bunches of artificial flowers are purchases from a local flea market/antique shop. The flower stems are really nice and I purchased them at a booth with a 60% off sale. The blue and green flower stems when purchased new had a price tag of $10 each. I got 10 stems for $10. Deal! The gold glitter leaf stems were $12 for all of them. Another deal!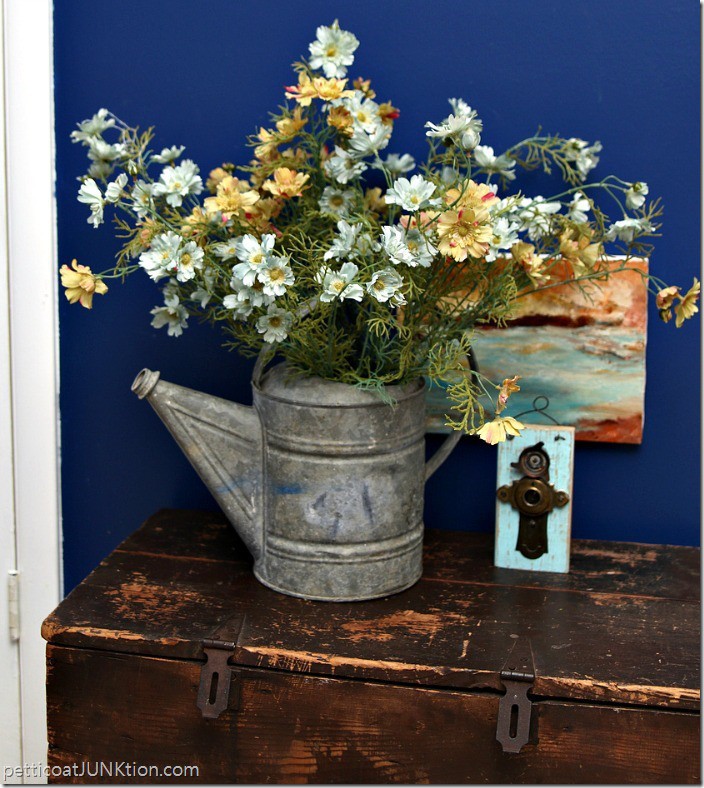 I cleaned up that watering can (hardest part of the project) and added several of the flower stems. I put the watering can with flowers in the spare bedroom on an old wood box but decided to move it to the dining table.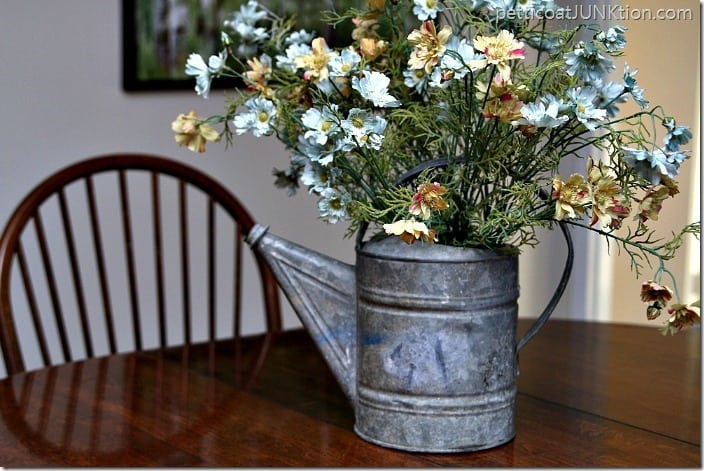 Here it is all lonely.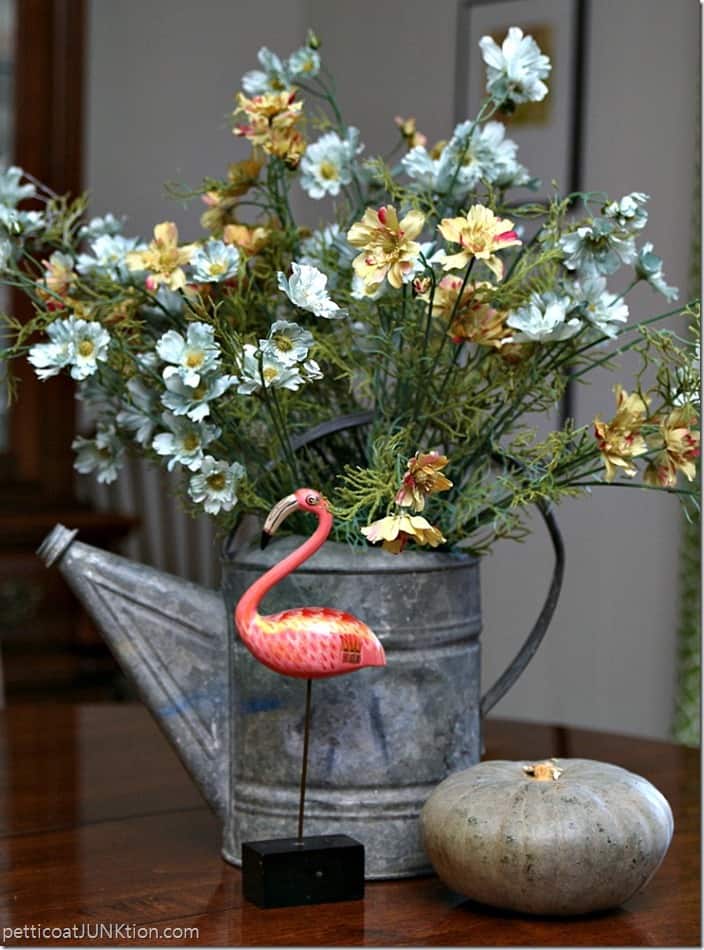 I added my pink flamingo on a stand and the pretty pumpkin. I love the display. How about you guys? What I like most about the flowers and watering can is that I can repurpose them over and over. The flowers would make a pretty wreath and the watering can may hold branches at Christmas time or maybe something else. Any ideas for me?
Have a great day!