Hey! This is just a quick post to remind you of the GE LED Bright Stik Giveaway…and to show you my latest find….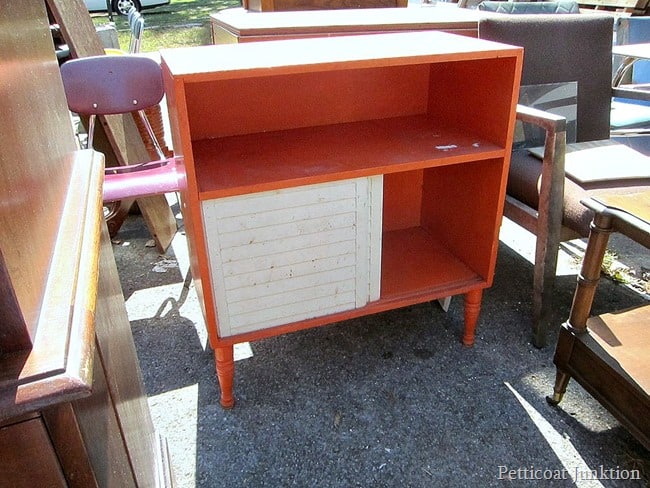 … orange furniture. You know it is getting close to Fall and Halloween. I love orange but orange furniture…..not so much. I found this piece at My Favorite Junk Shop for $20. I like the shutter looking white sliding doors. I even kind-of like the orange. I'm actually thinking of cleaning it up and distressing the orange heavily to see how it looks. What do you think?
On Monday we also start our Fall Ideas Tour. It's not a whole house tour. We are showcasing Mantels on Monday, Tablescapes on Tuesday, Wreaths on Wednesday, and Thrifty Crafts on Thursday. I am so excited for this tour. The blogger line-up is awesome.
And last but not least click here to enter the giveaway for the GE LED Bright Stiks…. I Never Got Excited Over Light Bulbs Till Now
You can enter once everyday until the giveaway ends. Good Luck!
Have a great weekend, Kathy