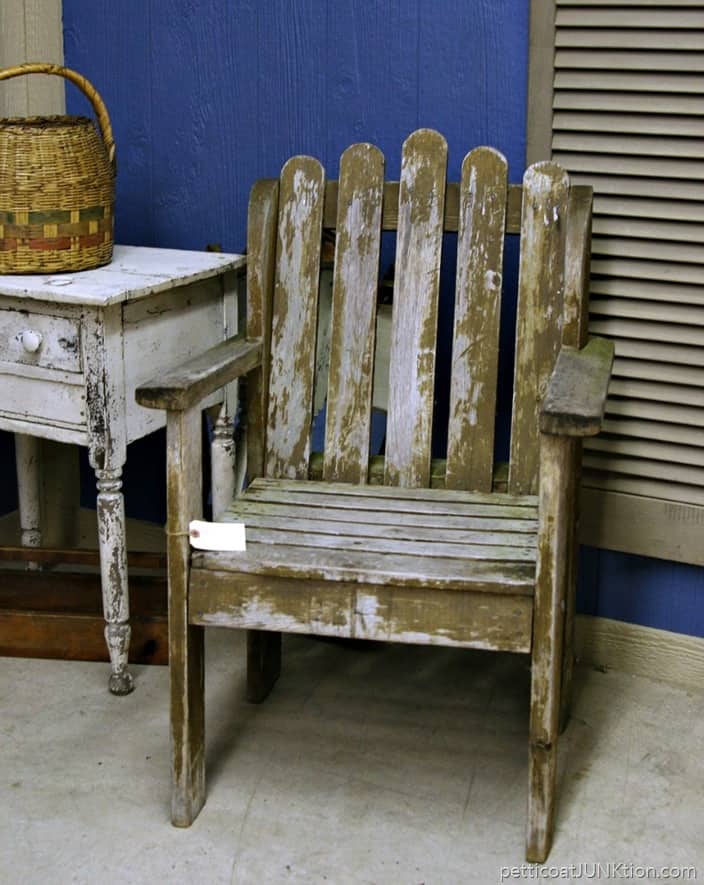 Blue Walls
Rockin' The Inexpensive Oops Paint
Do you guys know what oops paint is? I bet you do. Most stores that mix paint will have a shelf of oops paint. Sometimes customers select a paint color, have it mixed, then don't like it. The store marks the paint down and puts it on a shelf by the counter. I first learned of oops paint when living in Florida. I was talking to the paint guy at Home Depot and he said that often times when the customer doesn't want the paint the store will add more tint to the paint. The reason they do that is because the customer will come back and buy the paint after it is marked down. I guess some people will do just about anything. Crazy!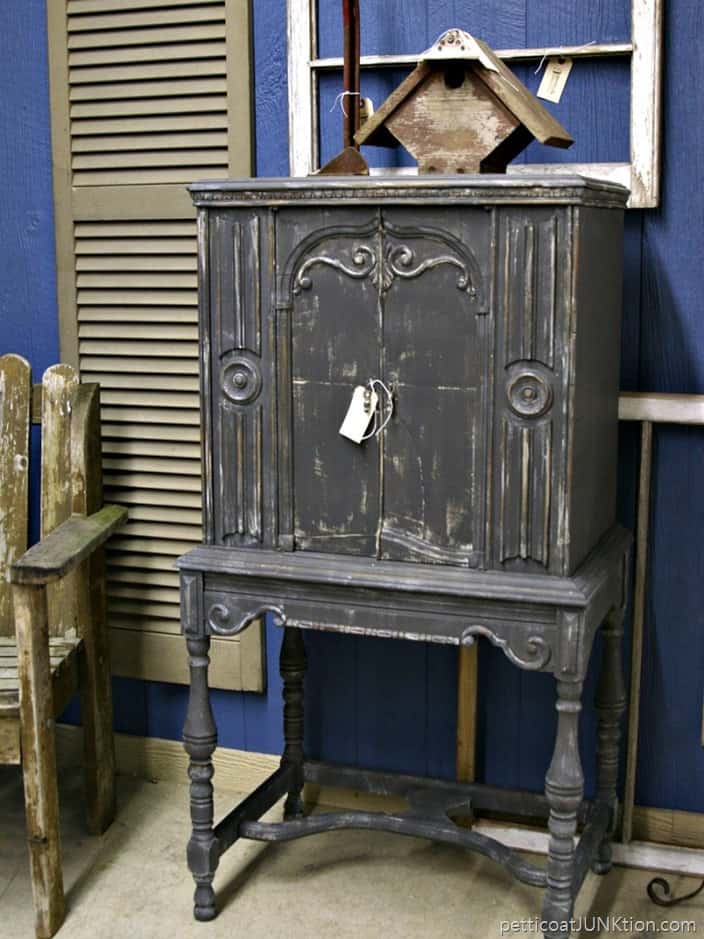 I took this photo of my new booth at "The Shoppes at Sango" near Clarksville where I live.
We painted the walls with a can of oops paint from Home Depot. I bought the paint a while back and used some of it on the kid's crate table/workstation the JTS and I put together. The gallon of oops paint was $9. Can't beat that.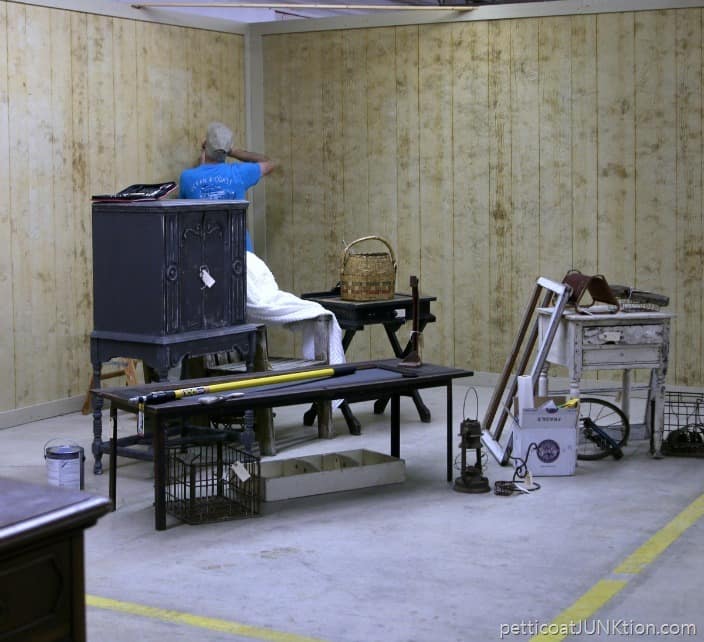 I started moving things into the booth on Saturday. Those walls were killing me so I didn't want to move in too many things until we got the walls painted.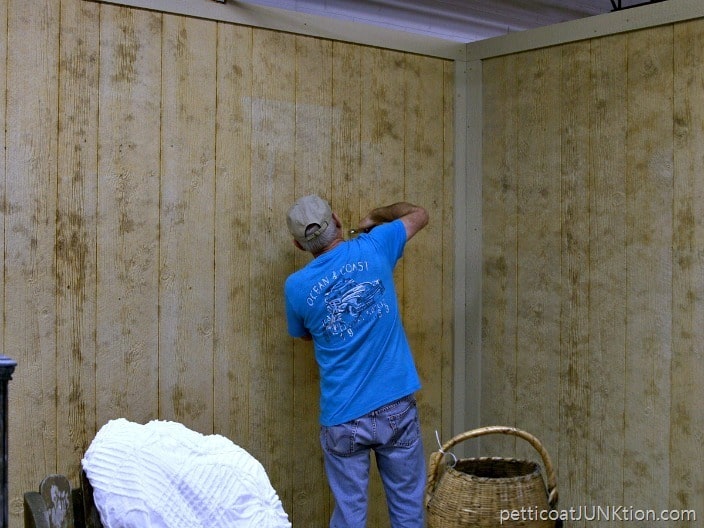 The JTS is a pro at painting walls and he helped me with the job yesterday. Here he is pulling nails from the wall.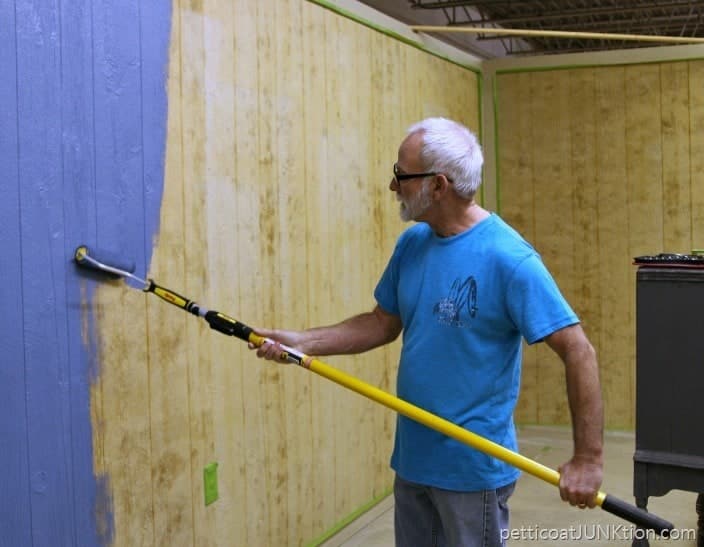 Then he started painting.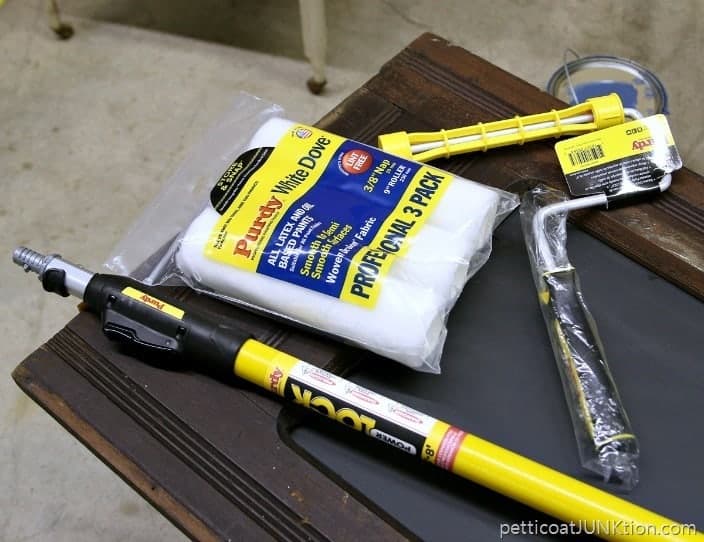 He was trying out the new paint roller extension pole from Purdy.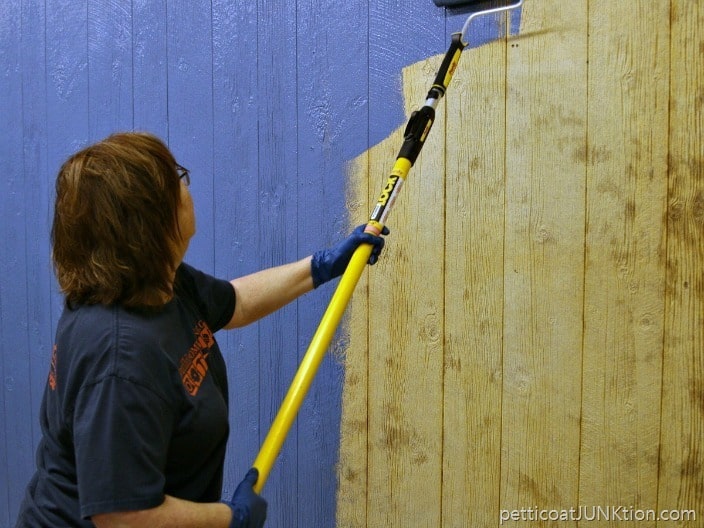 Then I had to try it out. I actually ended up painting the walls and the JTS did the cutting in around the trim. This is just backwards from the way we usually work. Of course we haven't painted any walls since we lived in Florida.
The JTS did most of the taping around areas we didn't want to paint. We used FrogTape to protect the trim and we had a roll of plastic we used to protect  the floor.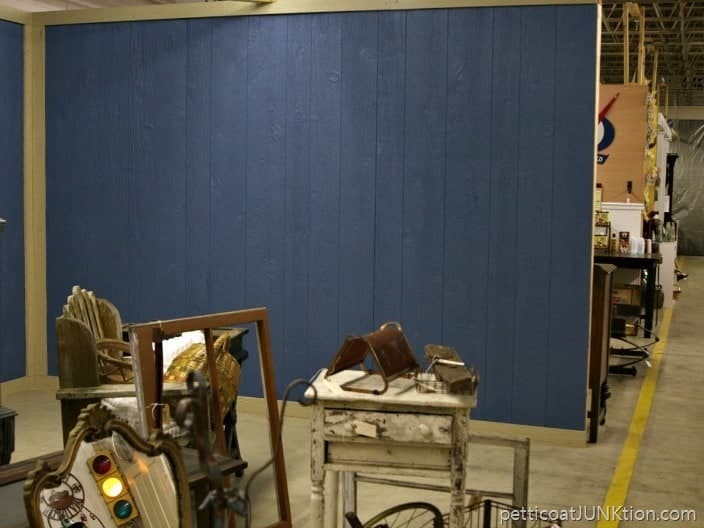 The painting took no time at all. I'm not good with ladders or heights so the roller with the extension pole worked great for me. The JTS had to get on the ladder to cut in around the top trim. Better him than me. I'm glad Miss Sofi wasn't with us or she would have been on the ladder with Papaw. She's a little dare devil.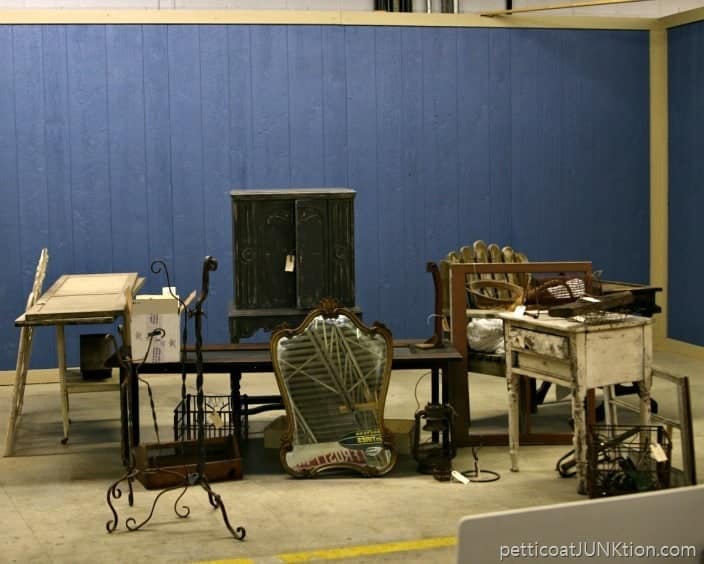 We finished the painting then took a break and had lunch. After lunch I went back and started putting things in order. It's a work in progress. The first two photos in the post show what I've accomplished so far.
What do you think of the blue? Have you ever bought any oops paint?
Off to class. See you guys tomorrow.
Click here to have Petticoat Junktion updates delivered to your email for free!