Nashville is known as Music City but I think if it as home to the Nashville Flea Market.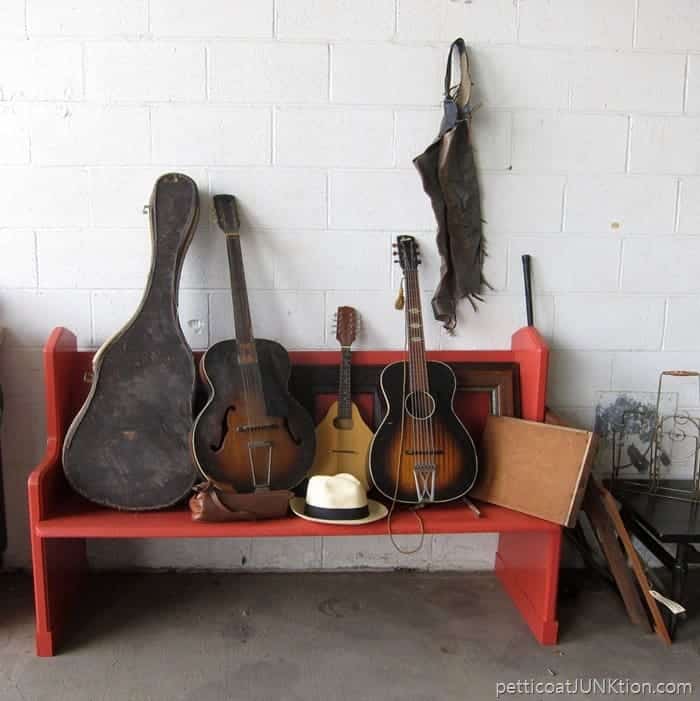 This is my first trip to the flea market since last November. That's a long span without my flea market fix. Either the weather didn't cooperate or I was out of town, or something kept me from going.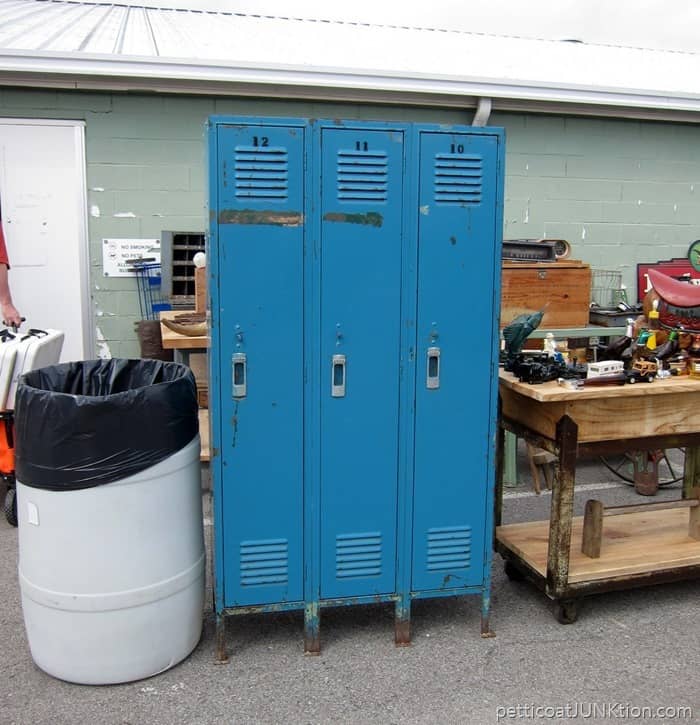 But due to a change in family schedules we were able to make it to the market on Friday. The weather was perfect.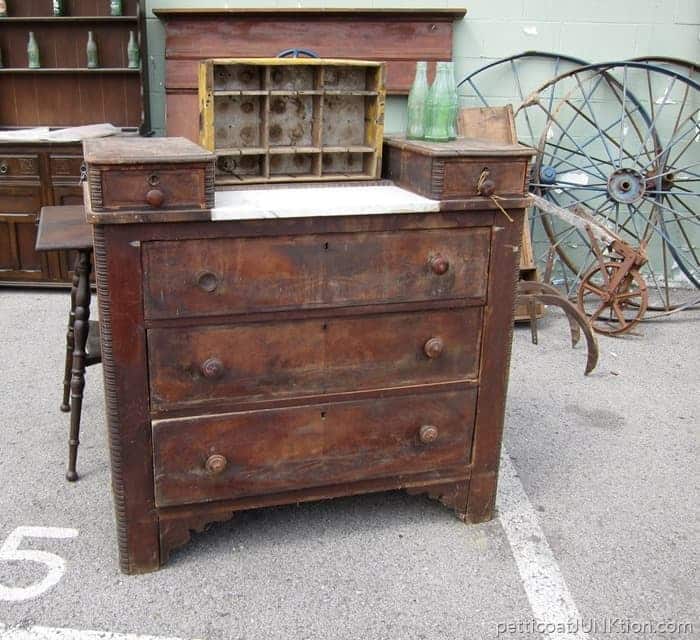 I got to visit with some of my favorite vendors and also enjoy just being outside. I very, very seldom shop the vendors indoors. I like the junky stuff outside.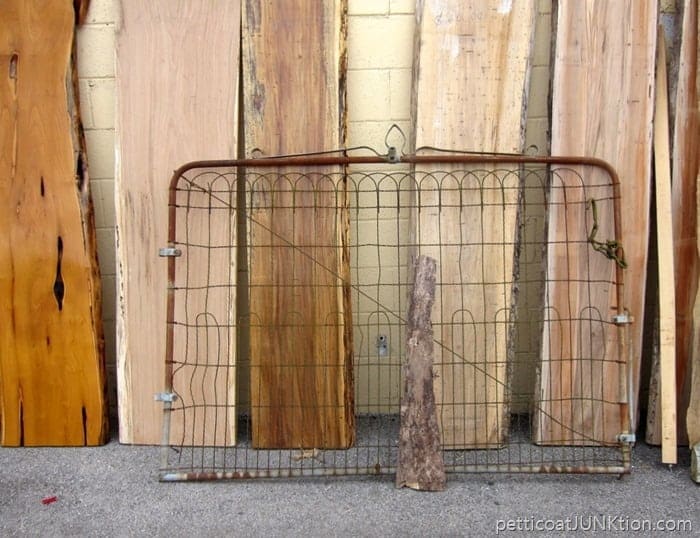 Petticoat Junktion is a participant in the Amazon Services LLC Associates Program. As an Amazon Associate I earn from qualifying purchases.
How cool is that gate….and the slabs of wood. A new vendor!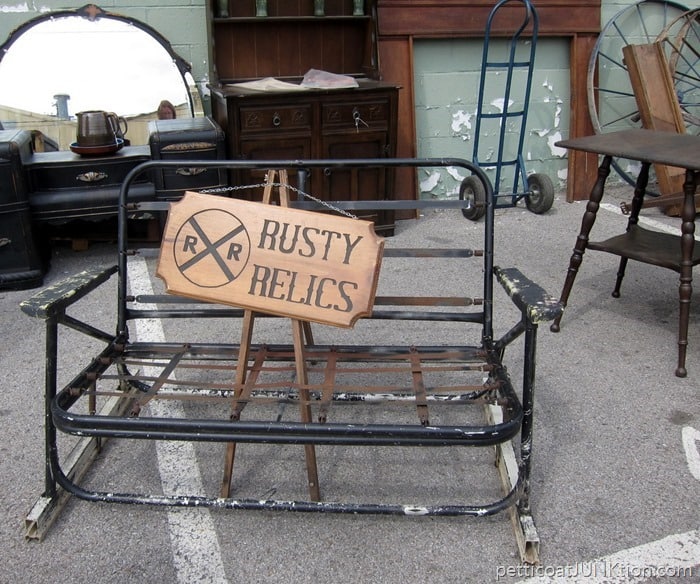 Loving the black paint and rusty metal of the glider.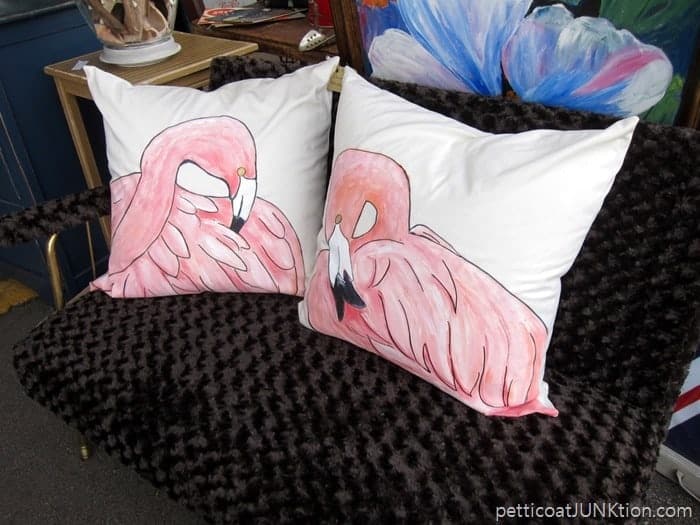 I have to throw in a little new stuff every now and then. Especially when it involves pink flamingos.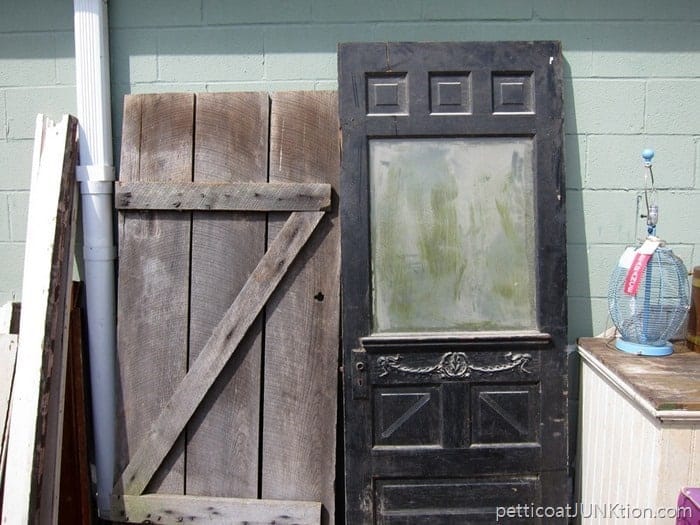 All the Best Beds in a Box. Lowest Prices Guaranteed. Get Your Favorite Brands Like Nectar, Lull, Purple and Tuft & Needle Shipped to Your Door for Free. Shop Now at MattressFirm.com!
I wonder how old that black door is? Maybe from the early 1900's? I'm not good at guessing ages of architectural pieces.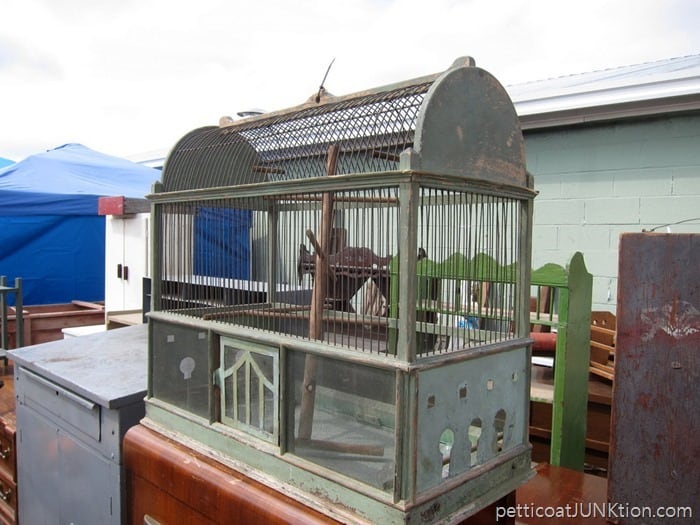 The humongous bird house has the perfect patina.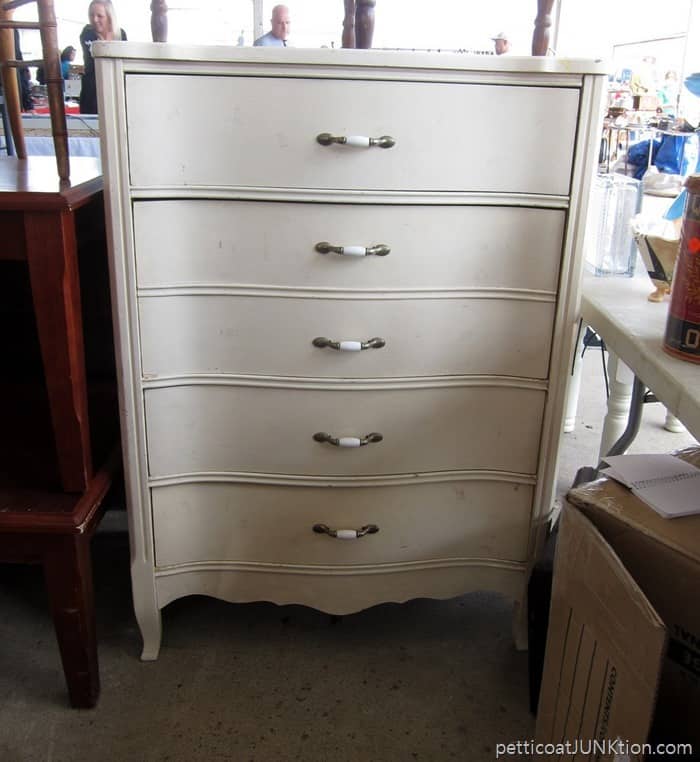 I purchased this white chest of drawers for $40. A pretty good deal. The bottom drawer front was completely separated  from the drawer body but the JTS has already glued it back together. I mixed up a special paint color and hope to start painting it today.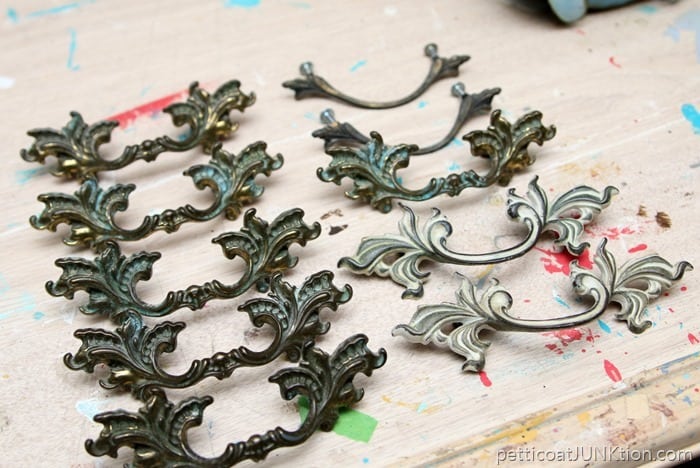 I also found the French Provincial hardware at the market…..$1 each…..a steal.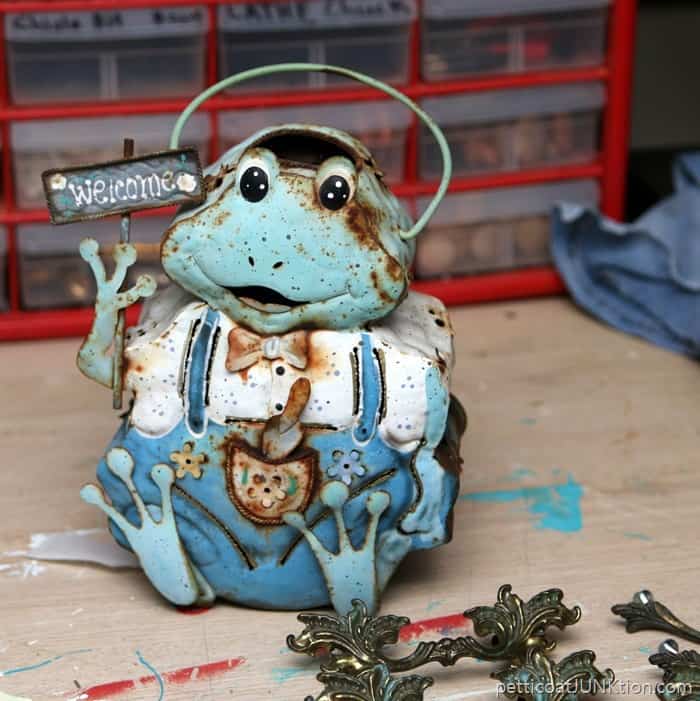 I had to have this whimsical little piece. The rusty frog had me at hello.
Find more photos from the Nashville Flea Market on my Pinterest Board here.
For all the details on the market including hours, parking, shopping tips, click the photo below….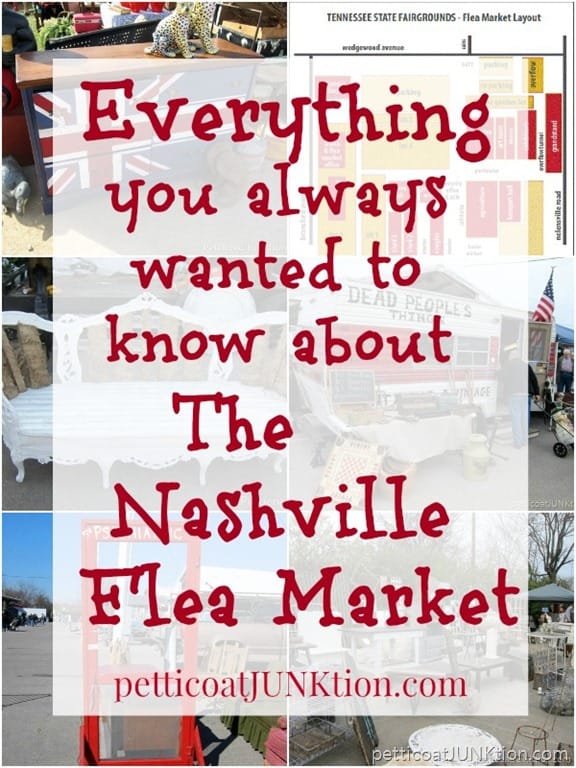 Info on The Nashville Flea Market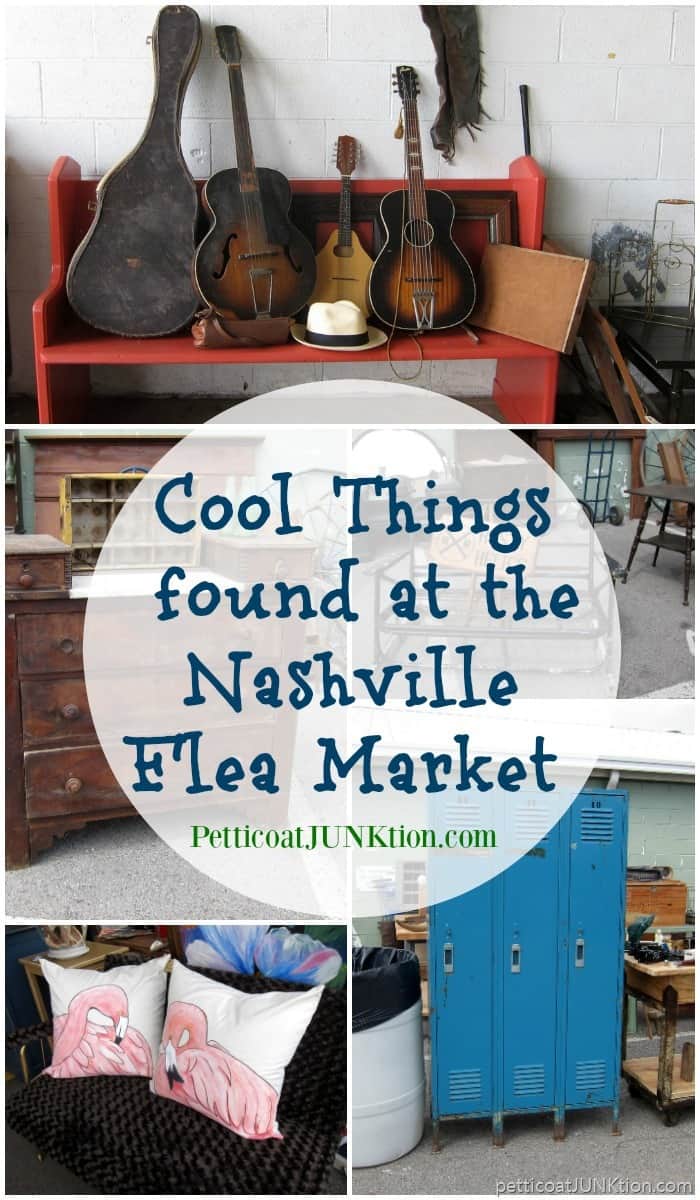 What did you like the best? Have you visited Music City? Leave me a note and I'll see you tomorrow….or the next day. Have a great day!