Happy Hump Day!
No, I haven't got that paint project ready yet.
Ran into another snag and out of time yesterday.
I promise it will be finished up and photographed today.
If not….sigh…I'm sticking it in a corner and starting work on something else!
I do have three paint projects to share with you today.
They are from the furniture painting workshop we conducted over the weekend.
first project…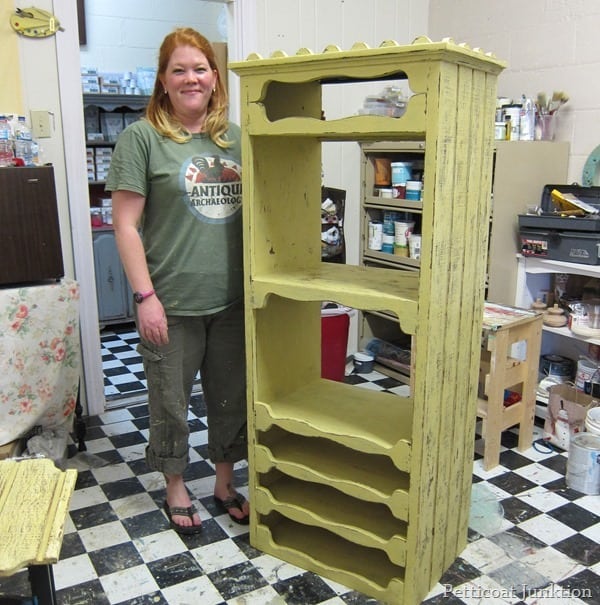 Christine and her wine rack turned coffee bar.
Well, it's not a coffee bar yet but it will be soon.
Christine plans to use this wine rack for her fancy coffee maker, coffee cups, party trays, and knick knacks.
She painted this piece with Caromal Colours paint in Mustard and then distressed it heavily!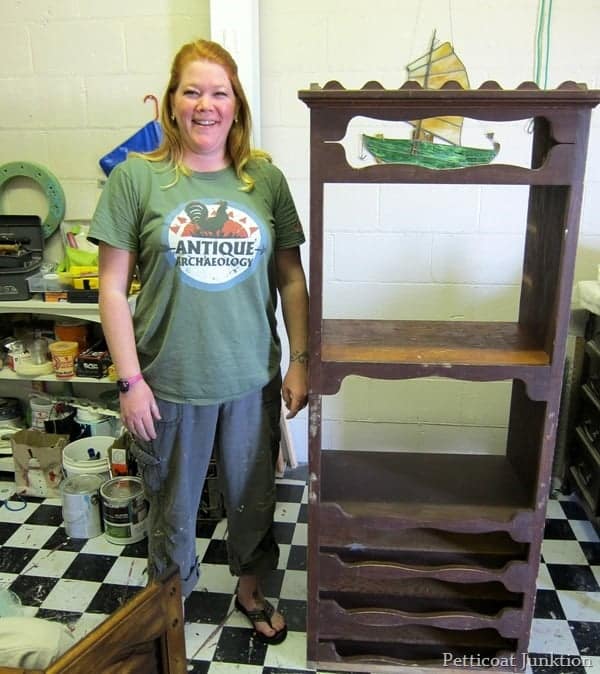 This is the before photo.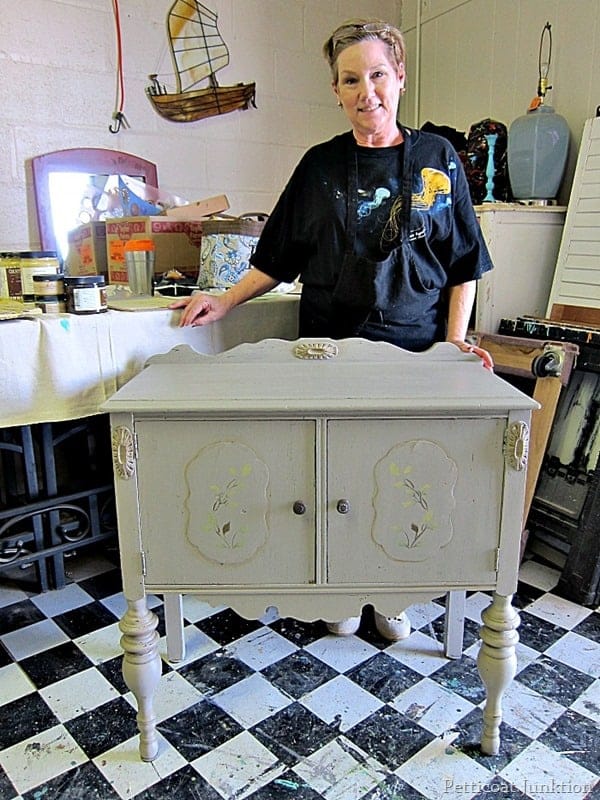 Judy painted, stenciled, and aged her cabinet with Caromal Colours Toner.
The primary color in the stencil is yellow so it is a little hard to see in this photo.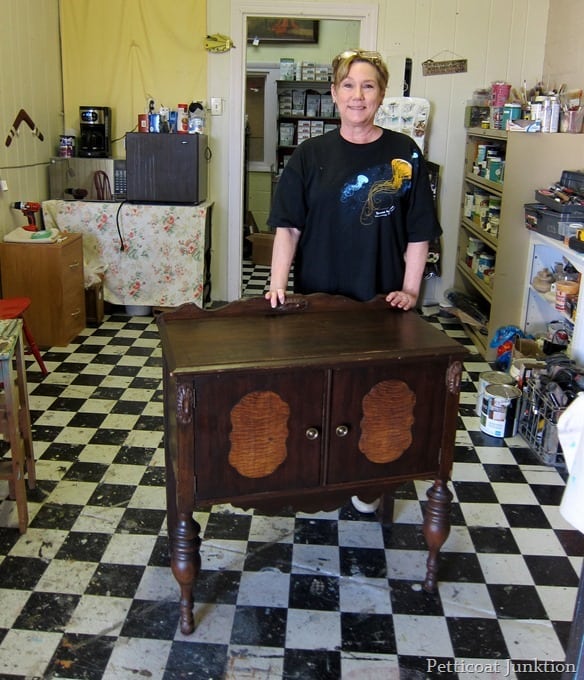 Judy re-finished her cabinet 40 years ago and she was ready for a different look.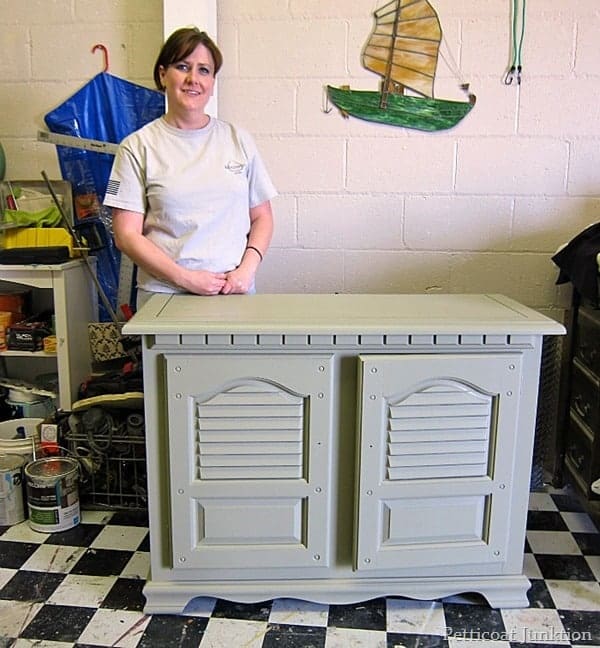 Kelley brought in this cabinet. It has a hutch to go on the top and Kelley plans to paint that at home.
The cabinet has been in her husband's family for a number of years and Kelley is hoping to use it in her dining area.
The color is Sage in Reclaim paint and the photo here does not show the color well at all.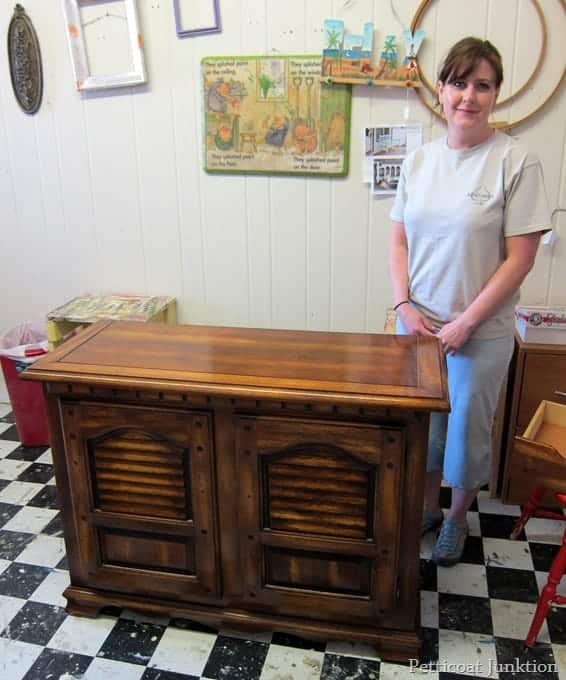 the before
photos of the projects in process…..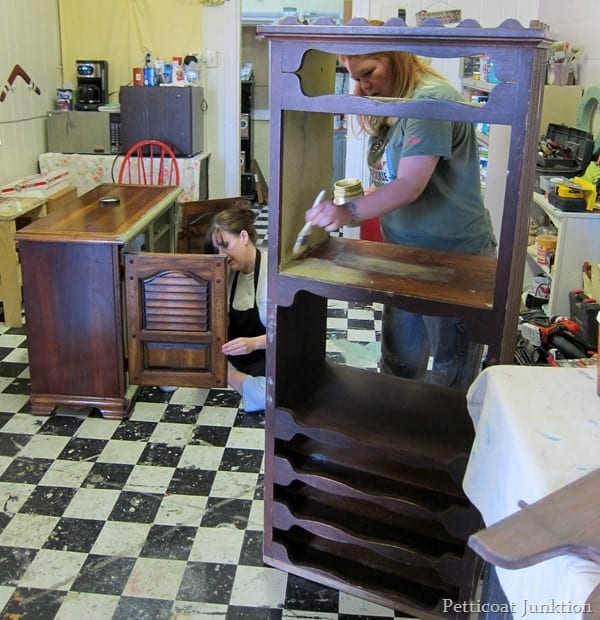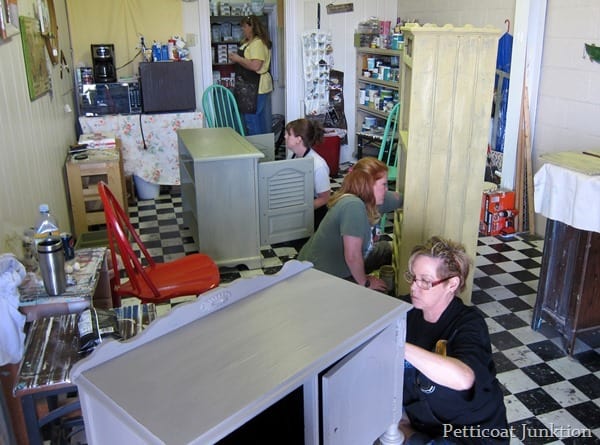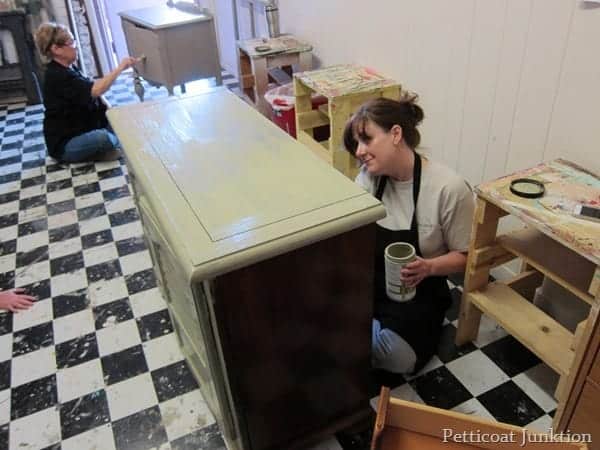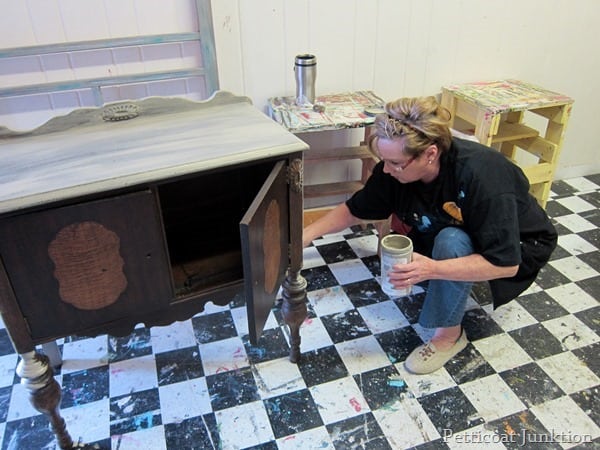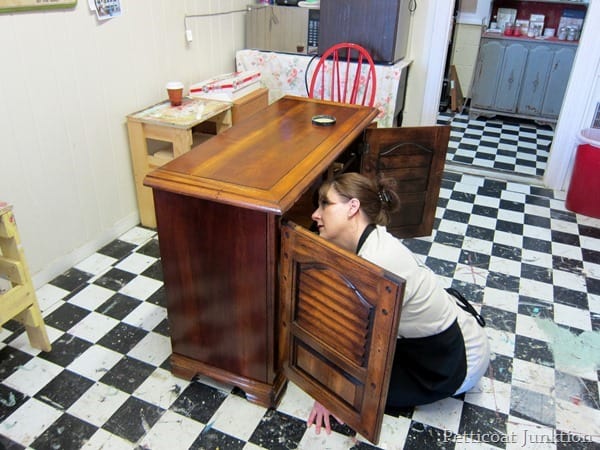 One more look at the finished projects….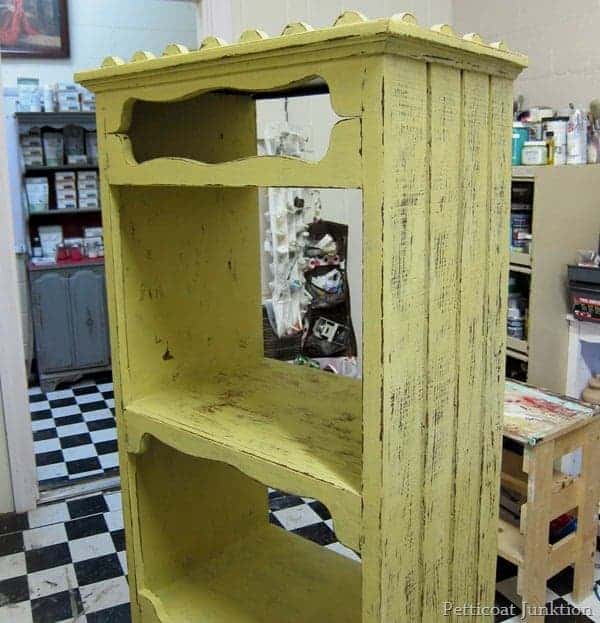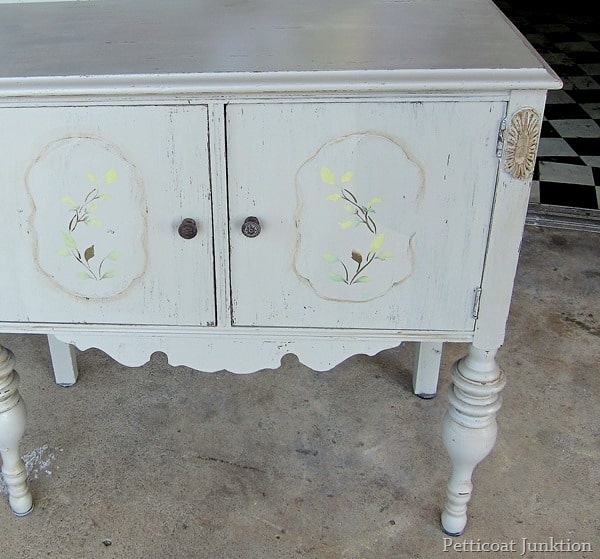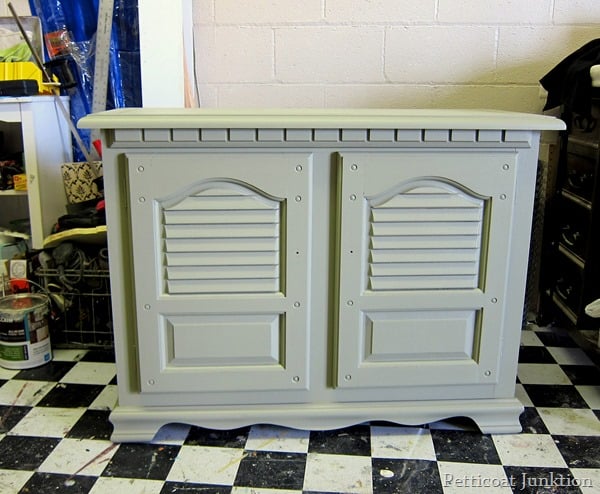 Which project do you like the best?
Leave me a little note below.
I love hearing from you.
You only have to leave your name (first name is ok) and your email address, then your comment.
Your email address will not be shown on my blog.
Thanks for stopping by and have a great week,
Petticoat Junktion Pinterest Boards
Kathy