Sharing Tips I Learned When Teaching Furniture Painting Workshops
This post is for anyone who thinks they can't paint furniture. I used to teach furniture painting workshops and I'm here to tell you "You Can Paint Furniture". It isn't difficult. I have a few tips to share from observing the attendees at the paint workshops.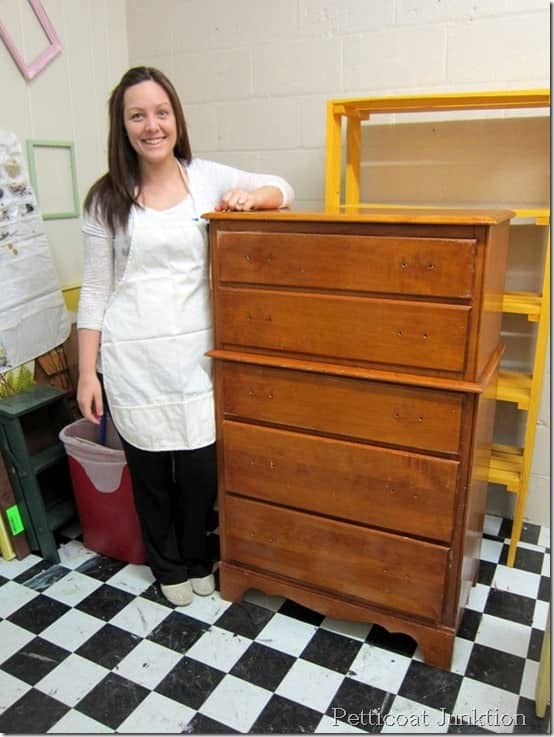 This is Lindsey with her chest of drawers before starting the project.
She removed the drawer hardware at home. I always recommend removing the hardware before painting.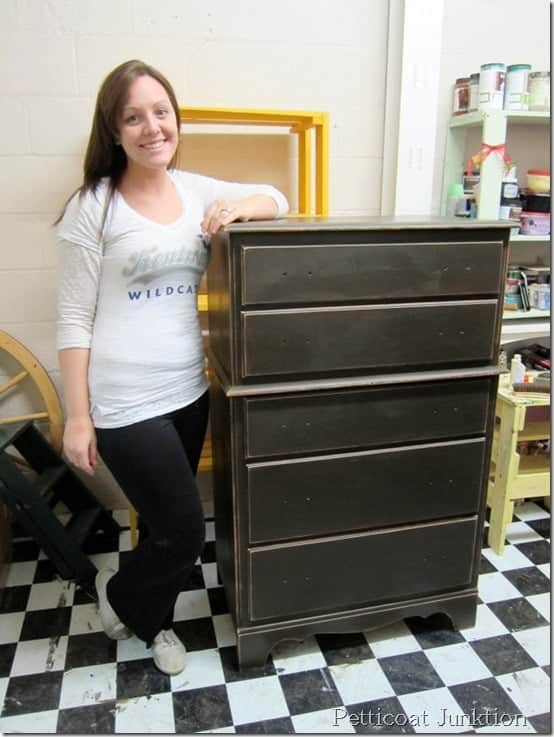 Lindsey chose to paint the chest in Mocha using Reclaim paint. She applied two coats of paint then distressed the edges of the drawers and the chest with a sanding block. She applied Miss Mustard Seed's Furniture Wax to darken the edges of the distressed wood.
The paint dries really fast and the project was completed before the end of the day. The workshop is from 9-3 and we take a break for a brown bag lunch. We also squeeze in lots of talking and some shopping!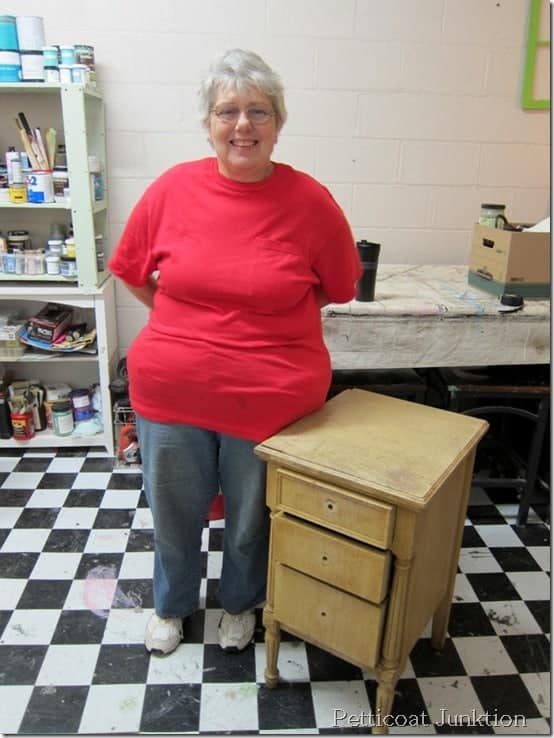 This is Winnie and she brought in the cutest little table. Love the details.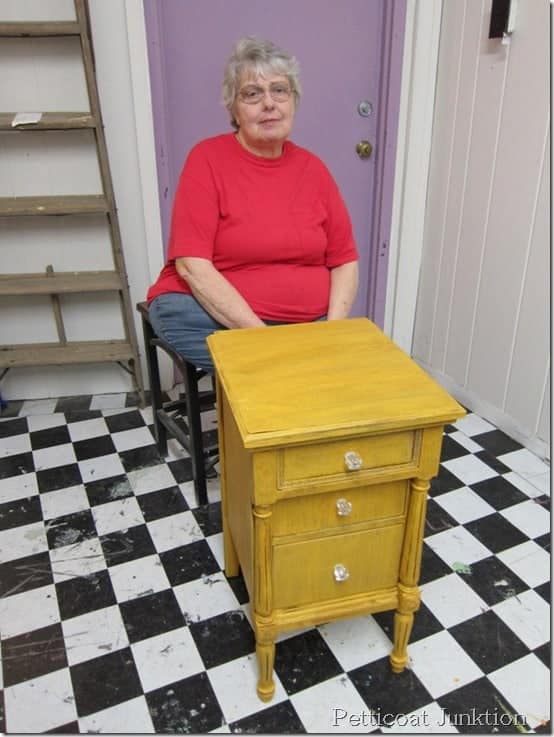 And after. Isn't she a beauty.
Winnie chose to use our new Websters Chalk Paint Powder and do a custom mix. With this product you can use any latex paint and mix it with the Websters to make chalk paint. Now isn't that cool. It gives beautiful results.
She used Caromal Colours Toner to give the piece an aged look.
You Never Know and Petticoat Junktion carry 5 paint lines that consist of numerous waxes, toners, bonding agents, crackle medium, hemp oil, and more.
Now for some candid shots taken throughout the day….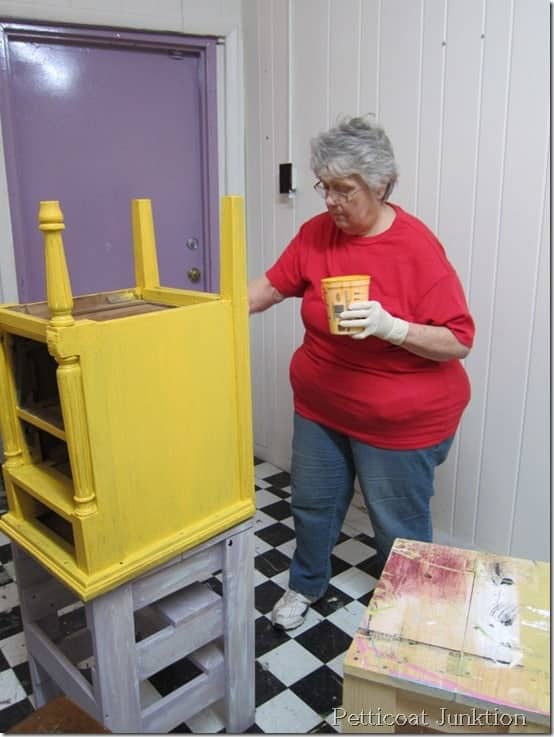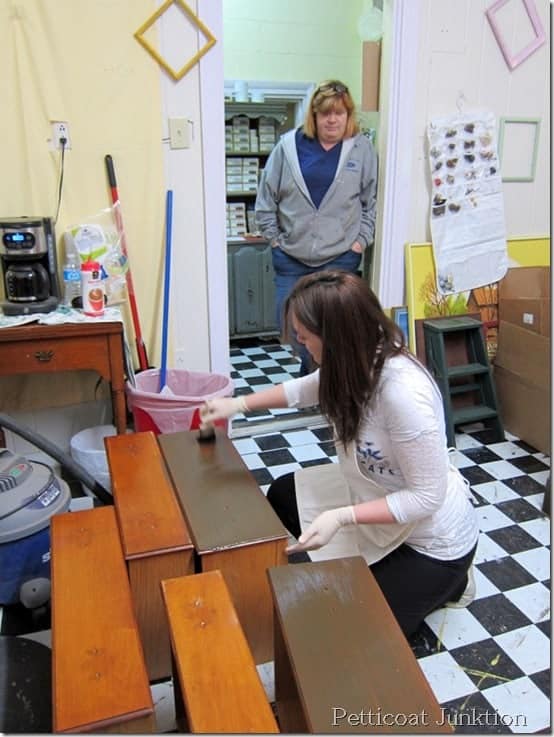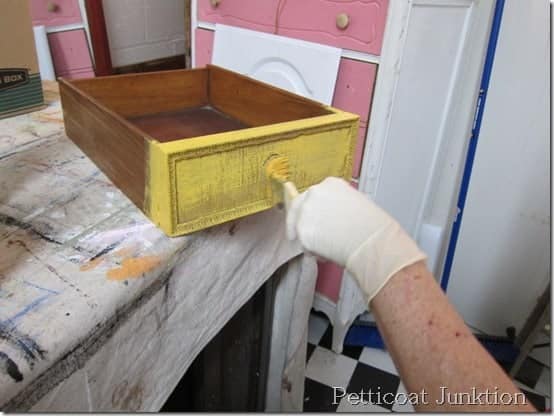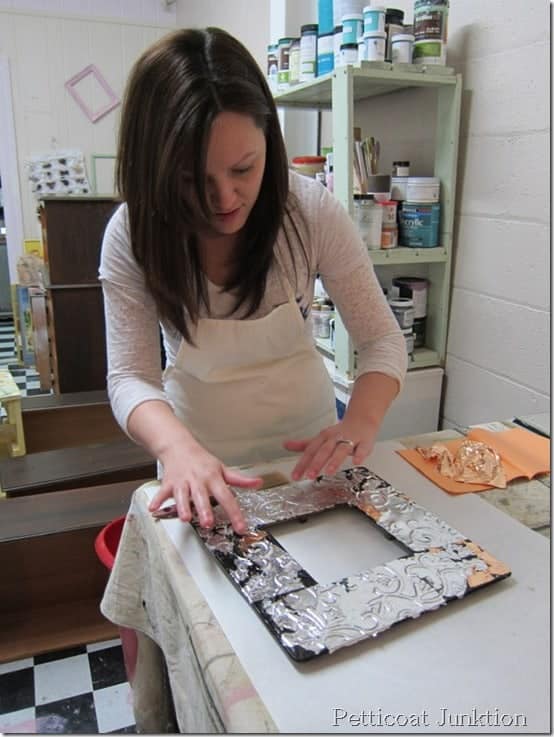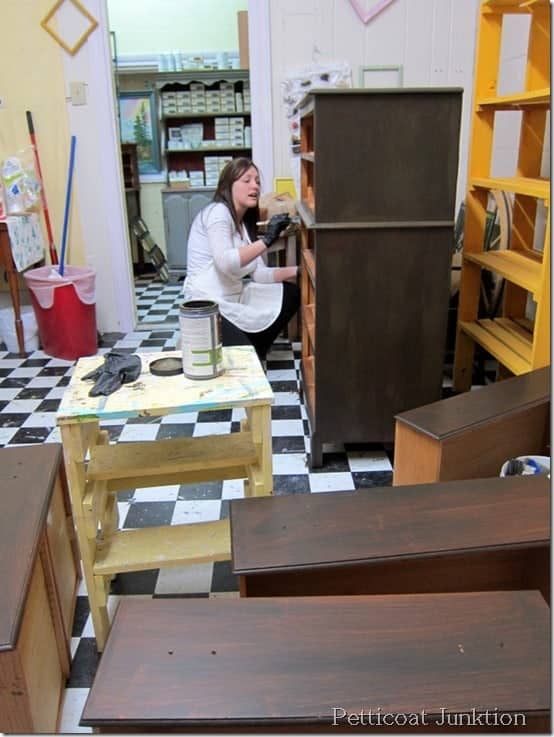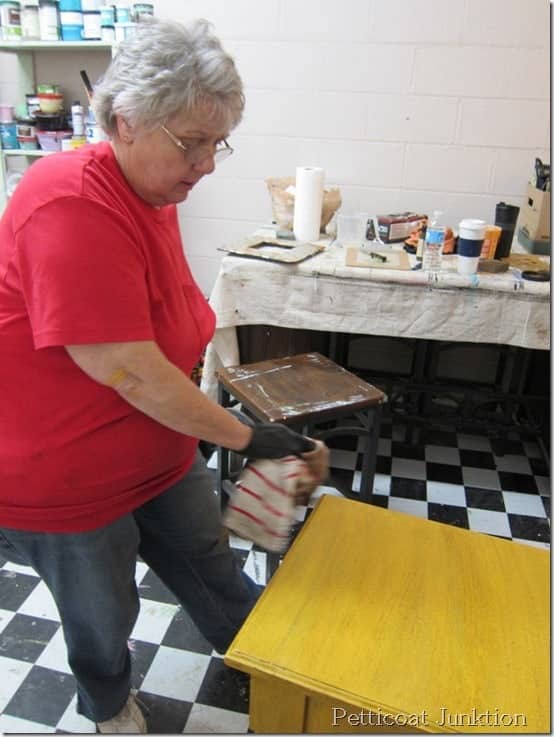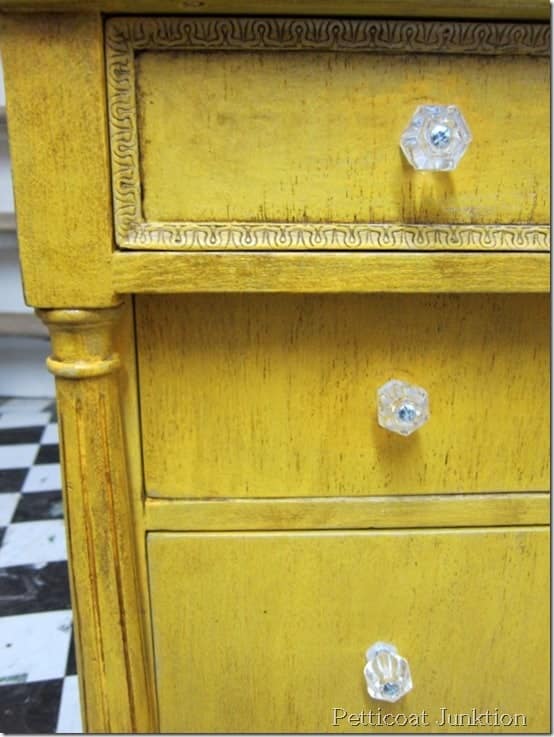 I hope you liked the show.
Thanks for stopping by,
I always love hearing from my readers.