Good Morning Everyone!!
I'm really enjoying our warm weather.
It was perfect for a trip to My Favorite Junk Shop yesterday.
I got a bunch of goodies too.
I'll have to show you what I got next week….or maybe tomorrow…you never know
Over the weekend Sara and I conducted a paint workshop.
It was a blast!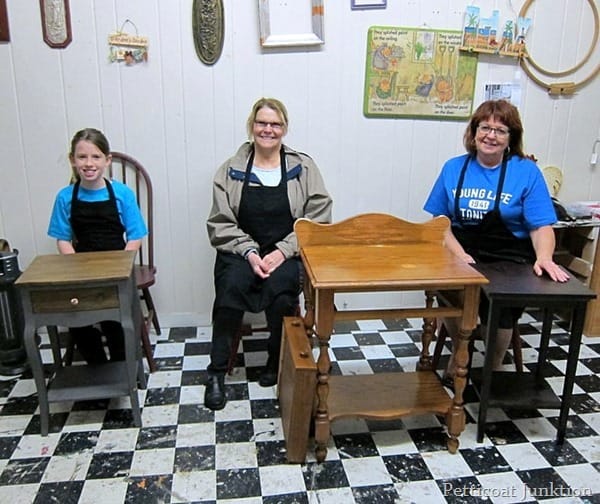 It's the very first workshop where we had a grandmother and granddaughter participate together.
The little lady on the left is Carson, Carolyn is in the center, and Carson's grandmother Lynn is on the right.
Carson was a delight.
She knew how she wanted to paint her table and we got right down to selecting paint colors.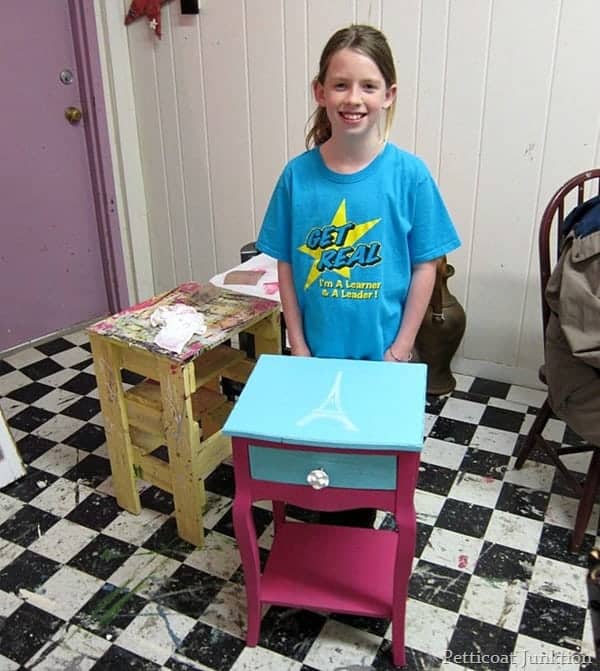 Impressive…right? The stencil is perfect and I love the fuchsia and turquoise paint combination.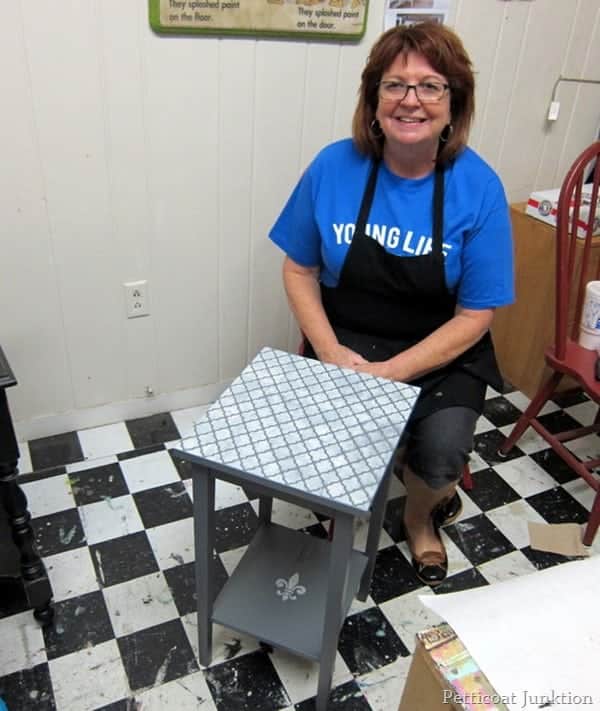 Grandmother Lynn brought in a ho-hum table and worked magic on it with paint and stencils.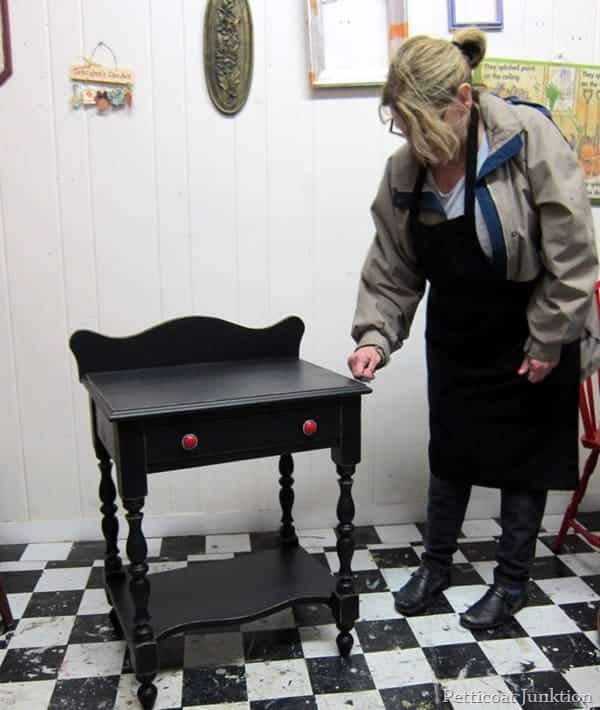 Who wouldn't swoon over Carolyn's black table.
Those red knobs pop against the black.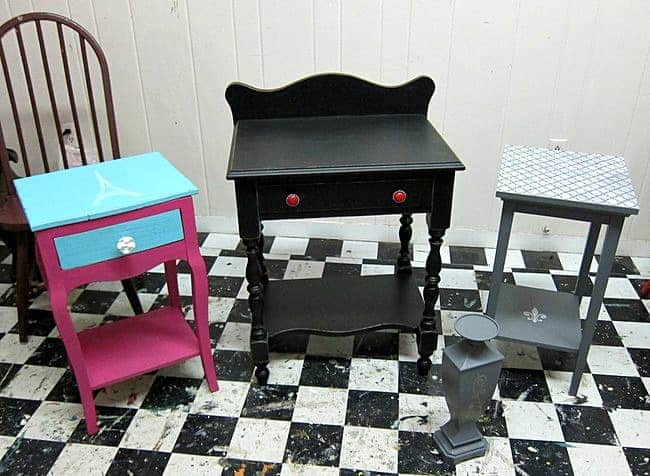 It would be hard for me to pick a favorite from the 3 projects.
Do you guys have a favorite?
I ran short on time writing this post, so next week I'll share the makeover details including products used…and more photos
Leave me a little note below.
I love hearing from you.
You only have to leave your name (first name is ok) and your email address, then your comment.
Your email address will not be shown on my blog.
Thanks for stopping by and have a great week,
Petticoat Junktion Pinterest Boards
Kathy