Well it's cold again.
Spring did officially arrive last week…. didn't it?
Where's the sunshine and the warm breezes?
I made a trip to the Nashville Flea Market yesterday and just about froze!
I came home with a few fun items but no great furniture piece.
I'll share the trip with you tomorrow.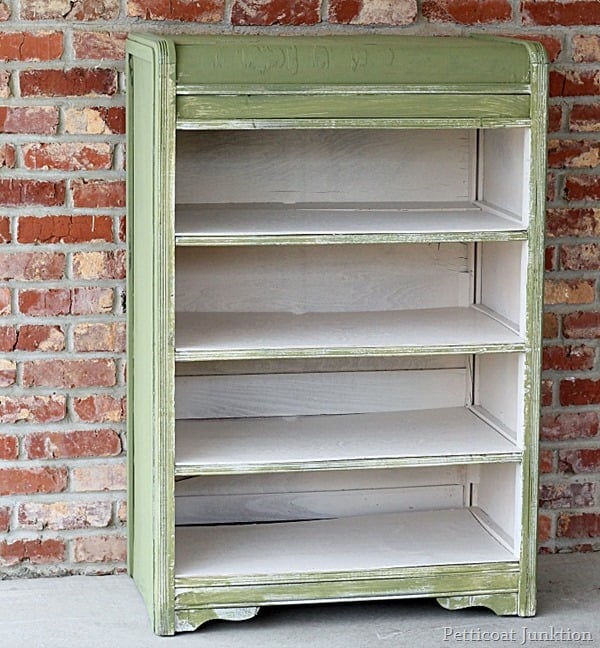 DIY Furniture Makeover
The $5 cabinet from My Favorite Junk Shop is spruced up and ready to hold laptops, modems, routers, blah-blah-blah.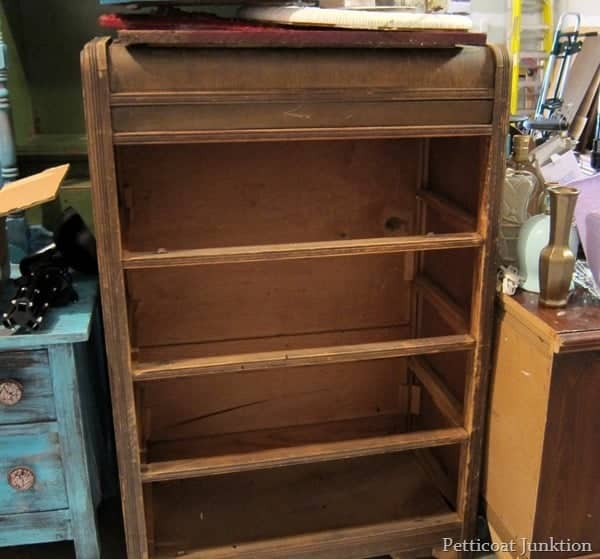 This is how the cabinet looked when I brought it home…a gutted, drawerless, vintage chest.
The veneer was peeling and I removed most of the veneer from the top and one side.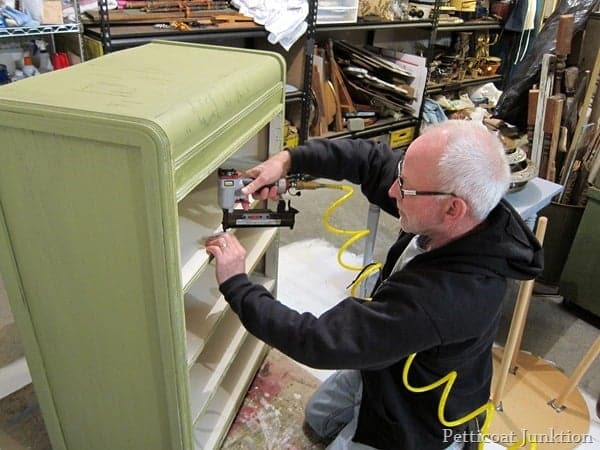 The JTS cut some shelves for me…..I painted them….he attached them to the cabinet with a nail gun.
Don't know what I would do without the JTS.
I wasn't around when he was cutting the shelves so no pics of that.
I used Miss Mustard Seed's Milk Paint in Boxwood for the outer casing.
I lightened the dark green shade of the Boxwood with MMSMP in Ironstone.
Since the cabinet was a mixture of stained veneer and raw wood (where the veneer was removed), I knew the paint would not chip evenly so I added the MMS Bonding Agent.
The inside and the shelves are painted with Off-White Reclaim.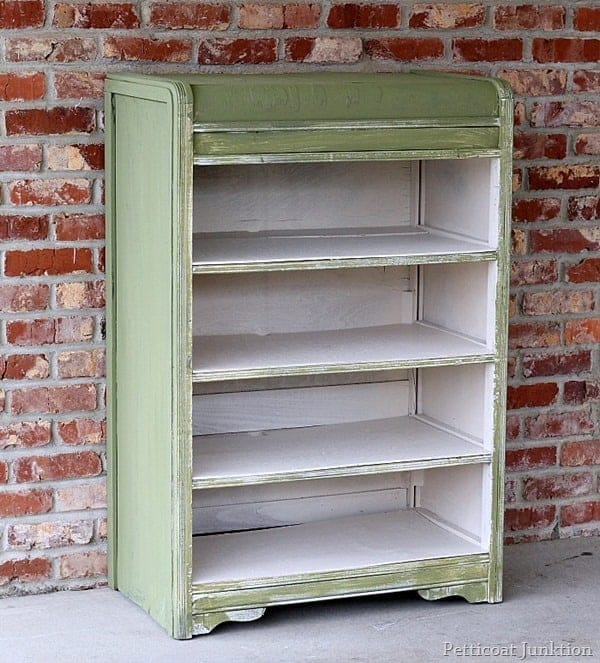 I wanted the cabinet to be rough and shabby looking…and it is
The plan is to pair this piece with the White Desk and Chair I painted last week.
I'm hoping to organize all of our computer stuff.
It will probably still be a mess. Cords everywhere!!!
I'll give you a peek at the set-up once I get everything organized.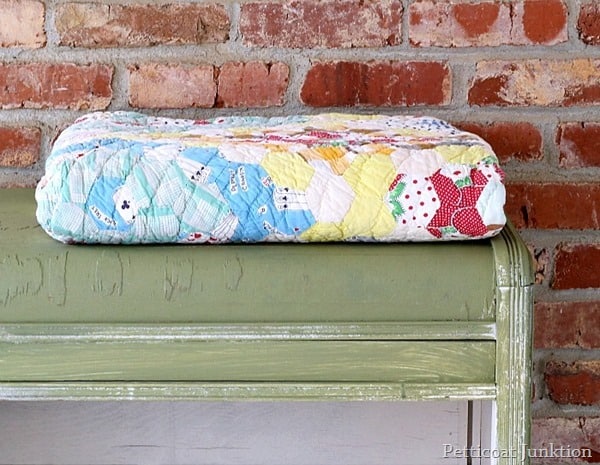 Is the cabinet too shabby for you?
If it is….that's ok….I understand completely…..
Leave me a little note below.
I love hearing from you.
You only have to leave your name (first name is ok) and your email address, then your comment.
Your email address will not be shown on my blog.
Thanks for stopping by and have a great week,
Petticoat Junktion Pinterest Boards
Kathy
linking to these parties….
Thrifty Décor Chick…..Funky Junk Interiors….Tip Junkie