Refresh Paint Color Using Hemp Oil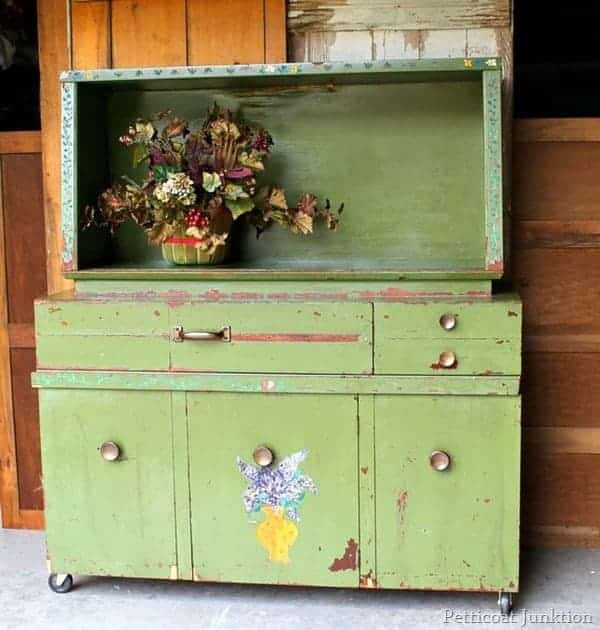 Green Folk Art Cabinet
I introduced you guys to this cabinet yesterday.
I promised to have her cleaned up and ready for show by the end of the week and I beat my estimation.
Rarely am I ahead of schedule!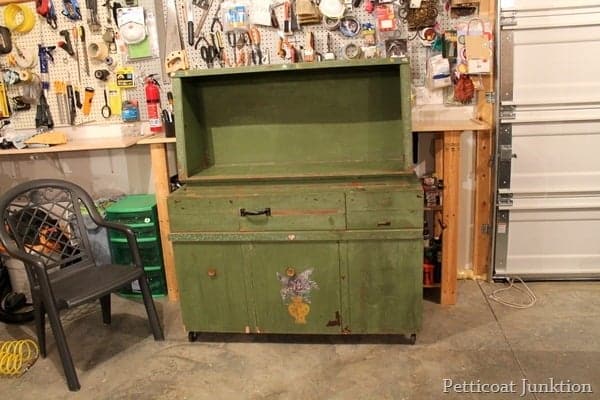 This is how she looked when I found her at the Nashville Flea Market.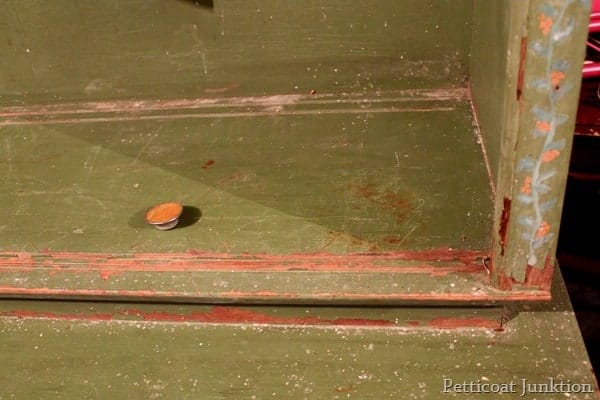 A closer look….she was really dirty and the paint was chipped and faded.
I liked the chippyness, the color of the paint, and the painted details.
I got out my shop vac and the Simple Green and went to town.
It took me a couple of hours to get the cabinet clean inside and out.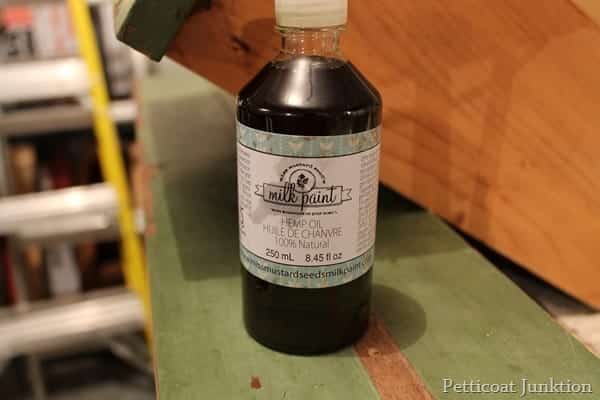 After she was cleaned up I used Miss Mustard Seed's Hemp Oil to bring the paint color and the exposed wood back to life.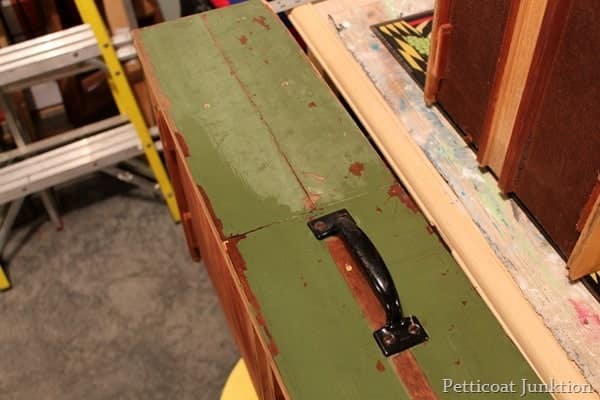 This photo shows the drawer front where I started rubbing the hemp oil into the paint. You can see an obvious difference between the area with hemp oil and the one without.
What a difference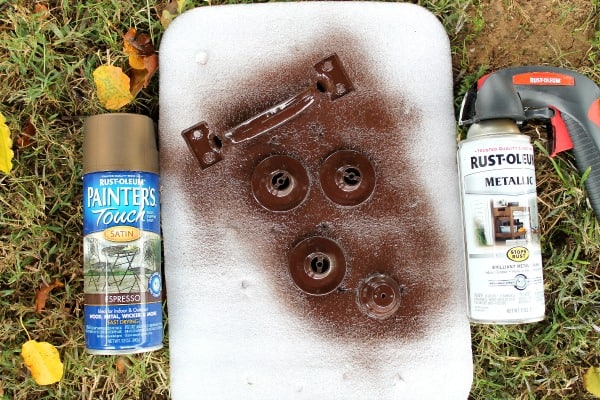 I went through my hardware stash and selected larger knobs for the doors and found a replacement knob for the right side drawer.
I used Rust-Oleum Satin Expresso and Rust-Oleum Metallic Antique Bronze spray paints.
It works best to spray paint the knobs on the backside first.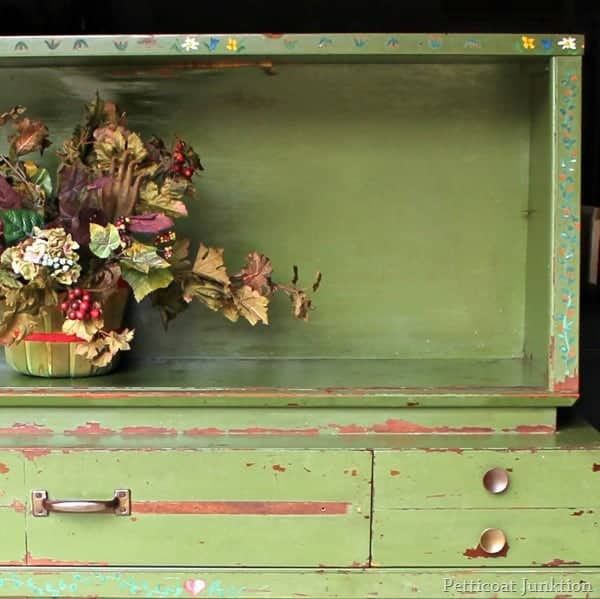 I wish I knew the history of the cabinet and who the person was that lovingly painted the floral designs.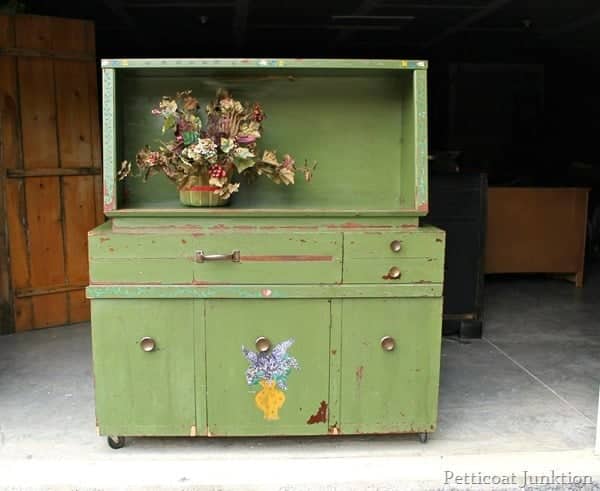 So I didn't repaint this piece.
I love her just like she is.
I'll put her in the shop and if she doesn't sell….. then I might re-paint her.
What do you think of her now?
Please leave a comment below. I love hearing from you.
If you don't have a blog….that's ok…you only have to leave your name (first name is ok) and your email address, then your comment.
Your email address will not be shown on my blog.
Thanks for stopping by and have a great week,
Kathy
linking to these parties….
Amaze Me Monday…..Stone Gable Tutorials,Tips,And Tidbits
DIY Sunday Showcase……Throwback Thursday
Thrifty Décor Chick…..Funky Junk Interiors….