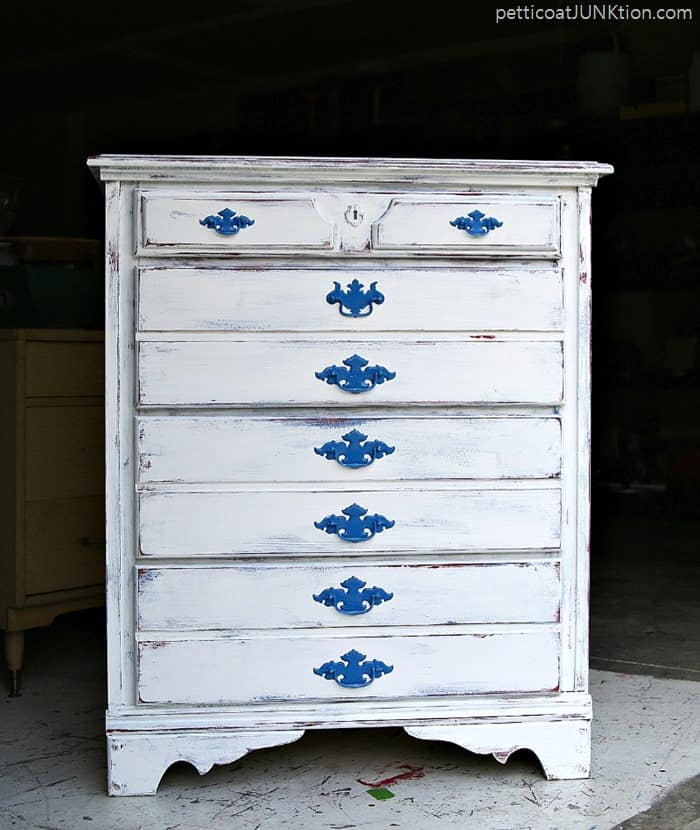 Layered Paint Project
Well, I couldn't stand it. So I worked on the dud. I know most of you commented favorably on the Red White Blue Furniture Makeover Is A Dud post but the more I looked at the chest of drawers the more I hated it. If you guys missed the post you can click that pink post link above and get a look at the dud.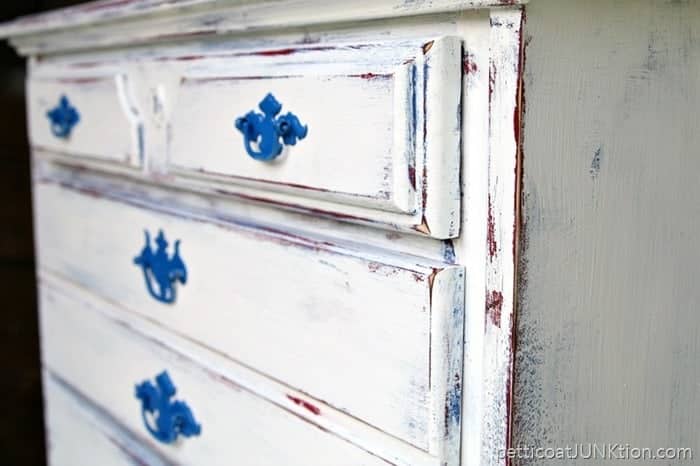 I still haven't posted the layered paint project technique but I will next week. I hate to write a tutorial if the project doesn't go well but I will on this one. One of the problems was that the only white paint I had in my stock was a semi-gloss. I should have known better but I didn't want to go to the store and get anything else. I'm lazy…and cheap. So the semi-gloss was super shiny and it also was a little thick. The JTS and I had to go to Home Depot for something and I grabbed a can of flat white!! I'm really loving the flat finish for furniture.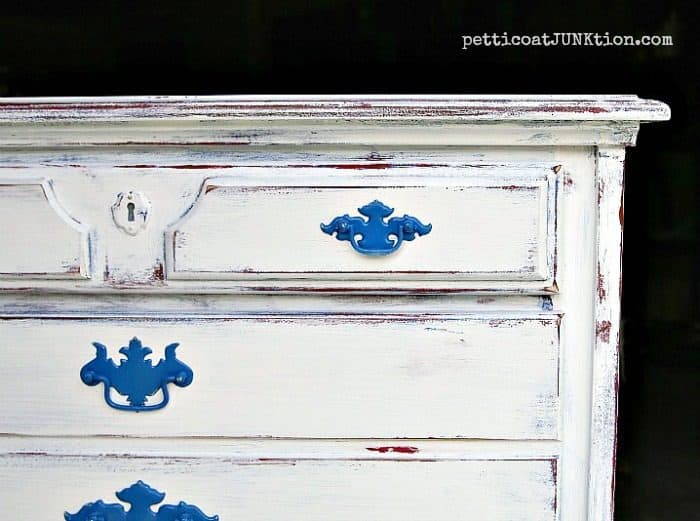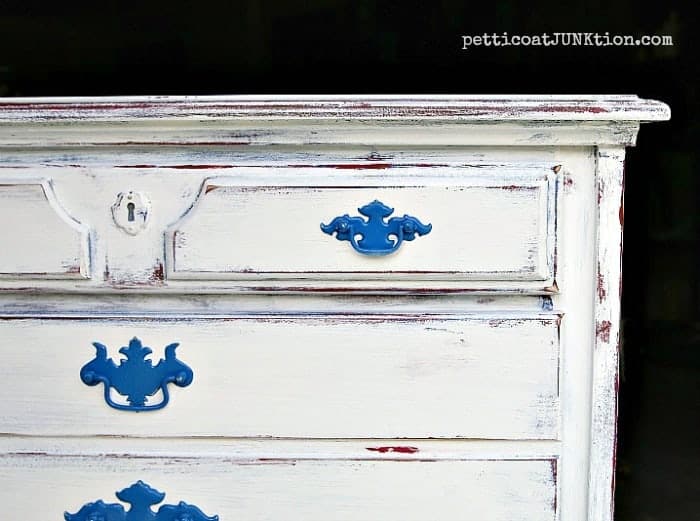 I also got a can of blue spray paint for the hardware. The blue happened to match the blue I used for the second layer of paint. How perfect is that. I like painting hardware. I don't find it tacky at all. I do like to work with the original hardware and leave the finish as is when appropriate for the furniture makeover.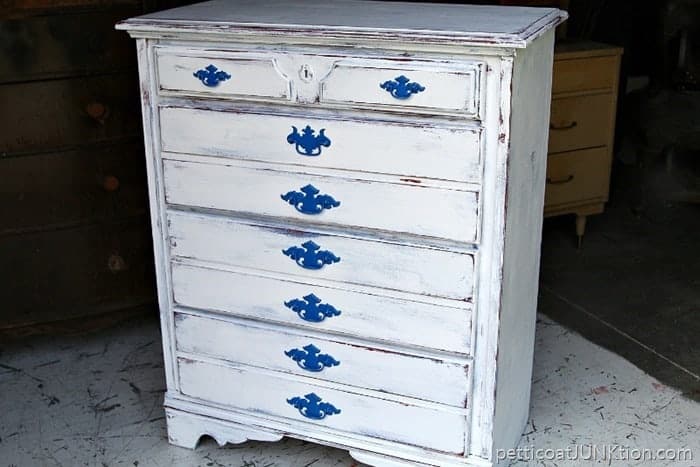 After I painted the whole thing again with flat white paint I distressed…….lightly!
How do you like it now? Better? Or did you like the first makeover?
The $100 Lowes Gift Card Giveaway winner has been randomly selected and emailed. If I don't get a response within 48 hours of emailing the winner I will have to push the button on the Rafflecopter and select another winner. Please check your emails.
That's it for me. Have a great day!
Petticoat Junktion is a participant in the Amazon Services LLC Associates Program. As an Amazon Associate I earn from qualifying purchases.