disclosure: affiliate links may be used in this post.
Day 4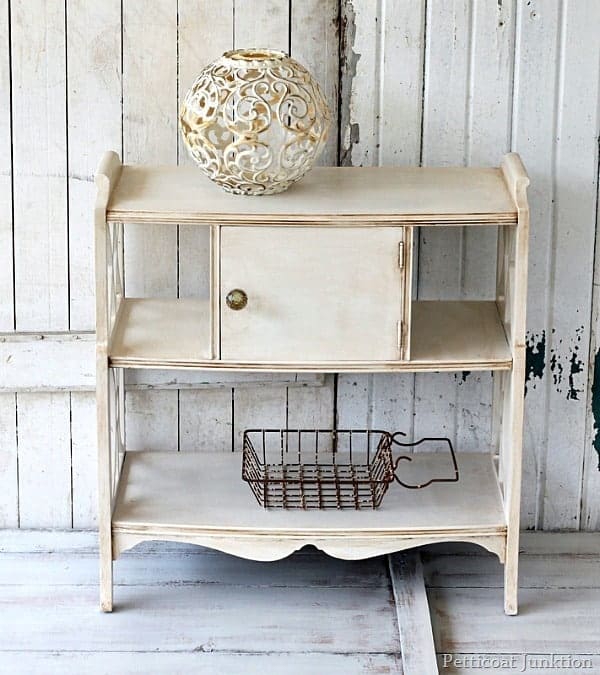 White Painted Table with Antiqued Effect
On Day 2 of "5 Days of White Furniture" Andrea asked why I didn't use Caromal Colours Toner instead of sanding.
Well Andrea…this one's for you.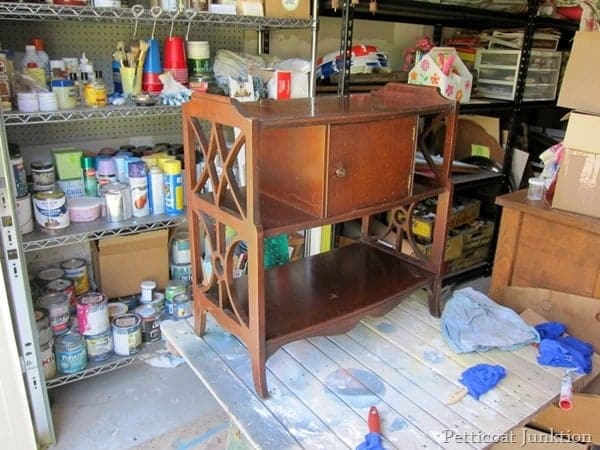 We've been using this table in our den.
It was purchased at a flea market / antique shop in Nashville many years ago.
I was ready for it to be white.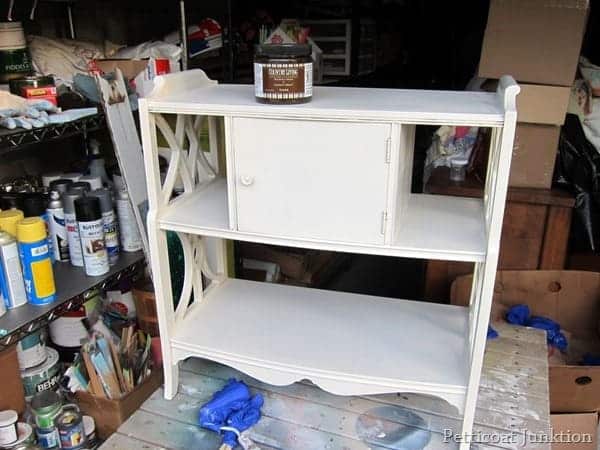 I painted it with Reclaim in off –white and then applied Caromal Colours Toner for an antique or aged effect.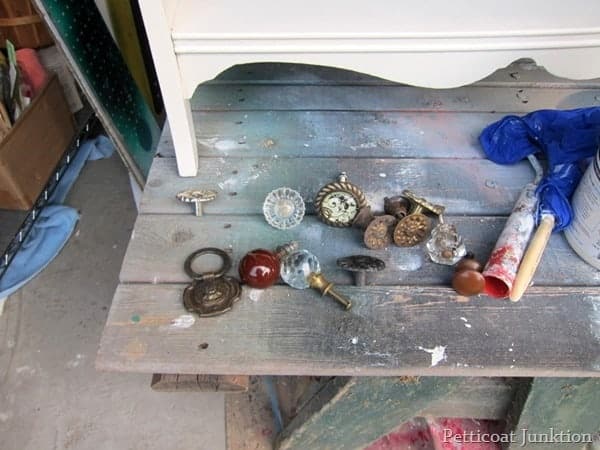 The knob didn't make a statement so I went through my stash of old and new knobs and tried several till I was happy with the look.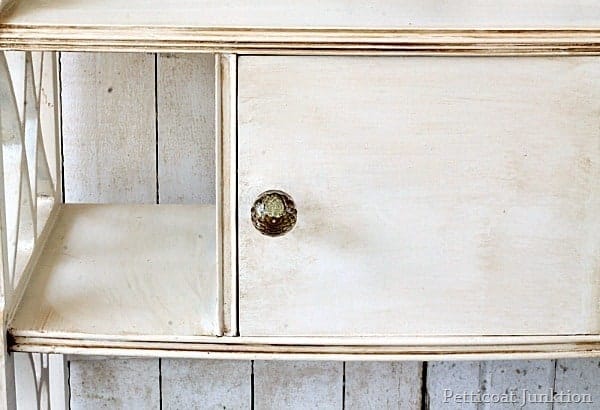 I ended up with a glass knob that I purchased at Habitat Restore a couple of years ago.
I managed to get several at a very cheap price.
I think this is the last of them but it was perfect for the table.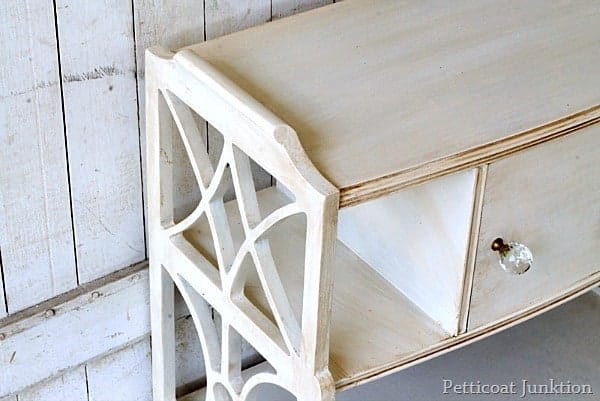 I didn't sand this one….just applied toner.
For a full tutorial with photos and step by step instructions refer to this post…
Tutorial-How To Antique Painted Furniture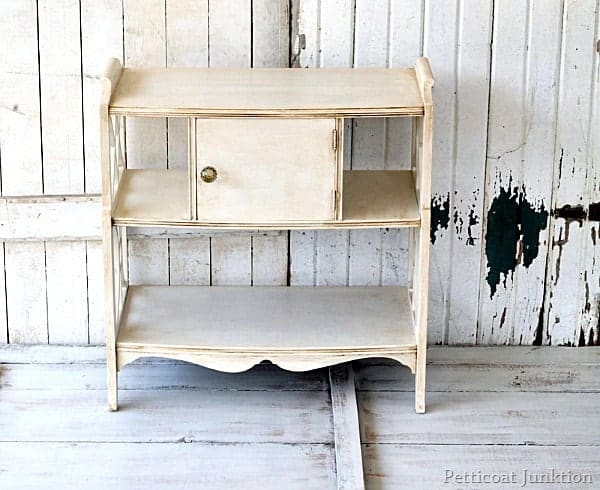 The antiquing process is really easy and doesn't take any time at all.
find the toner in my Etsy shop here….Caromal Colours Toner.
Tomorrow is the last day of the white furniture marathon then I promise to share lots of junkin' trip photos next week.
Leave me a little note below.
If you missed the first three days of white furniture here are the links….
Day 1 Shabby Chic Table / 5 Days Of White Furniture
Day 2 Cottage Chic Magazine Table / 5 Days Of White Furniture
Day 3 MMSMP Cedar Chest / 5 Days Of White Furniture
Our  Elements of Summer Tour started yesterday….
thirty Home Décor and DIY Bloggers for 5 days of inspiration…woohoo!
My tour day is Thursday.
Links to all the blogs are listed below but the tours are only linked up through today!
Monday

Tuesday

Wednesday

Thursday

Friday



Thanks for stopping by and have a great week,
Kathy