The star of the show today is the JTS.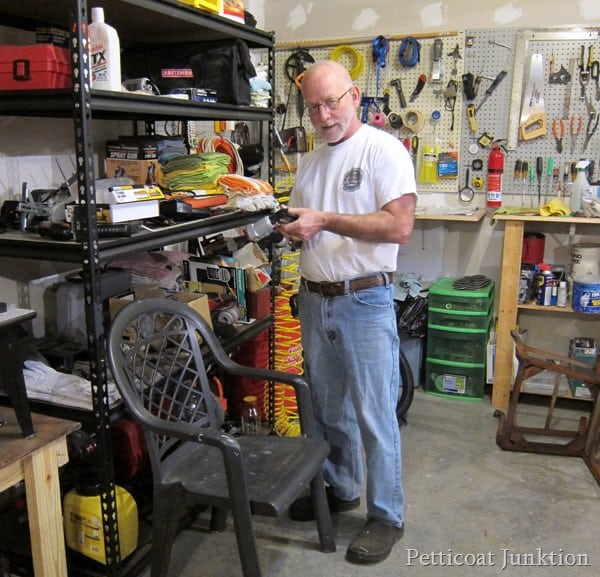 For you newbies here, that's short for "Junktion Technical Specialist"…aka hubby.
He did some work on a project for me back in November.
In this photo he's getting the nail gun ready.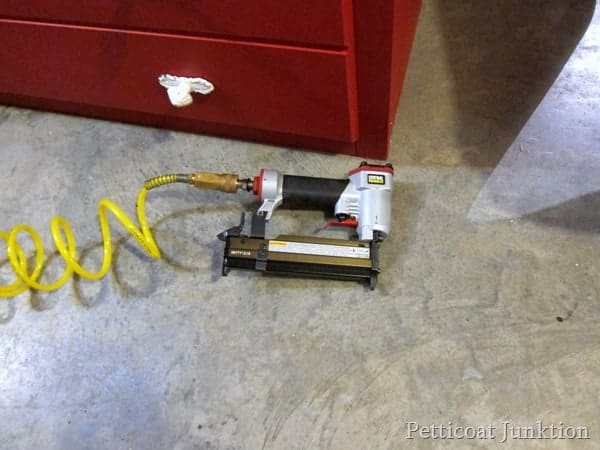 It's ready!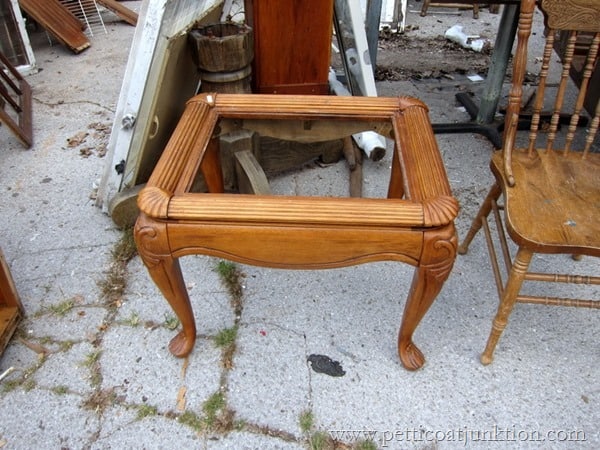 I bought the table minus top at My Favorite Junk Shop….$5.
It had a glass top at one time but it was either broken or lost.
That's okay because I'm not a fan of glass top tables.
The JTS cut a wood replacement table top for it but as often happens…I missed that photo opportunity.
Here he's running wood glue along the rim where the wood top will sit.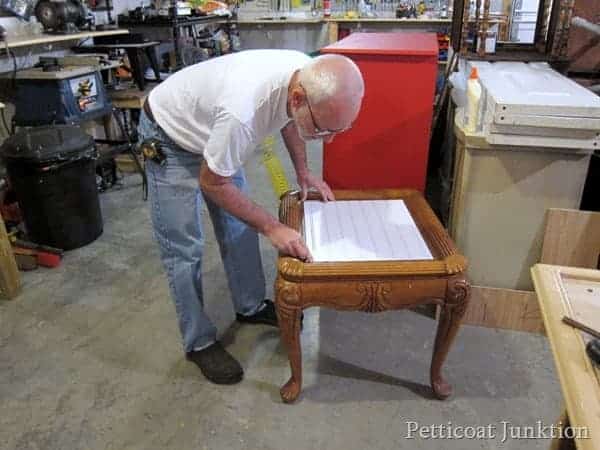 The wood we used is really fake bead board.
The panel comes in 4ft.x8ft sheets and we got it at Home Depot.
We just happened to have a couple of sheets on hand for projects like this one.
I also use them for photo back drops.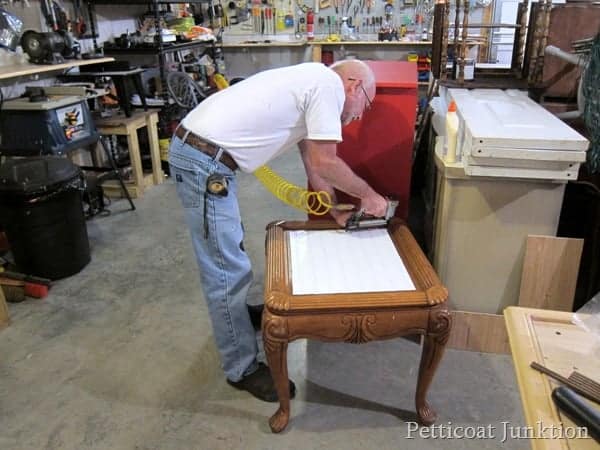 For double insurance he nailed the top in place using the nail gun.
As I said that was back in November.
I'm finally painting it!
Hope to have it done before the end of the week but no promises.
As for my group presentation yesterday it went pretty good.
I flubbed up just a little but my group members nailed it.
I was pretty darn nervous but not as bad as I expected.
Your kind comments and support really helped.
I kept thinking about some of them while sitting and waiting for our presentation time.
Thanks, Kathy

Follow Petticoat Junktion on Facebook, Instagram, and Pinterest  by clicking any of those pink links.Thanks!
linking to these parties….
Funky Junk Interiors….Inspiration Monday…The Handmade Hangout
Tatertots&Jello …Miss Mustard Seed…Savvy Southern Style
Tutorials & Tips Linky Party