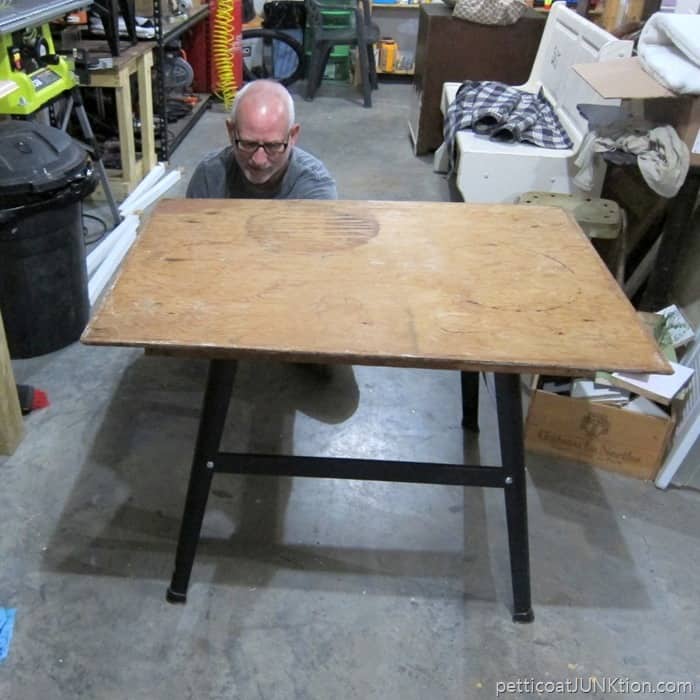 Reclaim Project
Yep, that's the Junktion Technical Specialist (hubby, aka The JTS) behind the table. He had to work hard on this project. Sometimes it's the "easy" projects that turn into hard projects.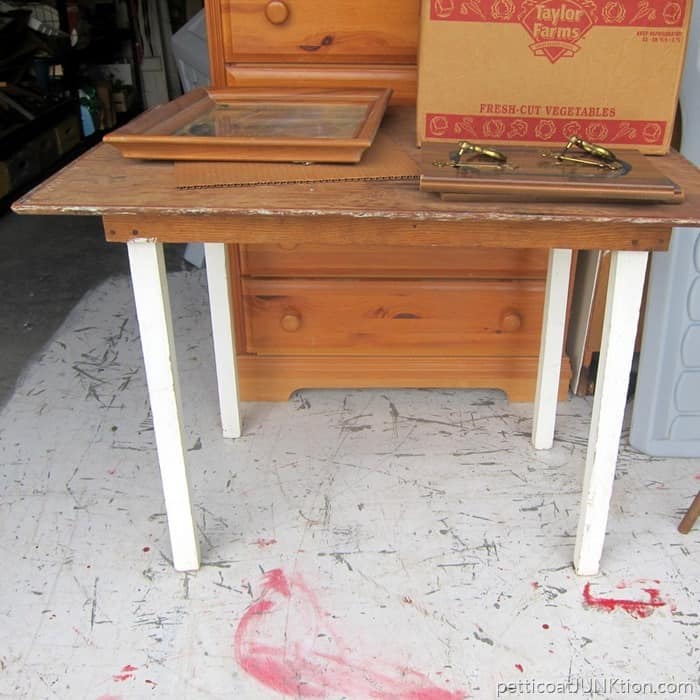 Auction Table
The rustic table with white legs was an auction purchase. The JTS paid $2 for the table. Now it doesn't look like a lot but it did have potential. The table top looked all out of proportion to the white legs. The legs were too long or too skinny or too …..something. But the top was worth spending time on.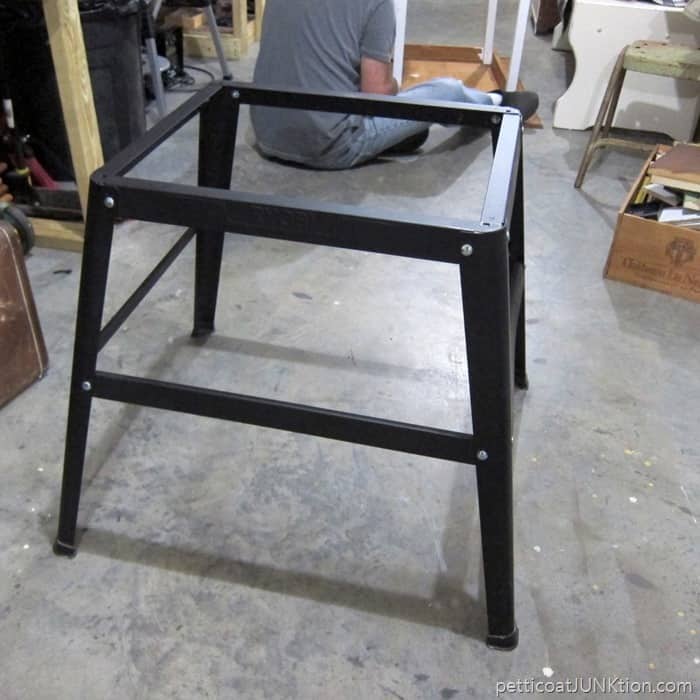 We had a reclaimed table saw base that was in perfect condition. I set the auction table over the saw base and it was a match made in Heaven.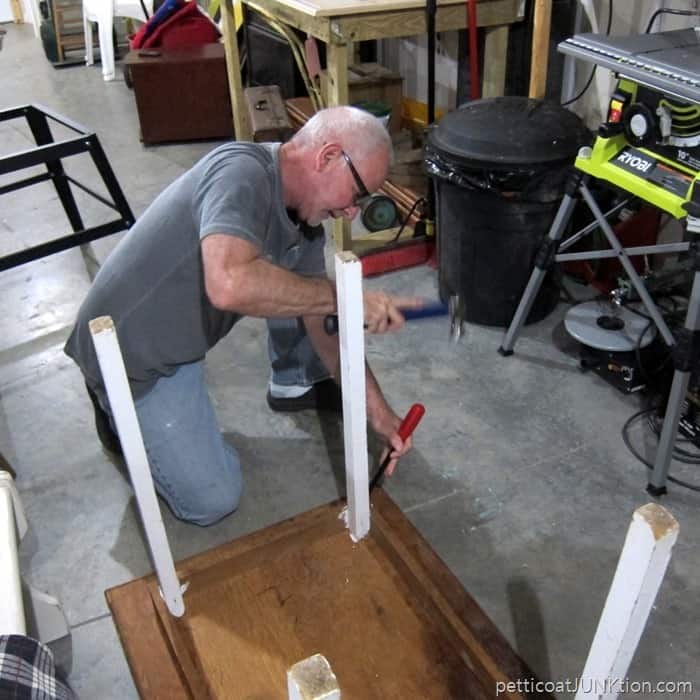 The JTS went to work taking the white legs off of the top. The job turned out to be a little harder than expected. The legs were nailed on instead of screwed on. The long nails are a lot harder to take out than screws are.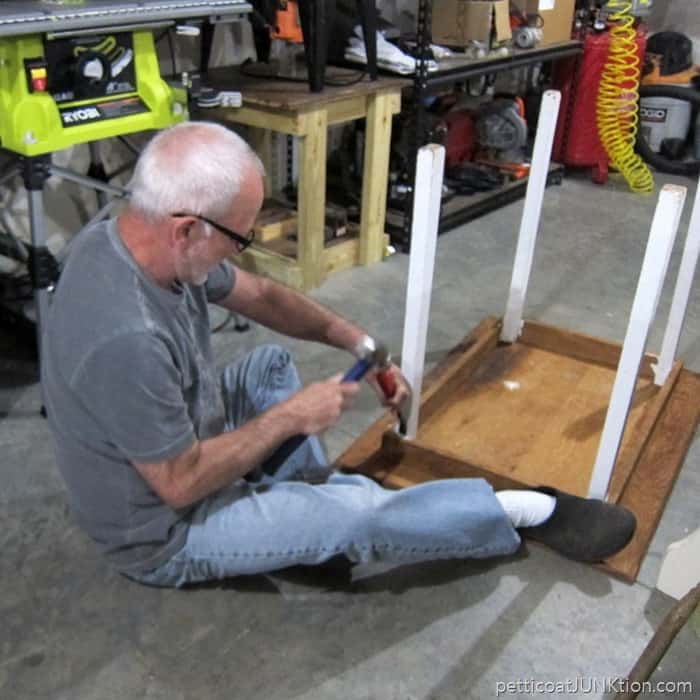 The JTS probably worked for a good hour if not more removing those legs.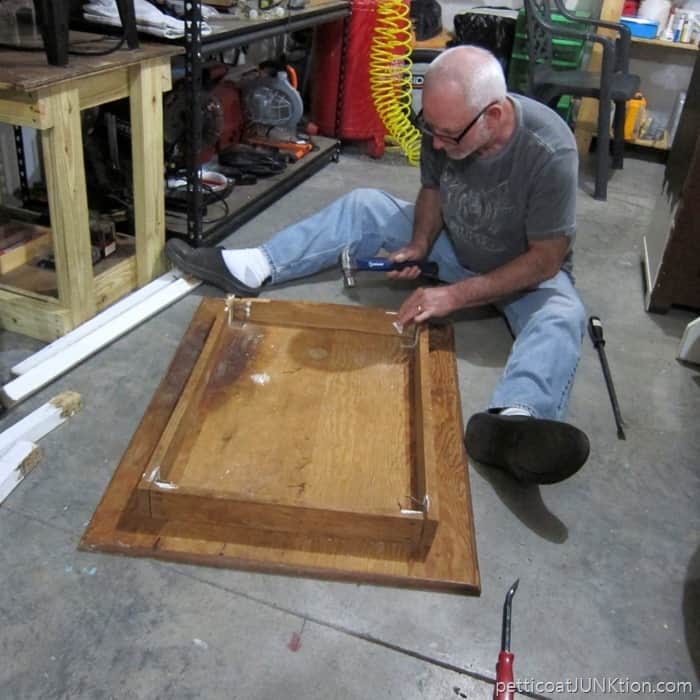 Some of the wood on the table apron split but a little wood glue took care of that.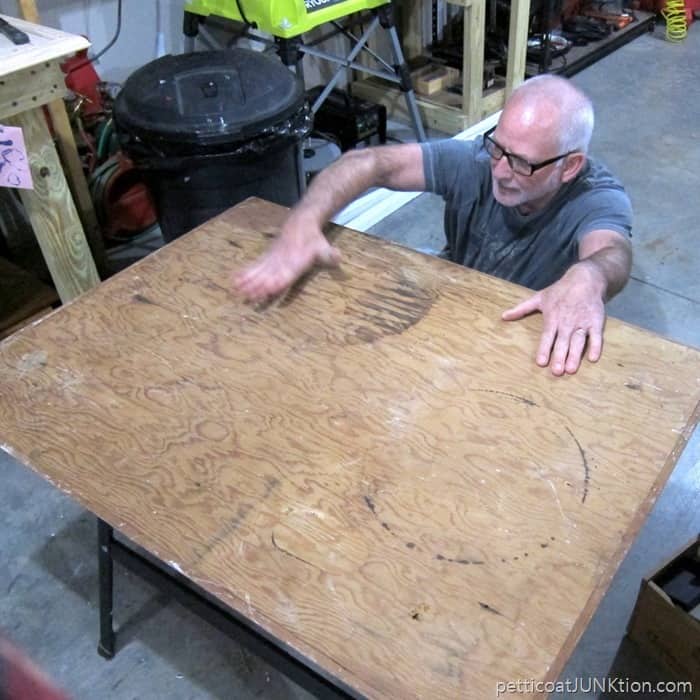 Next he just set the table top on the table saw base. The table apron (or skirt) slipped perfectly over the metal base….just  like they were made to go together!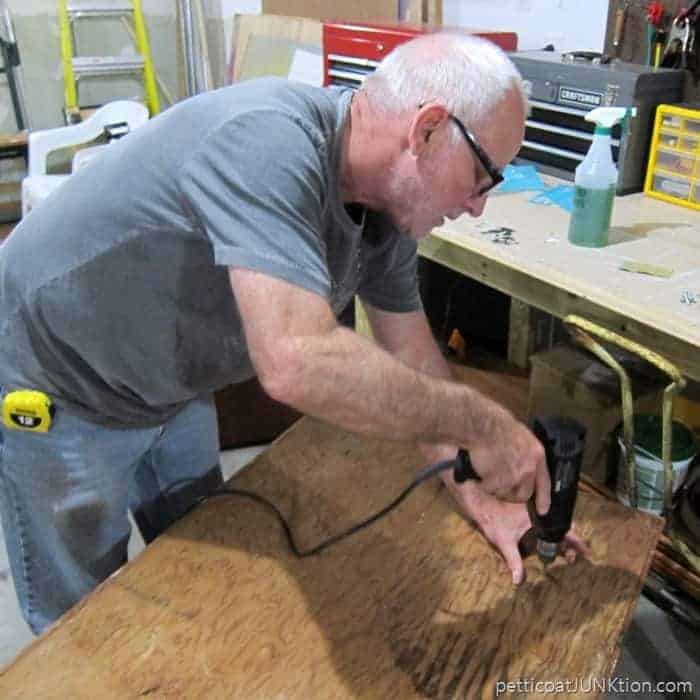 The JTS drilled holes in each corner then countersunk the screws into the top. That means the screw heads are level with the wood top, or just a tad lower than the top. After I paint the top the screws shouldn't be noticeable at all.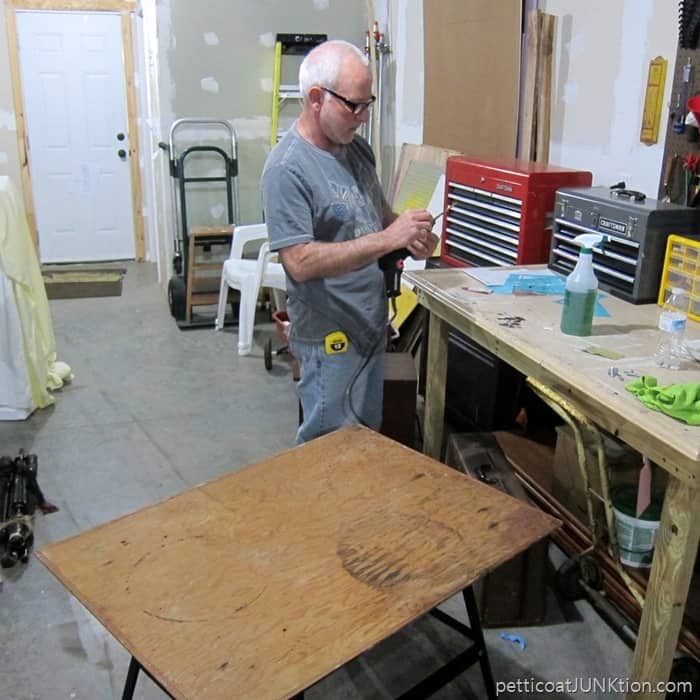 All finished. The JTS works wonders! I know you girls are jealous. Now I have to decide how to paint the table. The legs are going to be repainted. I'm not sure what type paint or how they will look when I get finished. I just know they look too new right now. Don't you guys think the table looks much better already. Those white legs were just too long and skinny.
That's it for today. Maybe I can get the table painted this week. Keeping my fingers crossed. Tomorrow I have the tutorial on the pink dresser from last week. You guys are going to be surprised when you see the distressing technique.
You can see the finished table project here...it's a winner.....Weathered Wood Finish For $2 Auction Table.
Have a great day and I'll see you tomorrow.