Sandy Hook Snowflakes
Good Morning All
Oops, Good Afternoon,
That's what happens when you sleep the day away.
My  friend Maryann at Domestically Speaking had a wonderful post about making paper Snowflakes For Sandy Hook.  I've wanted to do something for the community of Newton, Connecticut but just didn't know what. That's why I was glad to hear about this project.
The following info is courtesy of Maryann at Domestically Speaking.
Parent-volunteers are working hard to welcome the students back to school by creating a winter wonderland with the entire school decorated with as many unique snowflakes as possible.
They have asked for people to make snowflakes, being as creative as possible, remembering that no two snowflakes are alike.
Doesn't this sound like a great idea. Just thinking that this small project, so easy and simple, but with a piece of my heart attached to each snowflake can bring a smile to just one little face makes me tear up.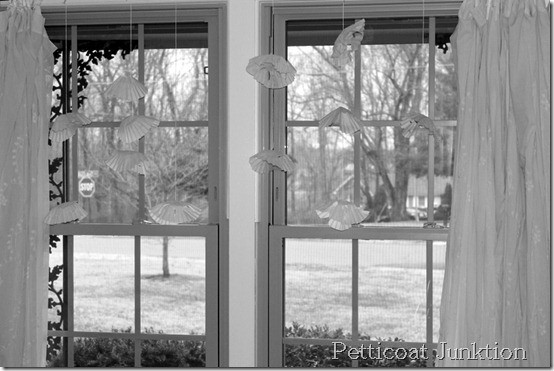 It was just yesterday while my granddaughter Tenley was spending the day with us that we created these snowflakes to hang in her room. Making snowflakes has become a yearly tradition for us. This year Tenley wanted to hang them from the curtain rods instead of sticking them on the windows and walls, so of course that's what we did. They turned out really cute. We make our snowflakes out of coffee filters. I know when I tell Tenley about the paper snowflake project she will be eager to help.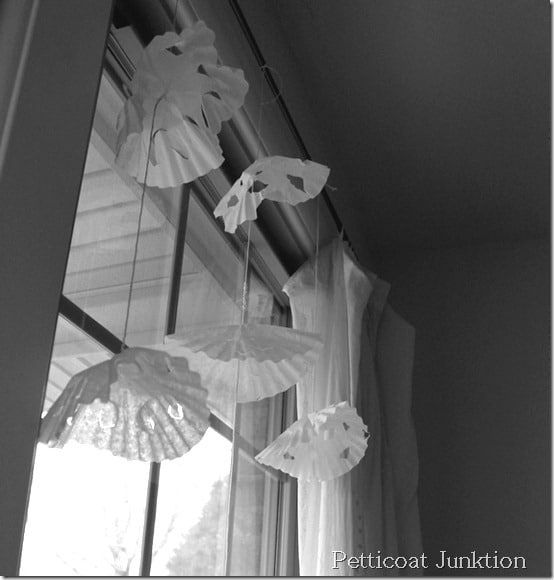 Please share the Snowflakes For Sandy Hook project on facebook, twitter, blog posts, etc.
Help create a Winter Wonderland for the students of Sandy Hook.
Thanks for stopping by,