Holiday Decoration for Easter
I don't do much decorating for Easter but a junky find inspired me to create this Easter craft. I didn't have a single holiday decoration for my table or anywhere else until now.
My junk find light fixture is perfect for little displays and when Easter is over I see a white vignette….or maybe a solar light?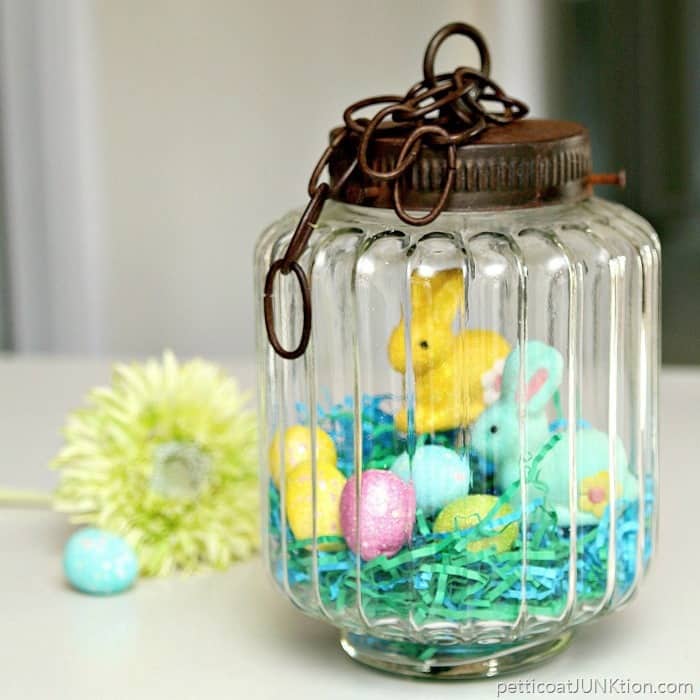 Make An Easter Craft Using A Reclaimed Light Fixture
How about all that color and a bit of sparkle too.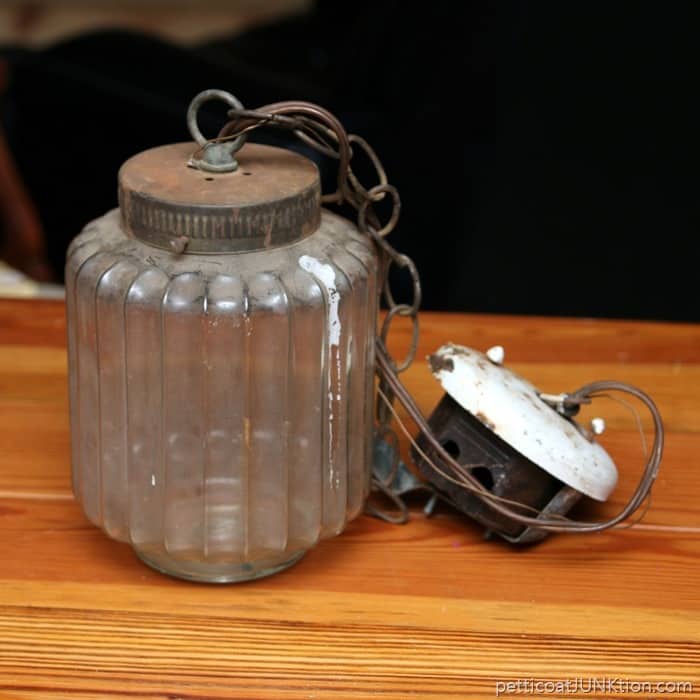 I found the hanging light fixture at a new thrift/junk shop. At least the shop is new to me. It could have been there for a while because it is in an area of town I don't' frequent very often.
I bought the light fixture a few months ago and haven't visited the shop again. I need to go by and see of the shop is still there!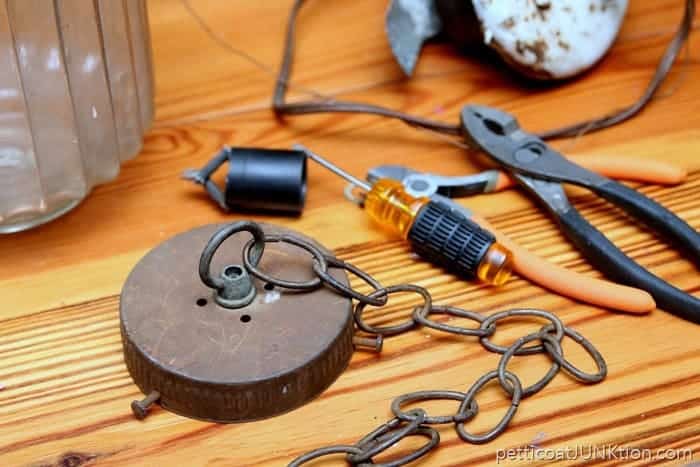 The fixture cost $5 and I thought that was a good deal. I was perusing the junk shelves in my workshop looking for a small project to work on and came up with the fixture. I removed all of the electrical parts from the fixture using wire cutters and a screwdriver.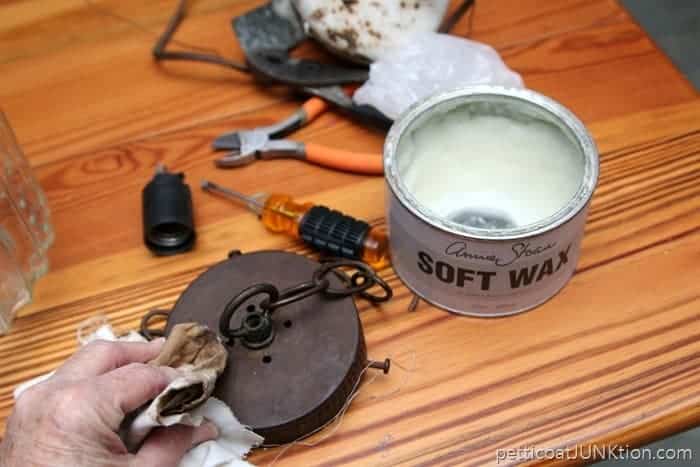 Then I washed the dirty glass globe and applied clear wax to the rusty top and chain. The wax keeps the rusty stuff from coming off on your hands and gives a little shine to the top. I use wax on all kinds of stuff. You need to keep a can in your cabinet. Any brand.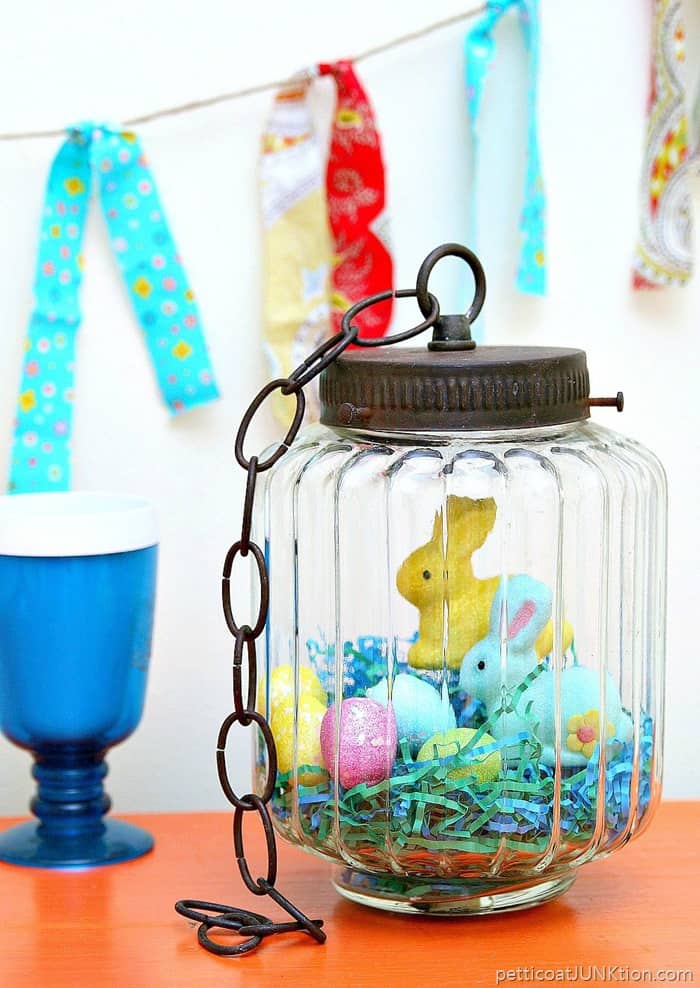 The only thing left to do was fill the globe with colorful shredded paper and a few Easter decorations. I had the rabbits and sparkly eggs left over from a project I did for Michael's back in 2014. It's really cute and still makes me smile. You can see it here....Clay Flower Pot Easter Decoration.
Oh yeah, I put a small piece of cork in the bottom hole of the fixture to keep the paper from falling out. I guess the hole once contained a finial? Not sure what they call the decorative piece on the bottom of lights……anyone?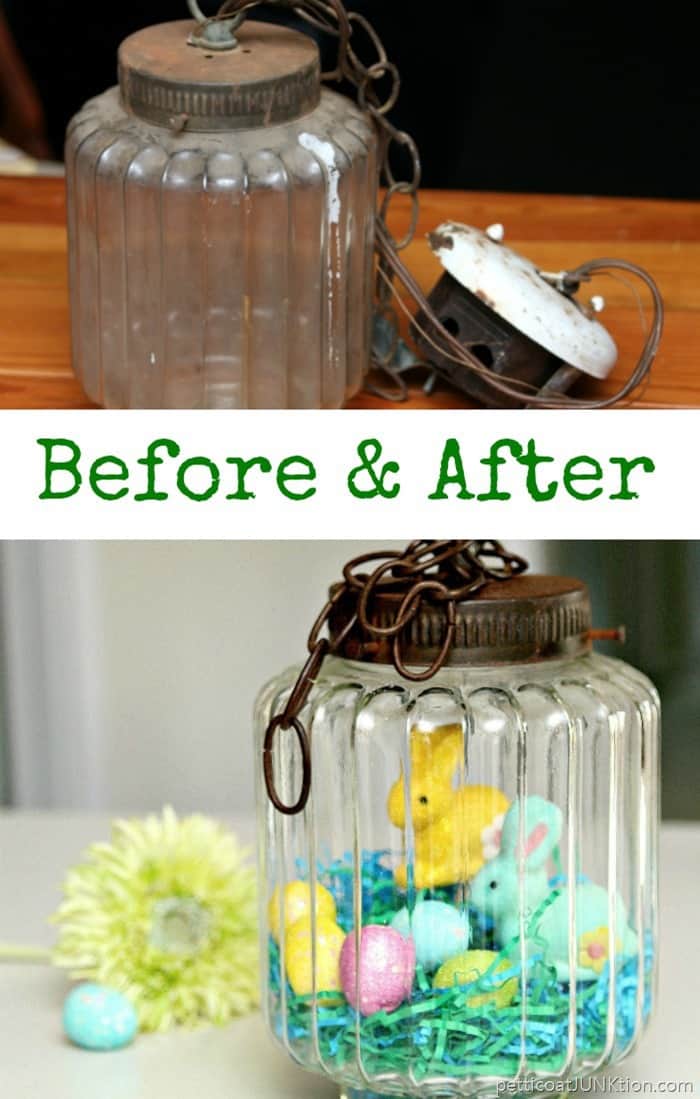 Fun Holiday Decoration
Can you see this reclaimed light fixture holding a solar light? How about a nice little white house and picket fence on a bed of…….hum…not sure. Anyway, I'm going to do something else with it after Easter. I left the chain on it just so I can hang it if I want to.
You guys have  a good day and I'll see you tomorrow. Going to spend the day with one of my lovely granddaughters. Puts a smile on my face just thinking about it.