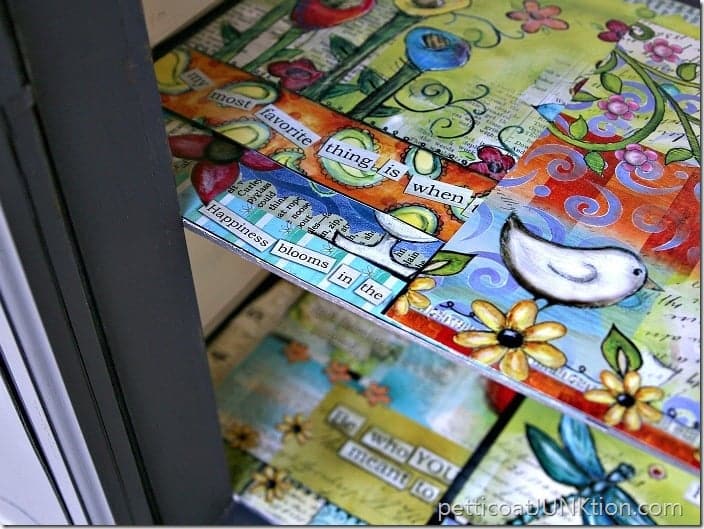 Decorative Calendar Shelf Liner
Recycle Idea
I didn't get to show you the inside of the gray cabinet yesterday. When I started to take photos the day before I realized I needed to make a change which required paint. I got that all taken care of and took photos yesterday.
Painting shelves, bookcases, china cabinets, etc. is a chore. All of the corners and undersides make for a lot of work. I almost had the JTS remove the cabinet back for me but it wouldn't have made that much difference. I laid the cabinet down on the floor and taped off the areas I didn't want painted white using Frogtape. Then I twisted and turned and stood on my head until the inside was painted. I had paint on my elbows, the back of my arms and a number of other places.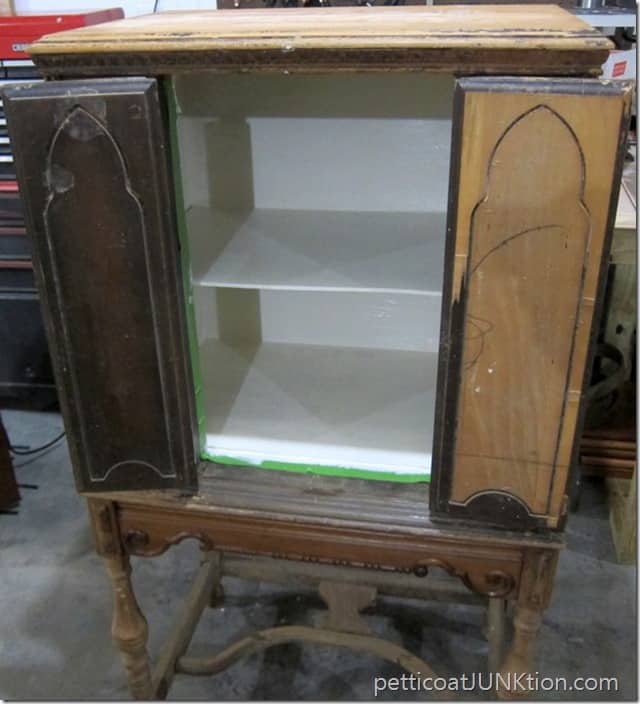 The paint is Reclaim Off-White and I brushed on two coats back to back. The paint dries really fast.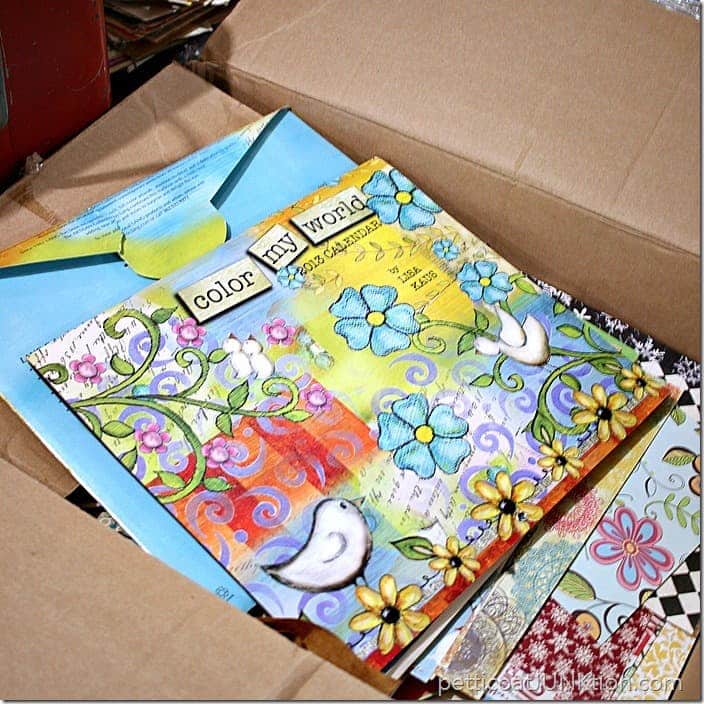 Some of you suggested papering the back of the cabinet and I did think of using stencils or other techniques to decorate the inside back and shelves but in the end decided on the simple paint job. I will be selling this piece and it's hard to know what I buyer will like.
I decided to put scrapbook paper on the shelves. None of the paper I had in my stash was speaking to me and Hobby Lobby is closed on Sunday which is the day I was working on the project. Being my usual lazy self I didn't want to get dressed for town and go from store to store looking for scrapbook paper. That meant if I wanted to finish the project and take photos I had to find something from my stash of stuff in the workshop.
I found the Lisa Kaus decorative calendar in my scrapbook paper box. The calendar was a gift from my daughter and I think the year was 2013. I always try to save things this pretty in the hopes I can use them in the future. It was just what I had in mind for the shelf paper. I wanted something bright and in your face to contrast with the gray exterior.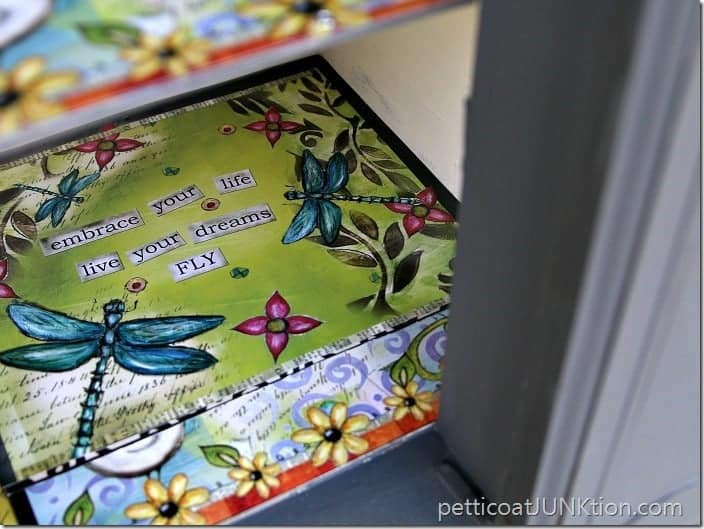 I usually  use double-sided tape or glue dots to adhere the paper to the shelves but decided to just lay the calendar pages on the shelves. The new owner of the cabinet may not like the paper. Depends on where and how they use the cabinet.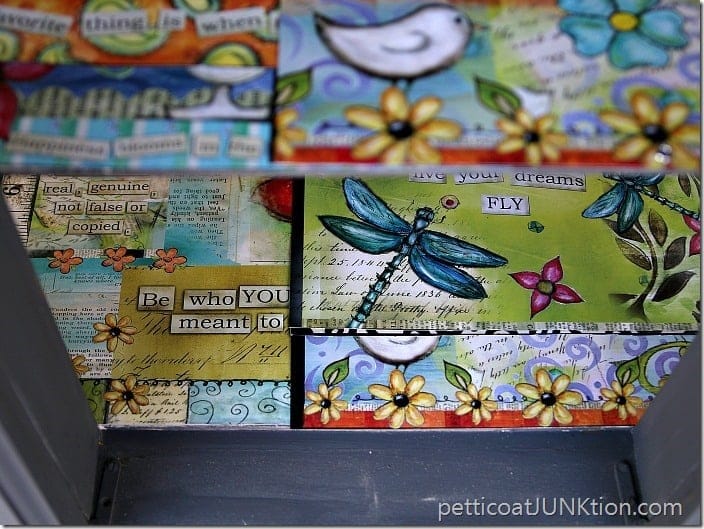 The colors really pop and the sayings make me smile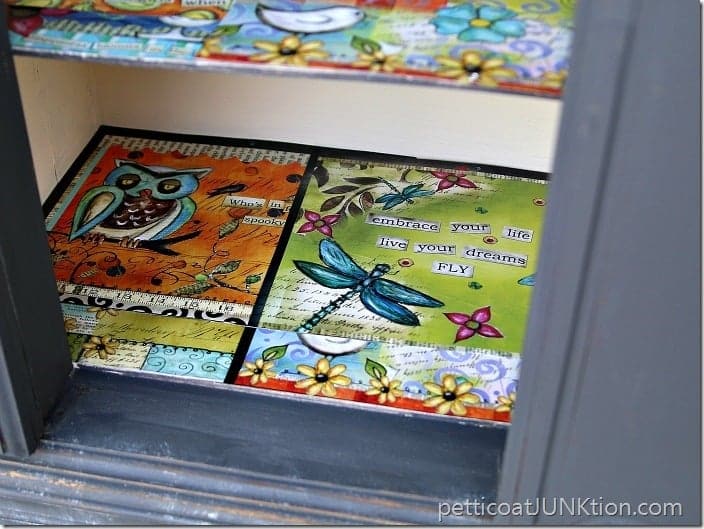 What do you think about my decorative calendar shelf liner? Do you keep or toss old calendars? I have been known to toss a few but it seems a waste.
Have a great day!