I was on vacation last week. Did ya'll miss me? You didn't even know I was gone did you. I'm leery of giving out too much personal information on the web. I don't want someone to break into our home and take all my junk treasures! We were vacationing in Florida with our children and grandchildren. We had a great time.
We haven't seen our daughter, son-in-law and 2 grandsons in two years. They live in Juneau, Alaska. Boy was it good to see them. I might share a few personal photos of our trip later this week.
I have other photos from our trip to share today. I went by Alyssa's Antique Depot in Pace, Florida where I first started my diy/painting/booth adventure. We lived in Pensacola and Pace for a total of 3 years and sometimes I really miss those days.
While at Alyssa's I met several lovely vendors and chatted with them for awhile. I would loved to have spent all day in the shop talking and sharing stories, but there was only so much time.
When I'm finished writing this post I will have to head to the college so I can use their internet to upload and schedule the post. Our internet was down when we returned home Saturday night and a technician will not be out until Tuesday.
Beach Inspired Home Decor.....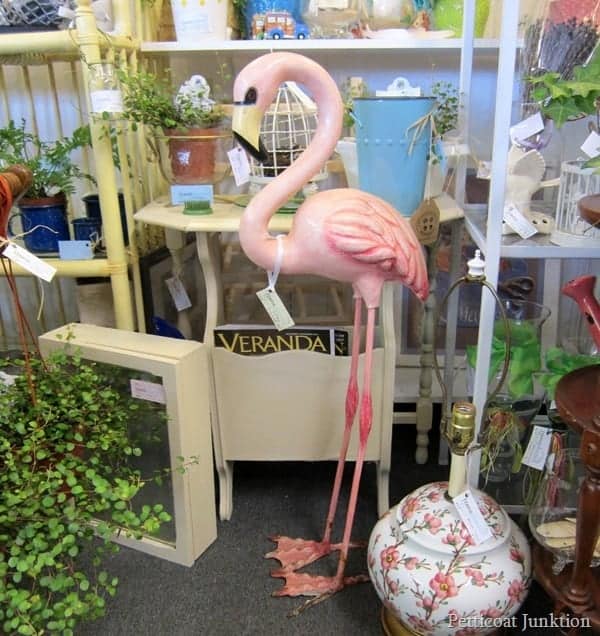 "Pink Flamingo Love"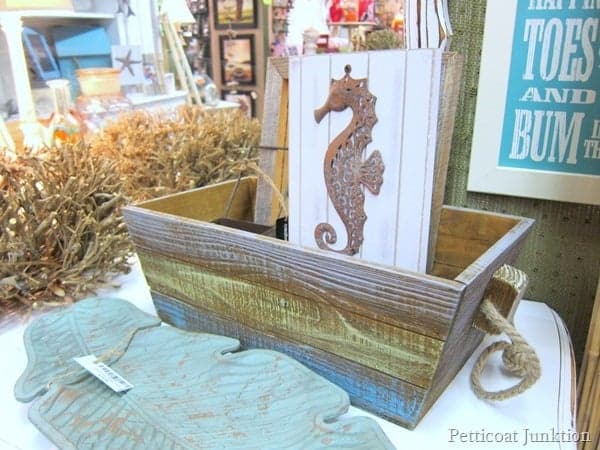 simple and fun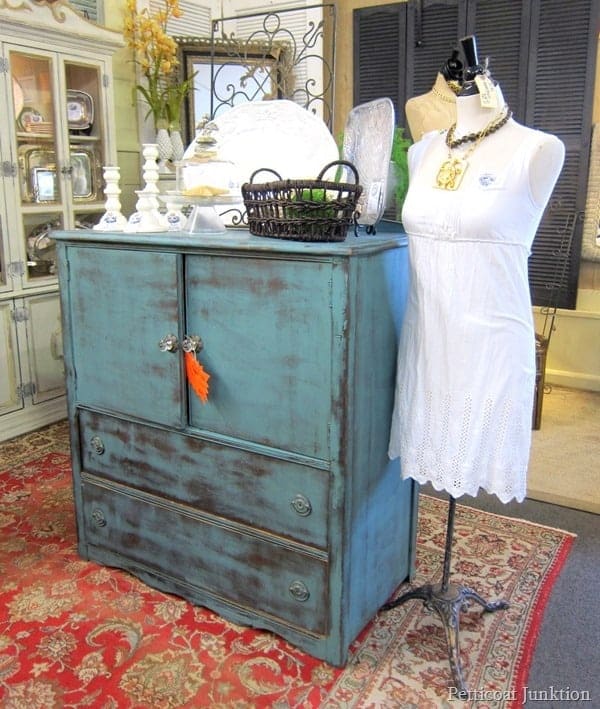 The finish on this chest is perfect….nautical blue with a little wear.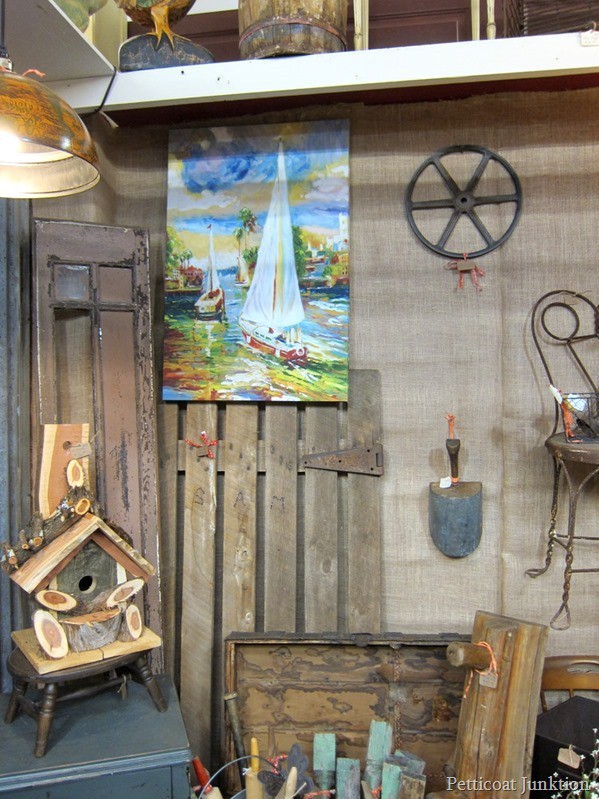 The colorful sailboat painting caught my eye and what about that birdhouse?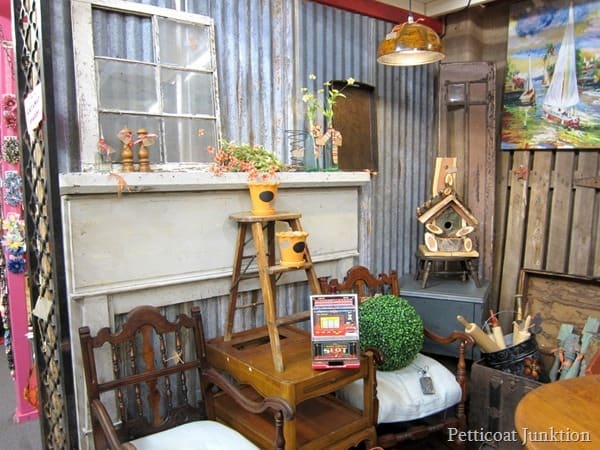 I liked the whole booth. Love the galvanized tin wall.
pretty blue chairs
I want to introduce you to the lovely vendors I met. Hope to do that later this week. I'm feeling a little disoriented not having the internet. Makes it hard to do my job. Sounds silly but most blog things require access to the internet.
Did you like the tour? What caught your eye?
Until tomorrow, Kathy
Subscribe to Petticoat Junktion updates and newsletter so you don't miss a thing!