disclosure: affiliate links may be used in this post.
Painted Furniture Makeover
Yes, it's finished!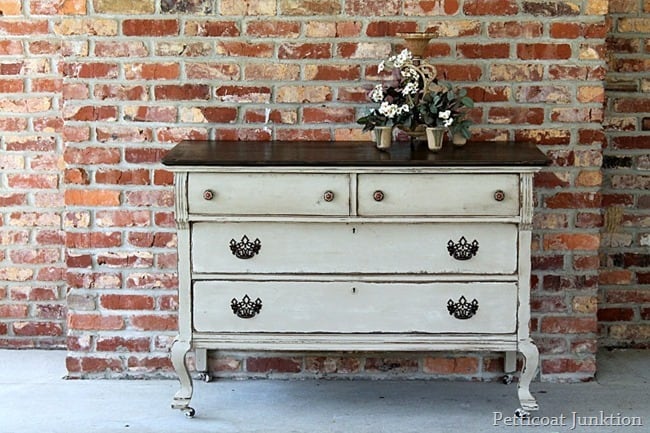 extreme painted furniture makeover
I bet you guys thought I was pulling your leg about working on this project.
I really wasn't…it's taken me this long to get it together.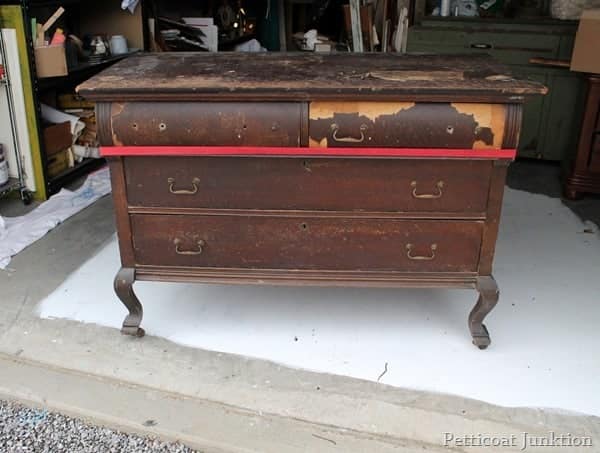 First the JTS glued the legs and body together, put the back panel on, and glued on some drawer stops.
I pulled old vinyl contact paper from the drawer bottoms and generally scrubbed the whole dresser down.
Then I was ready to paint.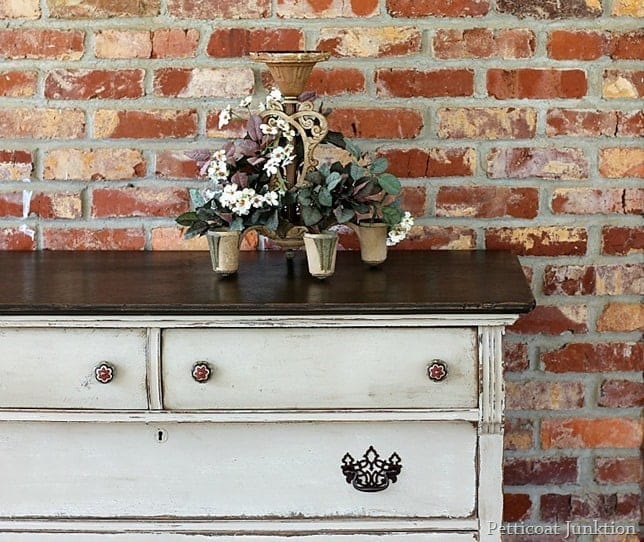 I had hardware issues.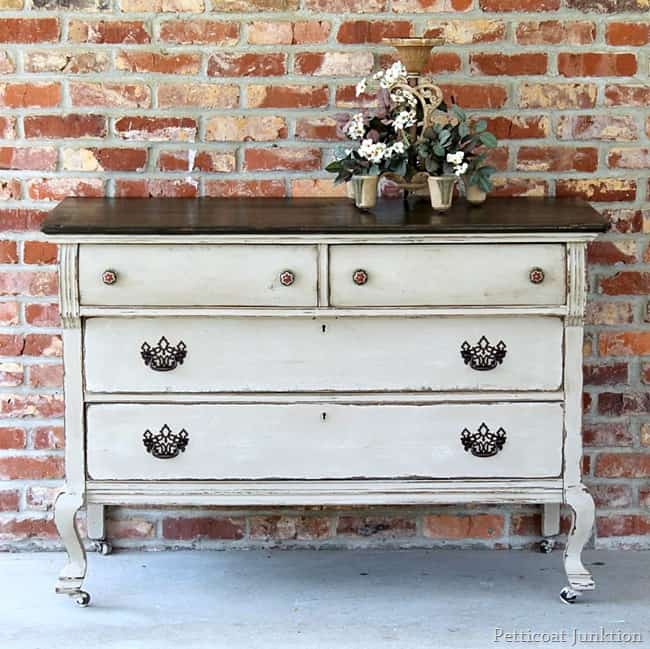 Went through three sets of drawer pulls.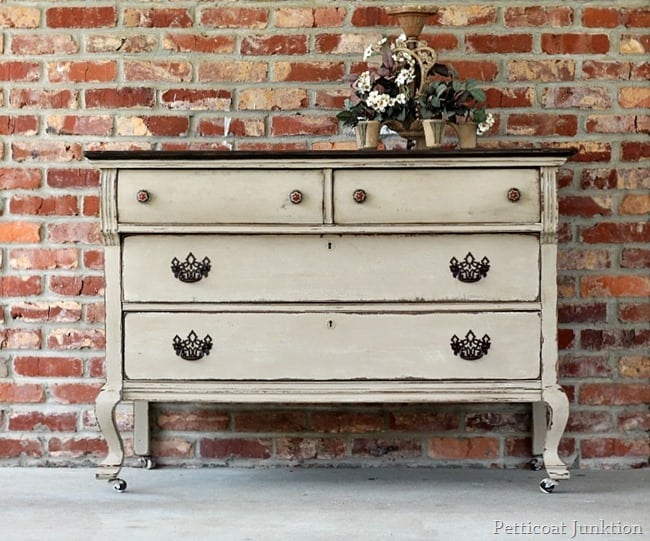 And I had paint issues.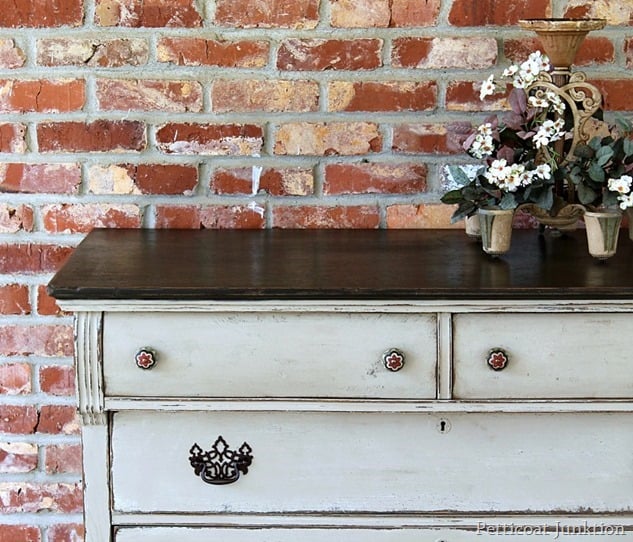 Went through four paint colors.
It took days….and I thought I was never going to get a look I would be happy with.
But I did!
But the big question is…..DO YOU LIKE IT?
It took me most of yesterday to finish the dresser and take photos.
I will share all the paint details and lots of photos next week.
I promise.
here's the how-to….
update 4/28/2014    10 Steps to Prepping and Painting Furniture
Thanks for stopping by and have a great week,
Petticoat Junktion Pinterest Boards
Kathy