Painted Furniture Makeover
Yes, it's finished!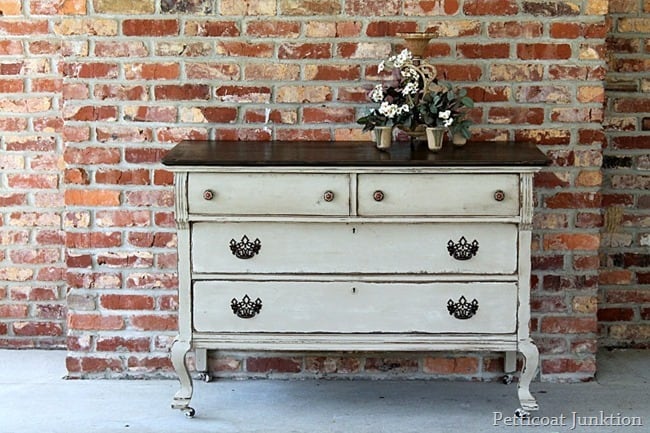 extreme painted furniture makeover
I bet you guys thought I was pulling your leg about working on this project.
I really wasn't…it's taken me this long to get it together.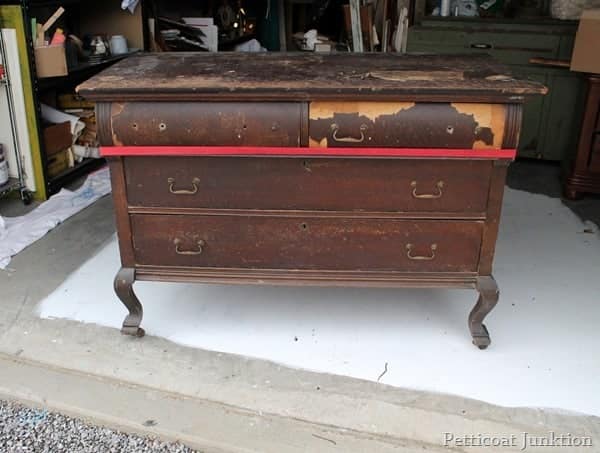 First the JTS glued the legs and body together, put the back panel on, and glued on some drawer stops.
I pulled old vinyl contact paper from the drawer bottoms and generally scrubbed the whole dresser down.
Then I was ready to paint.
Petticoat Junktion is a participant in the Amazon Services LLC Associates Program. As an Amazon Associate I earn from qualifying purchases.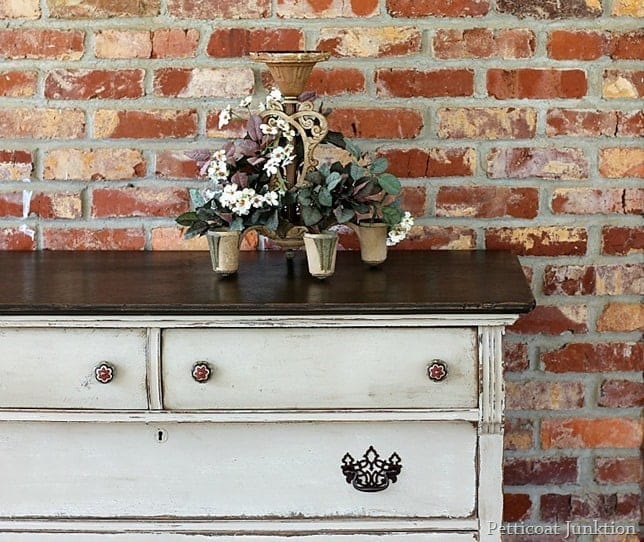 I had hardware issues.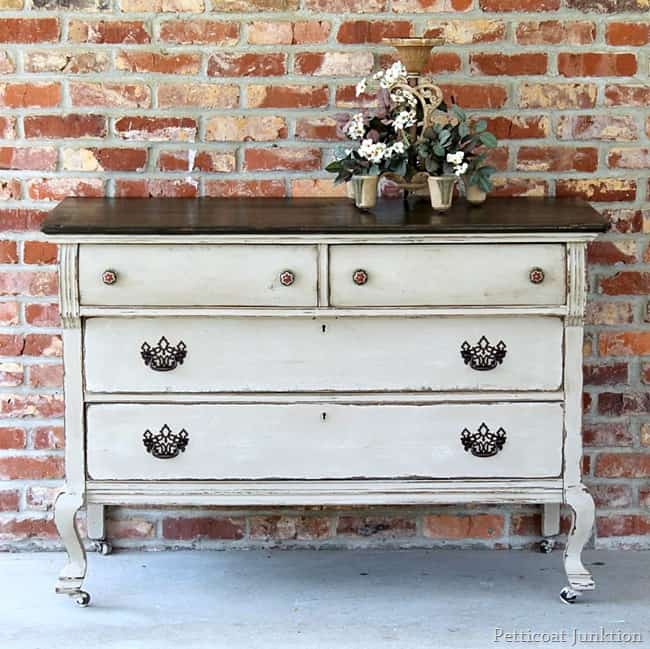 Went through three sets of drawer pulls.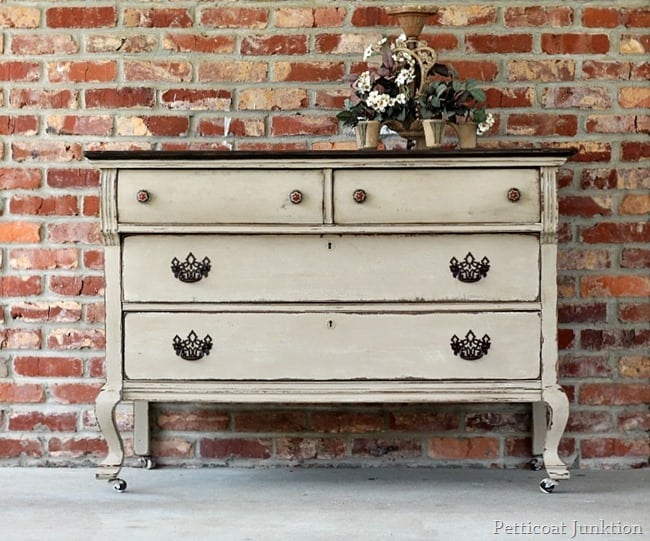 And I had paint issues.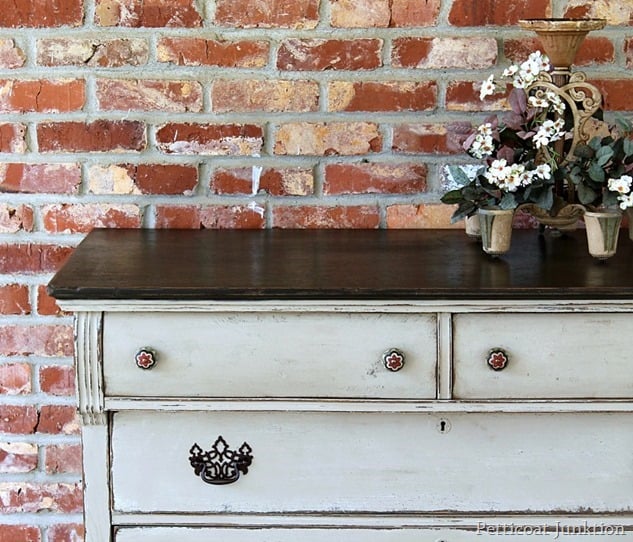 Went through four paint colors.
It took days….and I thought I was never going to get a look I would be happy with.
But I did!
But the big question is…..DO YOU LIKE IT?
It took me most of yesterday to finish the dresser and take photos.
I will share all the paint details and lots of photos next week.
I promise.
here's the how-to….
update 4/28/2014  10 Steps to Prepping and Painting Furniture
Thanks for stopping by and have a great week,
Petticoat Junktion Pinterest Boards
Kathy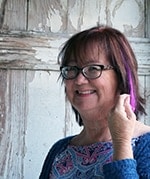 Kathy Owen is the creative guru, content creator, photographer, and worker bee behind the popular Home Décor DIY Blog Petticoat Junktion. She focuses on reinventing found treasures and decorating her home Get all the nitty gritty on Kathy here.