This is a sponsored post written by me on behalf of Kohler for IZEA. All opinions are 100% mine.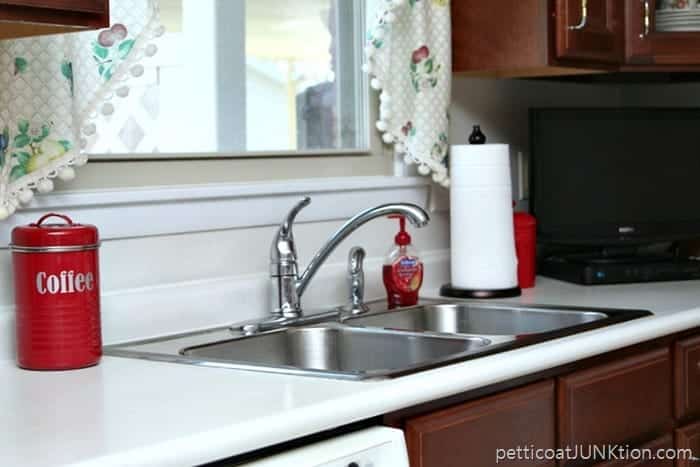 Is It Time For A New Kitchen Faucet?
Kohler Kitchen Faucet Ideas
I shared with you guys last week how the JTS (aka hubby, aka Junktion Technical Specialist) not only helps with my projects but is always doing things around the house. He's in charge of up-keep I guess you would say. Anyway, a couple of weeks ago he said "I have to work on the faucet". I said "why?"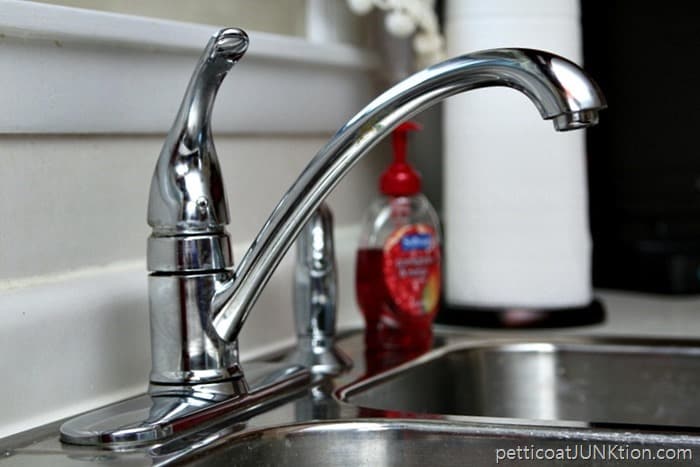 Apparently the little screw you see here was loose and the handle that turns the water on and off was wiggly. I use a lot of  technical terms like wiggly. I'm thinking it may be time for a new faucet soon so I checked out the selection of Kohler faucets on the Lowe's website.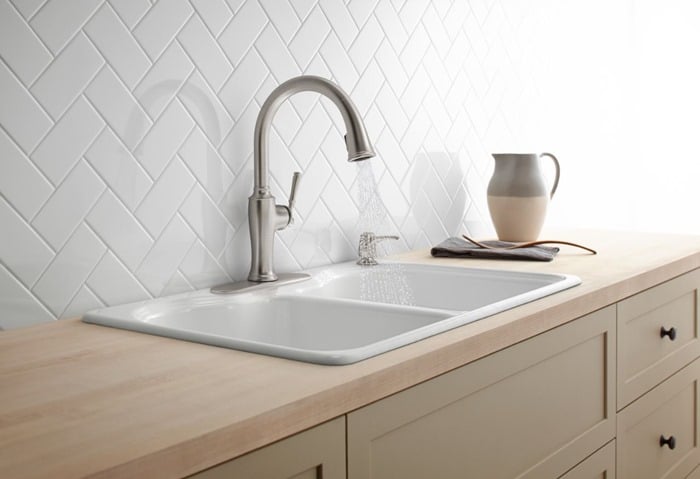 The Cardale Kitchen Faucet has temperature memory. Can you believe that. What will they think of next! The water can be turned on and off at any temperature setting and the Sweep Spray (TM) is made to sweep away stuck-on food from dishes. If it works on rice and scrambled eggs I'm good with that.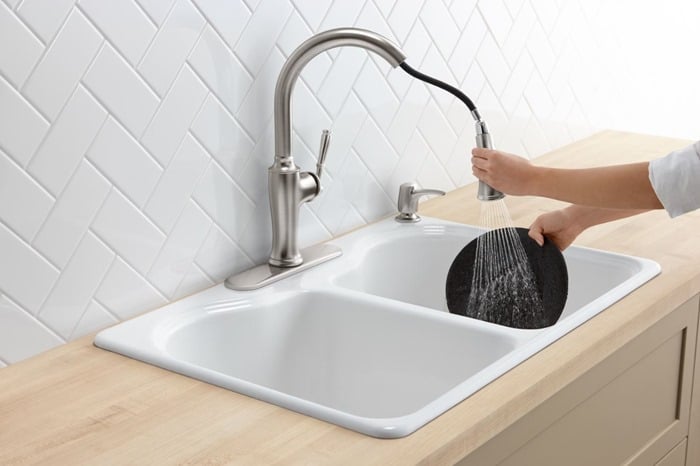 The Cardale has a pull-down spray head. I want one of those. Since the handle pulls down there is no need for a separate spray attachment and in it's place is a soap/lotion dispenser. Great idea. I have a not-so-attractive soap bottle that sits on the sink ledge. The faucet comes in vibrant stainless and ……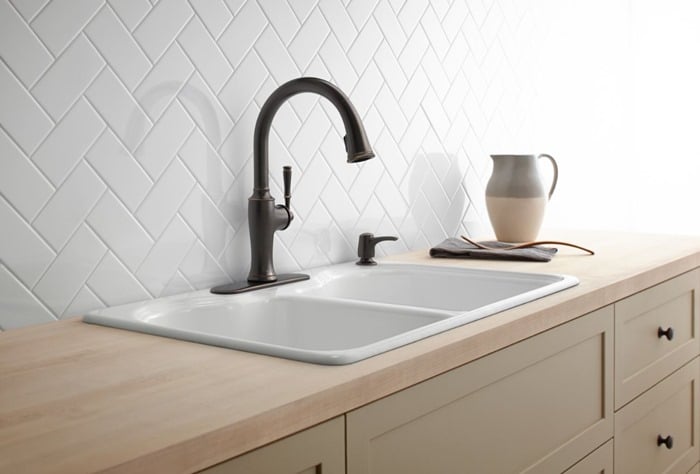 oil rubbed bronze. I like the oil rubbed bronze a lot but I don't know how it would look with our stainless steel sink.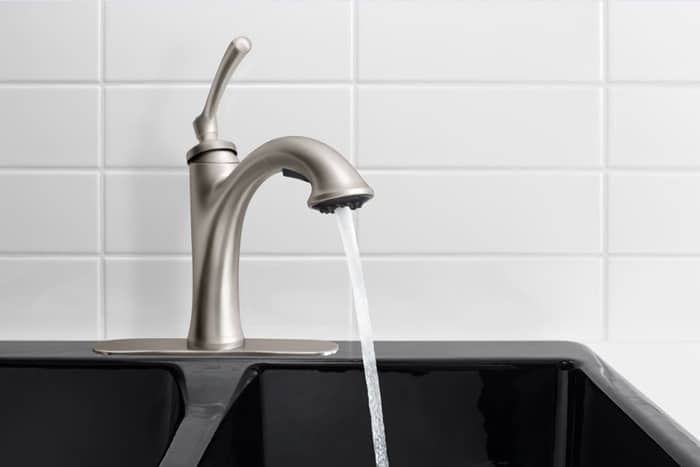 I looked at the Elliston Kitchen Faucet too. Love the sleek design. The Elliston comes with the soap dispenser too but it's not pictured here. Can you guys tell I like the soap dispenser?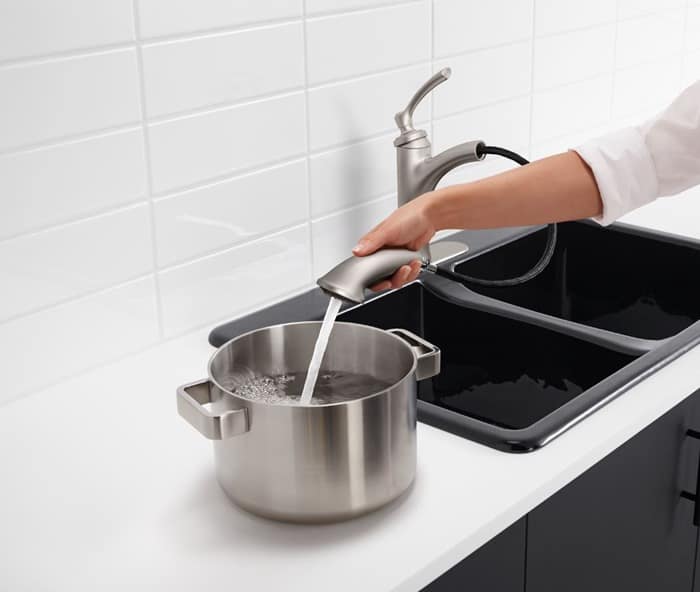 I'm thinking the pull-out handle is a must. This faucet has high temperature limit control to prevent scalding. I know I worry about the hot water when the granddaughters are helping in the kitchen. Miss Sofi always has to do everything herself. She pulls a bar stool up to the sink and washes her hands before dinner or before baking our famous chocolate chip cookies….straight from the package.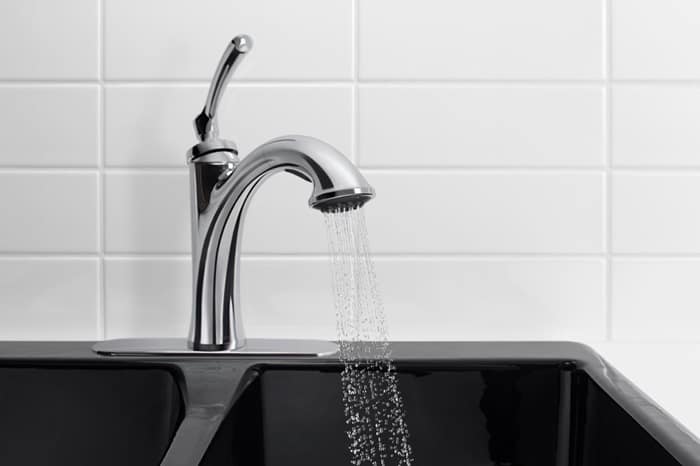 The Elliston comes in two finishes, vibrant stainless and polished chrome. I like the look of the polished chrome. I love shiny things! Kohler Scratch Shield (TM) finishes resist corrosion and tarnishing, and exceed industry durability standards. That's my faucet story for the day. It all started with a loose screw. When I find the perfect faucet……I know the perfect guy to install it (insert smiley face). Thanks for being here and have a great day!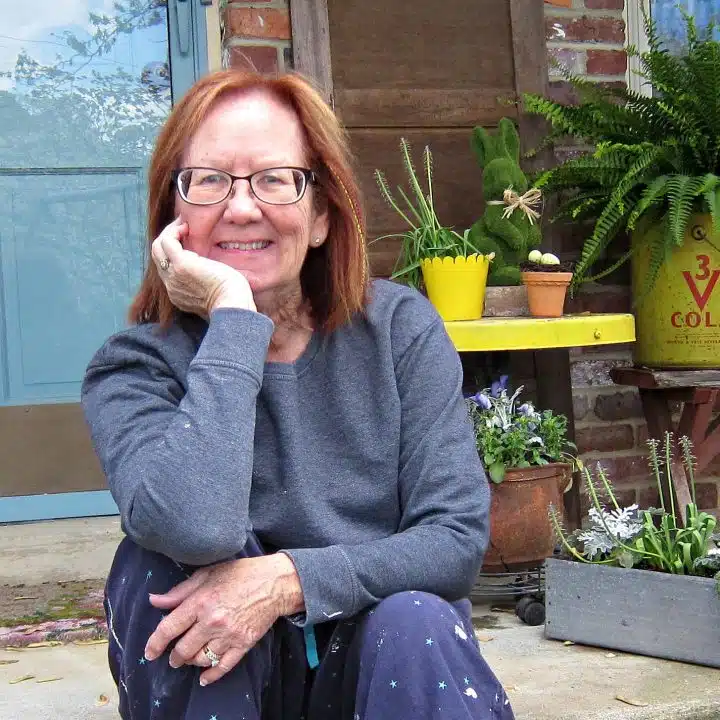 Author: Kathy Owen
Kathy Owen is the founder of the home decor blog Petticoat Junktion where she shares tutorials on painting furniture and upcycling thrifty finds into unique home décor. Her DIY projects have been featured on the Home Depot Blog, Plaid Crafts, Behr Designer Series, and in numerous magazines. Kathy's newest website is HappyHomeDIY.com