Shop for travel collectibles on your next trip. They are a great reminder of the good times.
Traveling the world is incredibly gratifying, so collecting momentos is essential to commemorate any adventure. Recently, experienced travelers converged in an online discussion to reveal what they love to collect while traveling. These items remind them of their trips months and years after they happened!
1. Christmas Tree Ornaments
Collecting Christmas ornaments while traveling is a perfect opportunity to show off your adventures once a year - without feeling overly gaudy. "I usually find some sort of local craft ornament or something with regional significance," admits one festive man. "I like that I don't feel pressed to have them on display but get the chance to pull them out once a year and reminisce."
2. Foreign Currency
As soon as you step foot in a foreign country, one fact will immediately jump out: Foreign currency is infinitely cooler-looking than United States currency. From the different colors, sizes, and denominations, holding on to a few dollars worth of foreign currency is the perfect way to commemorate a trip!
3. Reusable Bags
I endorse this method, as reusable grocery bags remind me of past adventures any time I go to the store. They also make great conversation starters with strangers while waiting in the checkout line, leading to unexpected bonding moments over traveling. Plus, they are exceedingly eye-catching.
4. Dish Towels
Although they're not the sexiest memento, collecting dish towels is something that many travelers confess they do! "Dish towels that have the name of a city or country on them are a must-buy when I travel," acknowledges one woman. "When I'm not traveling and doing mundane kitchen cleanup, it's fun to open the drawer and see an international array of towels. They're useful, don't take up much space."
5. Coffee Mugs
My girlfriend - and millions of other people - have made it their life's mission to collect coffee mugs from around the world. One of the best ways to remind yourself of a fantastic vacation is to sip your morning coffee bought in a foreign country you just fell in love with. (Of course, her current favorite coffee mug is from a truck stop in Iowa, never mind the mugs she collected recently from Italy and Amsterdam.)
6. Postcards
Collecting postcards from countries you've visited is an inexpensive way to commemorate any adventure. Each postcard provides a window into a foreign culture and is the perfect keepsake.
"At the end of each trip, I write about the highlights on the back, then I stick them all into a binder," one man reveals. "They're nice and light, don't take up a lot of space, and allow me to remember small details that I otherwise might've forgotten."
7. Magnets
Although one traveler confesses they think collecting magnets is cheesy, countless others admit they do it too. Remember, magnets don't necessarily have to live on a refrigerator. If you collect enough, you can assemble them into a custom art piece to spice up any area of your home.
8. Tickets of Any Kind
Think of all the tickets, passes, and receipts you are given throughout an overseas trip - they add up! The best part is they don't cost a cent, ensuring that your money can be used for other activities.
"I always save a ticket that I bought from doing something cool while in a location," says one savvy traveler. It could be a museum ticket, helicopter ticket, hostel business card, or even a subway pass. These tickets are perfect for scrapbooking once you return from your latest adventure.
9. Football Scarves
When exploring Europe, any traveler will immediately notice how many football (soccer in the United States) scarves permeate outdoor markets and stores. Many people reveal they try to collect as many scarves as possible whenever they travel to Europe, as these are an inexpensive and good-looking way to commemorate any trip.
10. Local Honey
Even though honey may seem like a pretty simple kitchen item, many people express amazement at the slight differences in honey worldwide. Depending on where it's made, some local honey can carry bold flavors that travelers cannot experience in the United States. And much like football scarves, collecting local honey is a relatively inexpensive venture.
11. Salt and Pepper Shakers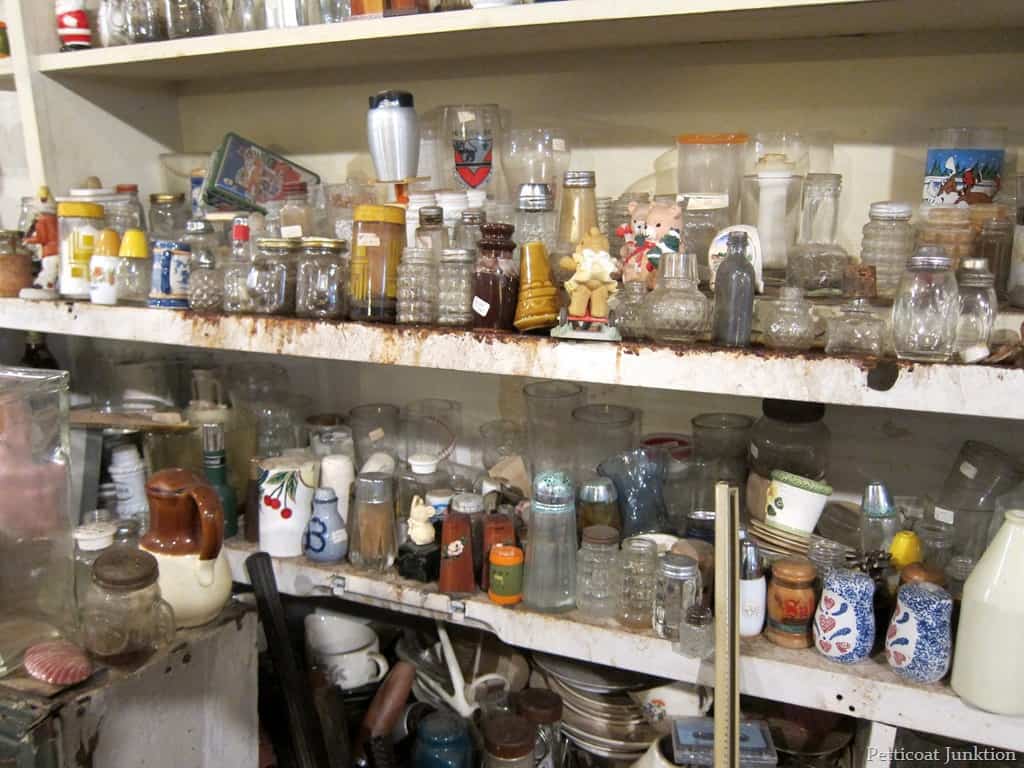 You can't visit a tourist shop or service station in any vacation spot without seeing salt and pepper shakers with the name of the town, region, or attraction printed on them. The shakers aren't only decorative but useful too. Source: Reddit
Snow Scene Decor Made From Salt And Pepper Shakers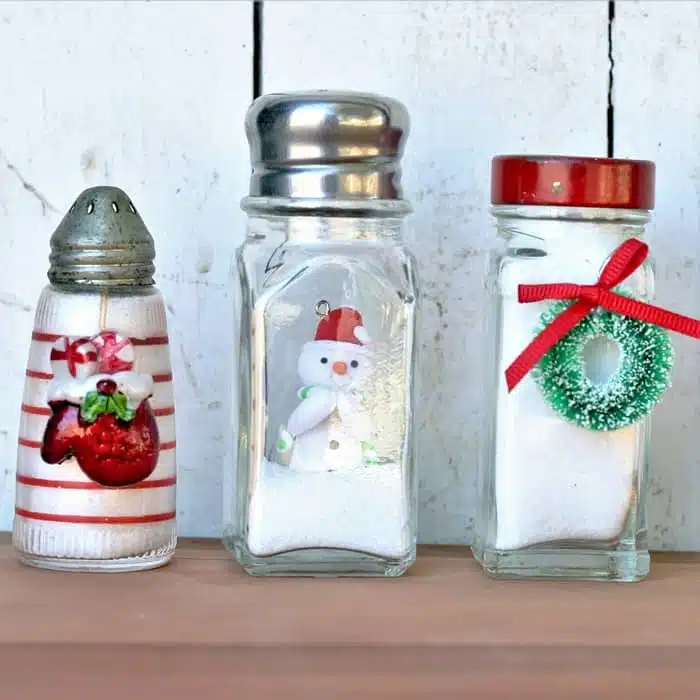 You can make these easy as pie snow scene displays in thrift store glass containers and silver plate trays in less than 30 minutes.
Snow Scene Displays In Glass Containers And Silver Plate Trays