I started putting my Christmas porch decorations up but didn't get finished before heading to Arkansas. I sure didn't get the rake wreath made.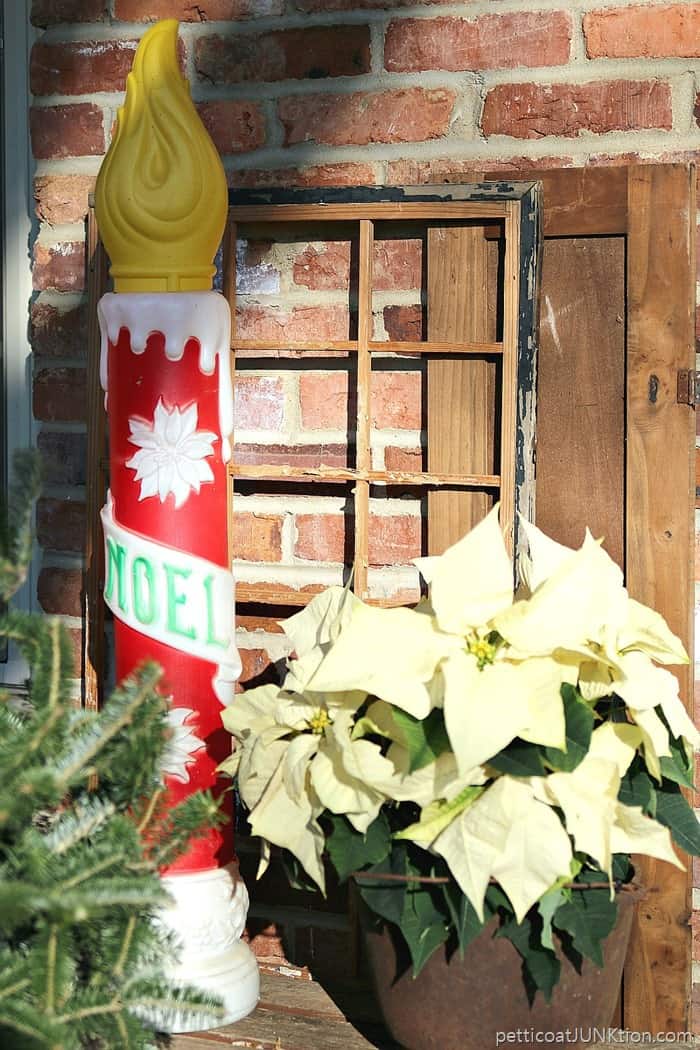 Christmas Porch Decorations
The Noel candle from the Nashville Flea Market claimed a spot on the porch. I really like the candle. The colors are perfect. I lucked up on $3 poinsettias at Lowes. They were pretty good size too.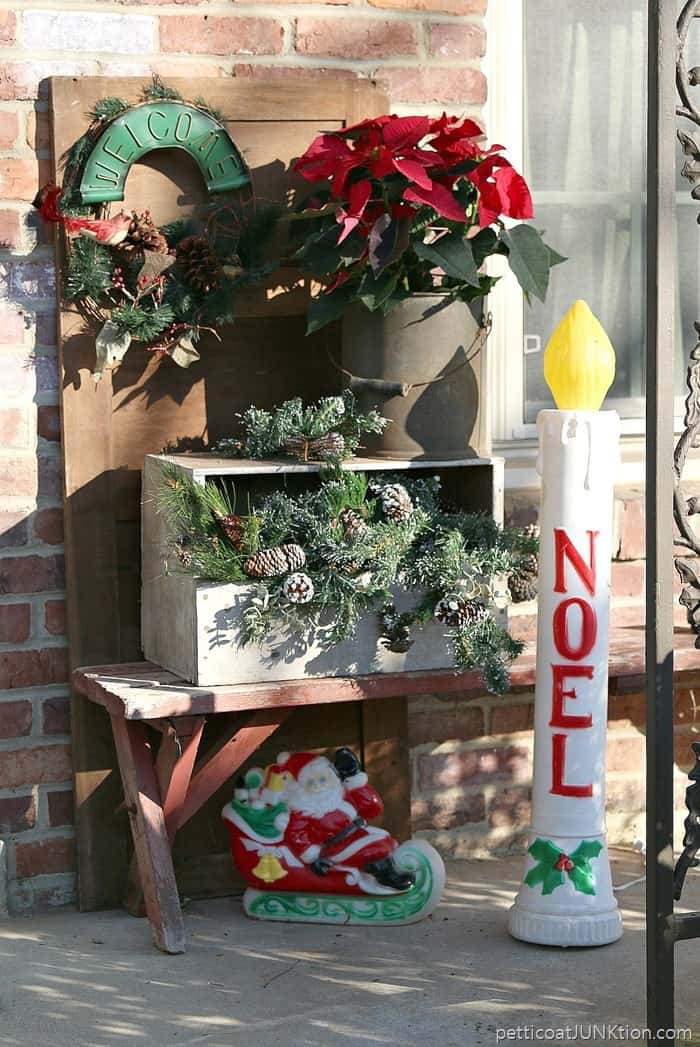 This Noel candle is from the junk shop and has been showing up in the Christmas porch decorations for a couple of years, the Santa too. You guys will recognize the beat up red bench from past porch posts. The rustic box containing the greenery (fake) came from the junk shop too.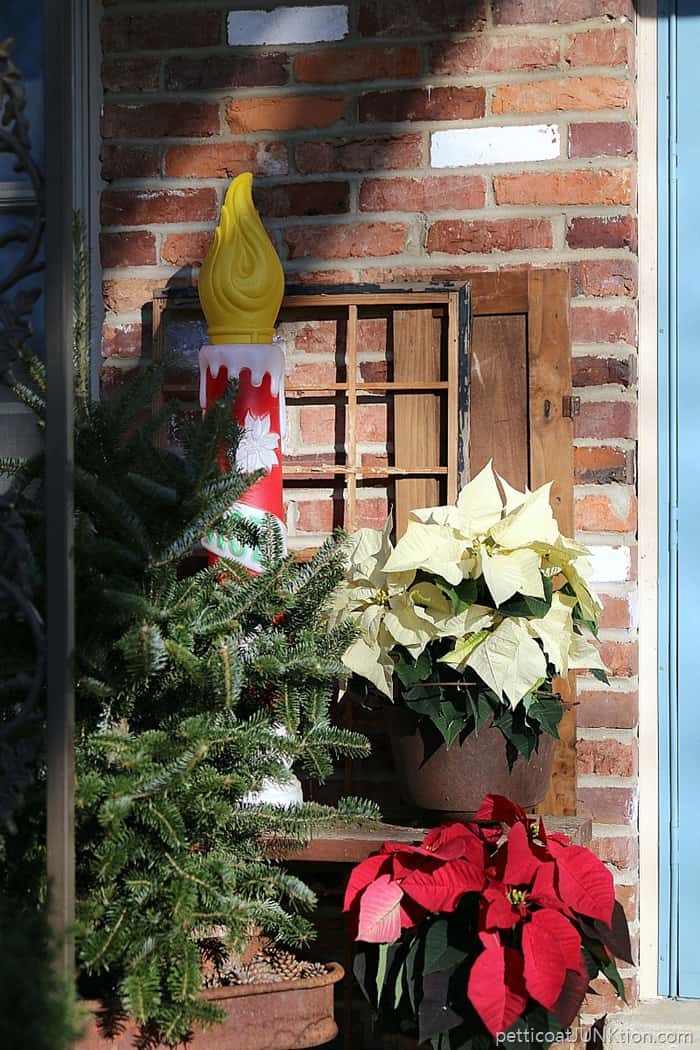 The small tree is from Home Depot and I like to leave it au naturel. Sometimes the best decorations are no decorations. The rusty pots and rusty wagon were found at thrift stores or auctions. The wood pieces are from my junk hoard in the workshop.
I try to decorate with things I have around the house instead of spending money on a lot of new stuff. Most of the pieces I used in this display are not Christmas specific and can be used over and over in displays around the house.
I do like to have fresh plants/flowers/trees when decorating so I splurge on those. But try to get them on sale.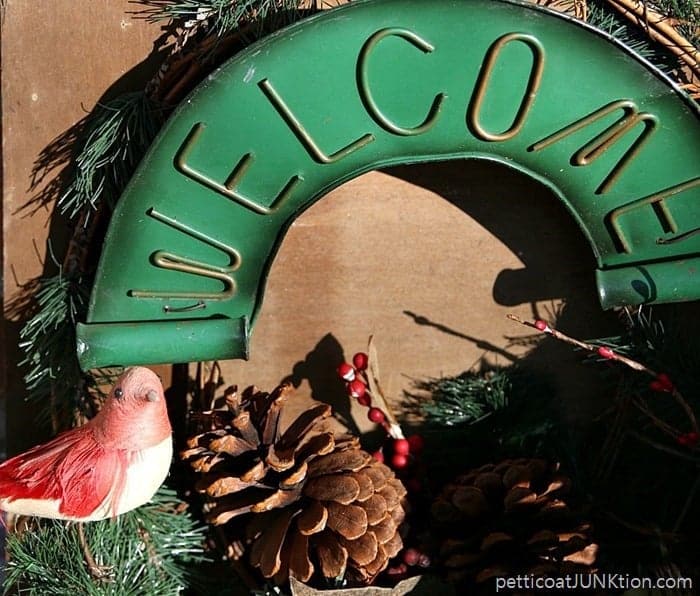 This welcome wreath with the faded bird is a thrifty find from our years in Florida.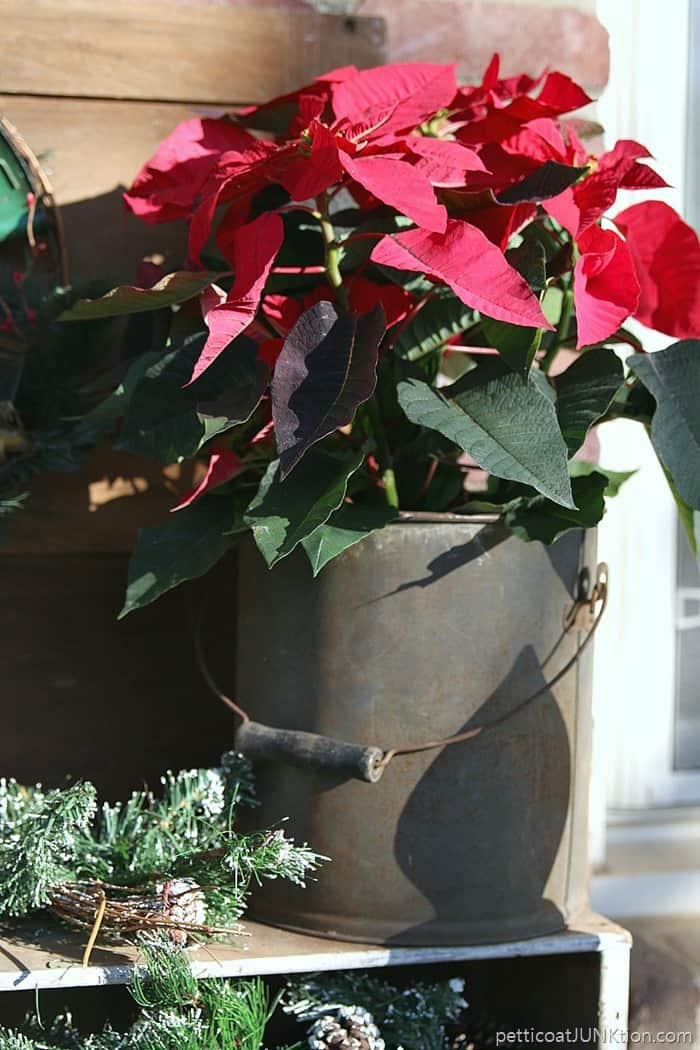 Petticoat Junktion is a participant in the Amazon Services LLC Associates Program. As an Amazon Associate I earn from qualifying purchases.
It sure is fun to use unique unconventional things as plant containers/pots. I found the bucket at the Nashville Flea Market and it was full of heavy duty rope. Still don't know what I'm going to do with that rope but the bucket is perfect for the poinsettia.
As you can see the pictures were taken in the middle of the day in bright sunlight. That's the only time I could work the photo shoot in.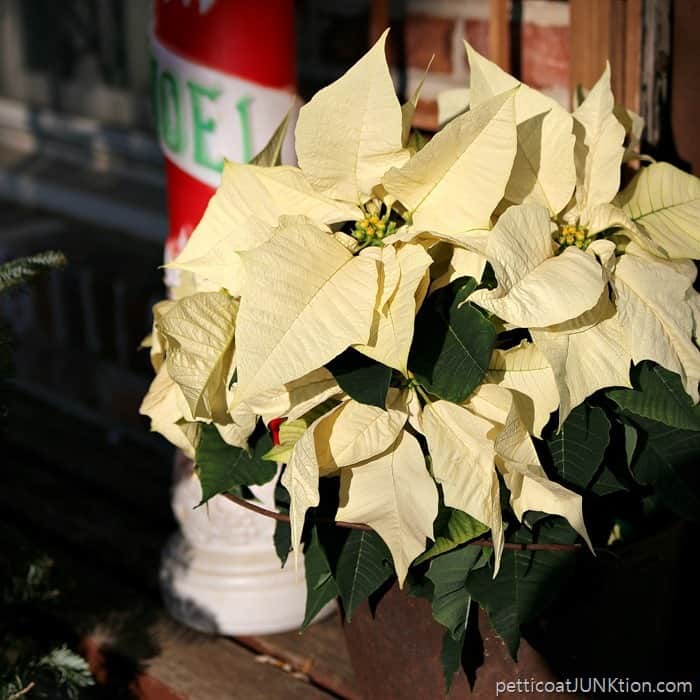 I hope to get the rake wreath together when I return home. Did you like the decorations?
See you next week. Have a great weekend.