disclosure: affiliate links may be used in this post.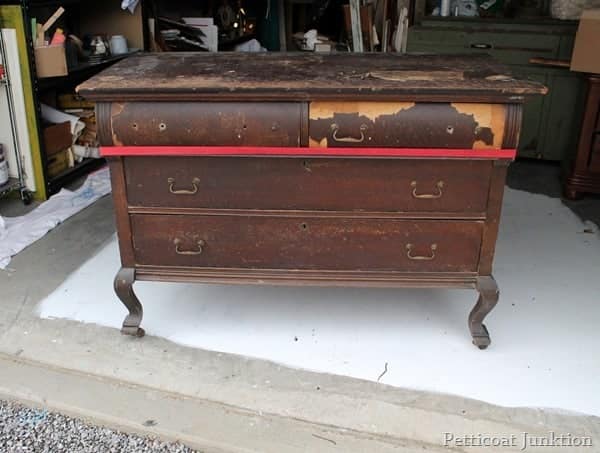 This is the piece from My Favorite Junk Shop. It's almost ready for painting. I brought it home last week and the JTS has done a lot of prep work on it. Furniture prep is a must on the junk pieces I bring home!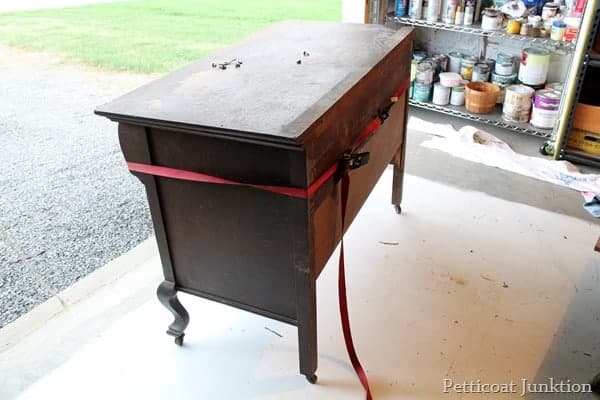 The back legs needed to be glued to the back plate….or something like that. I'm just the beauty of the outfit….the JTS is the brains. I do know that the back wood panel kept falling out. When we unloaded the dresser from the truck the back panel fell out and the bottom drawer slipped out the back and fell on the foot of the JTS. He sure takes a beating just trying to help me out.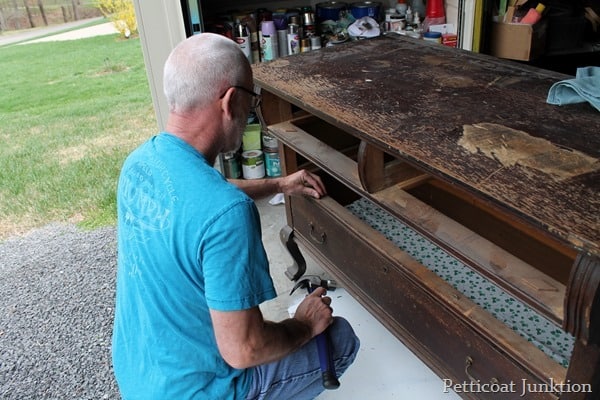 The JTS also had to find some drawer stops to replace the missing ones.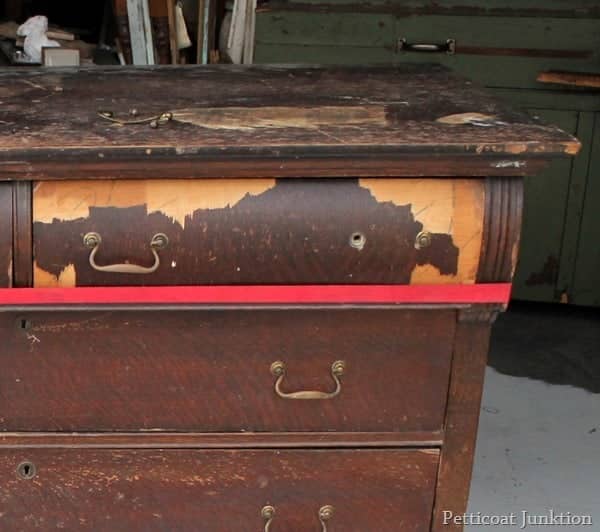 As you can see, the top drawers have lost a lot of the veneer. I tried removing the rest of it with a screwdriver and a heat gun but I wasn't having any luck. The JTS cranked that heat gun up and mostly sizzled the veneer off. At least that's what he told me. I'm hardly ever around when he's doing all the work.
I think it's about ready for paint so maybe I'll get it done this weekend. I don't know what color I'm painting it but it will not be metallic. I love metallic… as you guys know…but I'm ready to move on to something else for a while. I'm thinking the finish will be very simple.
The dresser has beautiful legs and the curvy drawers. So I think simple is better. Any ideas for me?
Update: finished project can be seen here….Linen Dresser