Hey
Glad you're here and glad I'm here.
My website was down for 24 hours over the weekend into Monday morning because of a server/hosting problem…..pain.
Things are back to normal
I have a Fall wreath project for you today...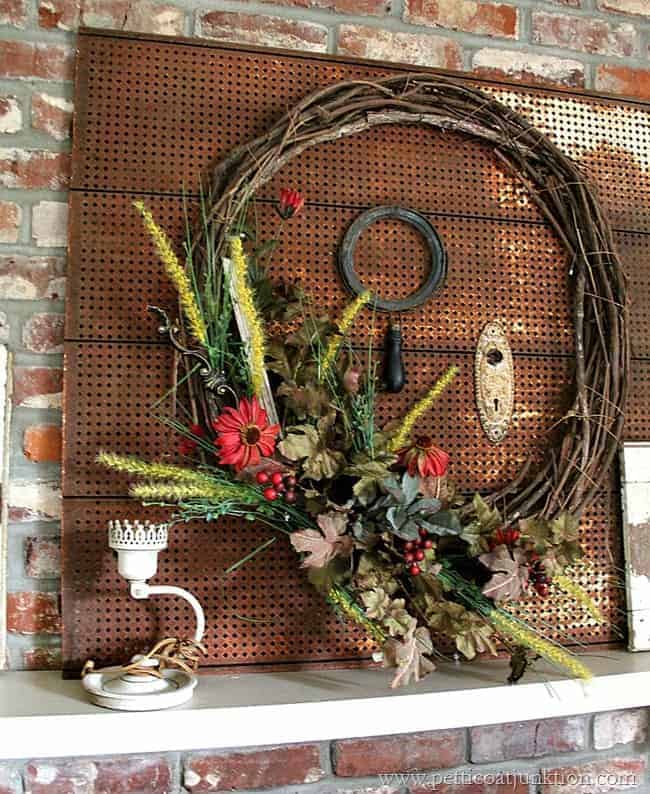 Fall Wreath
Fall is my favorite time of year.
My living room is decorated in Fall colors….oranges, greens, yellows, warm browns.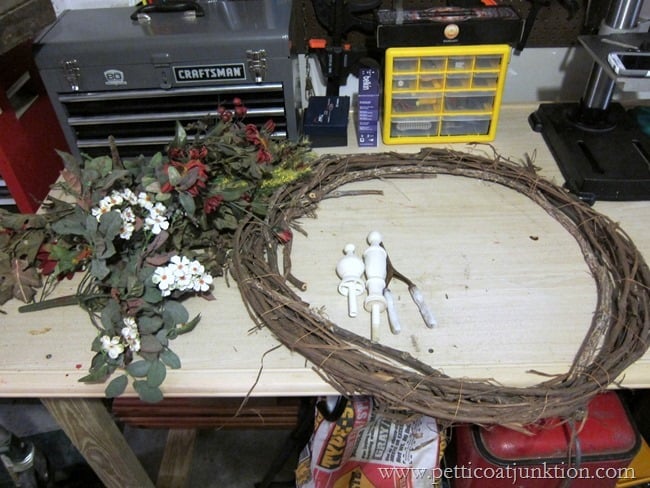 This project started out with a $2 vine wreath from a flea market trip.
I went through the workshop gathering supplies I thought I might use.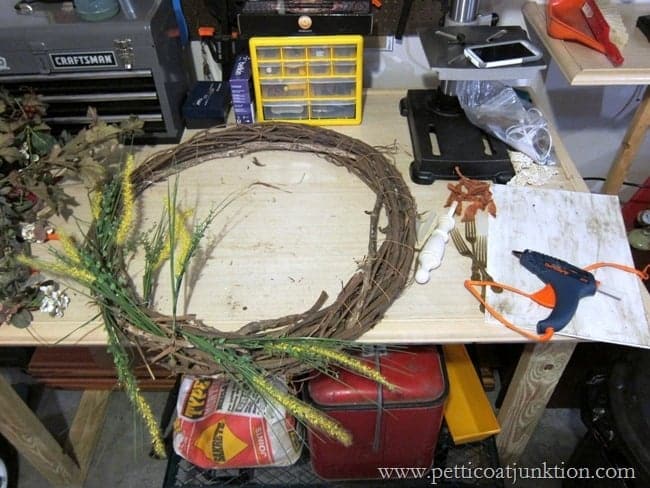 I'm not very good at flower arranging.
I call my flower arrangements the "unstructured or unconstructed kind".
I usually just gather a bunch of flowers and stuff them in a vase or container all willy-nilly.
So is it any wonder that I don't know how to put flowers on a wreath.
The most important tool in putting a wreath together is the hot glue gun
I used wire cutters to take the flower bouquets apart then glued the flowers to the wreath.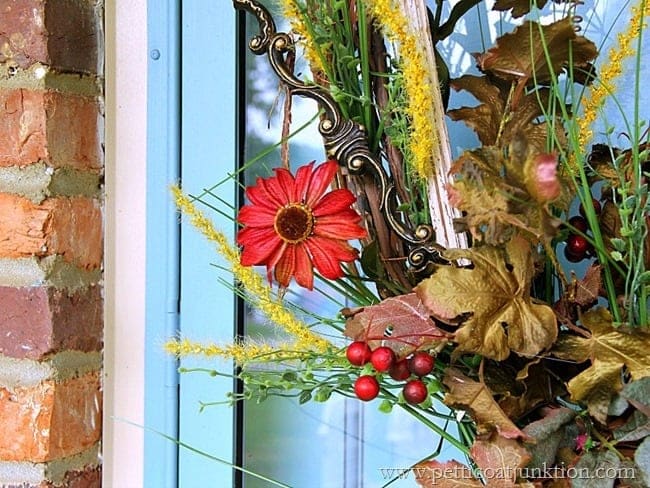 A few things from my junk stash were added for drama!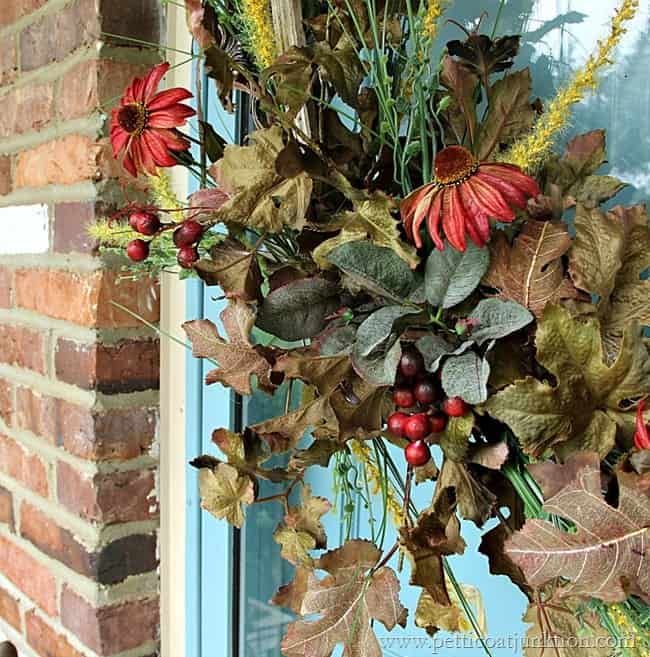 I mentioned that I'm taking a digital photography class this semester…that's why all the close-ups.
The college lets you check out a digital camera for the semester and it's a really good one.
I'm slowly learning the photography stuff.
The professor was a little nicer last night…maybe he was having an off week…or two ….at the beginning of the semester.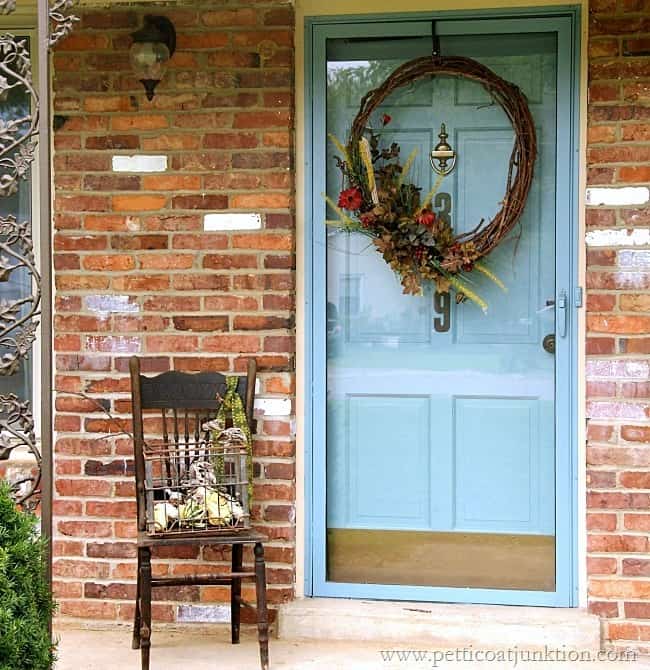 Who thought to hang the wreath on the door!
The project I had in mind for the tour involved a table display and a lot of little white pumpkins
I found a few whitish gourds but not enough….. so the gourds are in the metal crate….for now.
Tell me what you think…then take the rest of the tour.
If you missed my post from yesterday because of the website fiasco…you can read it here…