The weather seems to be the subject of the week.
It was so beautiful over the weekend.
I wore a short sleeve shirt to the Nashville Flea Market and no jacket.
Now we're in the deep freeze again.
Never know from day to day.
I've been inside working on projects.
Two projects today!
Petticoat Junktion is a participant in the Amazon Services LLC Associates Program. As an Amazon Associate I earn from qualifying purchases.
These feature the dry brush paint technique.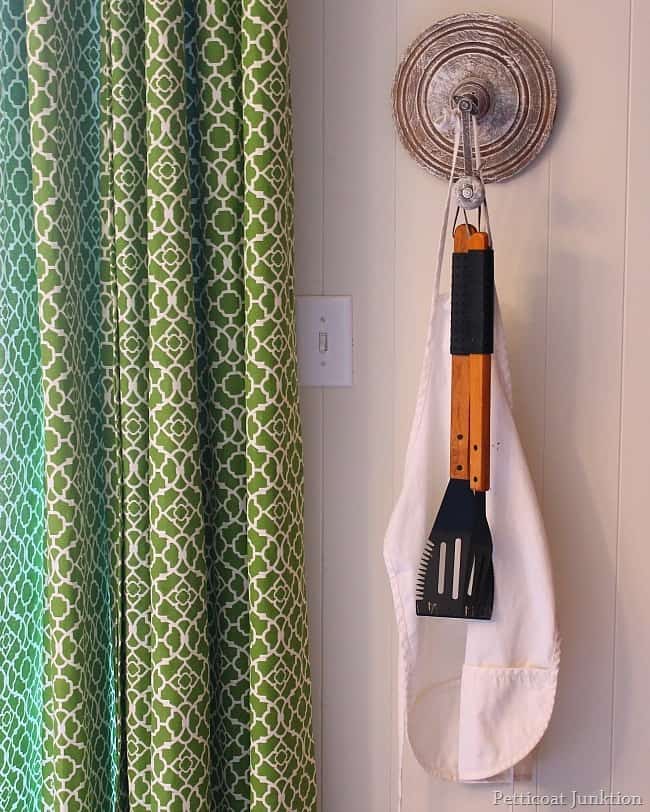 I made this grill tool/apron hanger out of a junk treasure.
It's hanging on the wall next to the French doors leading to the deck.
That's where the grill is.
Handy, huh?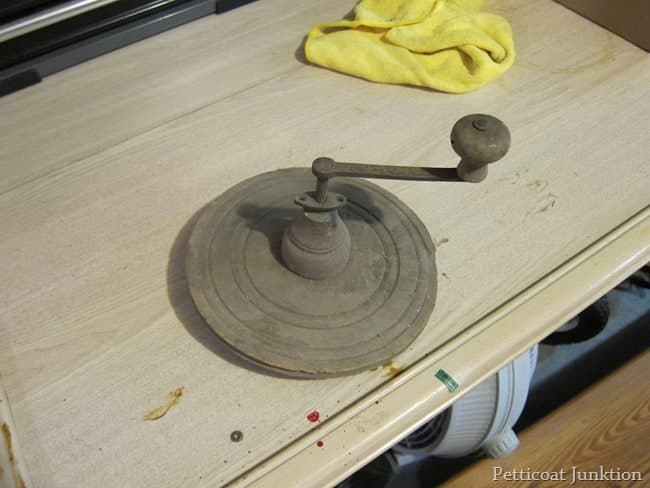 Pretty nasty looking.
I put it in the sink, ran water over it, and scrubbed it with a tooth brush.
It came from My Favorite Junk Shop.
Don't know what it is exactly, but I like it.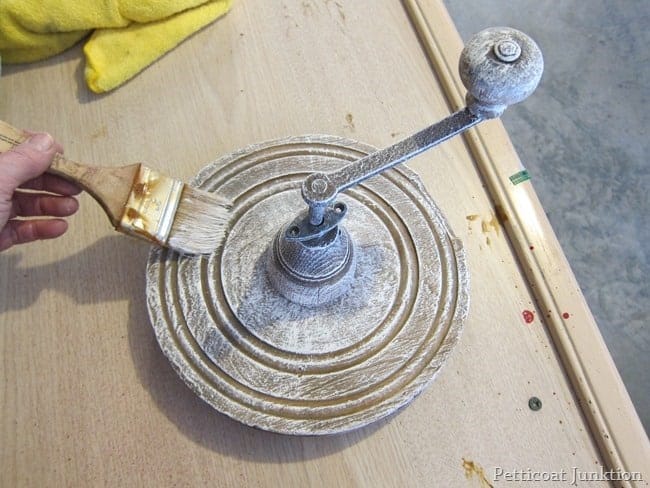 I nailed a saw-tooth hanger on the back and did a dry brush technique to give it a little color.
This technique is so easy. Just use a very dry paint brush.
That means dip your brush bristles in the paint then dry most of the paint off using a paper towel.
Now run the brush over the details on your project and …..ta-dah!
2 minutes
This is the same technique I used on the turquoise and brown glass decanters.
I have move details about the dry brush technique on the decanter post.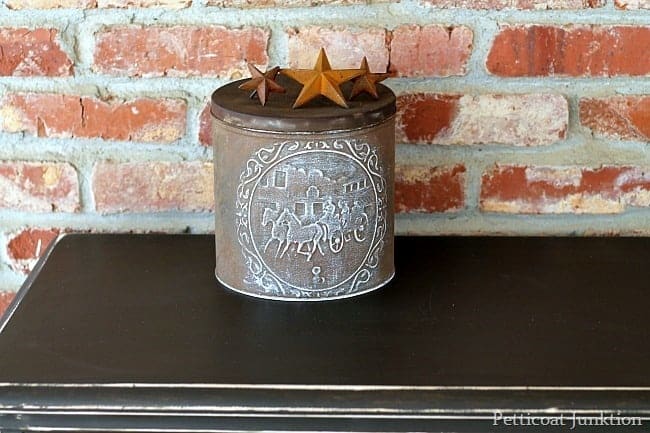 I used the same technique on this rusty tin, also from My Favorite Junk Shop.
This is how it looked when I brought it home.
You can see those details…… but a little dry brushing…. and you can really see them…..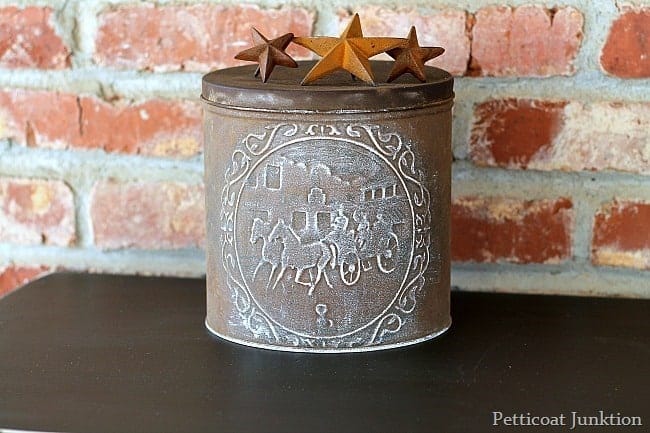 so simple.
What do you think?
Have you ever tried this technique?
Leave me a little note below.
I love hearing from you.
You only have to leave your name (first name is ok) and your email address, then your comment.
Your email address will not be shown on my blog.
Thanks for stopping by and have a great week,
Petticoat Junktion Pinterest Boards
Kathy
linking to these parties….
Thrifty Décor Chick…..Funky Junk Interiors….Tip Junkie