We went on a quick trip to Arkansas and Texas last week. The JTS and I headed to Arkansas and picked up my brother-in-law and sister-in-law. We then drove to Texas to visit their daughter (our niece) and her family.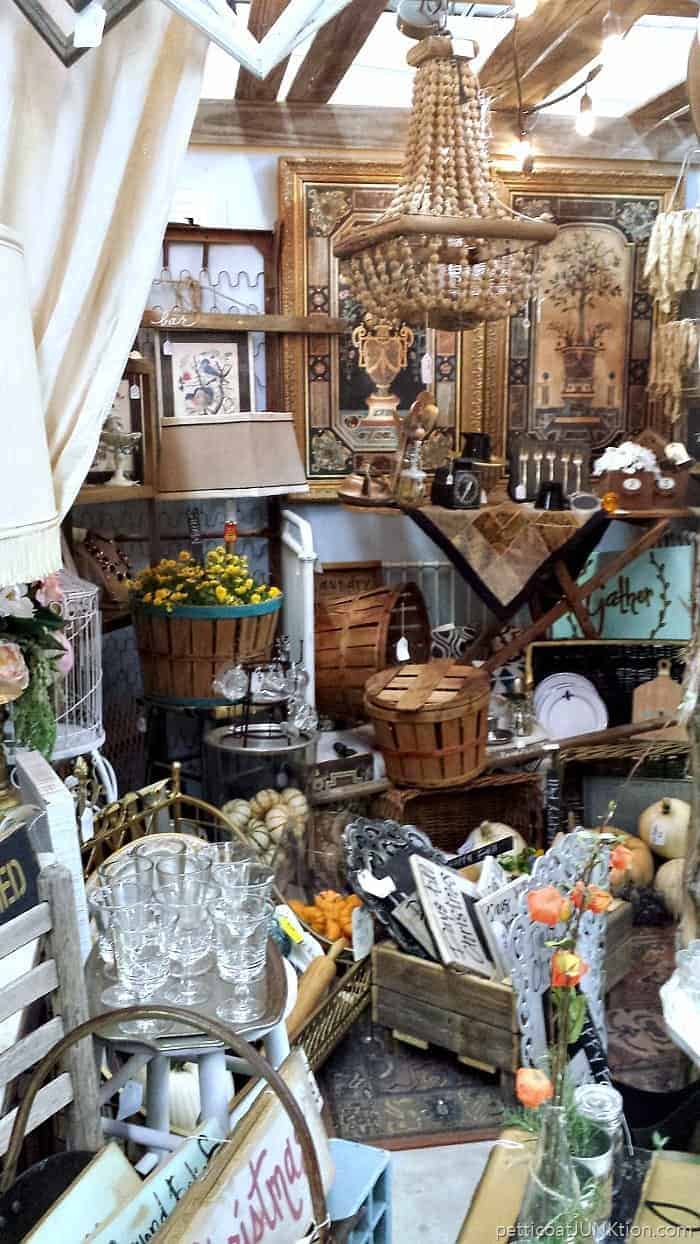 Classy Cactus Antique Shop in Justin, Texas
While we were in Texas the women went antiquing and the guys did guy stuff.
I forgot to throw the camera in my purse so these are phone photos. That's why I didn't take very many pictures. I definitely prefer the camera to the phone.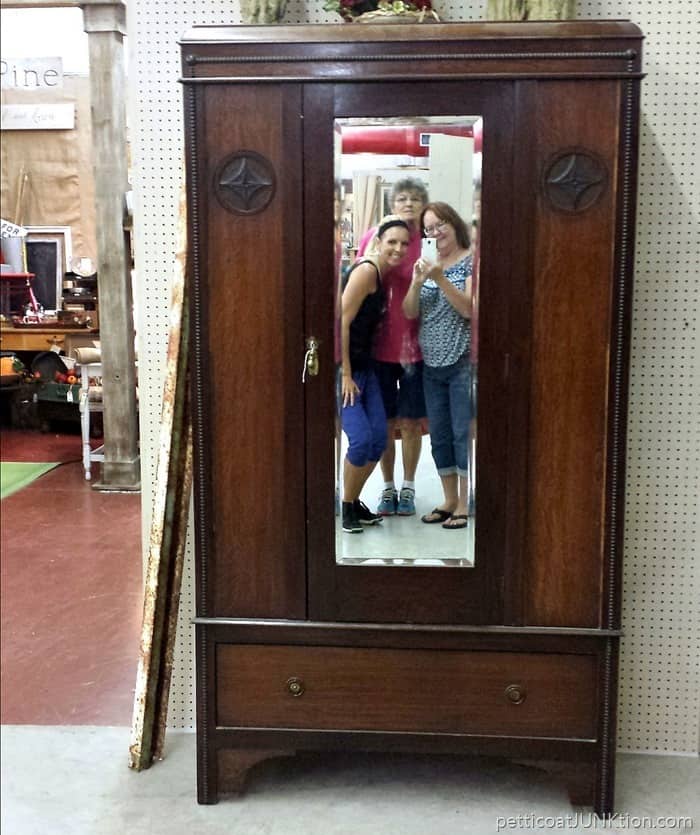 The wardrobe was a really nice piece and who could pass up a photo op. That's my niece, my sister-in-law, and me.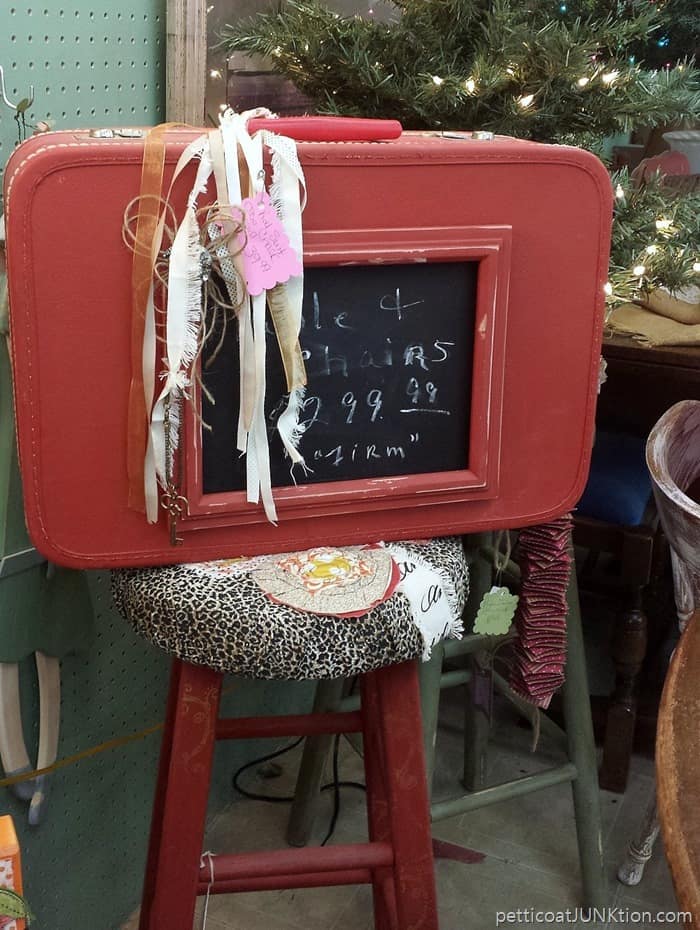 What do you guys think of this idea. The small suitcase had a framed chalkboard on the side. Pretty cute. It was also blinged out with rhinestone jewelry on the frame and a rag bow on the handle.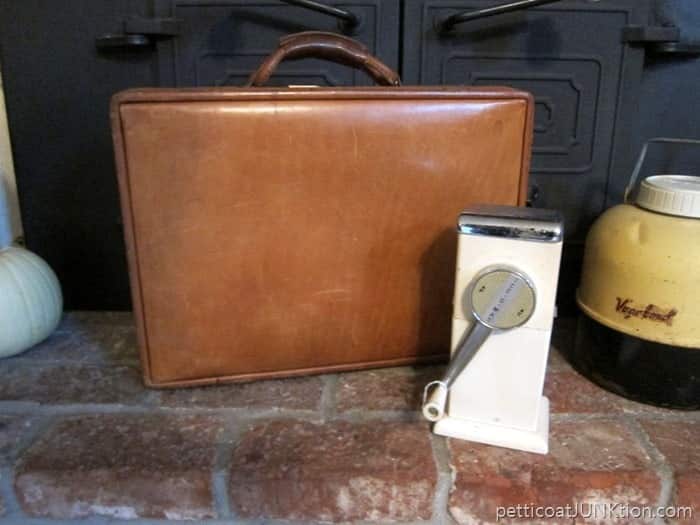 My only purchase for the day was a leather Hartman briefcase for $7.50 and the Ice-O-Matic for $4.50. I'm a sucker for vintage appliances.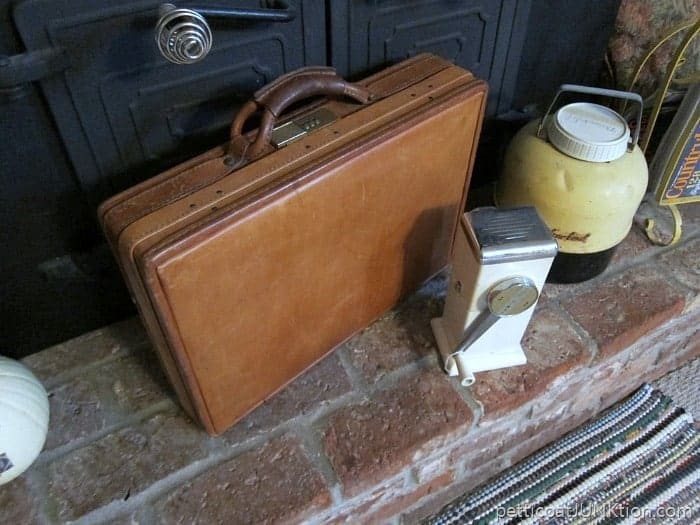 The leather briefcase has a combination lock and we can't get it open. I bought it anyway because it's just too classy and the price was just right.
The rag curtains were at another shop. Cute idea for a short window.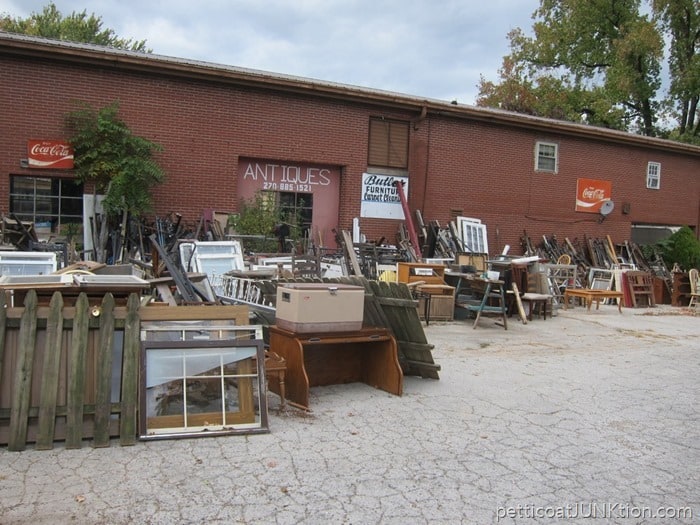 I made it to my favorite junk shop yesterday and hardly bought a thing.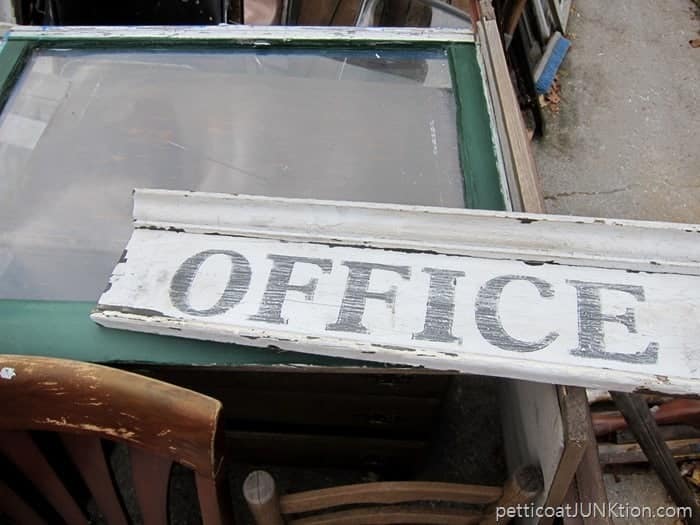 I spotted the office sign and fell in love….only to be told it wasn't for sale. One of Mr. Butler's customers gave it to him.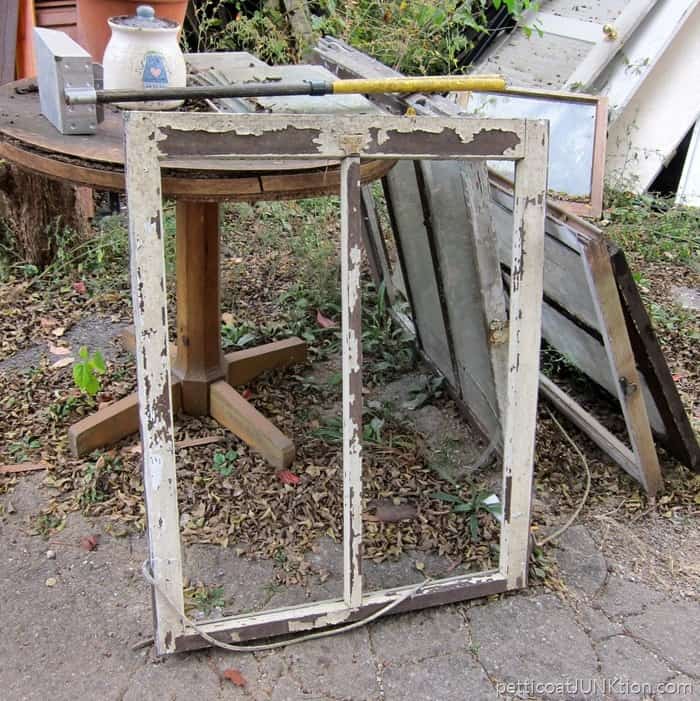 I bought the frame and a brass ring off of a lamp….I think.
That's it for today. Tomorrow is Themed Furniture Day. See you then.