Flea Market Finds
The JTS went to an estate auction on Saturday and I went to the Nashville Flea Market. Before heading to the flea market I went to the Junior Pro Football game to watch the oldest granddaughter cheer. Can't miss things like that. I remember being on the go constantly when our kids were growing up. I car pooled kids to modeling, dance, football, baseball, and tons of other places. I miss those days….kind-of.
Anyway, between the two of us we bought home several things from our estate/flea market shopping trips.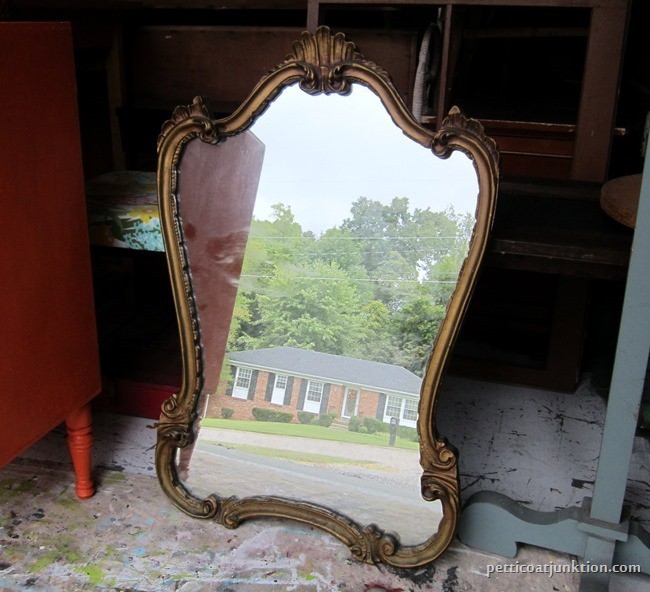 How about this cool mirror. The JTS got it at the estate auction. I plan to paint the frame but not sure what color. What do you guys think…black or off-white…or another color?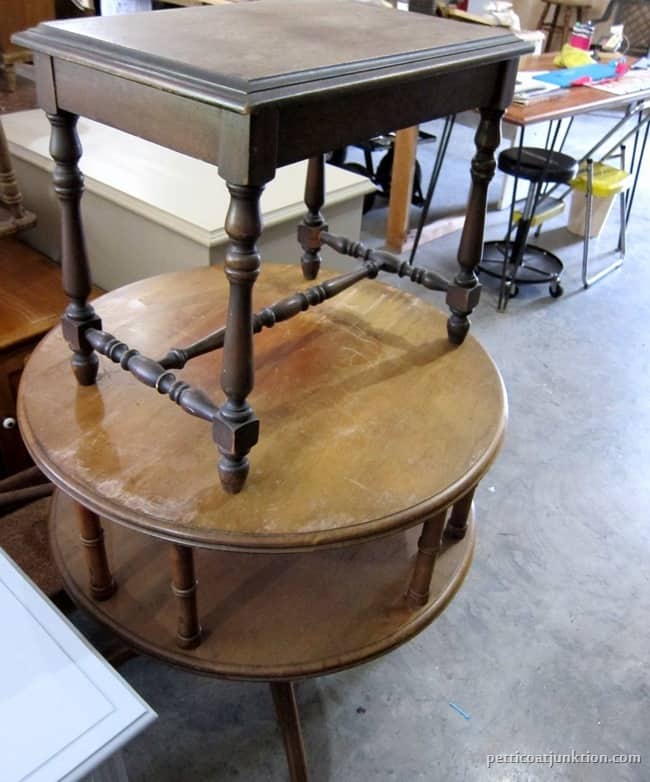 The JTS also got these two tables. I have no plans for them yet.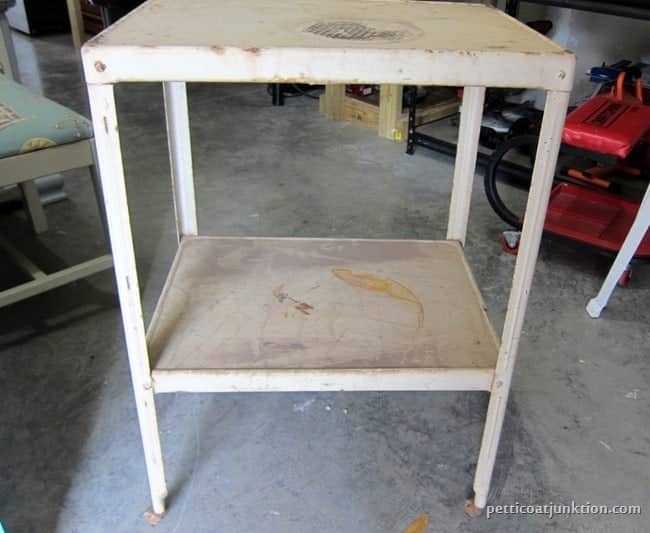 The metal cart came from the estate auction too. The legs need a little straightening and it definitely needs cleaning up. I think I'm going to get out my HomeRight paint sprayer, find a bold paint color, and "go to town".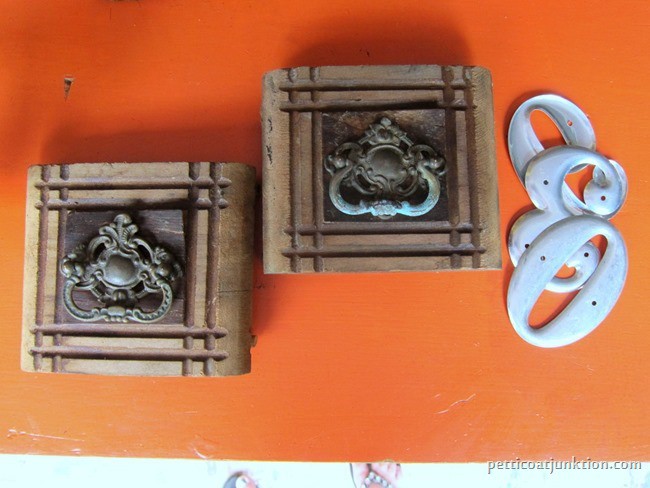 The two wood piece with handles are the fronts of sewing machine drawers. I can't wait to do something fun with them. On the right are our house numbers and I have a project planned for those already.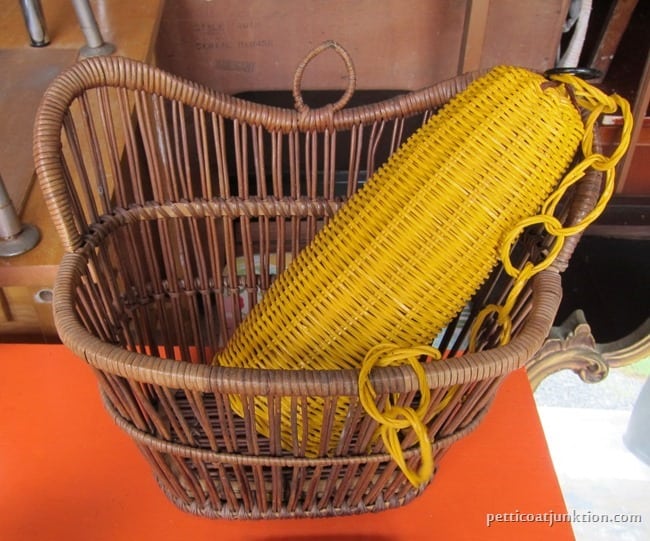 Not sure what to to do with the basket from the flea market. The yellow thingy is a bell/windchime and it drove me nuts when I was coming home from the market. It was in the back seat and I couldn't reach it while I was driving. The bell rang every time I hit a bump in the road.
I can tell you the bell will be getting a work over. I like yellow but not that yellow.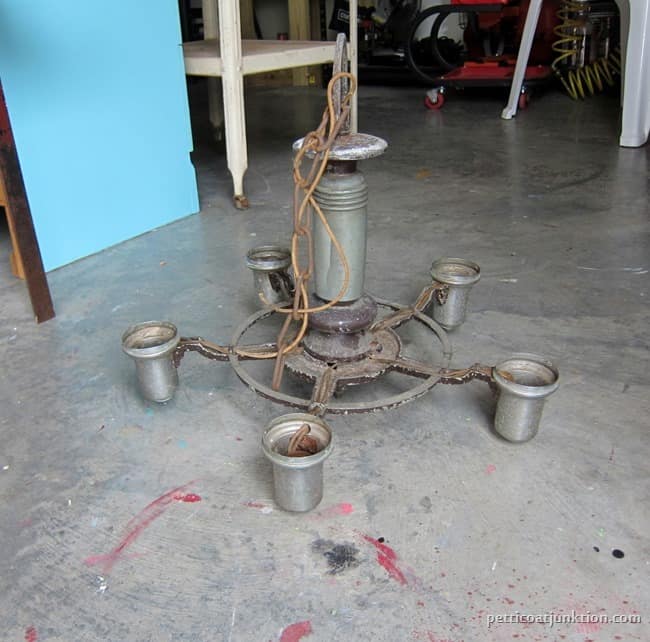 I also found the vintage light fixture at the flea market. Any ideas what I can do with it?
What did you guys do over the weekend? Do you have any fun estate auctions or flea markets near where you live? Please share!
Tomorrow I'm sharing my "Home Style"  along with a few other home décor bloggers. I'm not sure I have a style. I just do what I like.
See you tomorrow, Kathy
Find my favorite DIY Products here.
Click here to receive Petticoat Junktion by email for free!