Today I'm simply sharing a few furniture projects and some home improvement projects we're working on.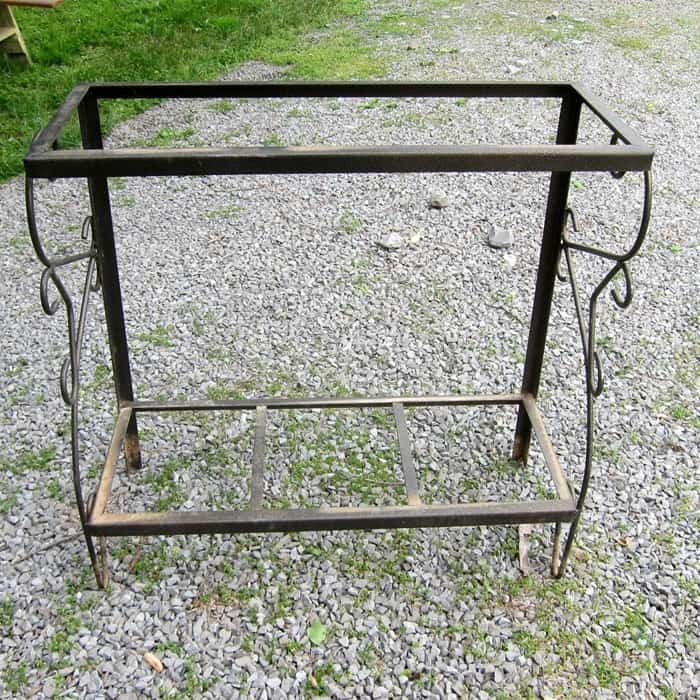 I bought this aquarium stand from my favorite junk shop.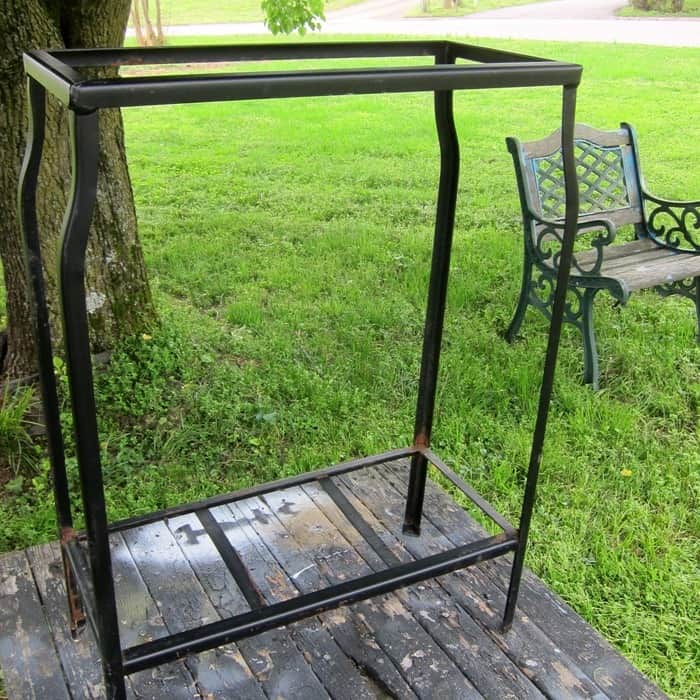 Bought this one too on a different shopping trip. These two pieces have been in the workshop for a while. I pulled them out so we could make more reclaimed aquarium tables. We've made several.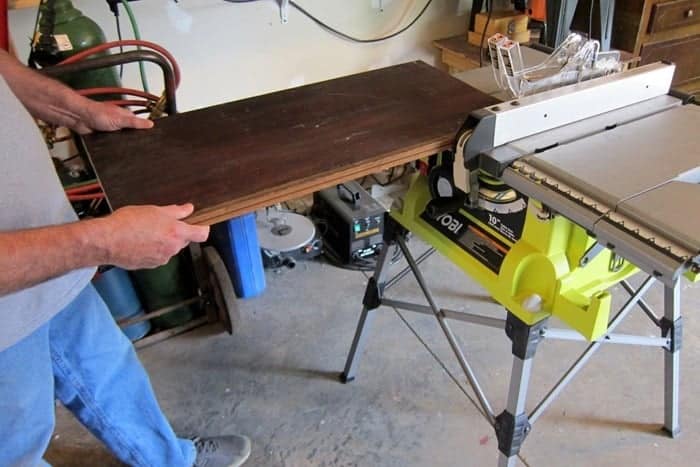 I found a few reclaimed boards, old table tops, etc. in the workshop and the JTS cut them to size for me.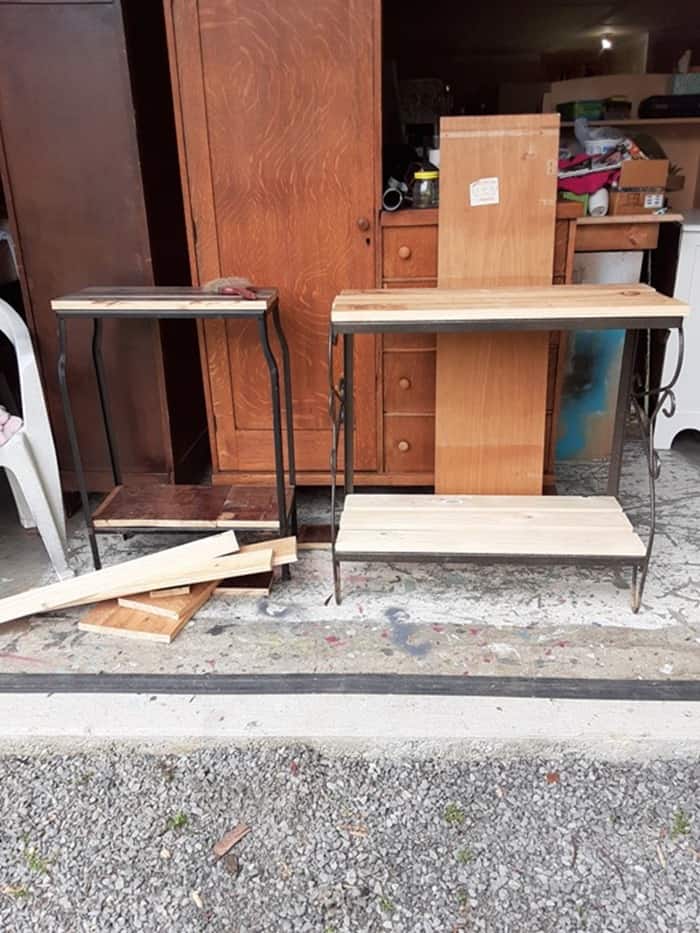 Petticoat Junktion is a participant in the Amazon Services LLC Associates Program. As an Amazon Associate I earn from qualifying purchases.
We haven't started putting the tables together yet but you can see what we are working with.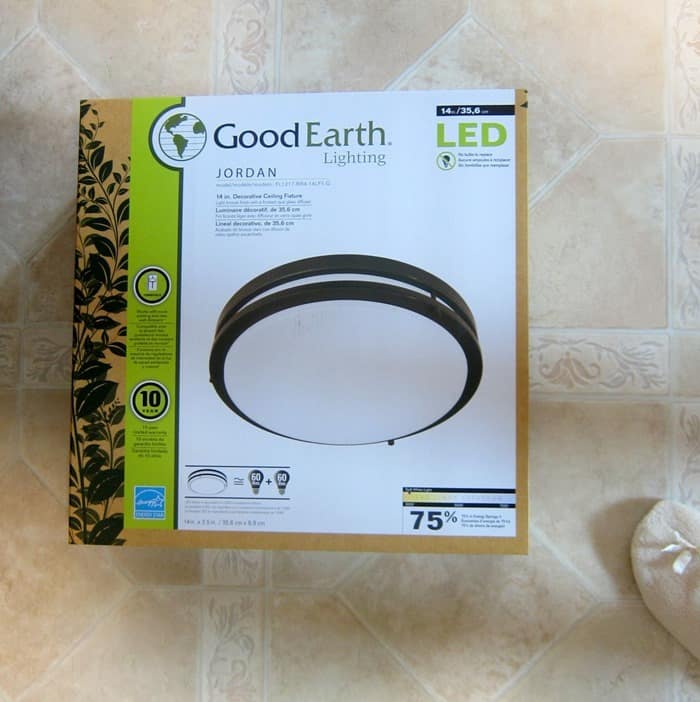 We are taking this time to work on projects in the house also. The light fixture in our kitchen doesn't put out much light at all. I bought a Good Earth fixture at Lowes and the JTS put it up for me.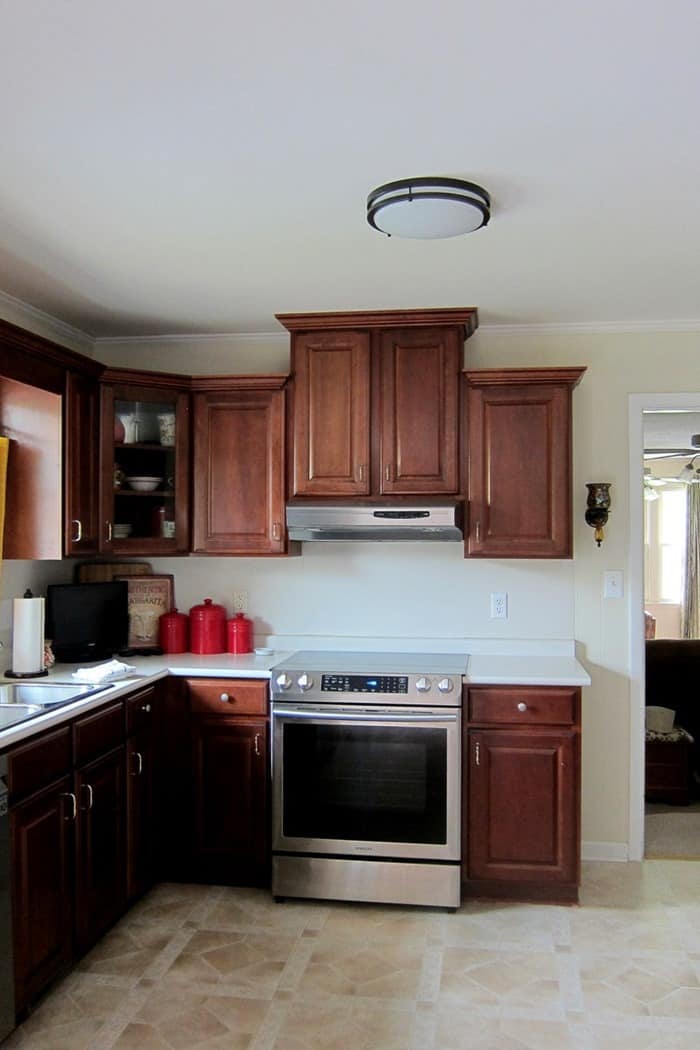 It looks great and puts out a lot more light than the old one. I'm very happy with it. The light is LED and the bulbs are made into the light. The fixture with LED lights is supposed to last for about 50,000 hours which is almost 6 years with the light on 24 hours a day. I
'll probably be tired of it by the time the lights quit working. You can find the same fixture on Amazon here. Sorry, but I don't have a photo of the original light in the kitchen.
All the Best Beds in a Box. Lowest Prices Guaranteed. Get Your Favorite Brands Like Nectar, Lull, Purple and Tuft & Needle Shipped to Your Door for Free. Shop Now at MattressFirm.com!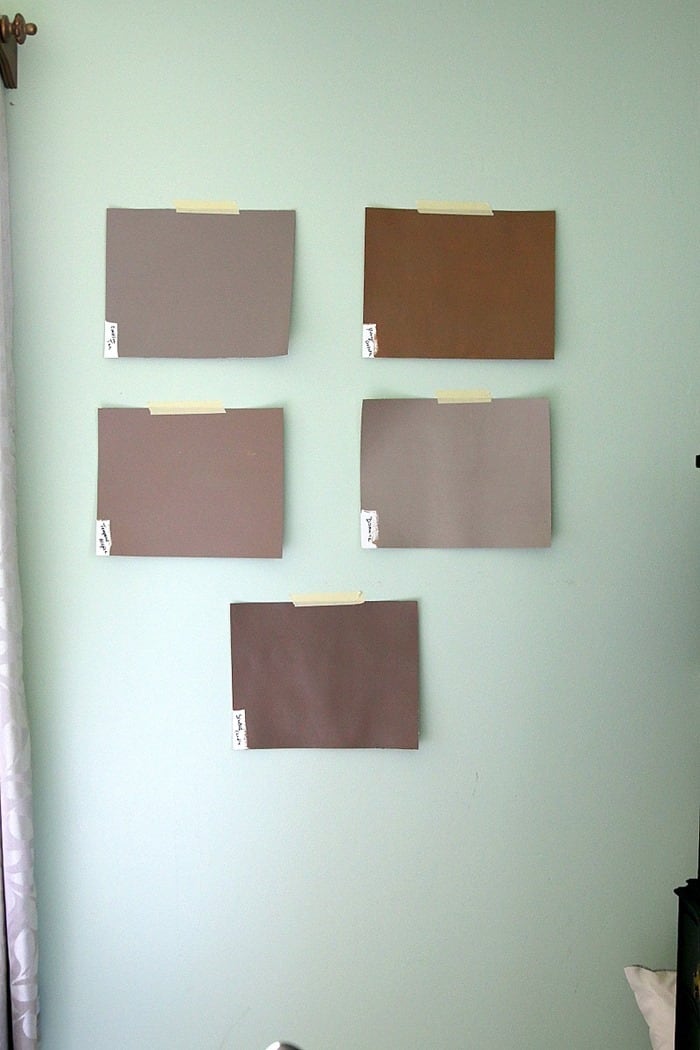 We just finished painting our master bedroom. We wanted the walls to be a warm brown and I looked at paint chips forever then had some samples mixed up. I painted heavy paper and taped the samples to the wall.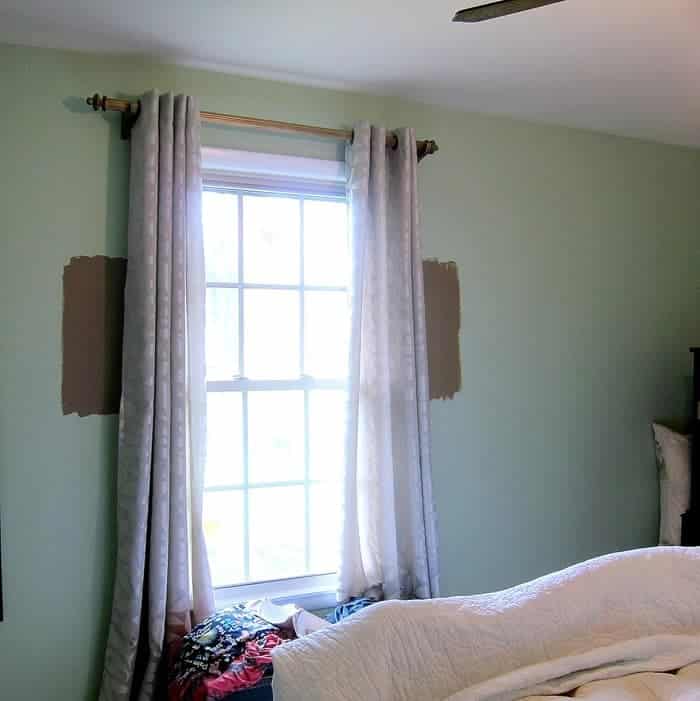 We picked out a couple of favorites and I brushed a bit of each paint on the wall to look at for a couple of days. Then, something else happened. Stay tuned for the paint color and master bedroom reveal. No reveal until the stores open and I can get a few things to decorate the bedroom.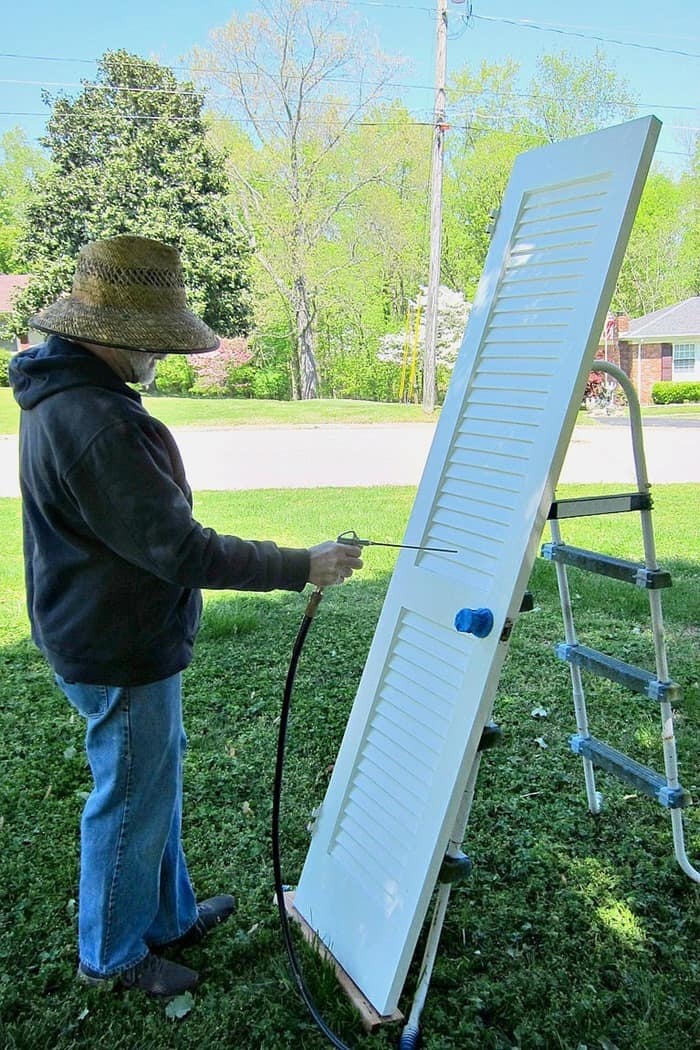 We painted our bedroom closet door and 2 hall closet doors yesterday using the HomeRight paint sprayer to do the job. Take a look at the video we made last year when we painted louvered closet doors with the sprayer.
How To Paint Louvered Doors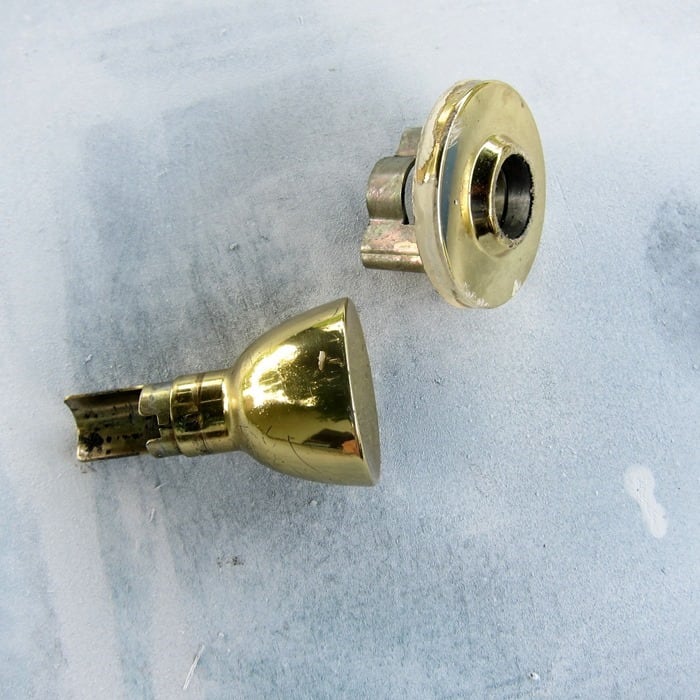 Next up I'm going to try to spray paint our outdated door knobs. It will be much cheaper than buying new ones. I'll write a tutorial on the project….if it works out.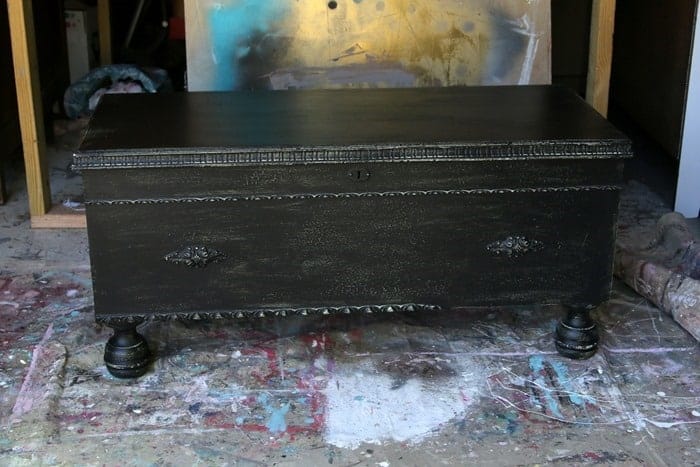 The black cedar chest that was in the master bedroom is going away. It's getting a new paint job too. Started on it yesterday. This cedar chest has been painted probably 7 times. It's getting darn heavy with all those layers of paint.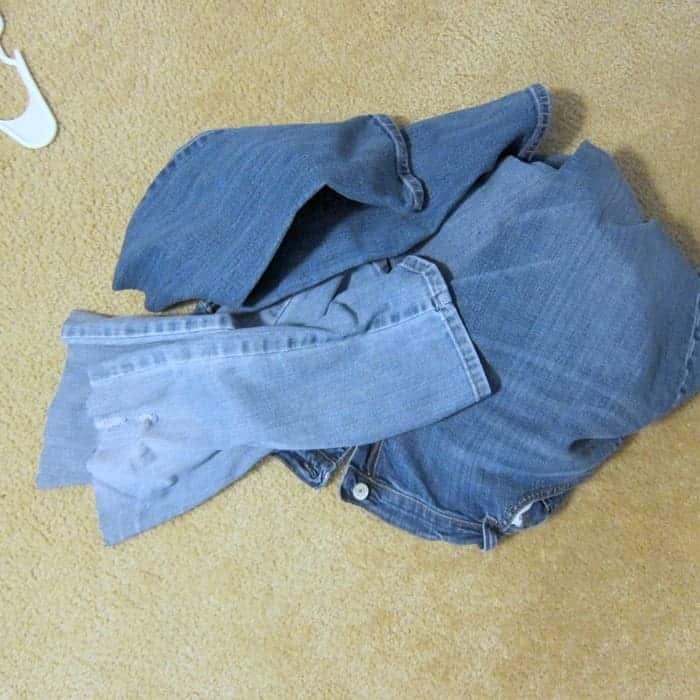 Now for some personal Kathy stuff and her craziness. We painted our closet when we painted the bedroom which means everything had to come out. A good time to go through my wardrobe and get rid of things or in the case of jeans…..do what I do every year.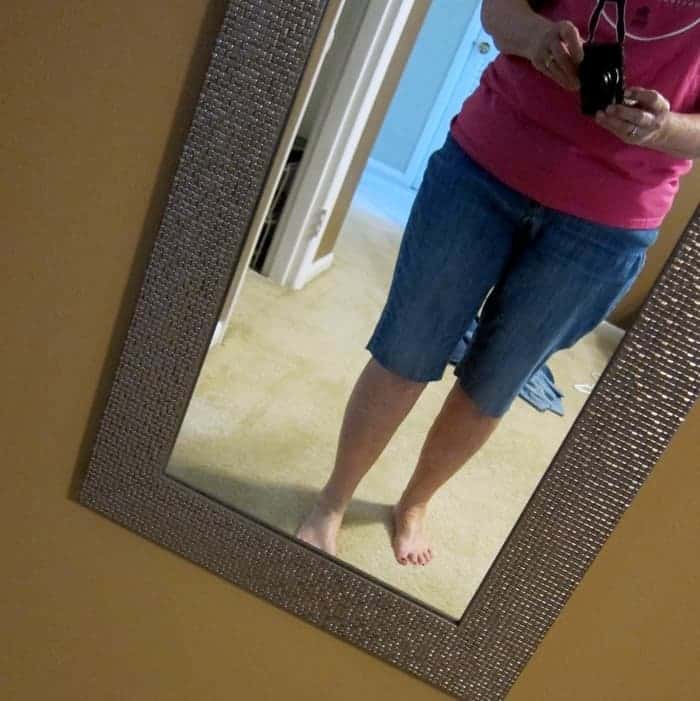 The jeans I wore through the winter (or several winters) that look a little worn get cut down to shorts or capris. All I need is a pair of scissors. I cut them off and don't hem or anything. I like making capris out of my old jeans because the capris I find in the stores are kind of wide at the bottom and they look dorky.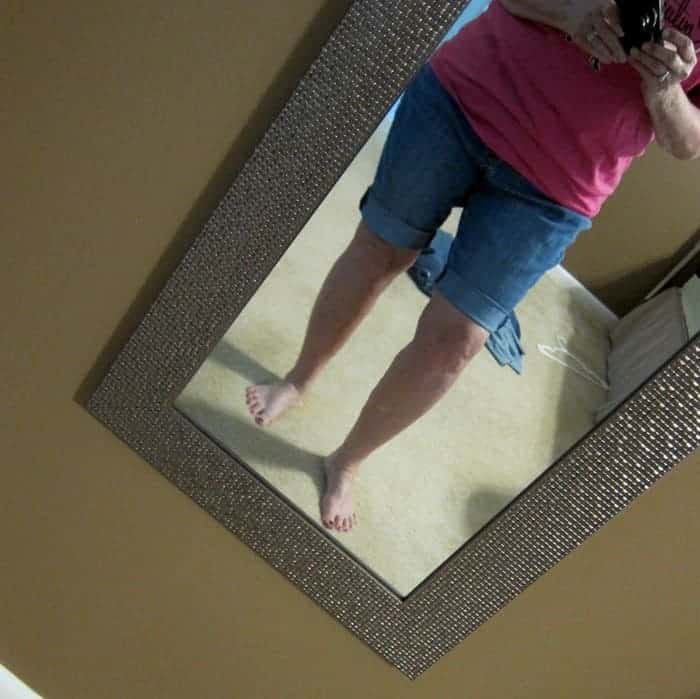 Just roll the shortened jeans up and no one knows they were long jeans in a past life. No one knows they aren't hemmed either. I have several pair of cut down jeans from past years still hanging in the closet. Washing them doesn't make them fray much and I just keep rolling up those unhemmed (not a real word?) shorts or capris.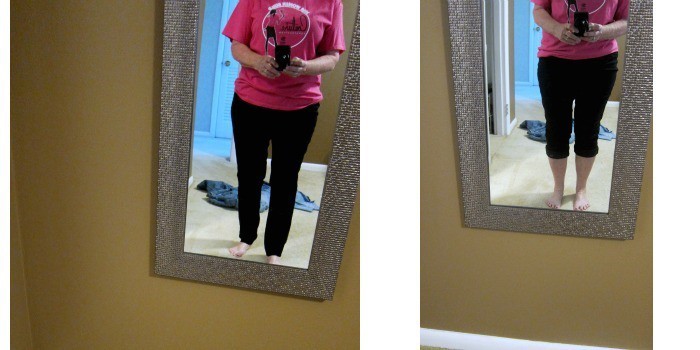 I had this pair of black jeans I never wear and I cut them down and made capris.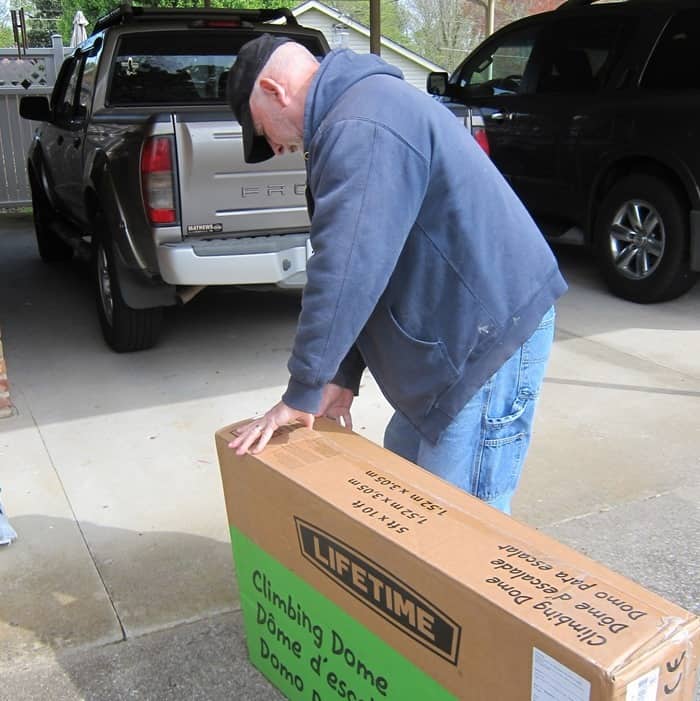 How many of you are dealing with kids or grand kids at home these days? We are enjoying spending time with the youngest granddaughter Sofi. She is at the house most week days for 7 or 8 hours.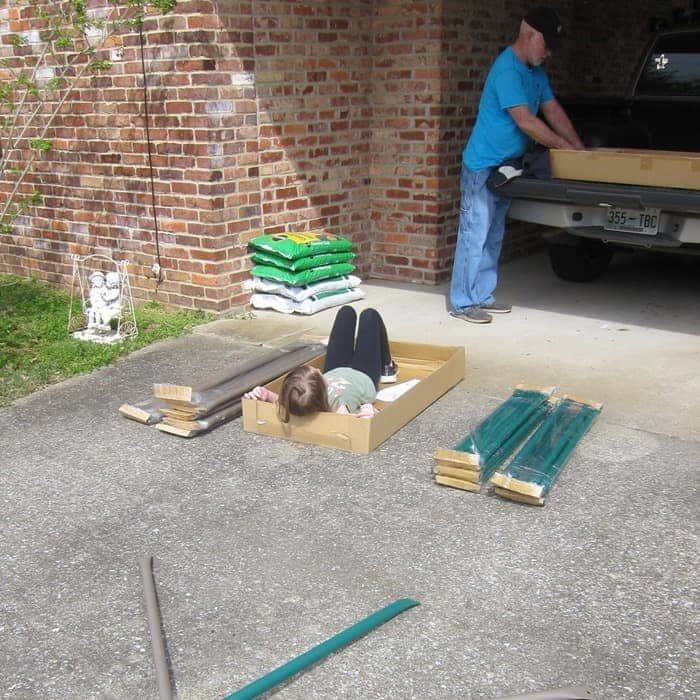 We have an old swing set that's really too little for the grand kids now. I checked in to buying a new one more fitting for their ages and the prices were shocking.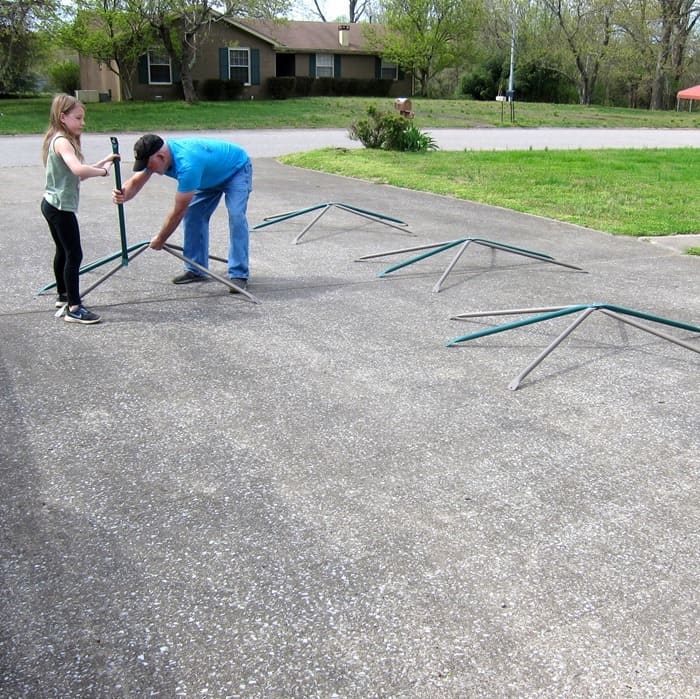 I searched the web for outdoor toys and came up with this climbing dome. Not nearly as expensive as new swing sets and the climbing dome has great reviews. Sofi and I helped the JTS put it together.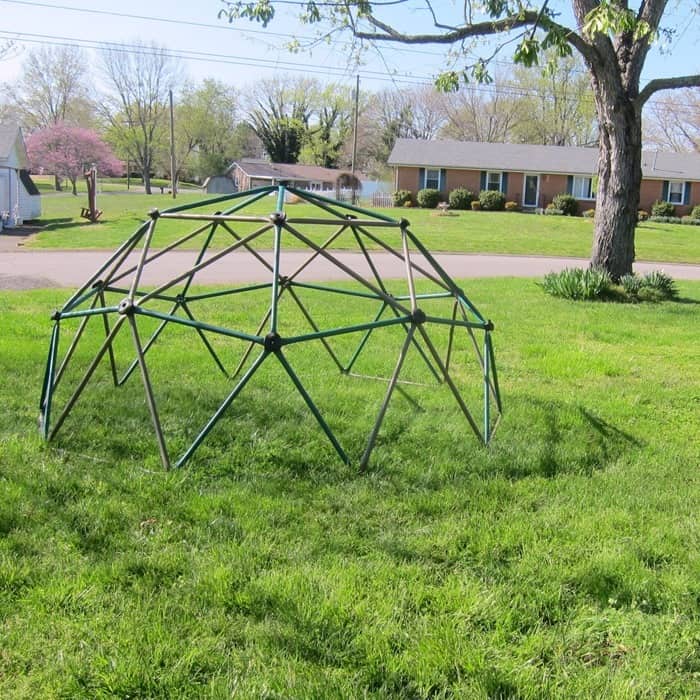 And we did it…..in less than 3 hours…… just under 3 hours……..maybe 3 hours. The kids love it. I looked it up on Amazon today. It was such a great deal that it's sold out. We paid less than $200 for the climbing dome but now the price is almost $400. Maybe the price will be adjusted when they restock. You can see it here.
Well, maybe you guys weren't bored by our day to day DIY stuff. Hope you are staying safe, Kathy