Furniture From The Junk Shop
Hey Guys! Today I have a short post....a few photos and a bit of writing. I took a trip to the my favorite junk shop yesterday and bought one piece of furniture. The pickin's at the shop were slim.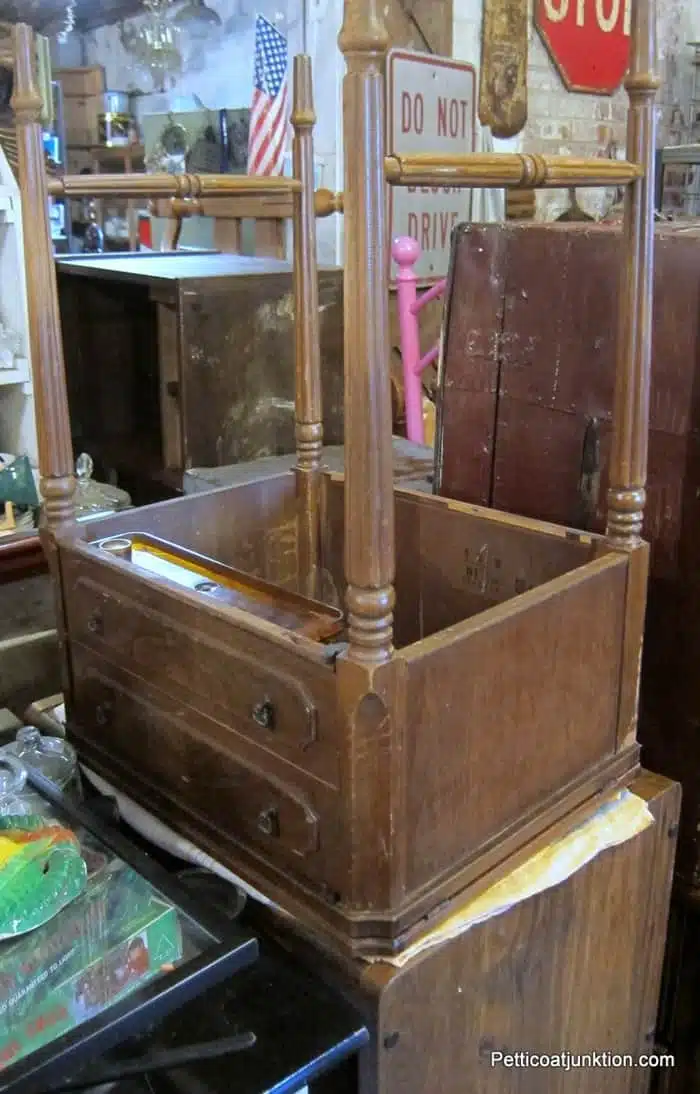 I didn't see anything interesting in the outside shopping area as far as furniture goes. Mr. Butler pointed out the sewing machine cabinet inside the shop.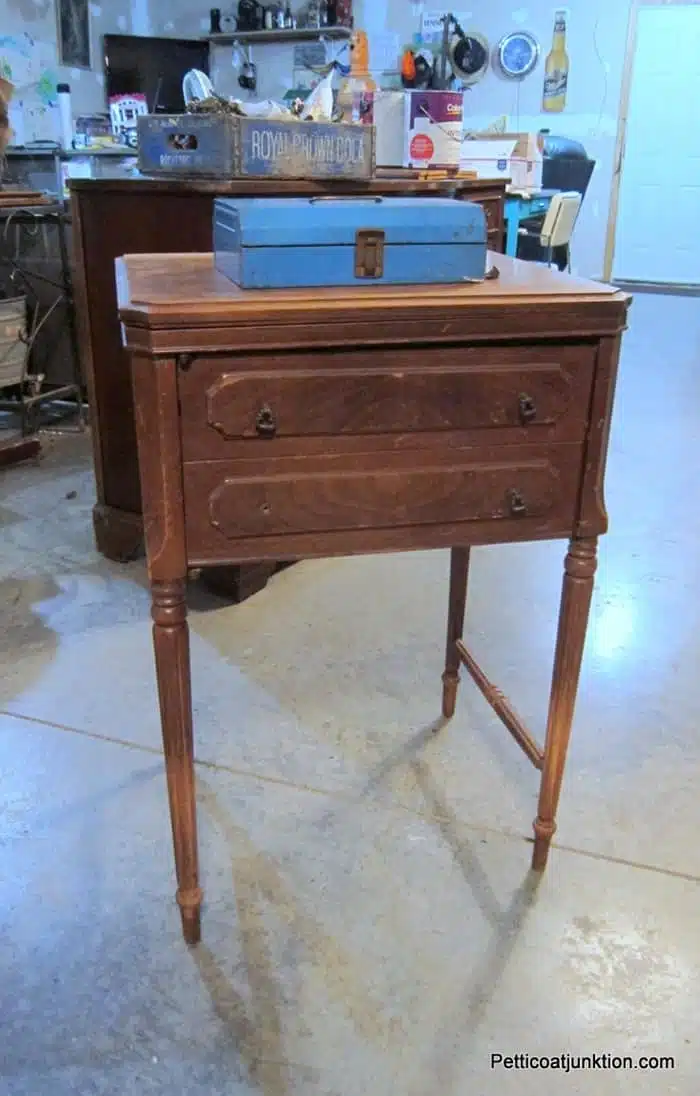 I was looking for larger pieces but finally decided on the sewing cabinet at $10. Couldn't go home without a piece of furniture.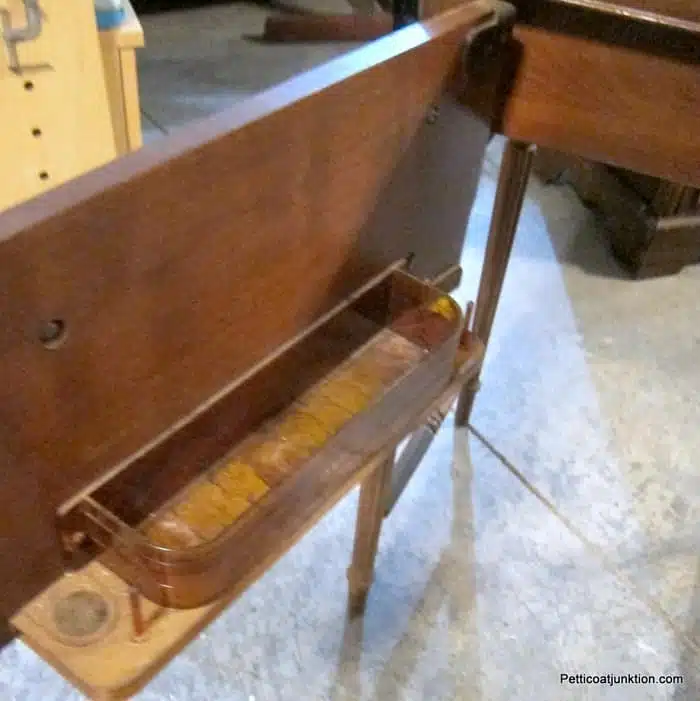 The sewing machine had already been removed from the cabinet. I'll paint the cabinet and it will make a nice desk or a side table. The inside storage area could be used to hold pens and a small tablet.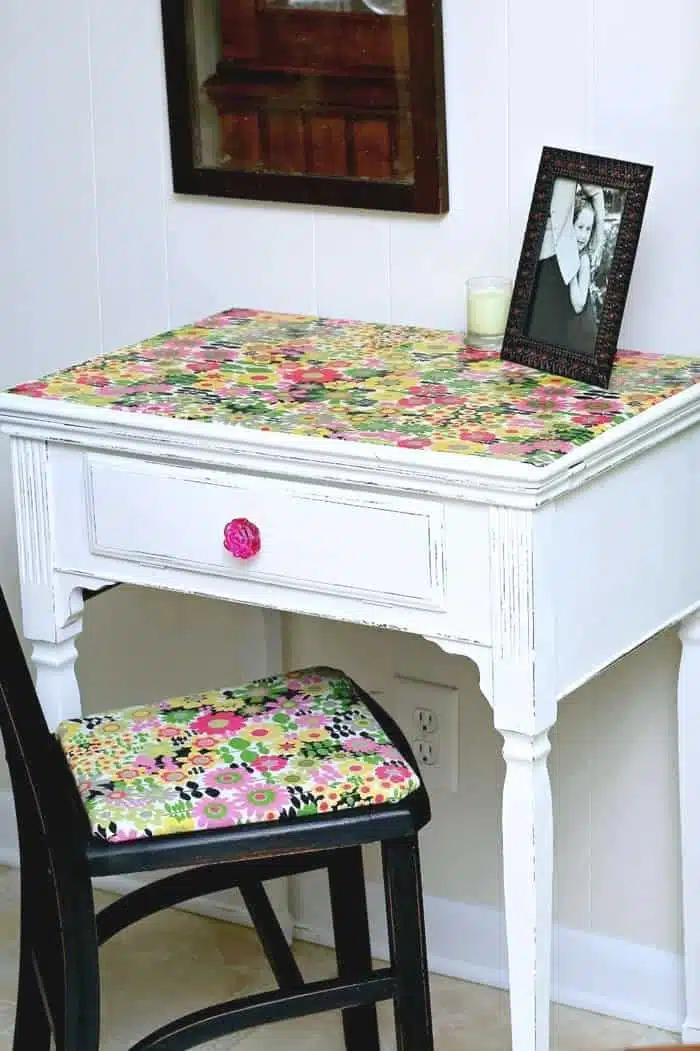 Decoupaged Sewing Machine Cabinet
Not sure how I want to paint the cabinet. I painted and decoupage the one in the photo above and it is still sitting at the shop. No one want's it. I'll probably go in and paint the top white to match the body.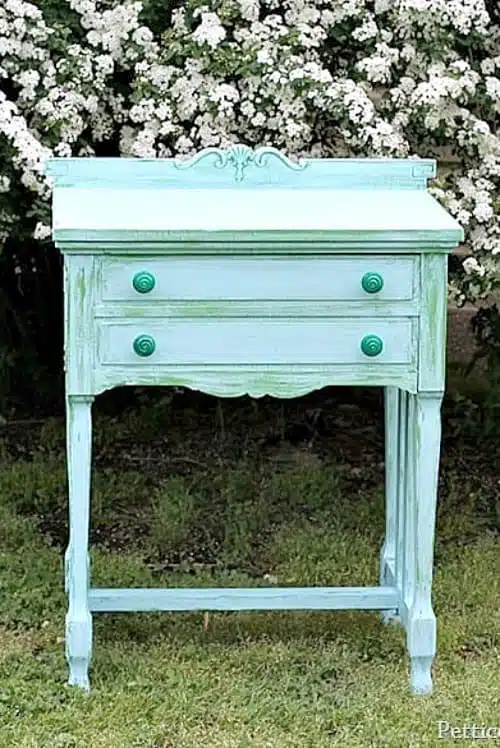 Vaseline Distressed Painted Sewing Machine Cabinet
I might go with a layered look like the turquoise and green cabinet above. I used the Vaseline distress method on this one.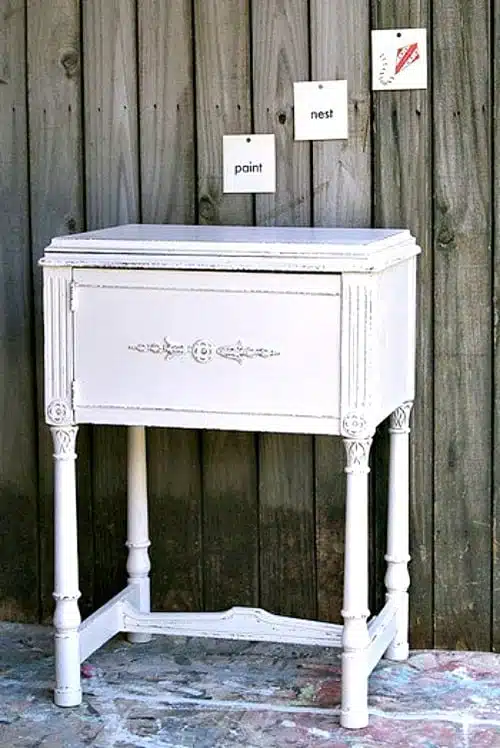 Or I could just go basic off-white with a bit of distressing.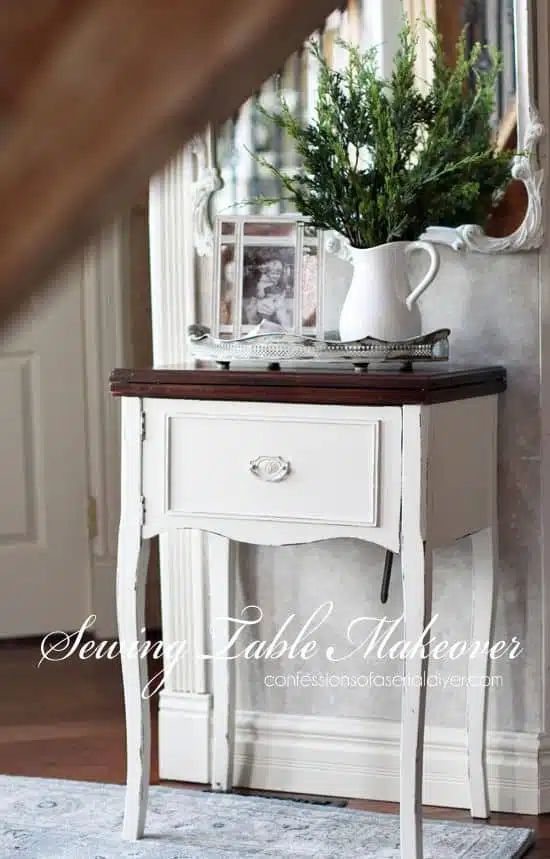 Simple Sewing Machine Cabinet Makeover from Confessions of a Serial DIYer
I really like the above piece by Christy, Confessions of a Serial DIYer. I'll have to take a look a the top and see how much work needs to be done on the surface. I don't normally use stain but I might give it a go.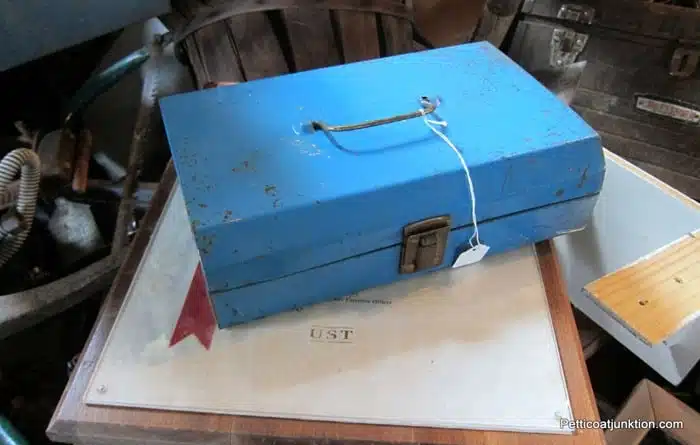 The only other thing I bought at the shop was the blue metal box for $3. You guys know how I love metal stuff especially if it's a bit aged.
I've been painting sideboard number 1 and you guys are going to be surprised. I know I am. I'll have it finished up by next week. Thanks for being here, Kathy
Author: Kathy Owen (Petticoat Junktion)
Kathy is the founder of PetticoatJunktion.com, a home décor blog focused on repurposing and upcycling furniture, old hardware, rusty stuff, and thrifty finds into unique home décor. Kathy's projects have been featured on the Home Depot Blog, Plaid Crafts, Behr Designer Series, and in numerous magazines. Read more about Kathy here.