Painted Furniture
It has been a while, hasn't it.
A whole week.
I was having paint withdrawals.
I'm better now, got a couple of pieces set out on the drop cloth all set for tomorrow morning.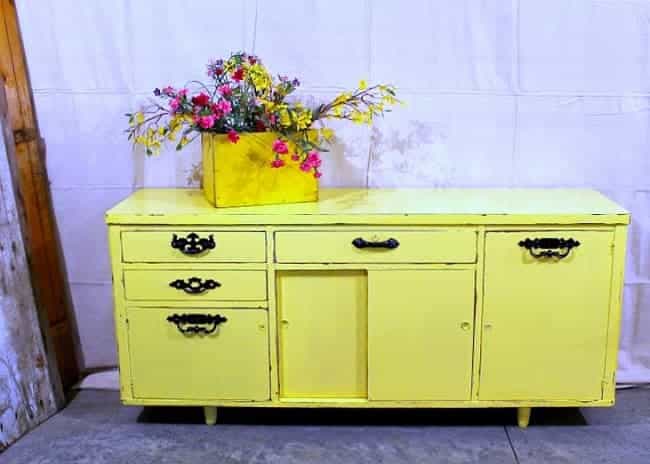 yellow credenza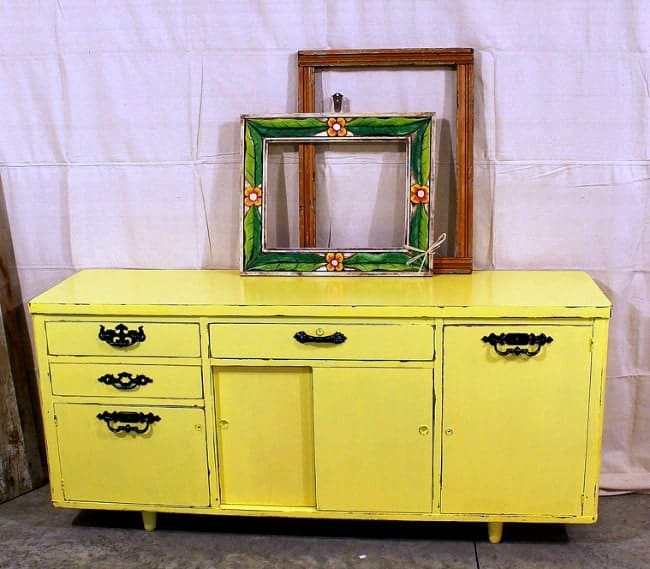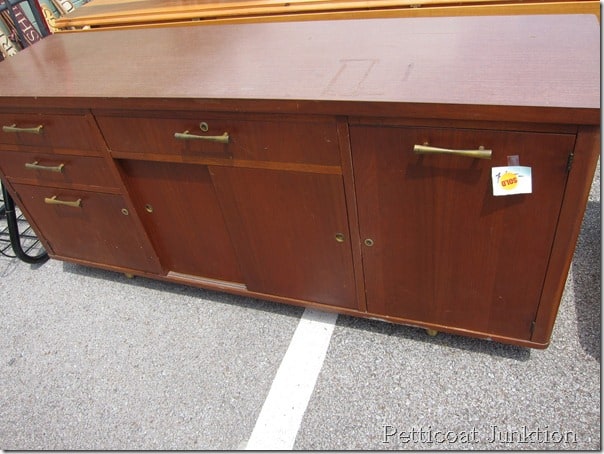 before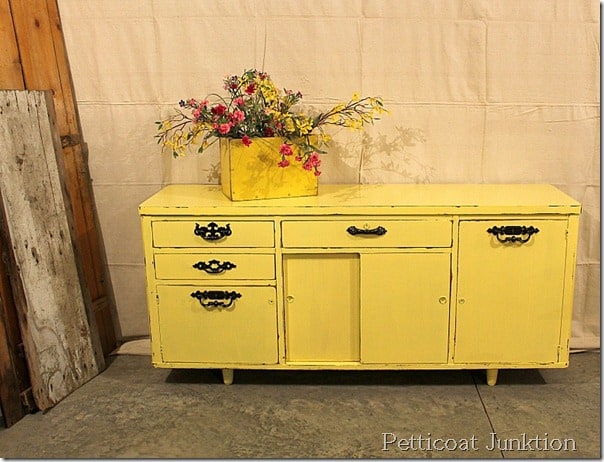 I think this is an office piece known as a "credenza". In fact my boss has a similar looking one in his office.
It's solid wood and very nice….. just a little plain looking.
I went back into my old picture files and believe it or not I purchased this piece at the Nashville Flea Market in April of 2012.
It's been taking up space in my workshop.
What happens is that I buy furniture to paint and I just keep piling it in, on,  and around other pieces….. so whatever is the easiest to get to is what I paint next.
That tells you I am getting low on furniture.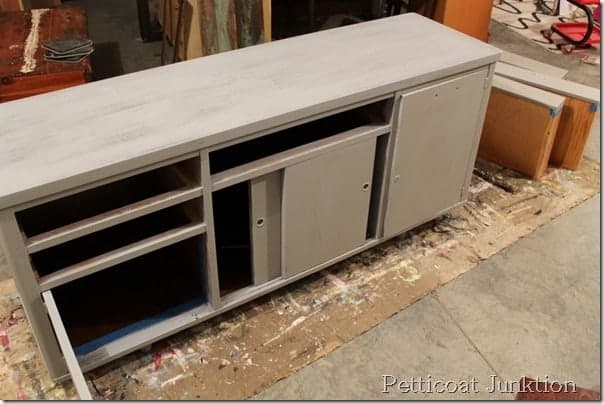 I decided on a latex paint so I primed first with Glidden Grey Gripper.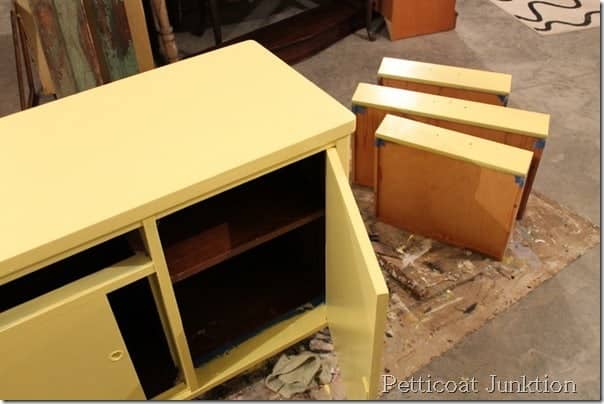 I painted a china hutch called "Sunny" in a bright cheery yellow and I used the same paint for this makeover but added a little white to lighten it up a bit.
You guys know I'm always mixing things together.
Have to keep things interesting.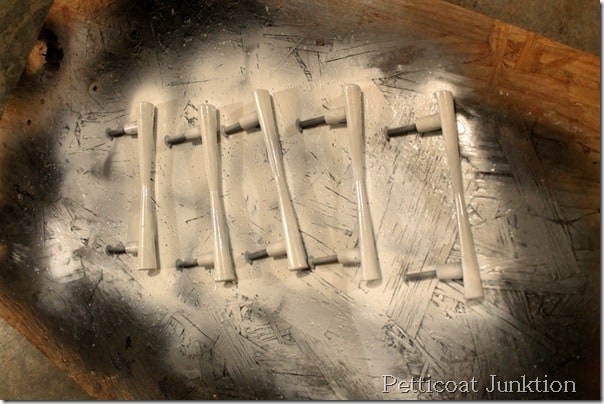 I spray painted the original hardware white but after looking at it against the yellow I decided……no.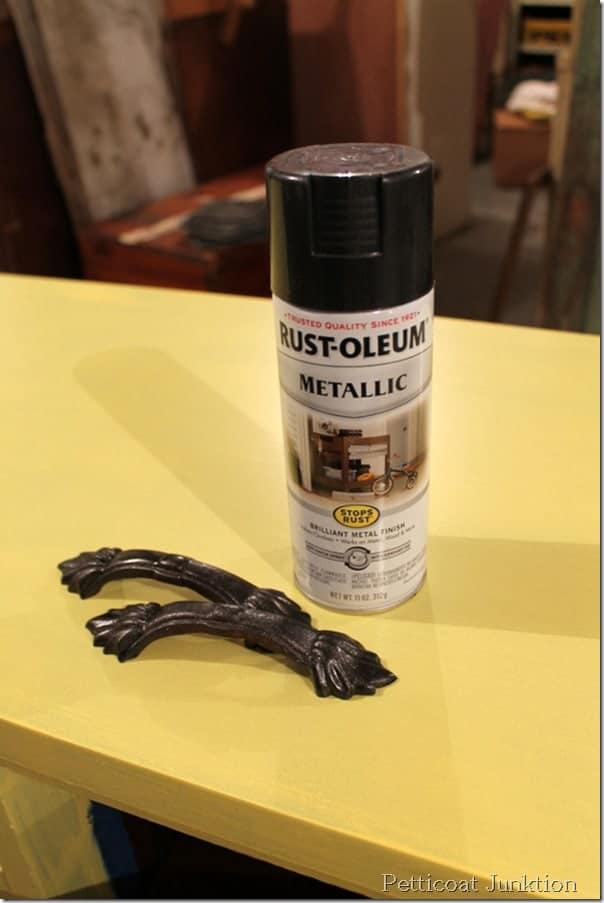 I pulled out a can of Metallic Rust-Oleum in Black and also searched for different hardware in my junk stash.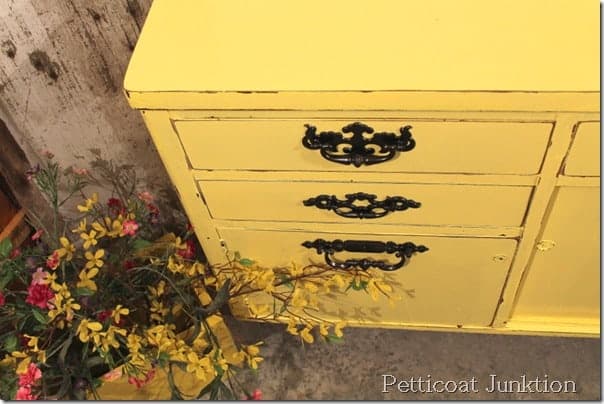 The different hardware and the black metallic paint really pop.
The original hardware was just too plain.
I also did a little light distressing.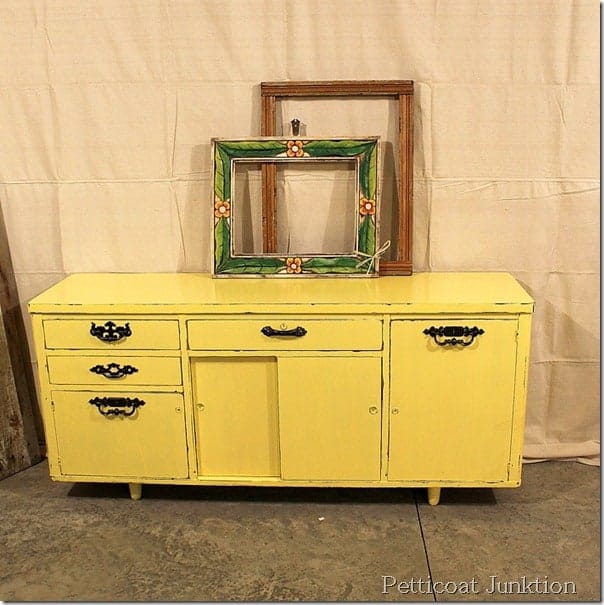 All dressed up now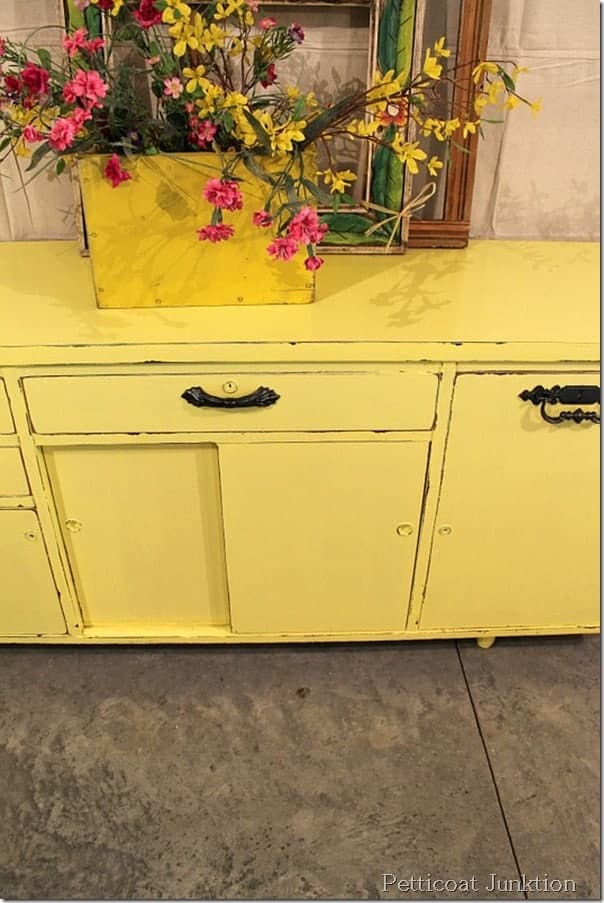 Not drab office furniture anymore.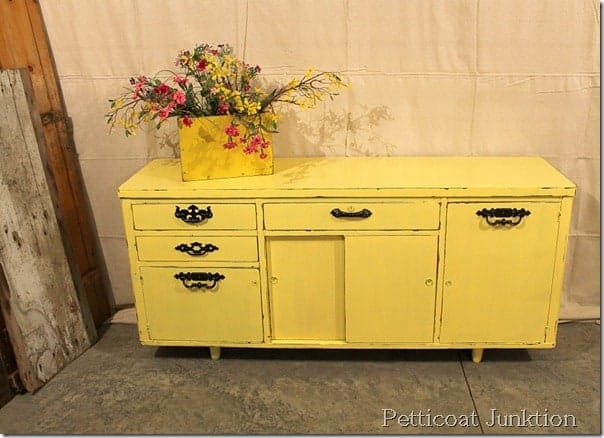 Perfect for a flat screen tv….foyer catch-all…..dresser…..you name it!
update 8/5/13….8 paint projects using latex paint
I always love hearing from my readers.
Leave me a little note below.
I love hearing from you.
You only have to leave your name (first name is ok) and your email address, then your comment.
Your email address will not be shown on my blog.
Thanks for stopping by and have a great week,
Kathy