disclosure: affiliate links may be used in this post.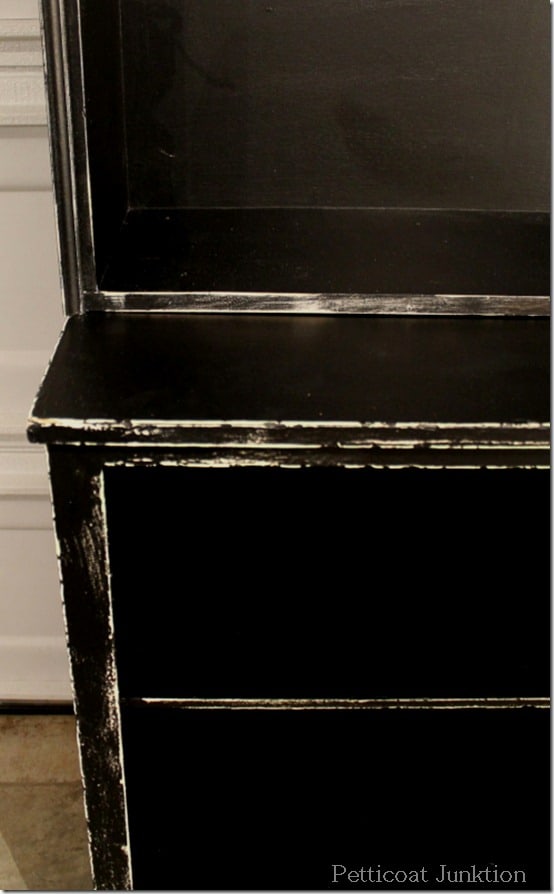 Painted Black Furniture Distressed Heavily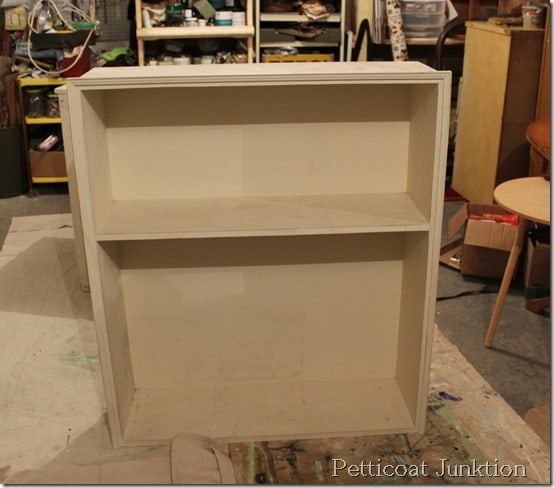 the top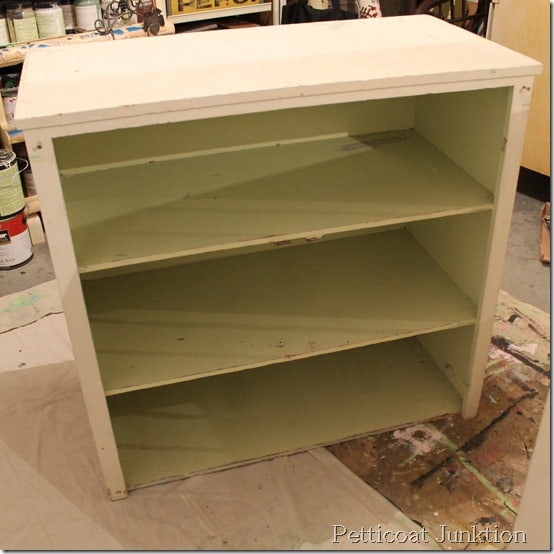 the bottom
This is a large display shelf I was asked to paint for one of my favorite clients. Summer owns a women's clothing store, Fleur De Lis,  in downtown Clarksville. The shelf needed a little TLC before heading to the front of the shop. A bright fuchsia dresser, one of my favorite projects, is used for display at  Flower Lily, a children's boutique also owned by Summer.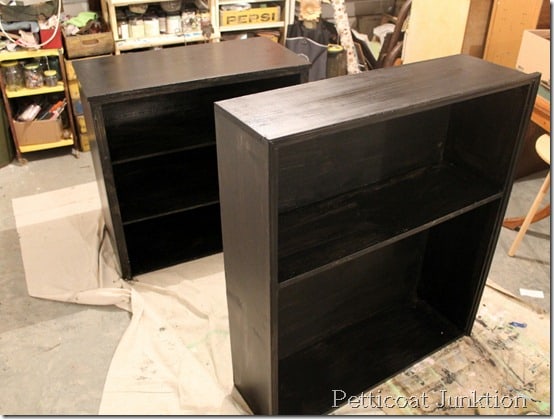 Going from white to licorice.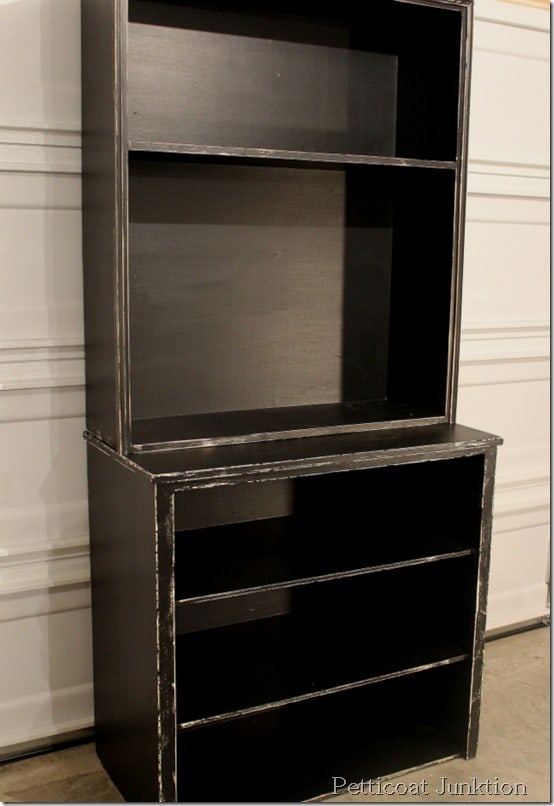 The shelf had been painted several times and I think the top and bottom sections were not built at the same time or of the same materials. It was very rough, rippled and knotty. Compare the picture above with this picture. You have to admit the distressing takes it to another level. Adds dimension and character. Painted black furniture distressed heavily is one of my favorite looks. I used 50 grit sandpaper and an electric sander to distress the piece.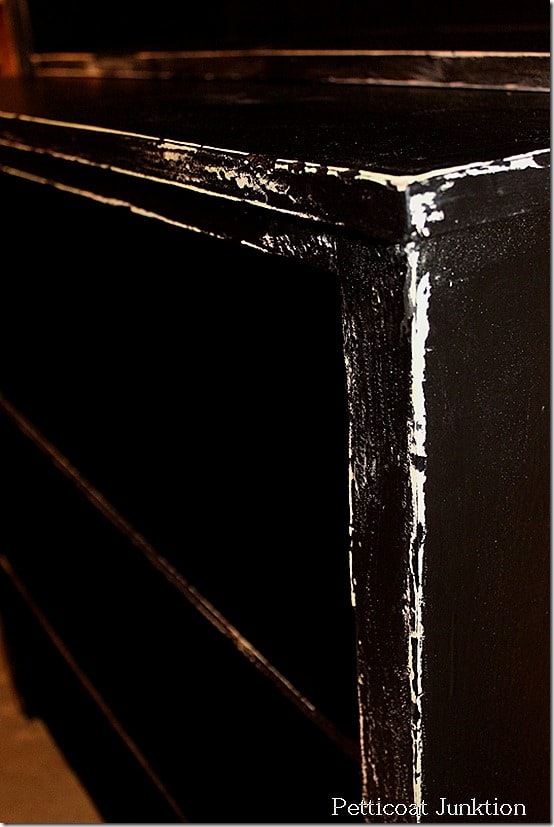 You know, it really doesn't matter if the piece is rough or smooth as a baby's b…t. Once it's painted and distressed, it's awesome looking!!!
Another close-up of the distressing. And I couldn't resist putting my Magnetic Personality craft on the shelf!! Sign up to receive my posts in a reader here, or email sign-up on my sidebar, and a Facebook like is always cause for a happy dance. sharing this project at…